The theming of New Fantasyland is pretty amazing -- no detail was spared by the imagineers when they created the newest addition to the Magic Kindgom, which brings some of our favorite Disney tales to life.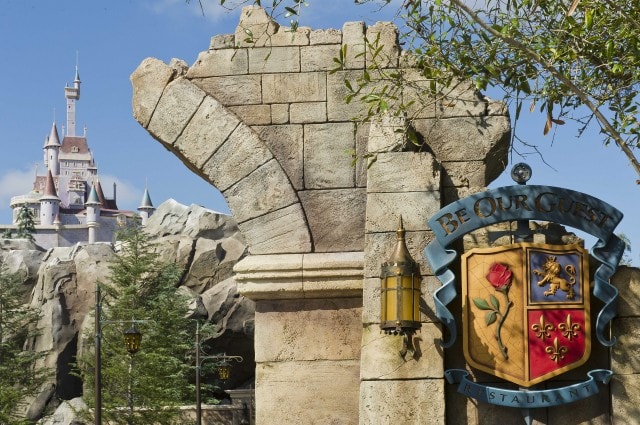 And if it were even possible, Be Our Guest Restaurant feels even more immersive than the rest of New Fantasyland. From moment you walk through the guarded door of Beast's Castle, it's as if you've really stepped into world of Beauty and the Beast.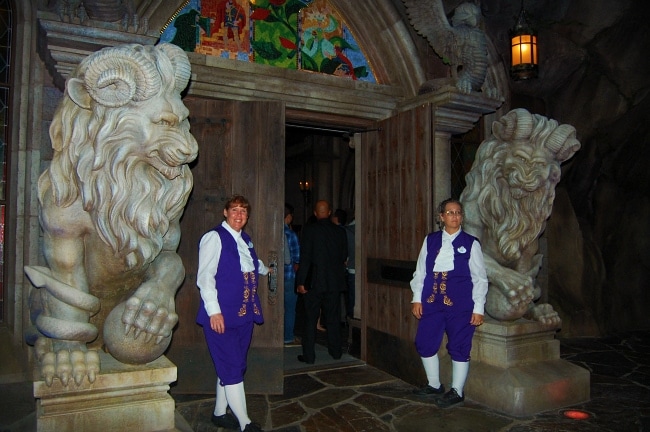 It's a dining experience unlike anything else.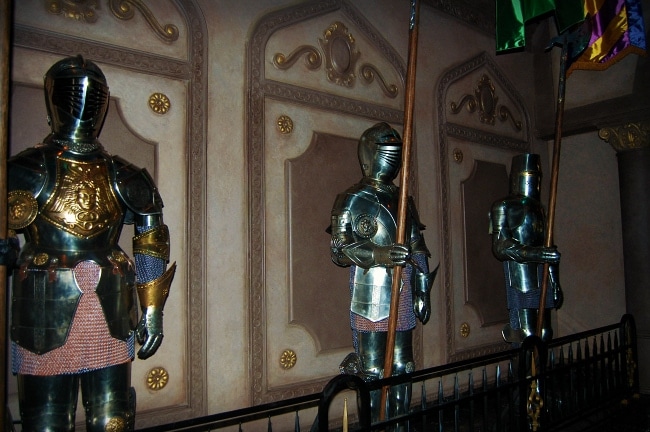 Park guests can indulge in French-inspired fare in either the Grand Ballroom, the West Wing (... It's forbidden!), or Belle's Library -- and adults can even partake in a glass of wine or beer with their dinner, a first for the Magic Kingdom.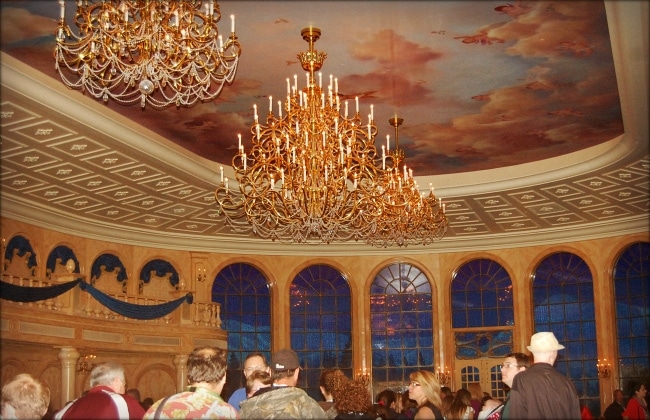 At every turn there's a reference to the movie that many of us know and love.
But there's one magical touch that just blew me away. A little addition that's so small, only true Disney fans would pick up on..
The Grey Stuff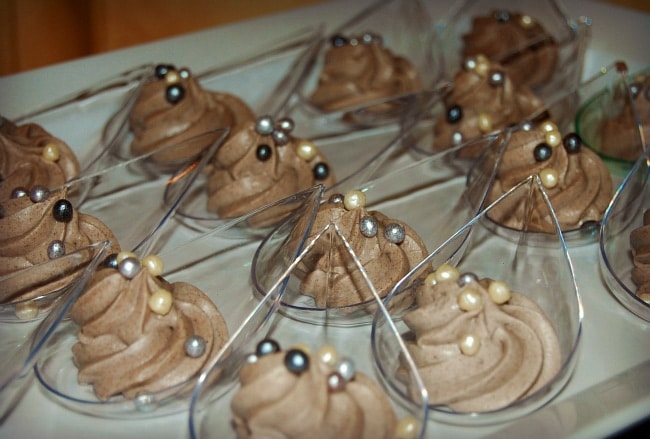 If you remember the dining room scene in Beauty and the Beast, Lumiere tells Belle to "Try the grey stuff, it's delicious! ... Don't believe me? Ask the dishes!", as part of the song "Be Our Guest".
The fact that Disney took note of this minor detail is nothing short of awesome. While at a media preview at Be Our Guest, I had the chance to sample the "Grey Stuff" ... and yes, it was truly delicious!
The Grey Stuff tastes like Cookies & Creme Mousse, with little edible pearl candies on top. Currently, it's only brought out for special occasions and celebrations (e.g. birthdays, anniversaries) -- so make sure to note this when making a reservation. Though, I'm hopeful the Grey Stuff will make an appearance on the dessert menu at some point 😉
Have you had the chance to try the "Grey Stuff"?
Top image courtesy of Disney.