The Wild Africa Trek at Disney's Animal Kingdom is an incredible behind-the-scenes adventure that will get you up close to the park's African wildlife. Learn more about the Disney Wild Africa Trek and why it's worth the splurge.
I'm not sure I can put into words just how awesome the Wild Africa Trek at Disney's Animal Kingdom is. There's not a single adjective that could do the adventure justice. Is it pricey? Yes. But it's worth every penny for the once-in-a-lifetime experience of getting up close to exotic wildlife, typically only found on an African Safari.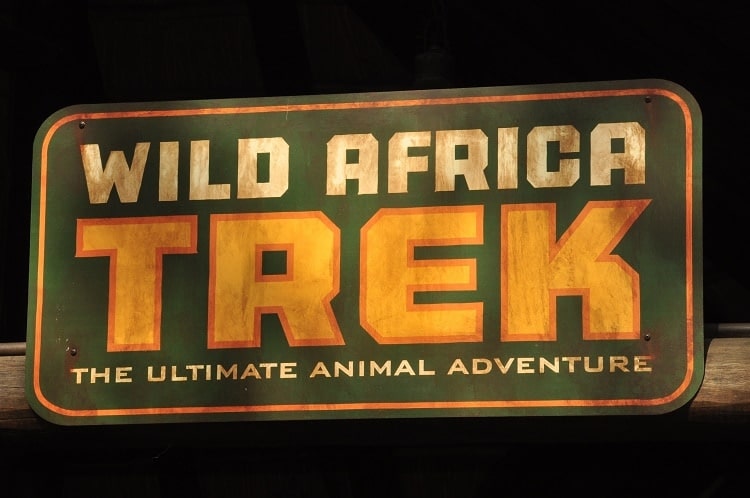 Here's a peek at what you can expect on the Wild Africa Trek at Disney's Animal Kingdom.
The 3-hour guided safari tour starts at the Harambe Village, where you get fitted for a harness, vest (complete with a water bottle) and earpiece to use throughout your adventure.
All personal belongings are left behind in lockers for the duration of the trek (though I was able to take my cellphone with a provided strap). Once suited up, you begin your journey—  led by two wild Africa trek guides — walking through behind-the-scenes areas of the Animal Kingdom, which includes a bushwalk with winding pathways through dense fern, bamboo and vine forests.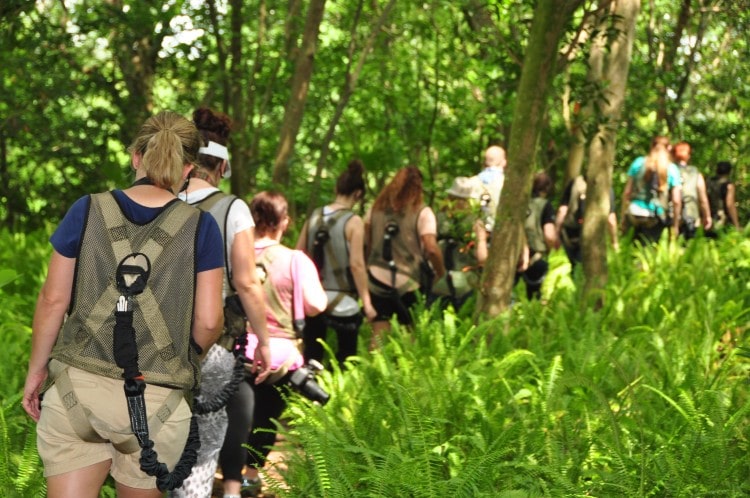 The hike is just enough to get your blood pumping— but the reward is worth it! The first stop on the safari is at a riverbank, where your harness is clipped to a safety line, allowing you to look down at a family of hippos just 10-feet below.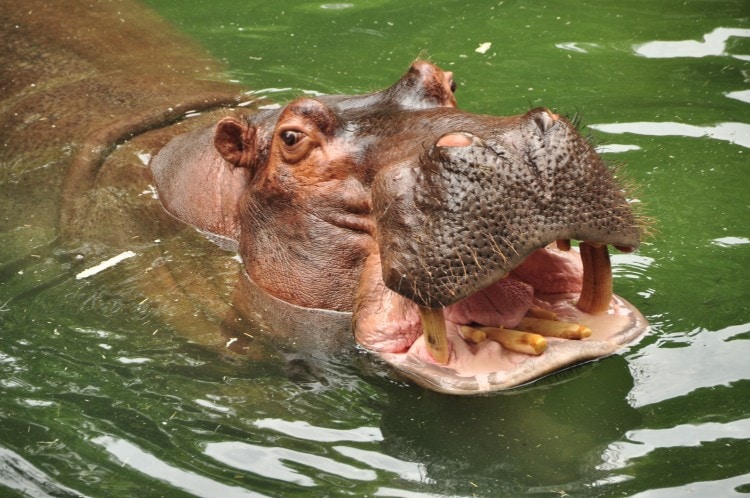 Trekking a little further into the Pangani Forest will lead you to two rope bridges.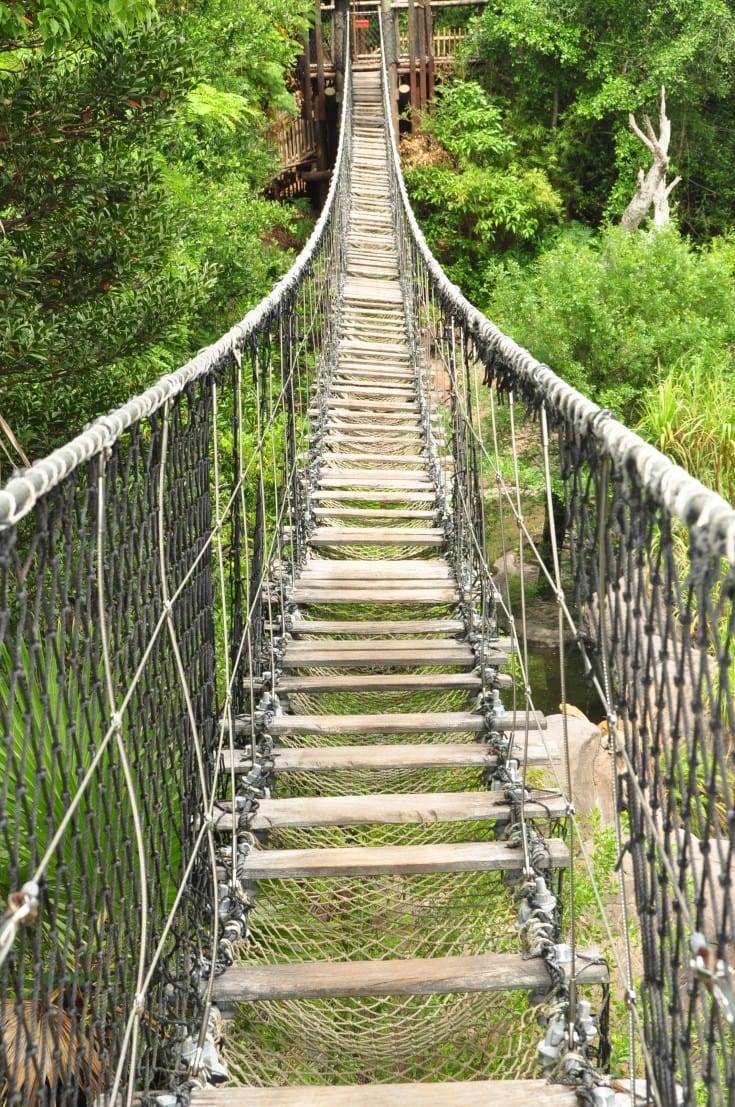 Once again, you're attached to a safety line before you cross — as you look down, there's a pack of crocodiles.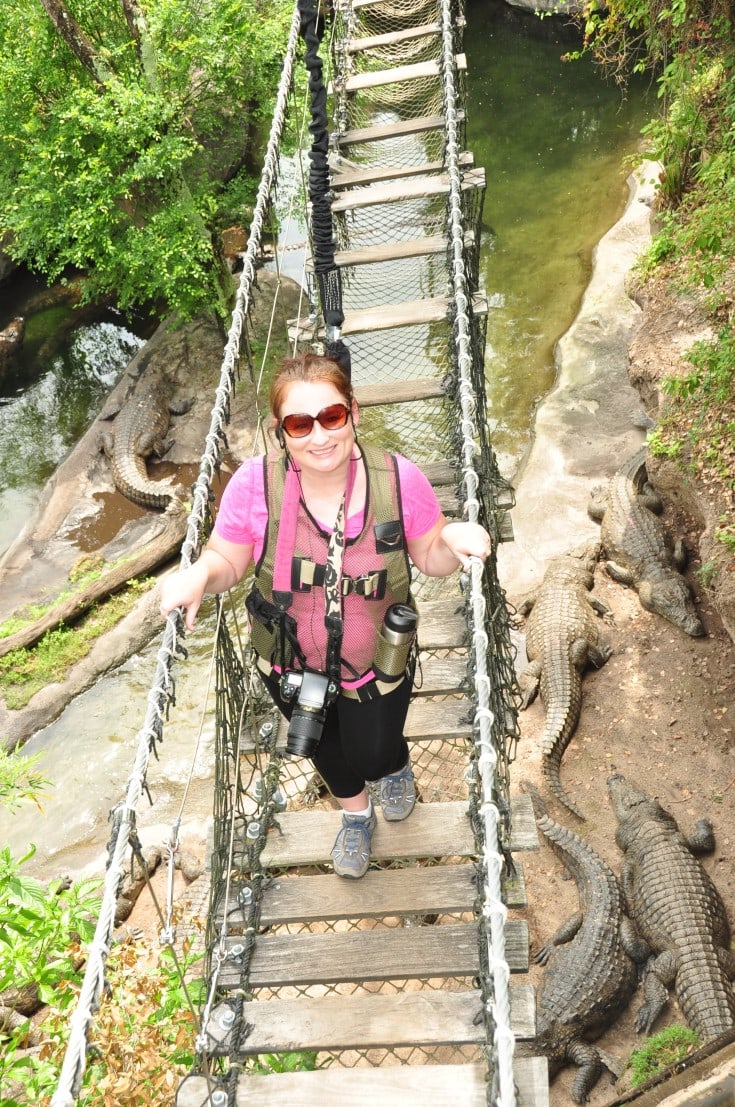 While on the ground again, your guides take you a little closer to those hungry crocs. Here's a look at how the tether system works.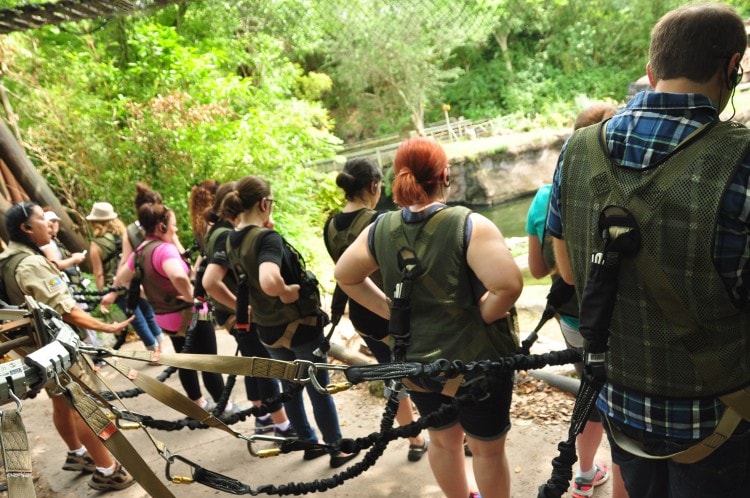 And off you go again for another hike, until you board a custom open-air safari vehicle for a guided tour of the Harambe Wildlife Reserve.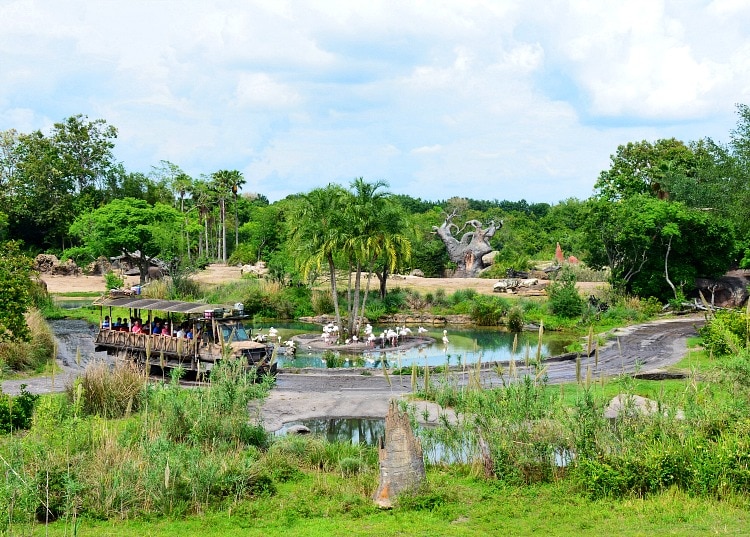 This is where the animals really come out. The safari truck is similar to the ones on the Kilimanjaro Safaris Expedition ride (minus rows of seats), but the route is completely different. The Wild Africa Trek driver gets you much closer to the animals and the guides let you stand up and walk around the vehicle, once stopped, for photos.
Giraffes, elephants and zebras are just a few of the animals you'll see on the safari.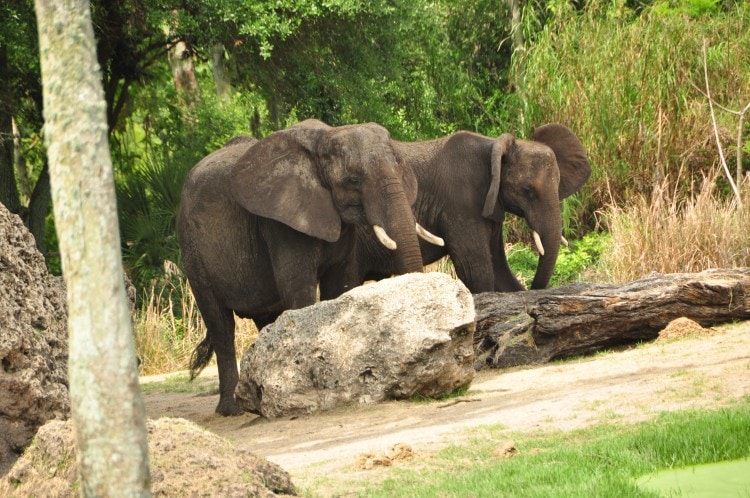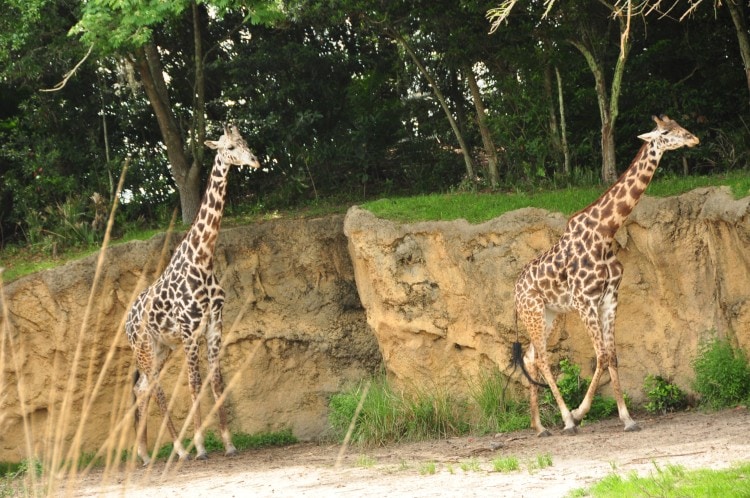 After the guided tour, everyone stops for an African-inspired snack at the "Boma" (private safari station).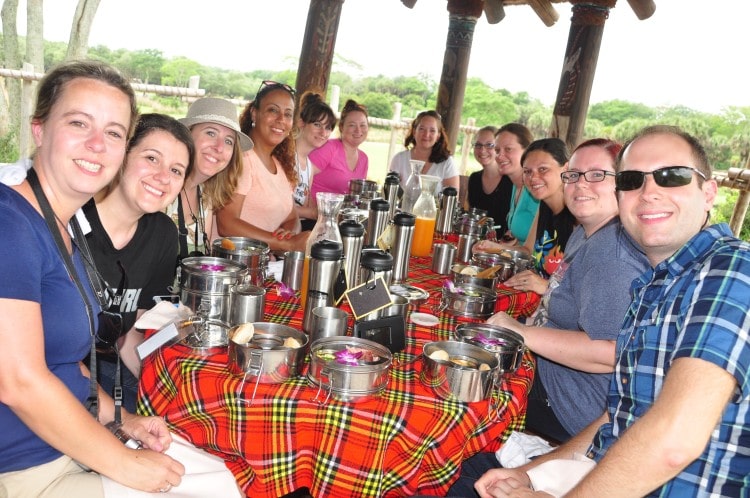 Different food items are served in the morning and afternoon. My mid-day trek included two camp tins with bresaola and prosciutto, fruit salad, curried chicken salad, salmon roll, sun-dried tomato hummus & tandoori and barbecued shrimp. The snack was served with passion-orange-guava juice. Everything was delicious!!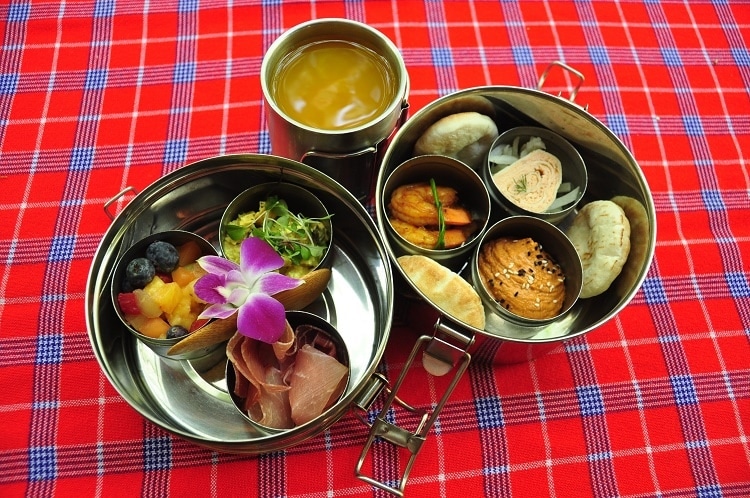 After the break, which includes more photo opps, you get back into the safari truck and head back to camp.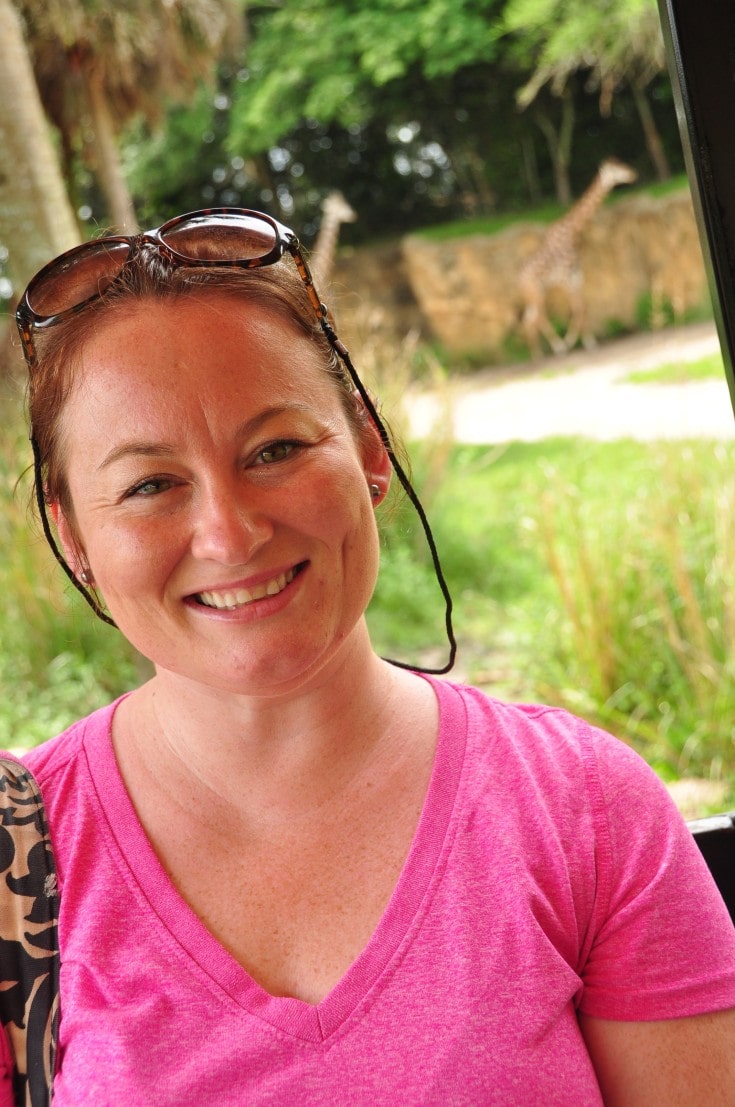 Wild Africa Trek is scenic from beginning to end.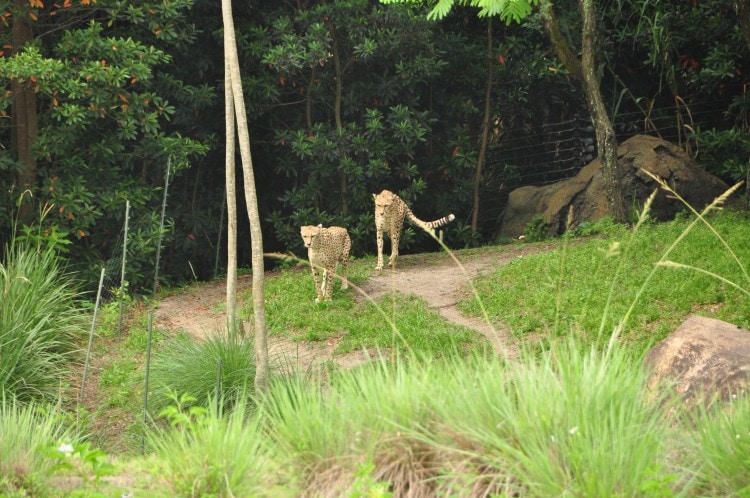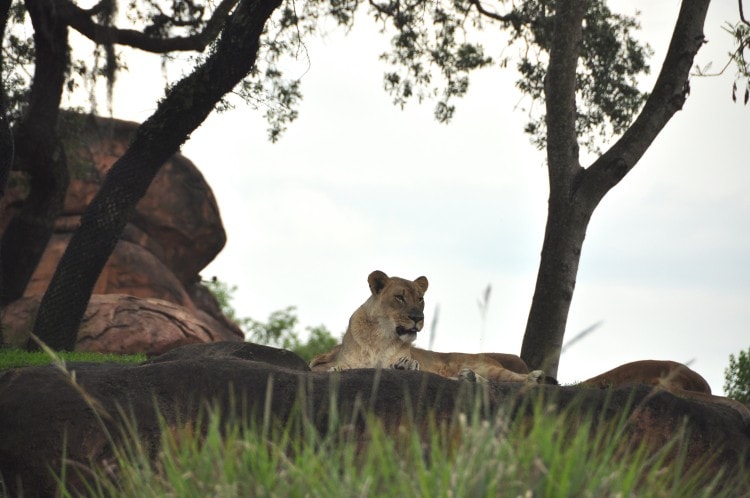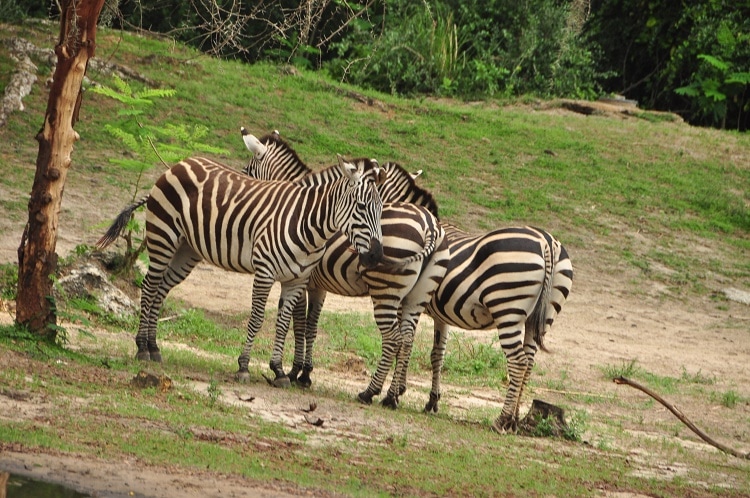 At the end of the adventure, each trekker gets to choose an animal in which Disney will make a contribution on your behalf.
The whole experience was up there as one of the best I've ever had at Disney. Outside of visiting Africa, this is absolutely the closest I will ever come to this type of wildlife. The trek was both fun and educational, and I left with a deeper understanding of the importance of conservation.
At first glance, the price tag for each participant may seem high, but when you break down everything that's included and the length of the tour, it's totally worth the splurge.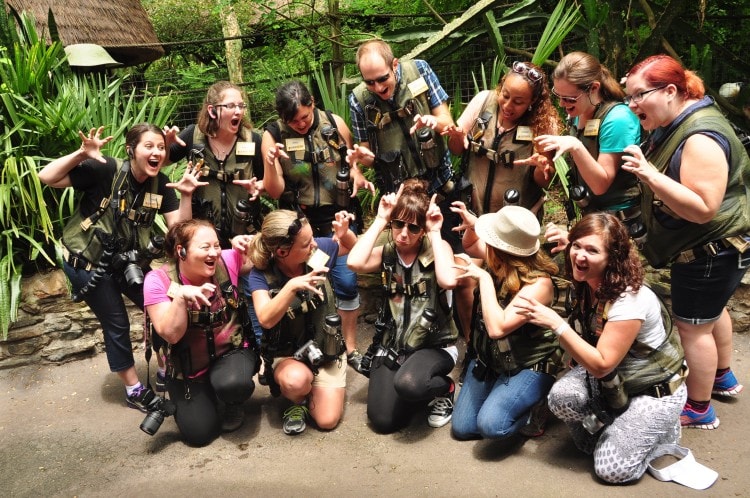 How Much is The Wild Africa Trek
Disney Wild Africa Trek pricing varies seasonally and starts at $189 per person. Theme park admission is not included in the price of the Wild Africa Trek.
How Long is Disney Wild Africa Trek
The Animal Kingdom Wild Africa Trek experience is three hours from start to finish.
Disney Wild Africa Trek Photos
One of the best perks of the Wild Africa Trek at Disney's Animal Kingdom is all photos are INCLUDED in the price of the tour. A Disney photographer captures your experience throughout the trek. At the end of your expedition, you'll receive a photo code that you can use to access and download images taken during your Wild Africa Trek experience. The photos in this post are examples of what you will receive. 
Wild Africa Trek Attire
Closed-toe shoes are required. I would suggest longer shorts or pants as the walking trail is surrounded by foliage— absolutely no skirts or dresses because you will be wearing a harness during part of the excursion. Yoga pants or capris are a good choice for women. Complimentary lockers are provided so you can change back into shorts and flip-flops or sandals once the trek is over.
Wild Africa Trek Food
An African-inspired food tasting is INCLUDED with the tour cost, and arrangements can be made in advance for trekkers with food allergies. Here's a sample menu:
Morning Trek Menu
Air-dried beef and prosciutto
Smoked salmon roulade with dill
Fig cake with Boursin cheese
Brie cheese and apricot
Berry yogurt and dried cranberries
Fresh fruit marinated in mint and ginger
Afternoon Trek Menu
Chicken curry salad
Sun-dried tomato hummus and mini pita
Marinated tandoori shrimp
Smoked salmon roulade with dill
Air-dried beef and prosciutto
Fresh fruit marinated in mint and ginger
Additional Wild Africa Trek Information
Each Disney Wild Africa Trek participant must be 8 years or older and at least 48 inches tall.
Guests under 18 years of age must be accompanied by a participating adult (18 years of age or older).
Participants must be between 45 and 300 lbs. with the harness gear on. The safety harnesses used for this experience may prohibit guests of certain body shapes or sizes from participating.
Tour groups are kept small, consisting of no more than 12 trekkers per safari.
The Wild Africa Trek Excursion occurs rain or shine, with the exception of severe weather or lightning.
A donation will be made on your behalf to the Disney Worldwide Conservation Fund.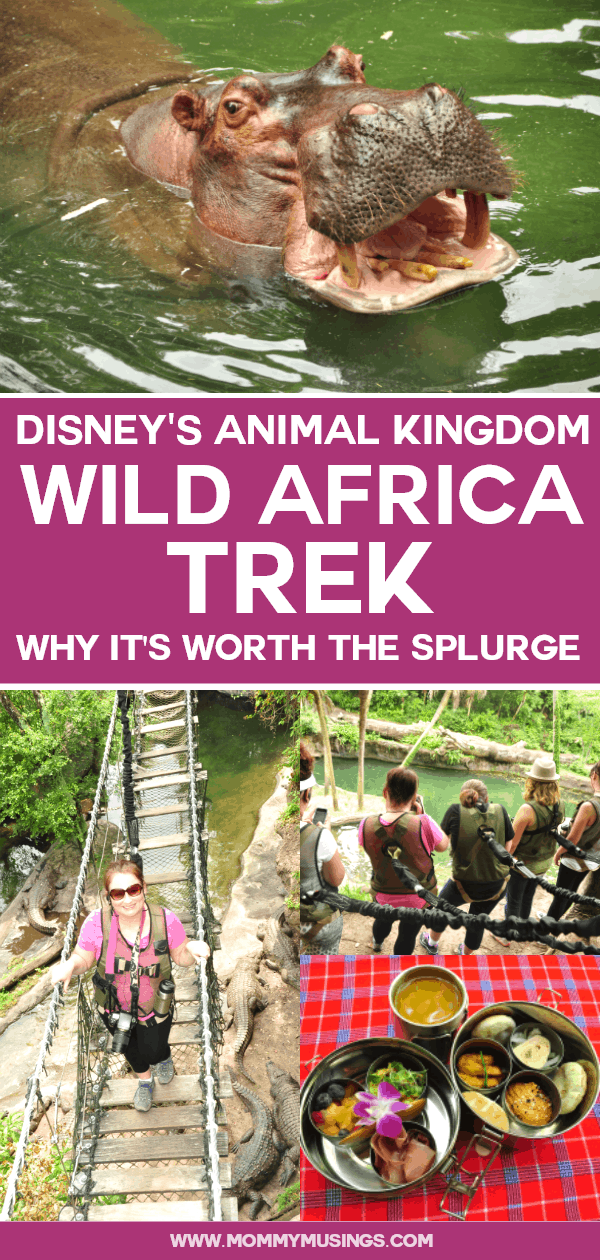 Special thanks to Walt Disney World for providing this experience. All opinions are my own.