Going to MNSSHP this year? Here are some of the best Tips for attending Mickey's Not So Scary Halloween Party at Walt Disney World.
Mickey's Not So Scary Halloween Party is hands-down our favorite Disney World ticketed event. It's a fun, good-spirited evening that the whole family can enjoy together. Since it is Not-So-Scary, even little ones who are typically scared of Halloween themes can have a great time.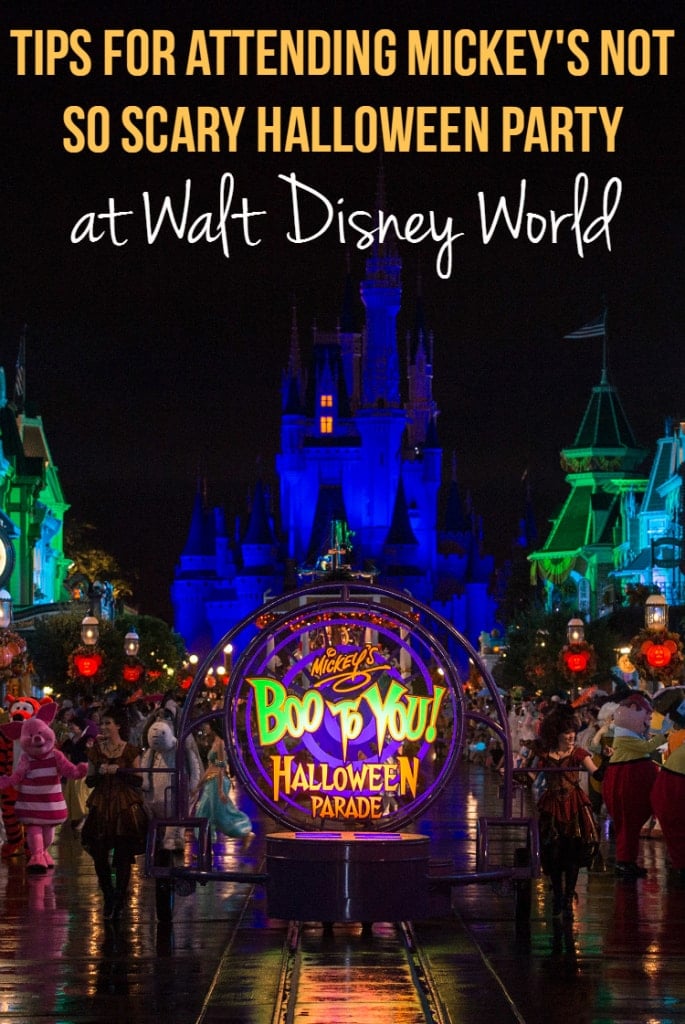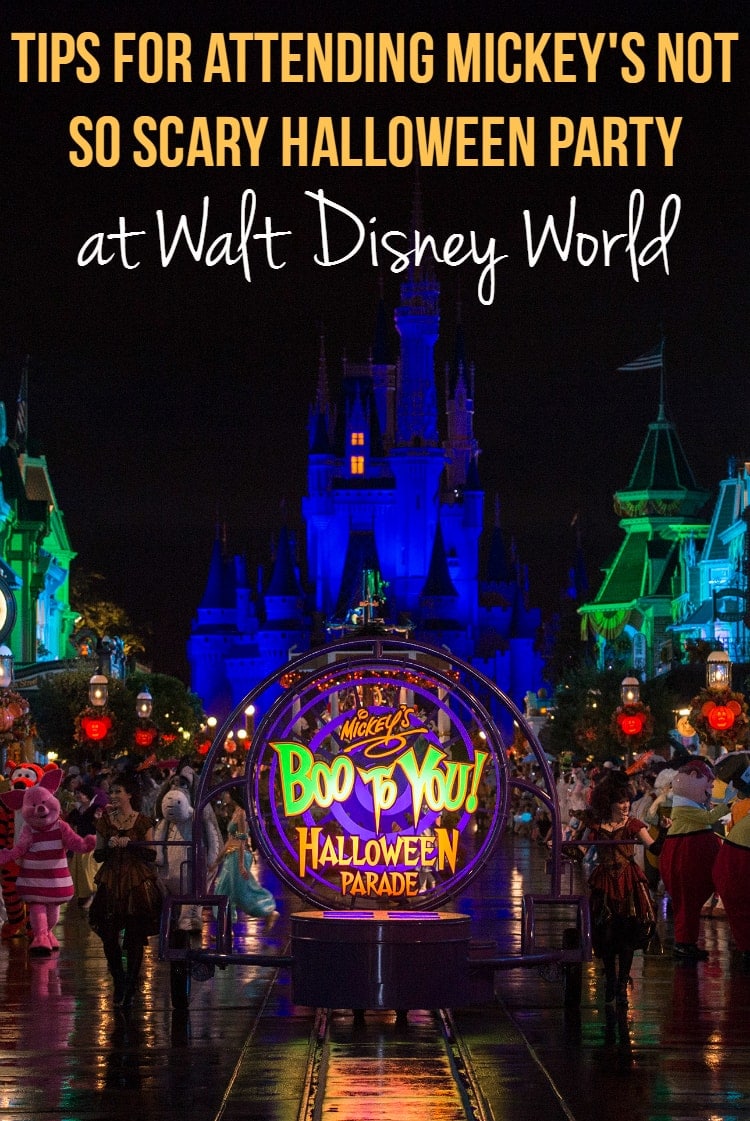 My family just attended our tenth Mickey's Not So Scary Halloween Party — you can check out some of my past reviews (with pictures!) here, here, here, here & here. Over the years, we've gotten pretty used to the in's and out's, and what to expect at MNSSHP. I know many visitors will be attending Mickey's Not So Scary Halloween for the first time, so I thought I would offer some helpful tips to get the most out of your evening.

Mickey's Not So Scary Halloween Party Tips
→ Costumes are fun, but not mandatory. In the ten years that we have attended MNSSHP, we have gone both casual and in full costume. Every single time my daughter wears a costume, she ends up stripping most of it off by the end of the night. Be prepared to carry items like headpieces and wings.
Also, consider bringing an extra outfit to change into at the end of the evening. When my daughter was younger, we would bring Halloween themed PJ's for her change of clothes, making it easy to put her to bed once we arrived back at the hotel after midnight.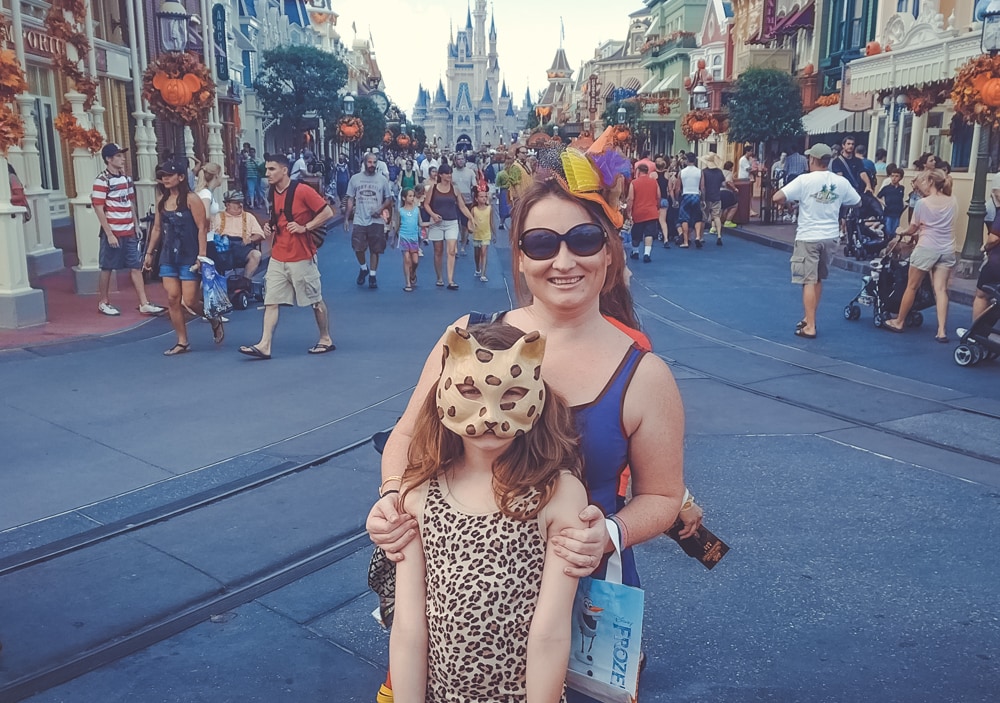 → If you do wear a costume, check the weather. Keep in mind Florida is hot in August, September, and October— shorts and a Halloween-themed shirt or tank top are perfectly acceptable. Long sleeves and pants are often too much. This is one time where light and breathable fabrics will be your friend, especially on children. If costumes aren't your thing, both the Disney Store and Amazon have a cute selection of Disney Halloween tees and accessories ... or make your own!
→ If there is rain in the forecast, pack umbrellas or better yet, ponchos for the entire family. In inclement weather, the parade and fireworks show may be canceled. Additionally, certain rides and attractions may close temporarily due to lightning. All of this is unpredictable.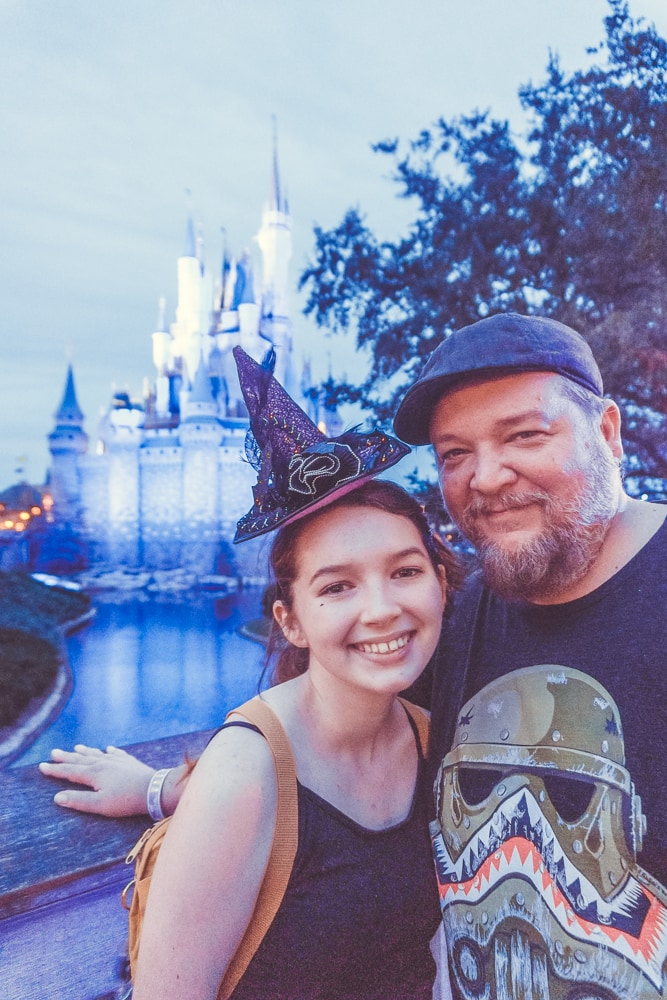 → Mickey's Not So Scary Halloween Party officially starts at 7:00 pm and ends at midnight. However, it's a little-known secret that party-goers can get into the Magic Kingdom as early as 4:00 pm. We like to get there around 5:00-5:30 pm and eat dinner at one of the monorail hotels, or in the park, and then hit some of the rides.
Daytime Magic Kingdom guests are supposed to leave by 6:00 pm, so this is the best time to do attractions like the Seven Dwarfs Mine Train and Big Thunder Mountain. During the party, FastPass+ is not available, but most lines are under 20 minutes. The wait time this year for the Seven Dwarfs' Mine Train was 25 minutes— this was our longest wait time for any ride during the party.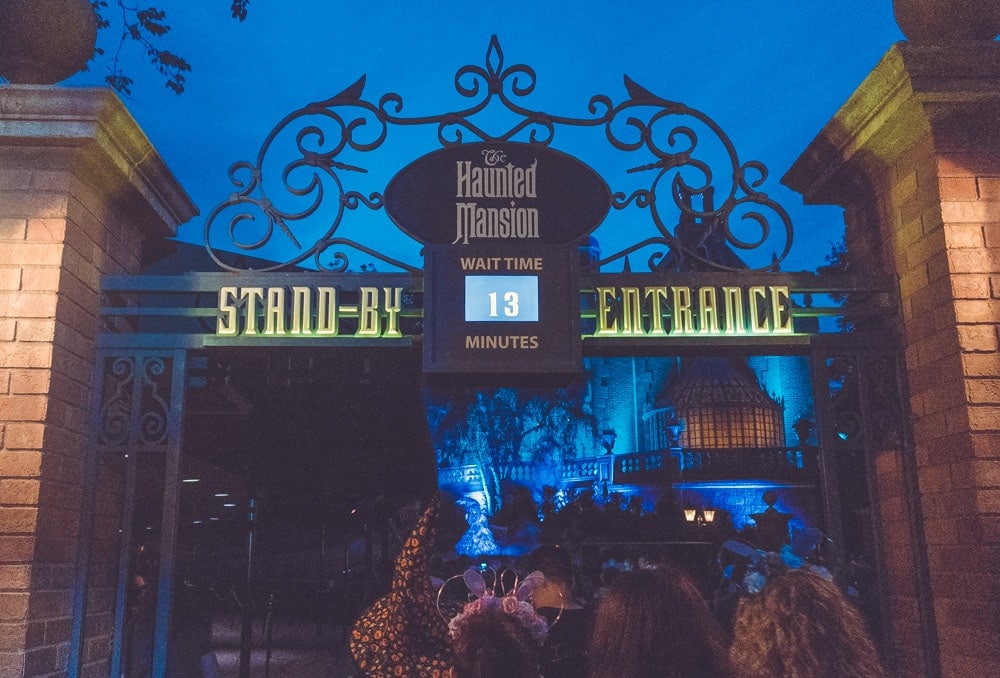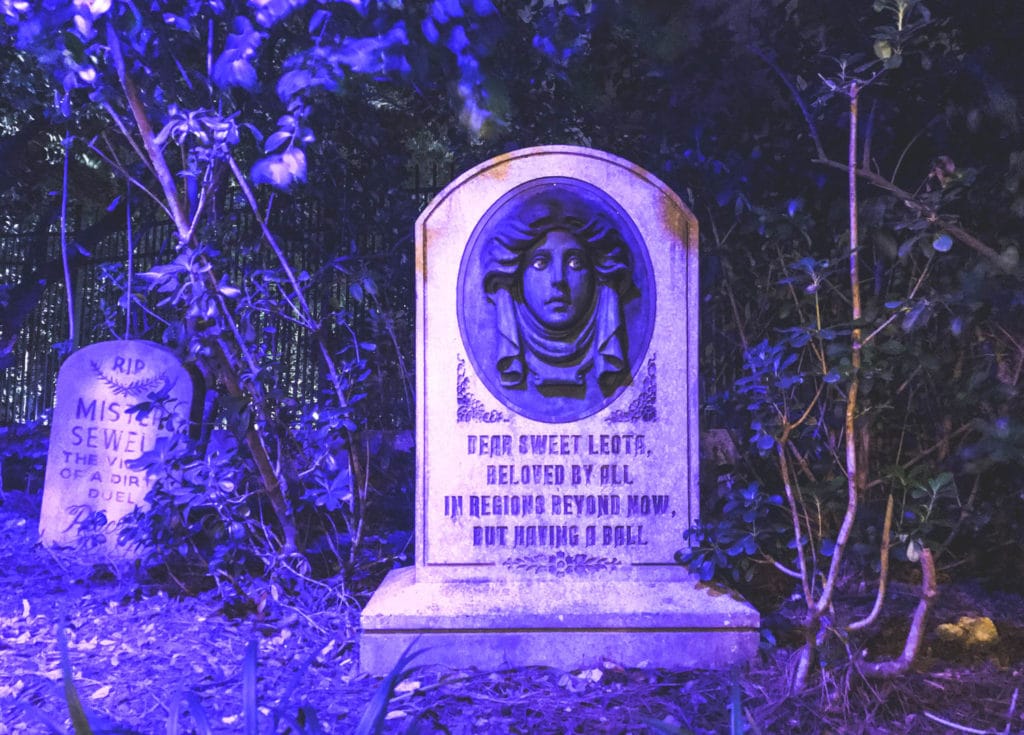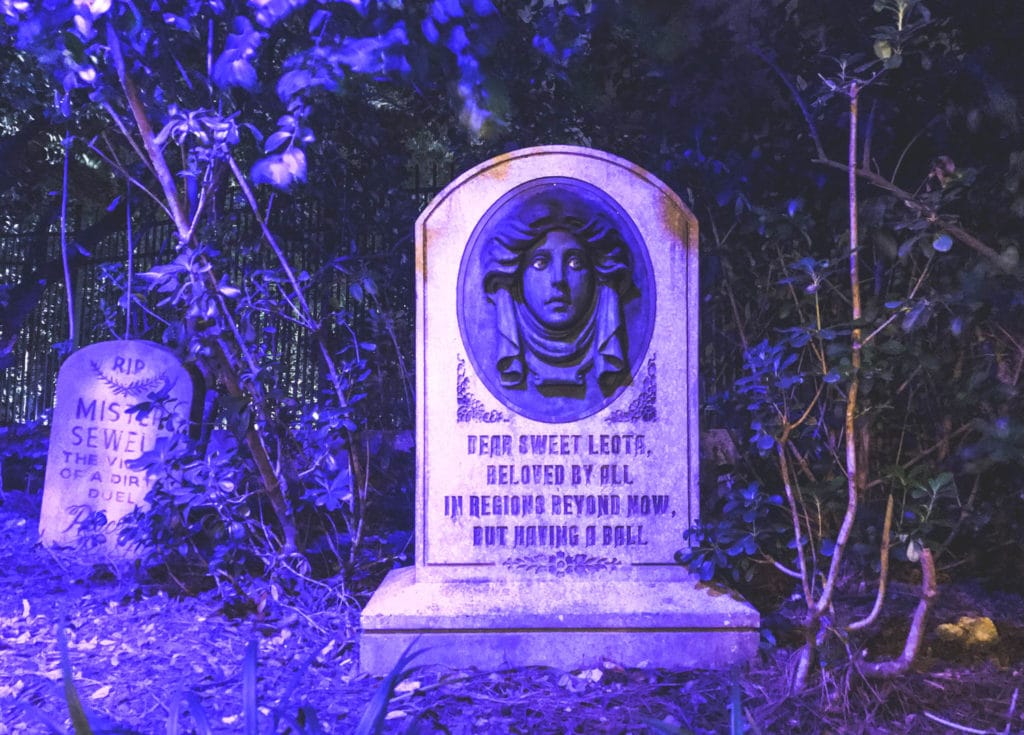 → Both adults and children can trick-or-treat around the park. When you enter the Magic Kingdom for MNSSHP, everyone is given a party wristband— once inside, you can get a treat bag at any treat station. The first official treat stop is to your right as you enter Main Street USA. If candy is what you're after, there are no limits to how many times you can go through a treat line— just look for the tall Mickey balloons that say "treats" on top!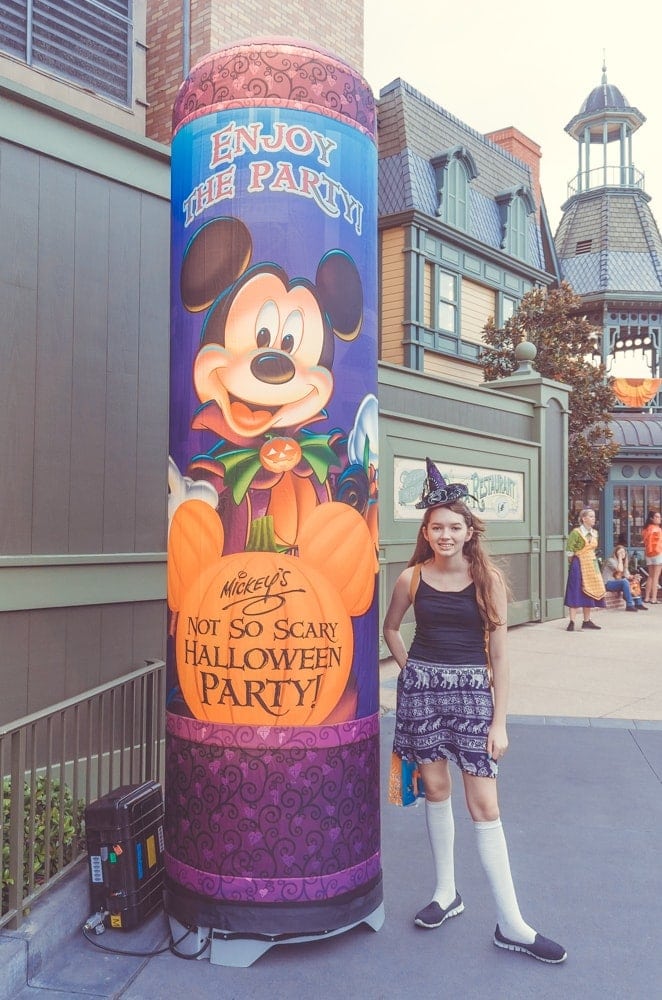 → For those with food allergies or dietary needs such as vegan and gluten-free, a special teal trick bag is available for trick-or-treating around the park. Instead of getting candy at each of the stops, guests are given teal tokens that can be redeemed for allergy-friendly treats at either the Town Square Theater or Liberty Square Ticket Office. Just see a cast member at any treat station for a teal bag.
Here are some of the treats we received this year with each of the treat bags.
Regular MNSSHP Treat Bag Candy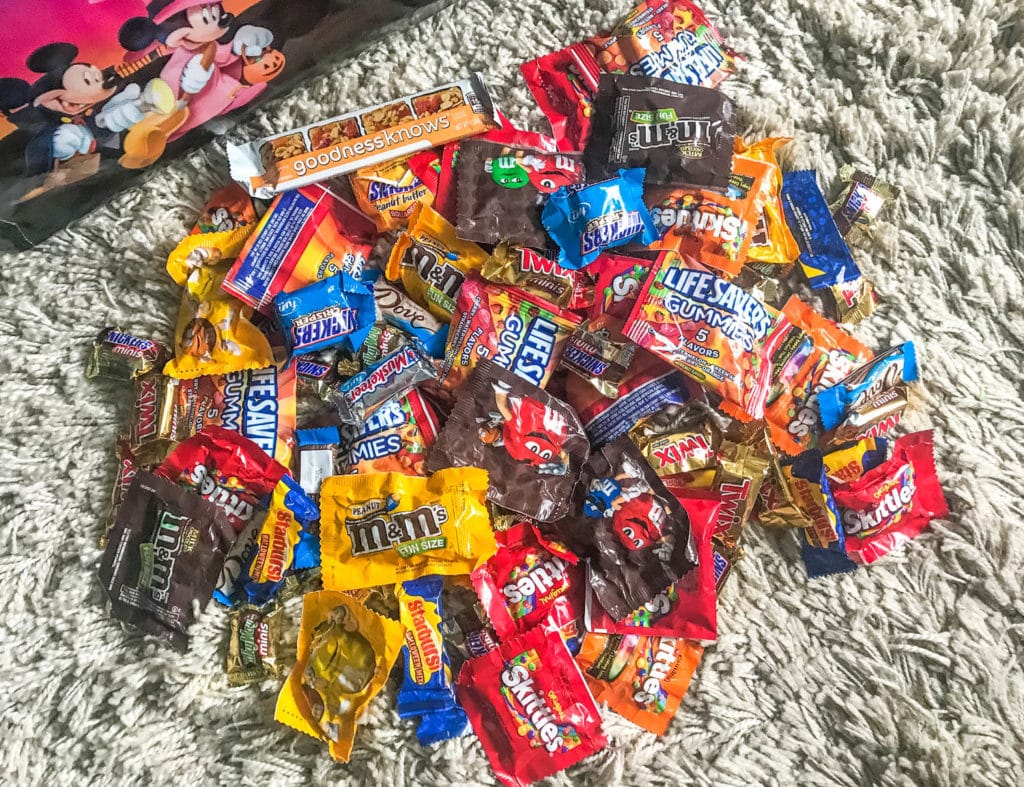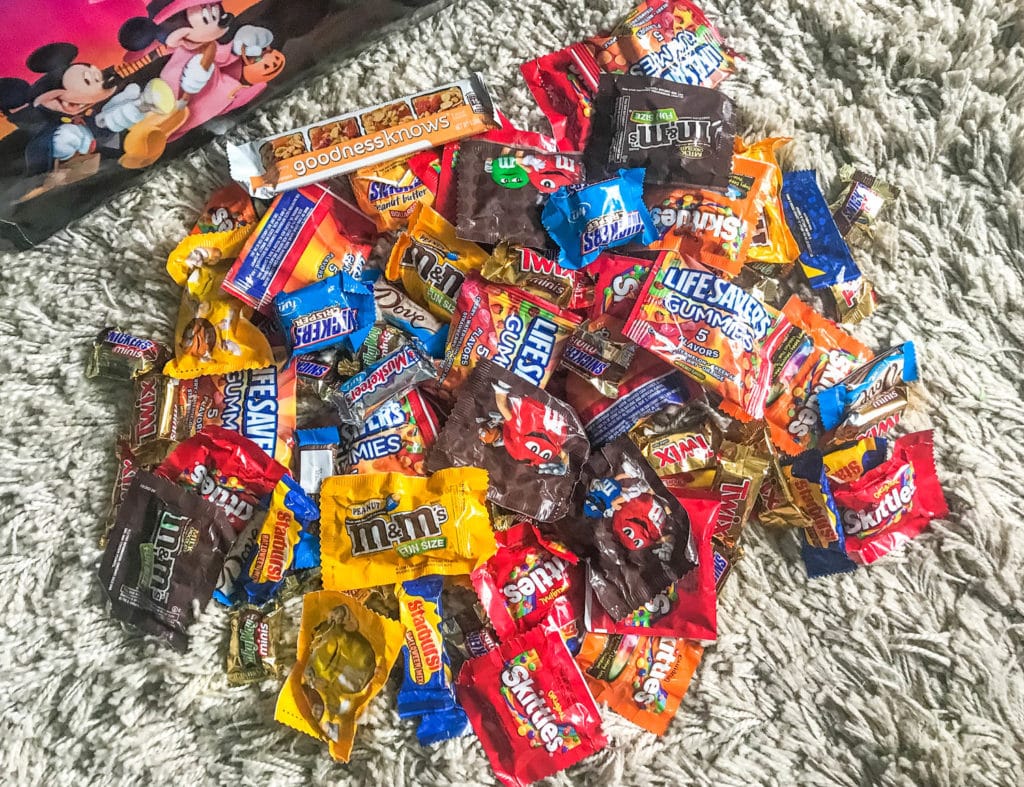 Allergy-Friendy MNSSHP Teal Treat Bag Candy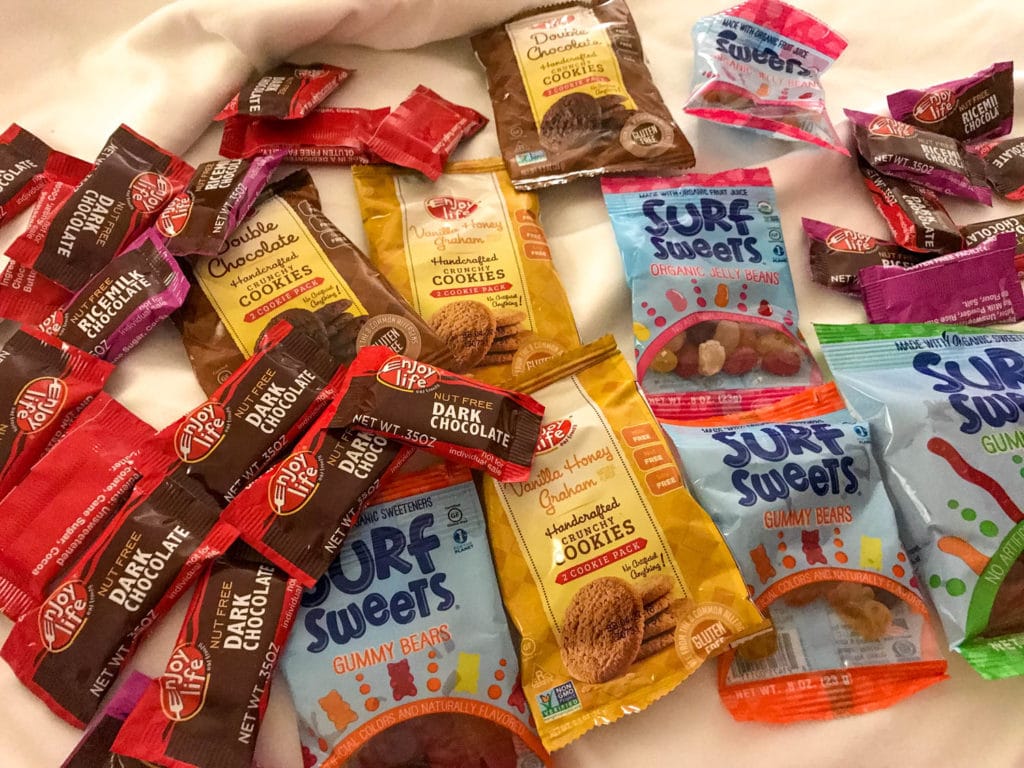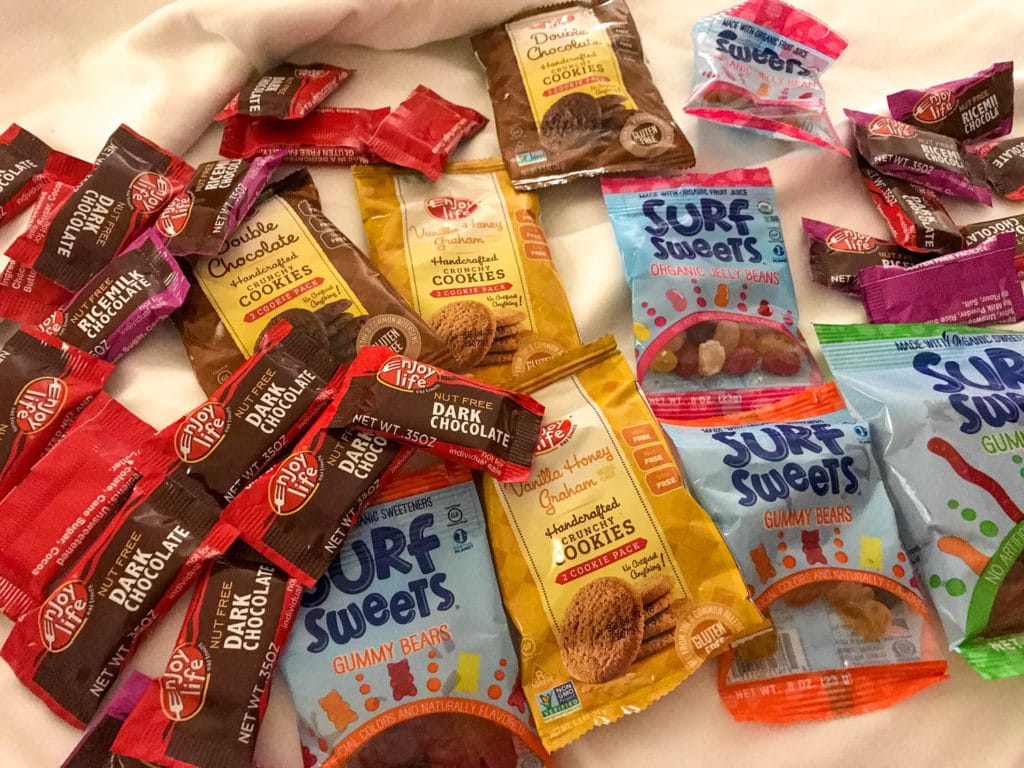 → TIP: Bring along an extra bag, such as a reusable tote, to combine candy at the end of the night.
→ Do not miss the "Boo to You" Parade! This parade is just as much fun for adults as it is for children (beware, the parade song will stick in your head long after the party has ended!) Mickey's Not So Scary Halloween Parade times are 9:15 pm and 11:15 pm. We like to get a hot dog at Casey's Corner and sit on the curb on Main Street and wait for the parade to start (at least 30 mins prior). Happy HalloWishes, the fireworks show, is at 10:15 pm.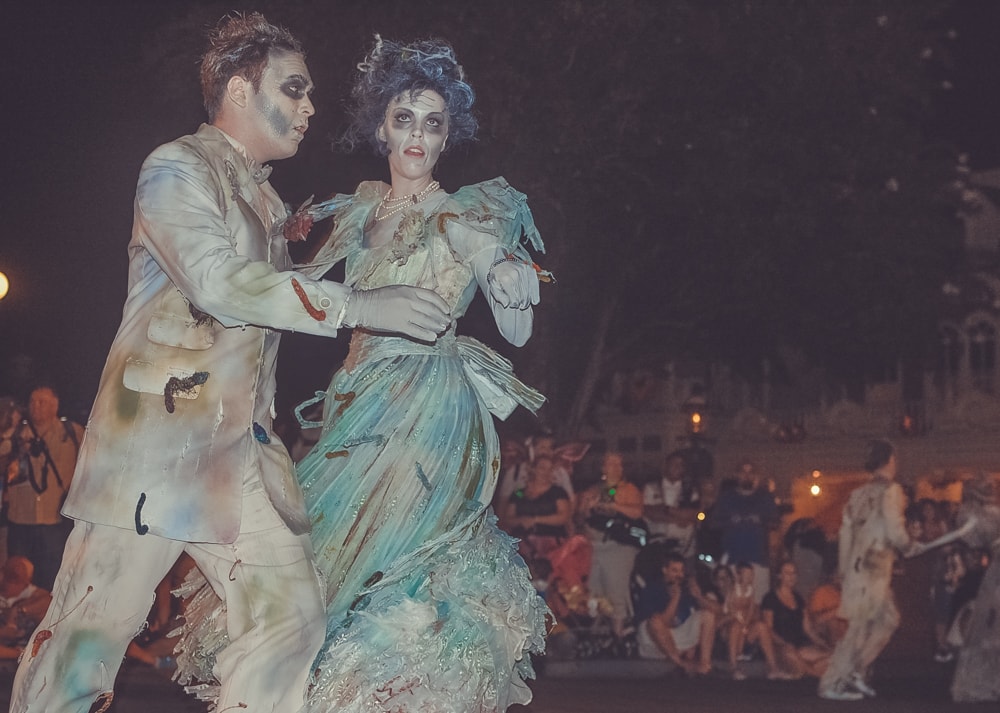 → Specialty themed event merchandise, including apparel, pins, ornaments and Magic Bands, are available for purchase at the Emporium, Big Top Souvenirs, Frontier Trading Post and Curtain Call Collectibles.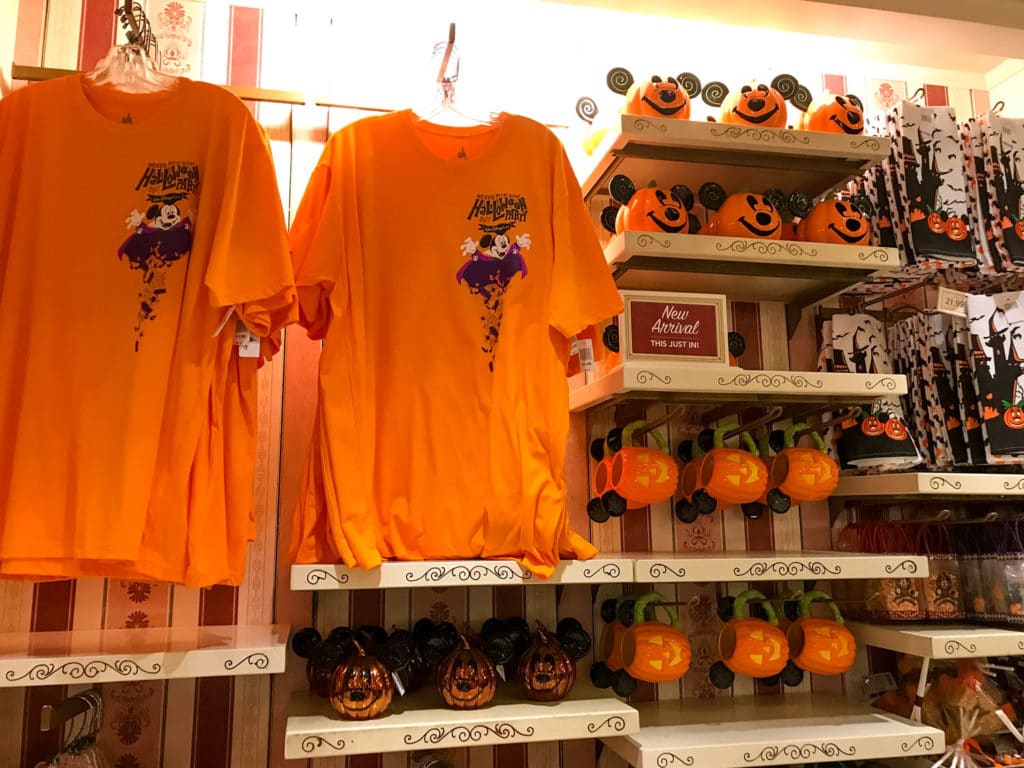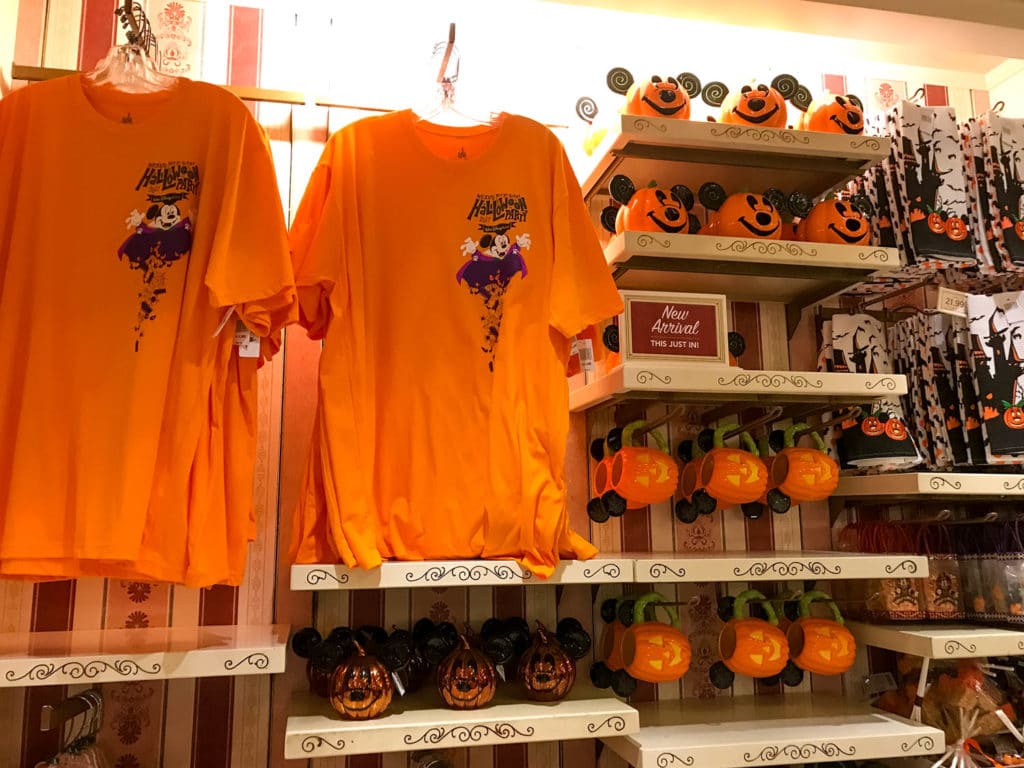 → This year, six new specialty dessert items are available during the party: Jack Skellington Cake Push Pop at Sleepy Hollow, Worms & Dirt at Pecos Bill Tall Tale Inn, Hitchhiking Ghost Dessert at Aloha Isle, Zero Waffle Sundae at Sleepy Hollow, Madame Leota Dessert at Liberty Square Market and Oogie Boogie Meringue at Gaston's Tavern. You can also buy an exclusive refillable Oogie Boogie Base Popcorn Bucket during MNSSHP. Check the party map for locations.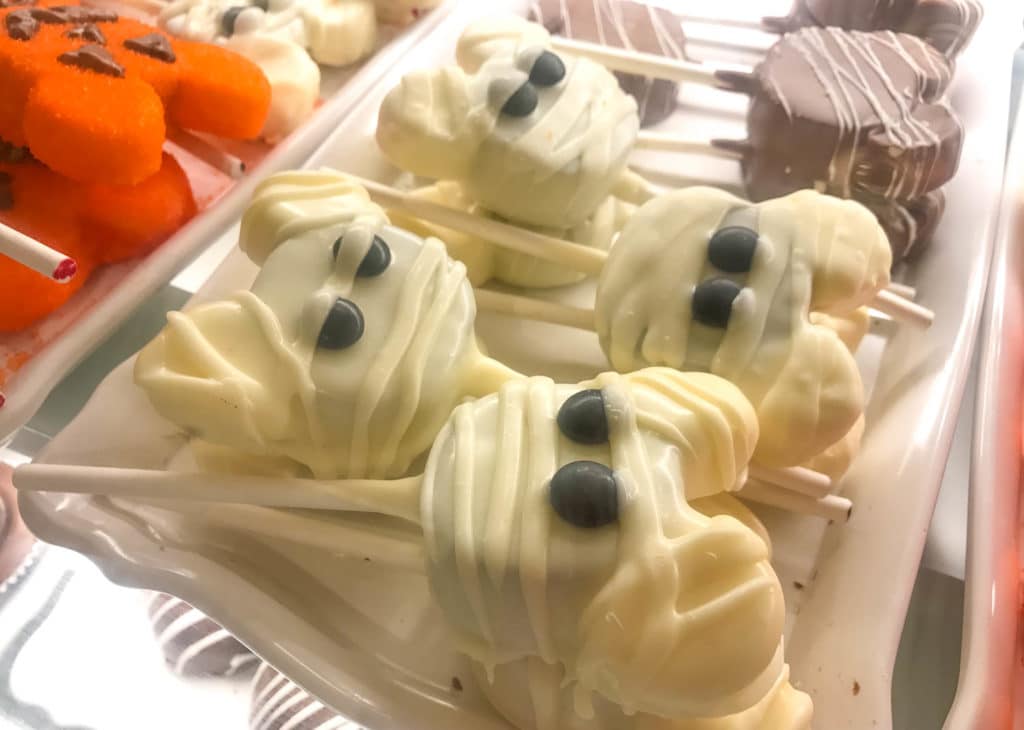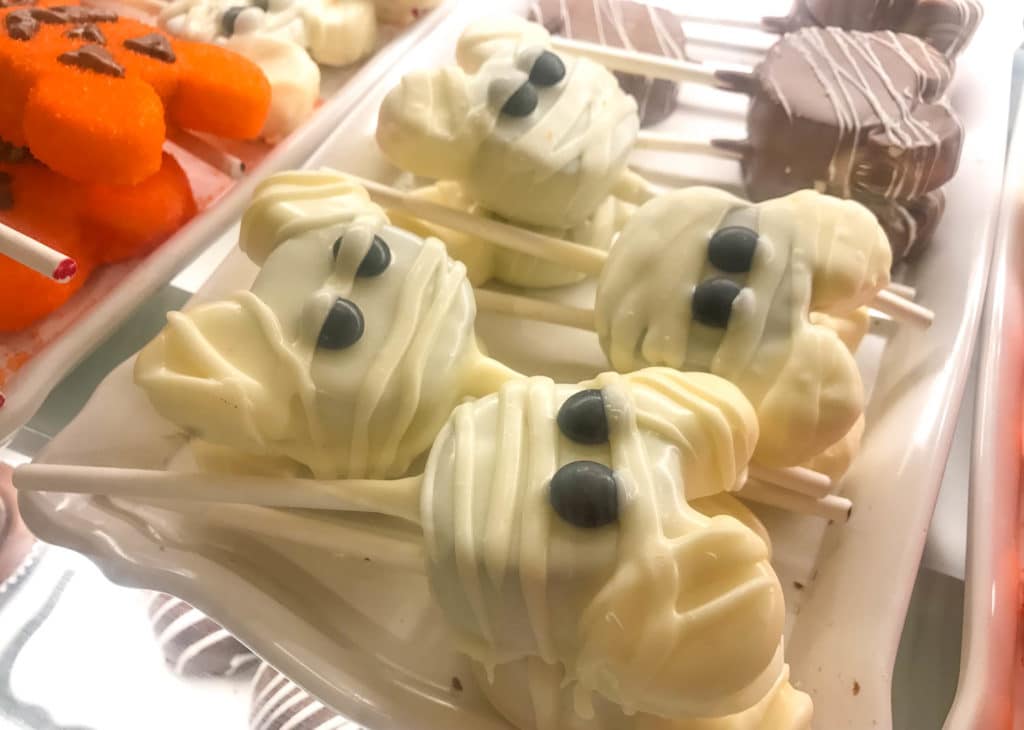 → Have a plan of action! Even with the party lasting 5 hours (and even more if you get there early), there is a lot to see and do, and most likely, you won't get to it all. My best advice is to decide in advance what things are most important to you and do those first. If you want a picture with rare characters, like Jack Skellington and Sally or the Seven Dwarfs, plan to do that first. Be sure to grab a party map as you enter for character & dance party times and locations.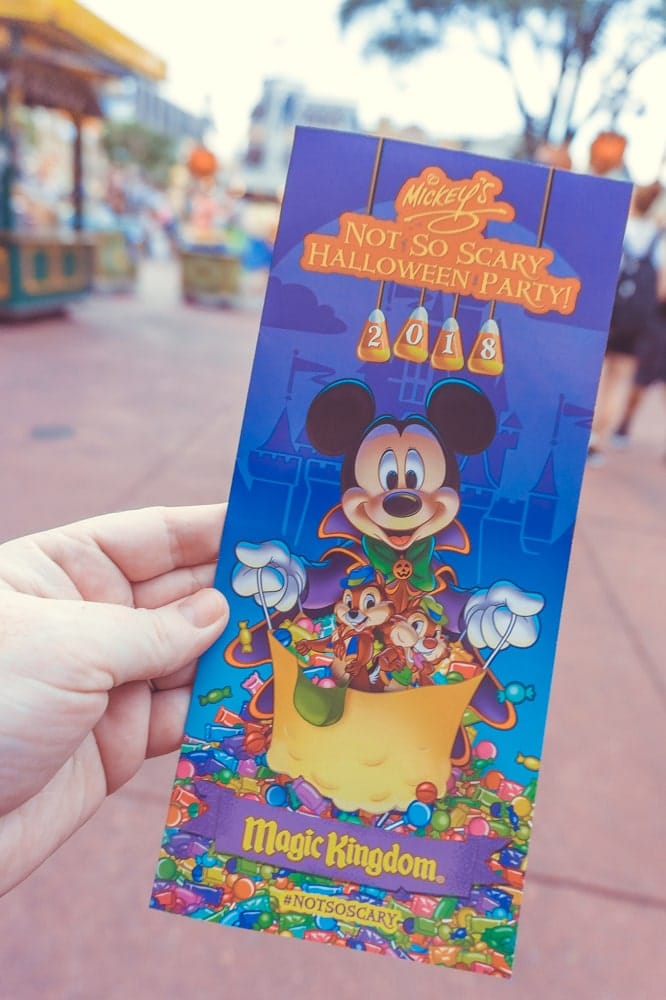 → Only select counter service locations are open during MNSSHP. If you don't eat dinner before Mickey's Not So Scary Halloween Party, be aware of the closing times for counter service restaurants. Casey's Corner and Cosmic Rays are typically open the latest, until park closing.
→ If you play Sorcerers of the Magic Kingdom, there is an exclusive MNSSHP game card inspired by the Orange Bird available for free at the Firehouse on Main Street, U.S.A.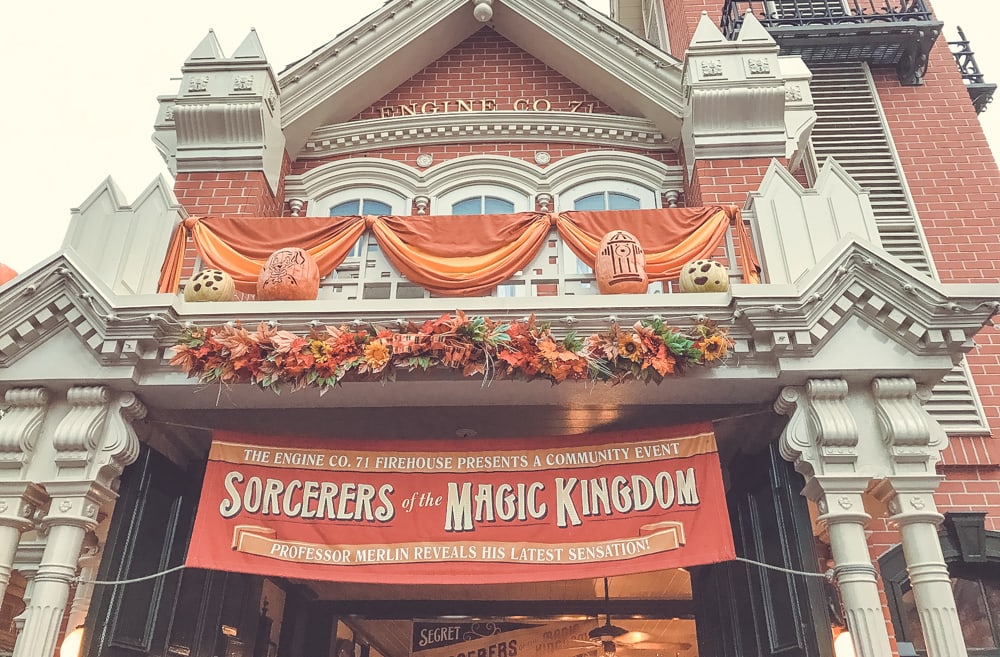 "Orange Bird's Juice-o-Lanterns" Spell Card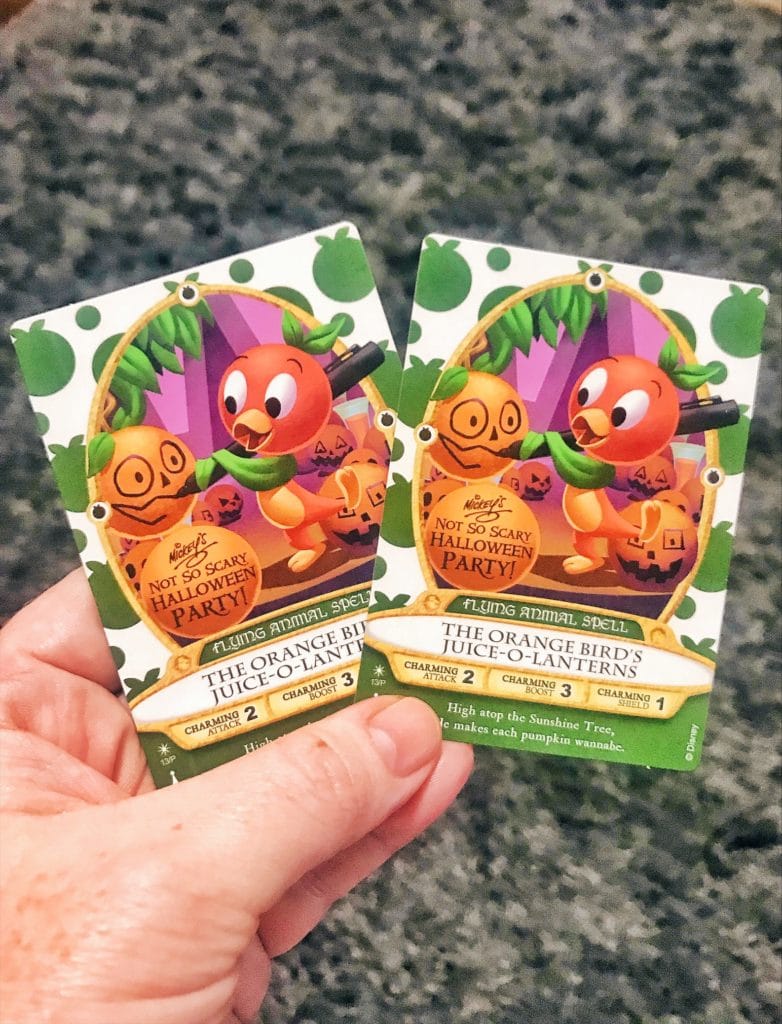 → Purchase Mickey's Not So Scary Halloween Party tickets in advance to save money! The party is already a great deal, but if you buy online in advance of the party day, you can save on every ticket. MNSSHP ticket prices increase as we get closer to Halloween, with the last two parties selling out first. There are no guarantees that tickets will be available at the gate on any party day.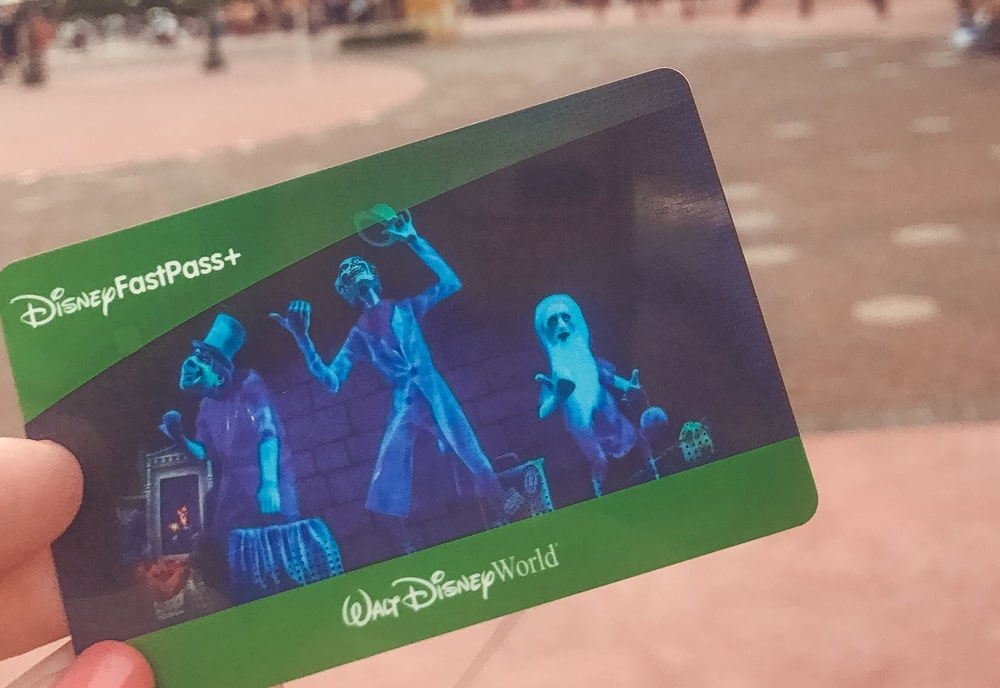 Mickey's Not So Scary Halloween Party Dates 2019:
August: 16, 20, 23, 27 and 30
September: 2, 6, 8, 10, 13, 15, 17, 20, 22, 24, 27 and 29
October: 1, 3, 4, 6, 8, 10, 11, 14, 15, 17, 18, 20, 21, 24, 25, 27, 29 and 31
November: 1
Tickets can be purchased online at disneyworld.com/halloween.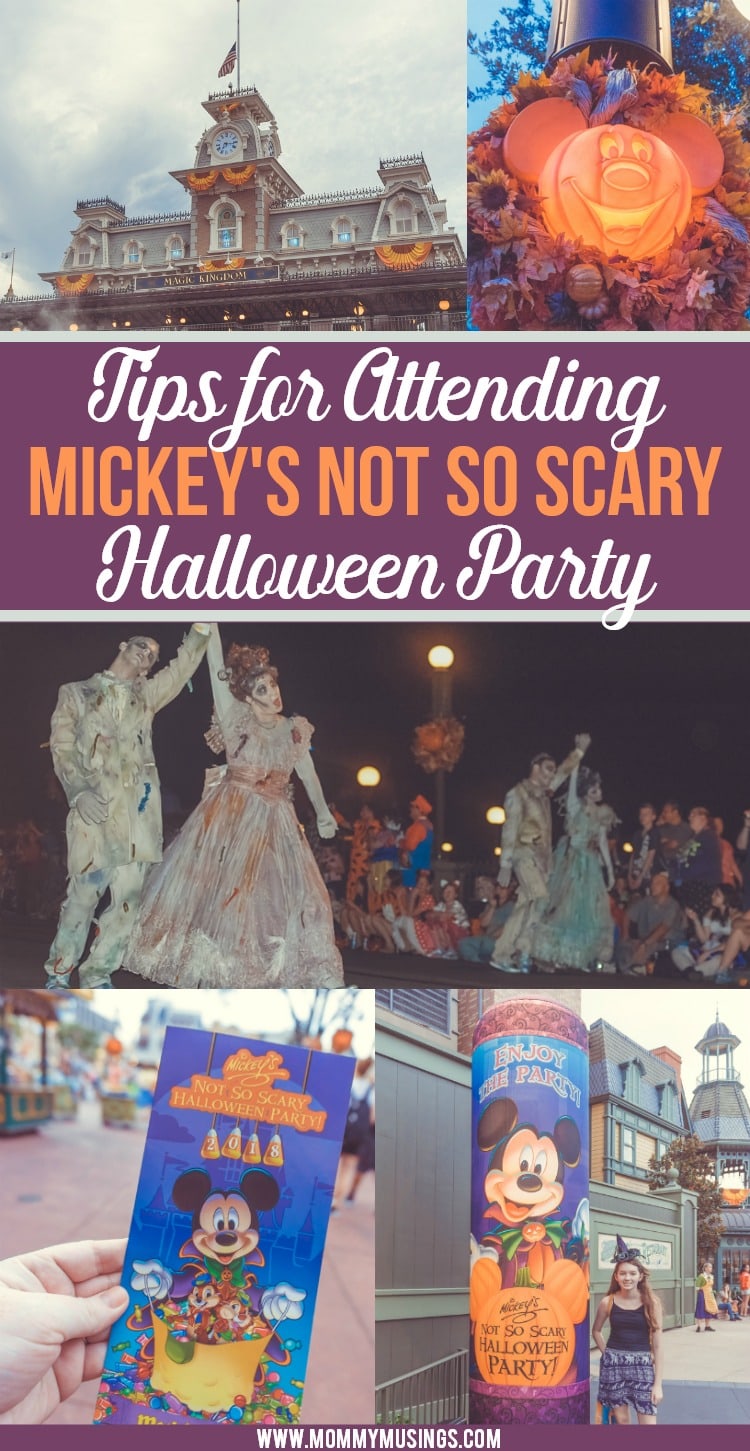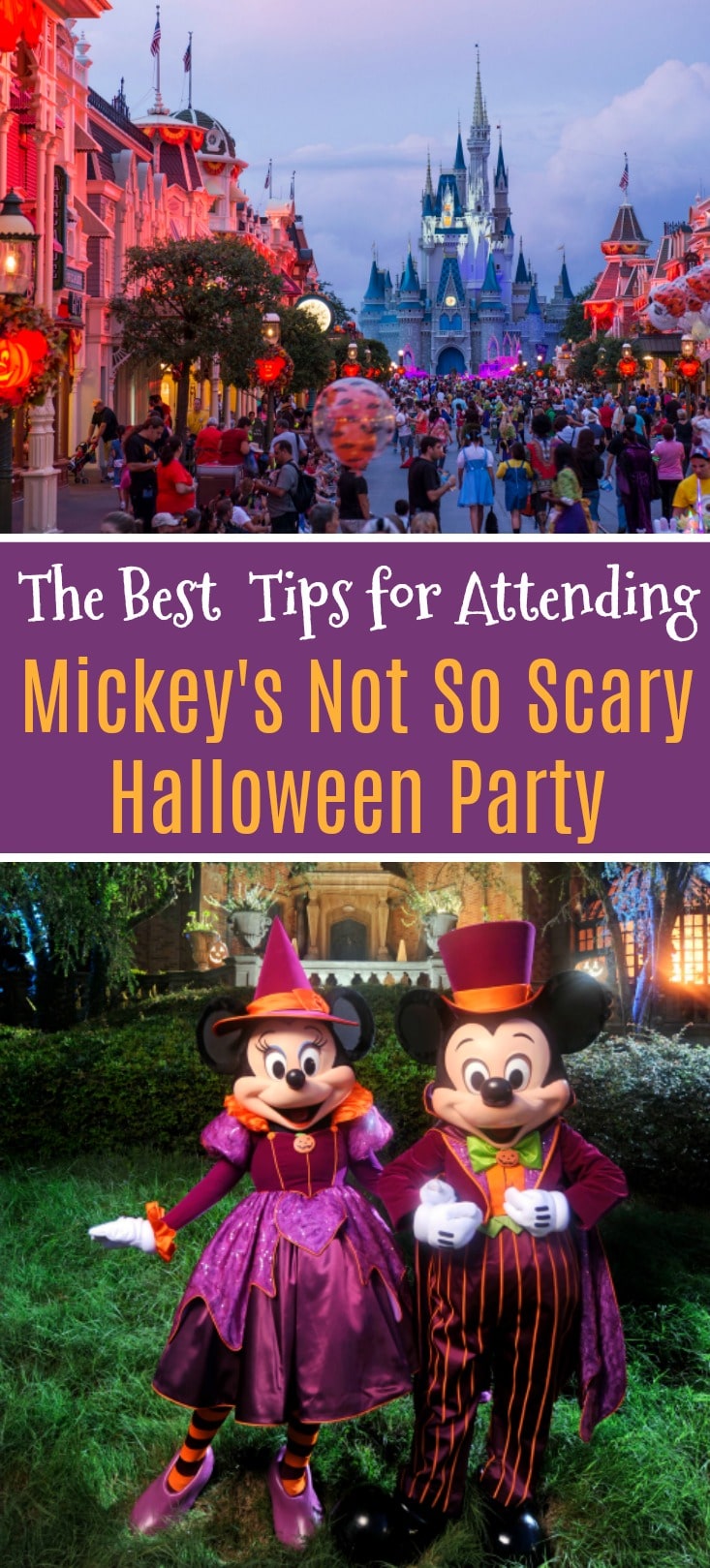 Other Posts You Might Like: