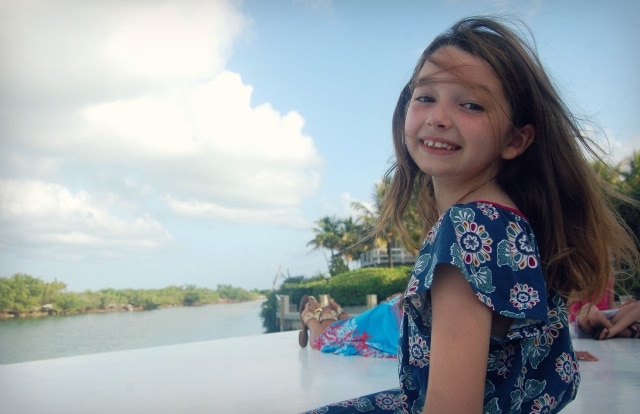 This native Floridian has a confession ... I have never been to Key West! Or at least, not until last month. For whatever reason, I just never made it down there. Year after year would pass, and year after year I would vow to my family,"This is going to be the year!" My husband recently celebrated his 40th birthday and visiting the Keys was also a dream of his -- BINGO! The timing was perfect for a family road trip down to the southernmost parts of Florida.
Originally, we planned on staying right in Key West. But after some research, and a little luck, I was introduced to Hawks Cay Resort on the island of Duck Key (mile marker 61). Never heard of it before? Neither had we!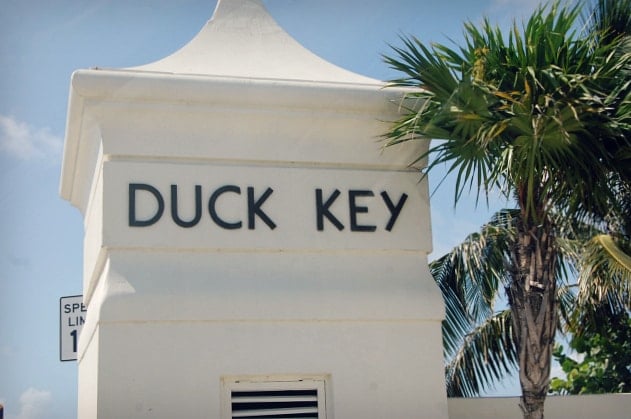 Hawks Cay Resort is smack dab in the middle of the Florida Keys – about an hour from Key Largo, and another hour to Key West, right before Marathon. The location is actually quite perfect if you're driving, either from the airport in Miami, or from another part of Florida, as it was in our case.
After a scenic seven hour drive, or at least the last two hours of it, we were happy to arrive at our destination. Hawks Cay looks like a sprawling resort from the website, but once you see it in person it's very manageable – which was great news to us.
We had some time to waste before our villa was ready, so we had a celebratory drink at the tiki bar, which officially opened that afternoon – coincidence?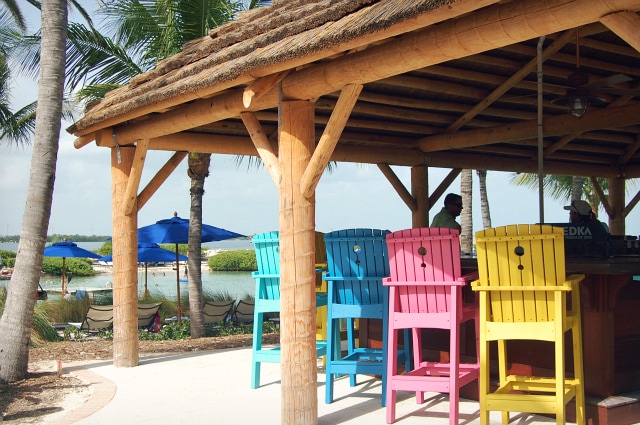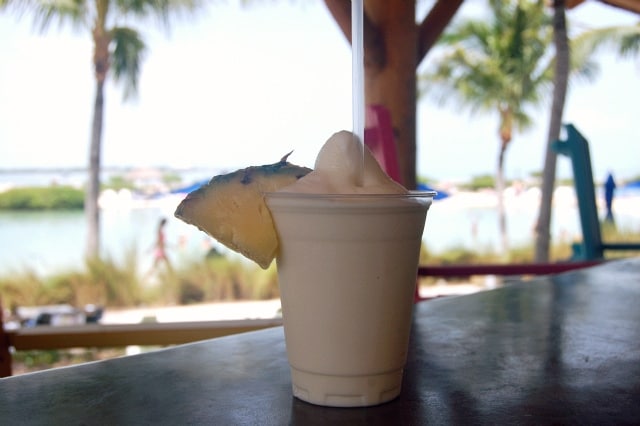 The vibe outside the main pool area is very tropical & fun, and it was immediately clear that the resort catered to families.
The showstopper at Hawk's Cay is the Saltwater Lagoon. Given that there are no sand beaches on Duck Key, the man-made lagoon serves as an excellent substitution, especially for families with young kids. The lagoon is cut-off to most marine life, so you don't have to worry about swimming with creepy sea creatures – which may or may not be a fear of mine.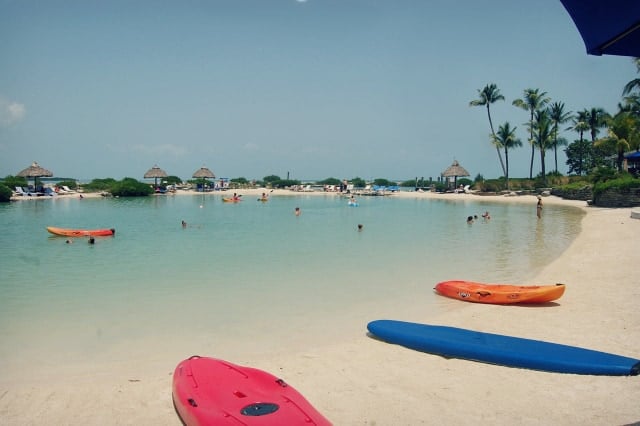 There are an additional 5 swimming pools, one of them a children's pirate ship pool, to cool off at around the resort.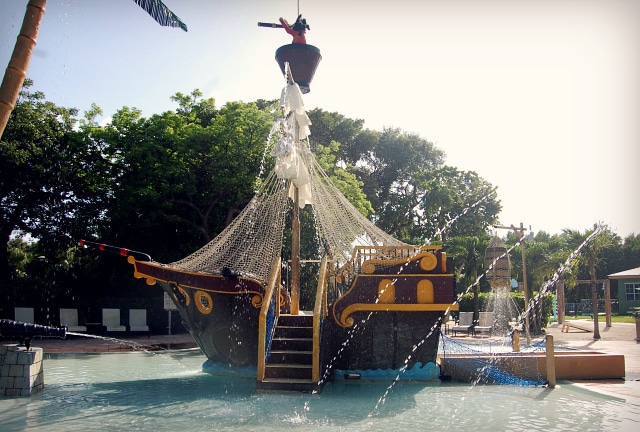 Hawks Cay Villas
Within no time, our villa was ready. Hawks Cay Resort has 117 traditional hotel rooms, and an additional 225 two- and three-bedroom villas. We were hosted in a two-story, two-bedroom villa in Sunset Village, with a complete kitchen and a water view.
Let's just say we were ready to move in.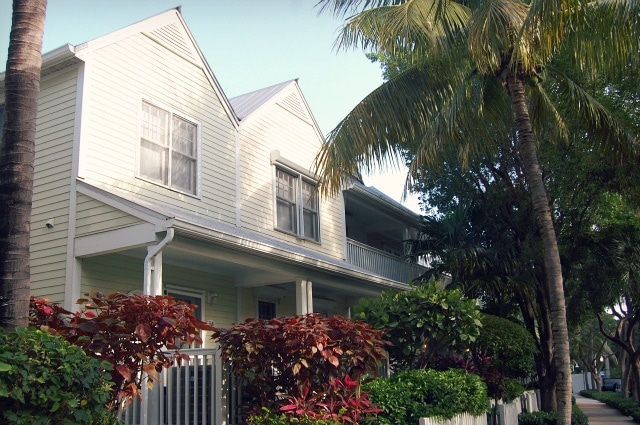 The first floor in our villa had all of the common areas: a full kitchen, small dining section, a half-bath, washer/dryer closet, living room and sliding glass doors leading to the back deck.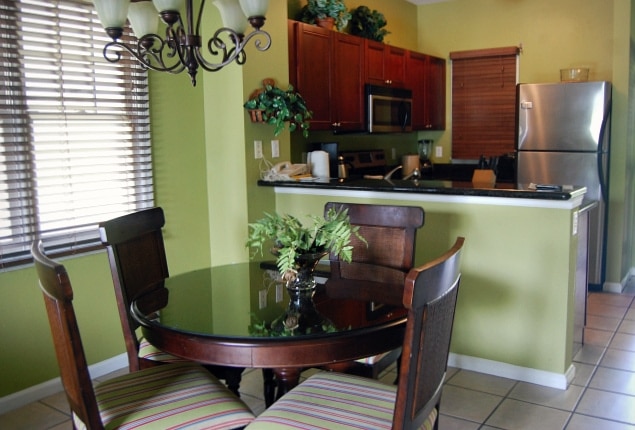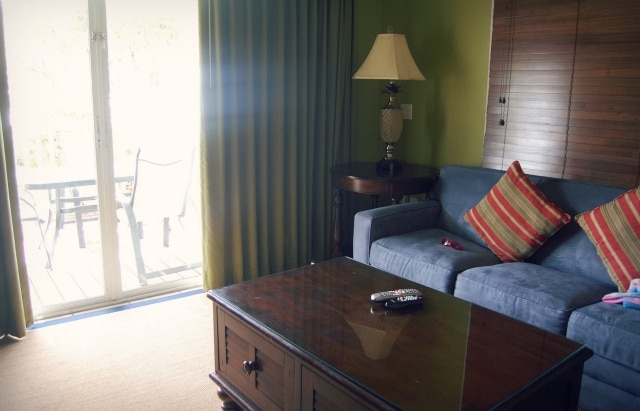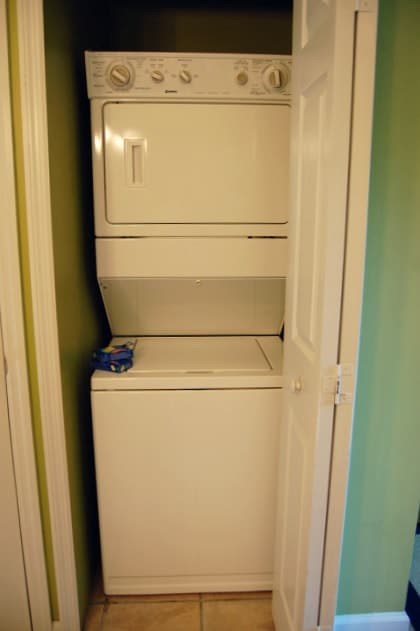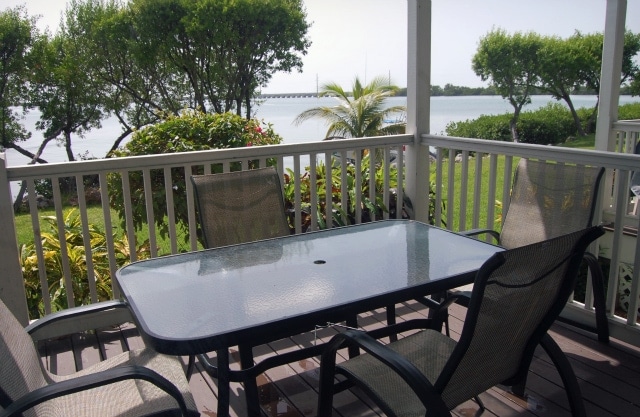 The two bedrooms had their own floor upstairs, each with a private bathroom and balcony.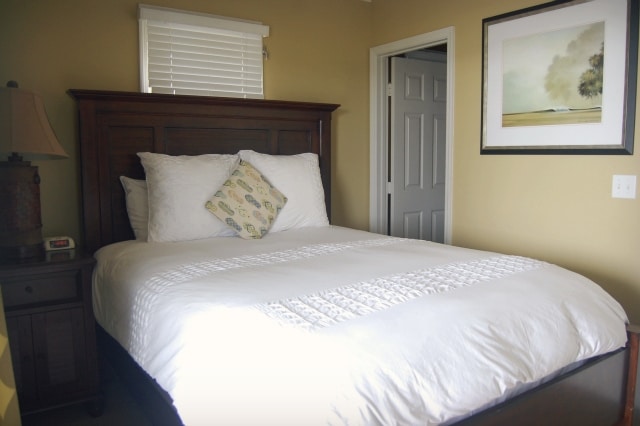 Size-wise, the villa had plenty of space for us. The 2 bedroom, 2 bath villa sleeps up to six, and I can totally see how they would appeal to larger families looking to spend a week in the Keys --  it would be very feasible to book a few villas side-by-side for multiple families traveling together, or even a family reunion. The kitchen was the greatest convenience, especially if you are staying for more than a weekend. The resort technically has everything you need for your stay, but having access to a  kitchen gives you the option of picking up groceries in either Marathon or Islamorada and making some meals yourself. The washer and dryer was another perk. Since most activities are water-based, it was wonderful to be able to wash and dry our bathing suits and swim cover-ups for use the next day.
The only issues I had with the villa, which were really non-issues, were the size of the bathrooms (super tiny!) and the coffee maker didn't come with any coffee -- though, there's a coffee bar off the lobby that sells Starbucks coffee with free morning re-fills 🙂
Hawks Cay Experiences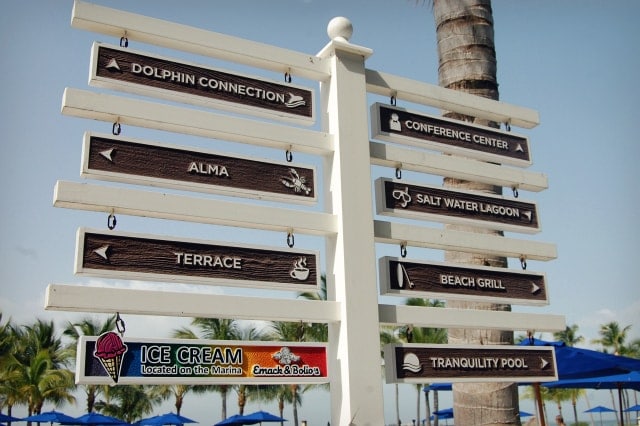 What really makes Hawks Cay fabulous for families is the amount of activities on-site. We stayed 3 days and only ventured off-site twice-- once to grab a bite to eat in Marathon, and then a drive down to Key West for a half-day, which was one of the reasons of our visit, and I think should be mandatory if you're traveling that far south!
Everything else, we did at the resort. The list of water activities is practically endless -- from fishing and snorkeling, to dolphin swims and ... get ready for this ... Jet pack flying! I'm serious -- There's plenty to keep everyone busy. If mom or dad want an afternoon to relax alone (whether it be at the Calm Waters Spa or at the adults-only Tranquility Pool), Hawks Cay offers Camp Hawk at the Indies Club during the day for children ages 5-12, as well as The Cove for teens 13-17. After hours, Kids Night Out & Teen Night Out parties are offered.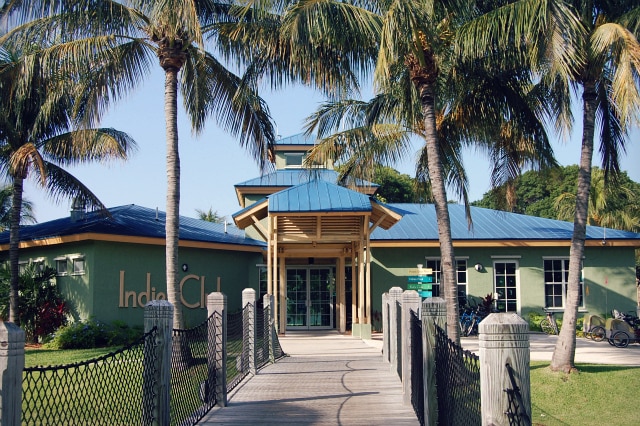 My daughter had her heart set on fishing, so we rented some rods (and purchased a fishing license which I'm not sure we needed?) from Hawks Cay Marina, and fished from one of the nearby bridges. We didn't have much luck with catching fish, but we had a fun afternoon trying.
Two of the other activities we participated in were Dockside Dolphins at Dolphin Connection (Hawks Cay is the only resort in the continental US with an on-site dolphin research facility) and a Sunset Cruise. I will soon be posting more on each of these experiences, but they were both AMAZING!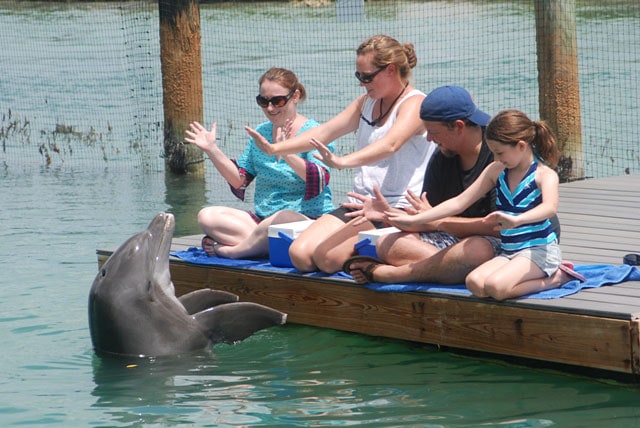 Hawks Cay Dining
We also had a few meals on-site -- the resort has 5 unique restaurants with something for everyone:
Signature restaurant Alma features Nuevo Latino cuisine highlighted by a selection of the world's finest rums and cigars.
The Terrace serves classic breakfast.
Beach Grill serves an assortment of fresh seafood, sandwiches and salads with a stunning oceanfront view.
Tom's Harbor House is classic Keys-style seafood at its finest and freshest. Along with a full menu of fish, shrimp, ahi poke, calamari and steaks, Tom's Harbor House even offers a "Hook & Cook" option preparing guests' fresh catches for them.
Indies Grill is located next to the Indies Club and provides the perfect stop for quick snacks and drinks for the whole family.
Our favorite was the Happy Hour at Tom's Harbor House, which is offered daily from 4-6pm. Besides drink specials, we noshed on wings for $.60 each and jumbo Key West shrimp cocktail for $.80 each -- the shrimp were out of this world! After dinner, Emack & Bolio's Ice Cream is a MUST STOP at the Marina.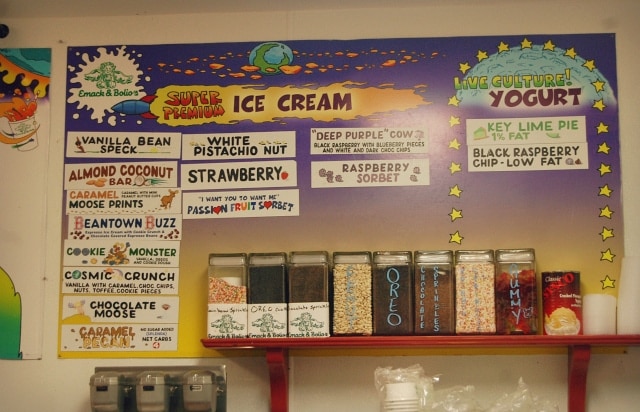 Overall, we had an amazing stay at Hawks Cay. At first, I was a little concerned with the distance from Key West, but that ended up being part of the fun of our trip. The atmosphere of Hawks Cay is very relaxed and family-friendly; while Key West is also relaxed, some parts are more suitable for kids than others (especially at night). It was great to visit Key West for the day and then have a leisurely drive back to the resort.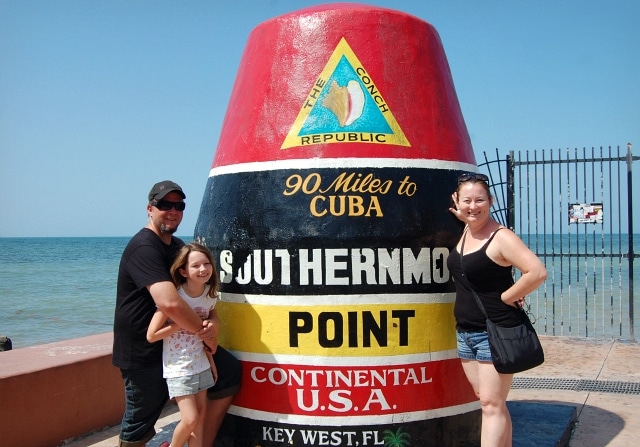 Hawks Cay Resort is one of those vacation destinations that you look forward to coming back to year after year -- I've already questioned why it took my family so long to get down here, and we're already planning a trip back!
Special thanks to Hawks Cay Resort for hosting my family. All opinions are my own.