I came across the most amazing news this morning— EVA Air has introduced its popular Hello Kitty jets to US travelers.
The first flight, from Taipei, Taiwan to Los Angeles, took place earlier this week on the new Boeing 777-300ER Hello Kitty "Hand-in-Hand" jet.
This aircraft will be used on three of EVA's 17 regular weekly flights from Los Angeles International Airport (LAX) to Taoyuan International Airport (TPE).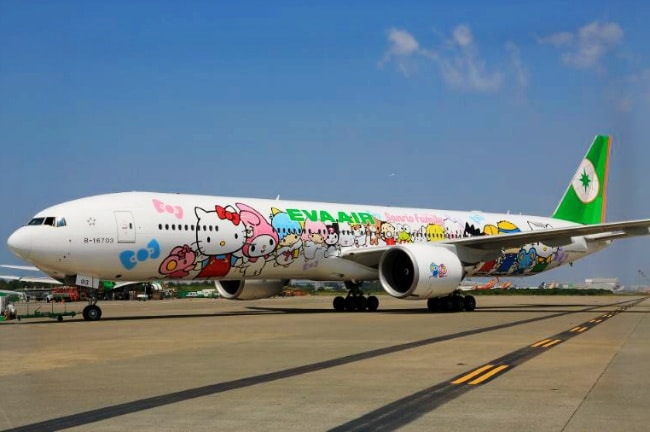 The Hello Kitty jet experience begins at airport check-in with Hello Kitty boarding passes and baggage stickers.
Onboard, flight attendants wear pink aprons with Hello Kitty designs and passengers use more than 100 in-flight service items including headrest covers, pillows, tissue, hand cream, liquid hand soap, napkins, paper cups, utensils, snacks and meals.
EVA Air and Sanrio have developed new in-flight service item designs for the Hello Kitty Hand-in-Hand jet, including a selection of limited-edition Hello Kitty duty-free products that fans can buy in-flight.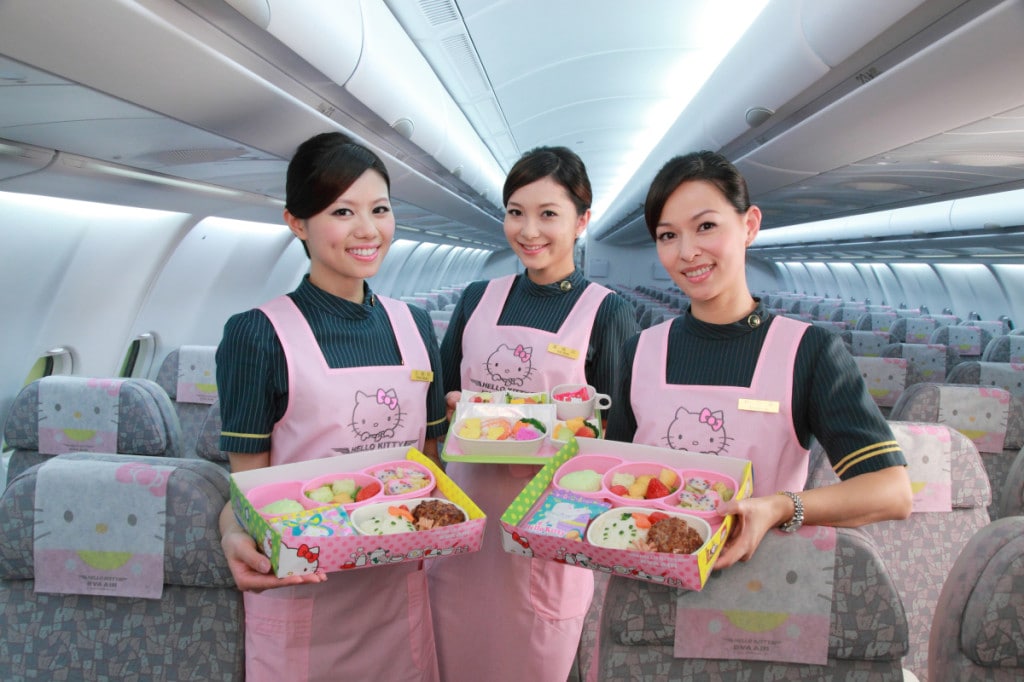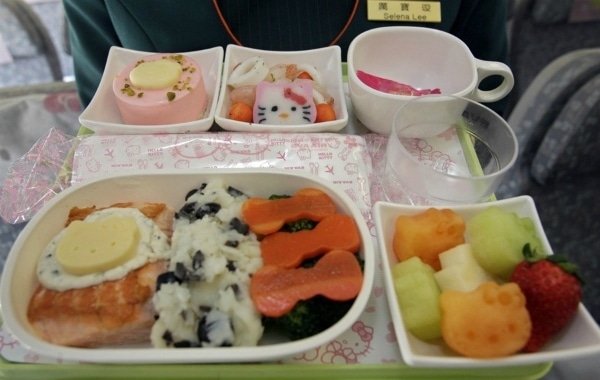 Getting on this Hello Kitty plane is more than a want ... it's a NEED! I've been a lifelong Hello Kitty fan, and I can already see my daughter and I boarding this fabulous jet to Taipei, Taiwan for the ultimate Hello Kitty getaway, complete with a stop at Hello Kitty Sweets! Visit EVA's Hello Kitty website for more details or to book a flight.
A few more photos from Luke Lai via Flickr:
Do you want to fly the new Hello Kitty jet?