Jamaica was named Land of Wood and Water by its original indigenous inhabitants and it's not hard to appreciate why after one visit to the island.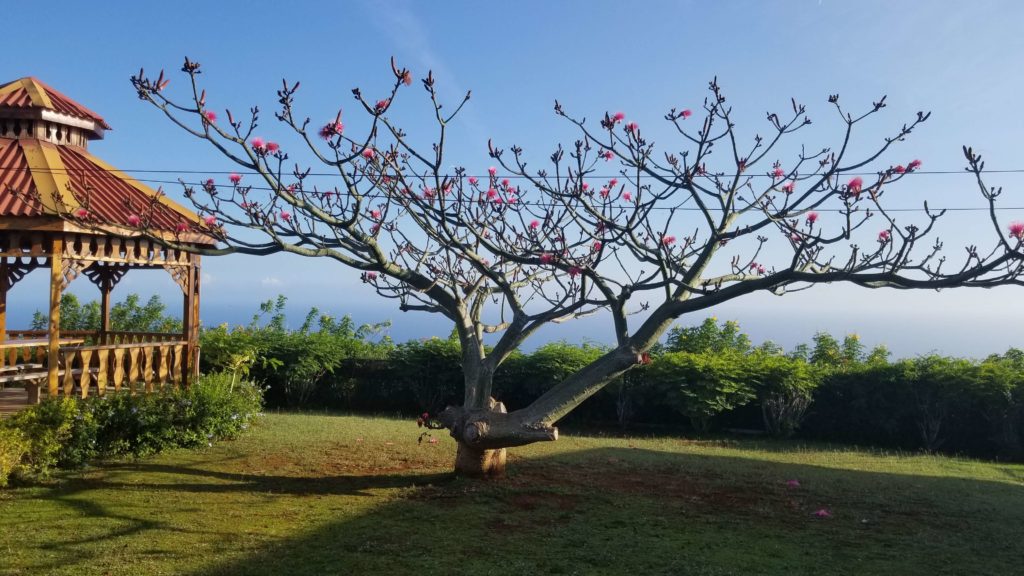 Jamaica has a very diverse landscape - rugged mountains, over one hundred rivers, and rich limestone rock deposits through which the rivers have carved many natural picturesque cascades over time.
In addition to exploring the natural environment, there's a vibrant culture that's waiting to be experienced through its food, rum, music, and festivals.
To make the most of your visit to Jamaica, it's best to sightsee with someone who knows his way around the island and can chauffeur you to non-touristy attractions that only locals know of. And don't forget you are on vacation so leave the stress of driving to someone else.
Here are five destinations for the perfect Jamaican chauffeur-driven holiday:
Appleton Estate is Jamaica's oldest sugar plantation and distillery, set in the delightfully lush and fertile Nassau Valley.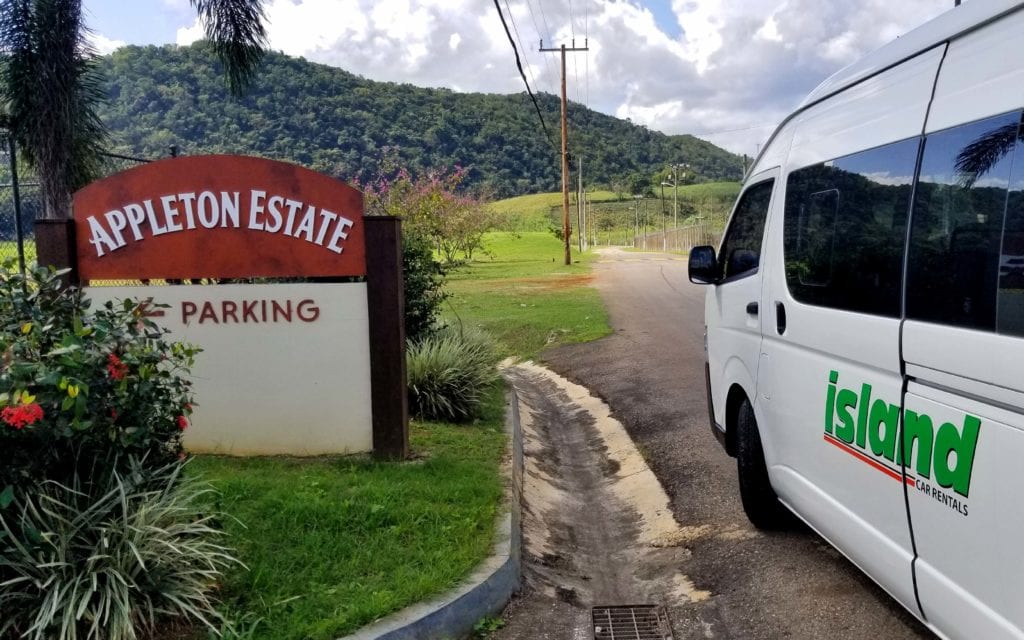 The Joy Spence Appleton Rum Estate Experience is an elegant two-hour tour, showcasing what it takes to make one of the world's finest rums. You'll get to see, taste, smell and savor every stage of the production process from sugarcane to glass.
With an all-you-can-drink rum punch, complimentary Stormy Valley rum cocktail plus other samples along the way, you'll be glad someone else is doing the driving once you are done with the tour. Go on, indulge.
Location: Siloah, St. Elizabeth Parish
Estimate: 2 ½ hours to spend at the destination
YS Falls is a lovely river and seven-tiered waterfall cascading through a stunning rainforest of towering trees, ferns, bromeliads and tropical flowers. A 10-minute tractor and jitney ride takes you from the entrance to a farm which rears thoroughbred horses and Jamaican Red Poll cattle - the main attraction.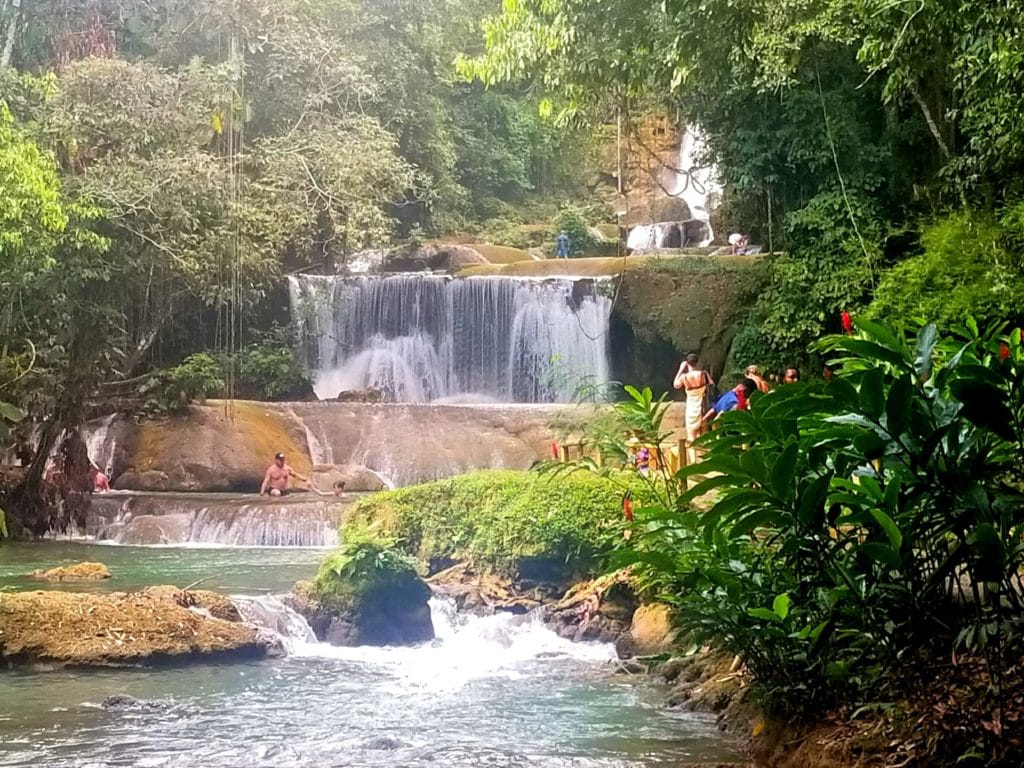 The relaxed rural atmosphere is perfect for a relaxed family day out. Complimenting the natural beauty of the river and falls are several child-friendly natural pools, a canopy zip line tour, rope swings and staircase alongside the river so you can admire its beauty from the sidelines if you wish.
Location: Near Middle Quarters, St. Elizabeth Parish
Estimate: 3-4 hours to spend at the destination
Located 520 meters above sea level is Lovers Leap which offers a 180° panoramic view of the Caribbean Sea and Jamaican Santa Cruz mountains.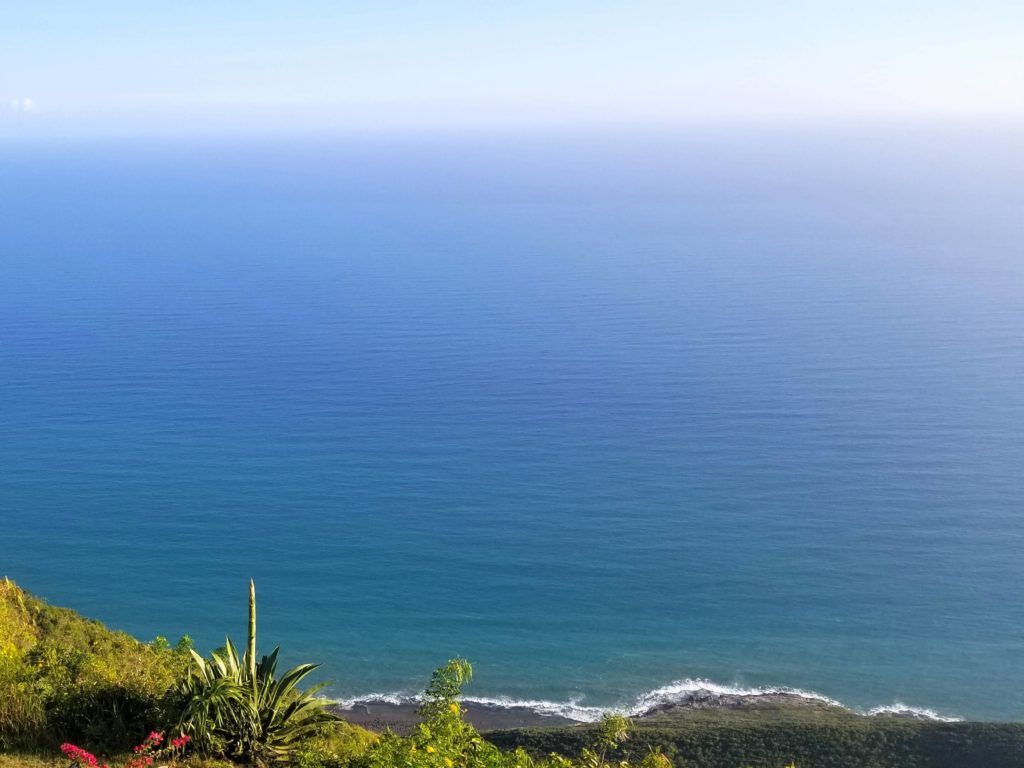 It is said that two star-crossed lovers chose to run away together and jump from the cliff there rather than be parted by a jealous plantation owner who wanted the female slave for himself, hence the name Lovers Leap.
That aside, Lovers Leap is home to the highest lighthouse in the Western Hemisphere, lovingly tended gardens and a lively bar and restaurant serving Jamaican dishes. There's live music on Sundays and the glorious sunset at Lovers Leap is not one you'll soon forget.
Location: Yardley Chase, St. Elizabeth
Estimate: 1 ½ hour to spend at the destination
In the easternmost end of the island lies another beautiful cascade known as Reach Falls. This attraction offers a blend of relaxation and adventure, centered on the main waterfall cascading into an emerald pool.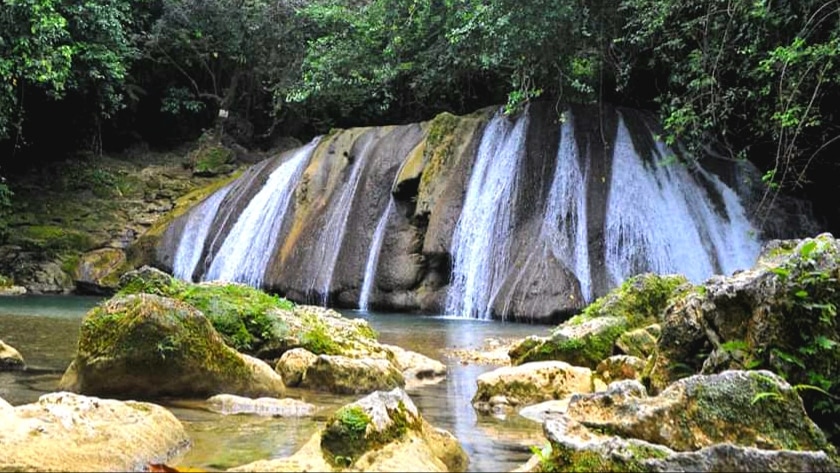 You can hike upstream, admire the 23 species of ferns that grow here and keep an eye out for a variety of endemic birds which call its surrounding green canopy home.
If the scenery looks familiar, it is because it has been featured in Hollywood films such as Tom Cruise's Cocktail and the remake of Lord of the Flies!
Don't miss out on splashing about in the natural heart-shaped jacuzzi and jumping in to explore the naturally-occurring underwater cave, recently nicknamed the 'Rabbit Hole' in a viral video on The Insider.
Location: Manchioneal, Portland parish
Estimate: 3 hours to spend at the destination
Also on the east coast, lies one of Jamaica's most beautiful beaches, Frenchman's Cove. The beach gets its name from a fiery battle between the British and French near the Cove centuries ago after which the defeated French soldiers sought refuge there. There's a river meandering through the property to greet the sea and its water is the perfect shade of aquamarine.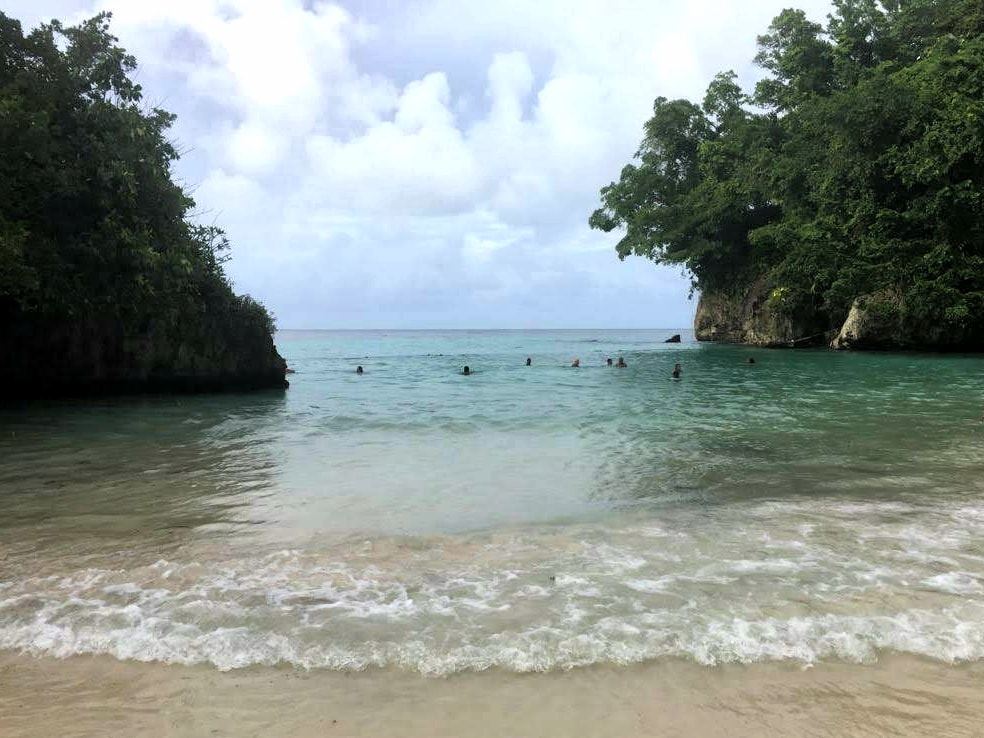 Once a location for a resort for the very rich, today you'll enjoy the mixture of warm salty waves and cool river current amidst coconut trees and jungle-like foliage. What this tiny beach lacks in size it more than makes up in its idyllic charm and romantic location.
Location: Port Antonio, Portland Parish
Estimate: 3 hours to spend at the destination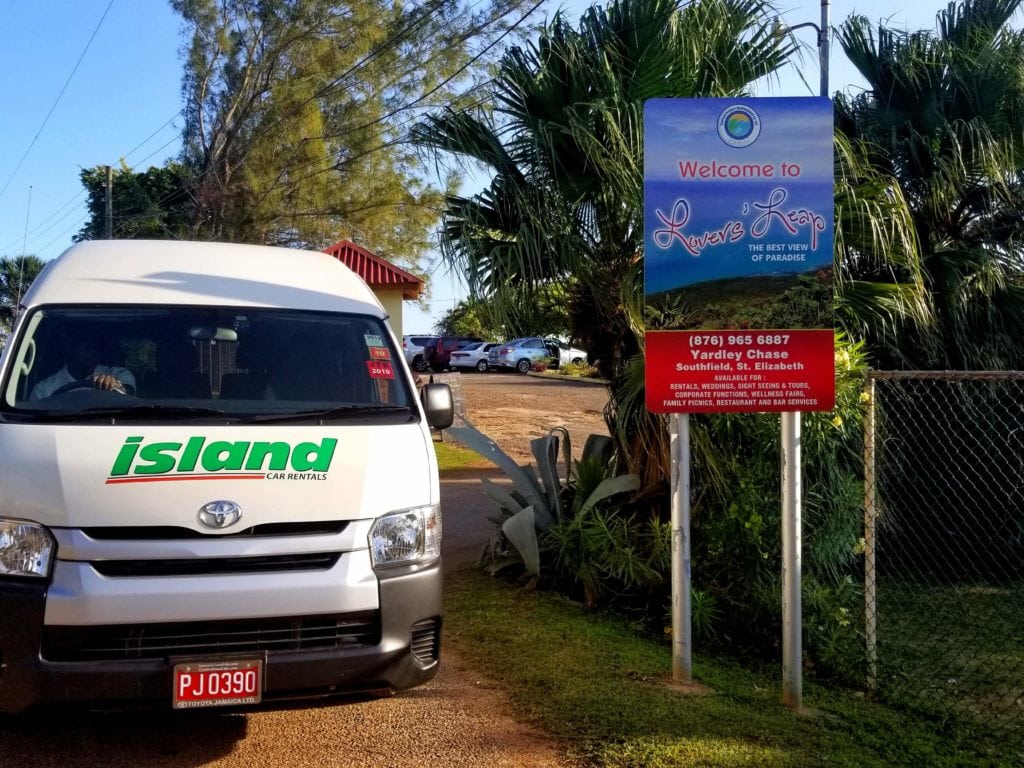 Discovering Jamaica beyond the resorts has never been easier. Island Car Rentals Ltd. is a local-owned car rental company with Jamaica's largest fleet of 1,500 vehicles. In response to the demand from persons who would rather have someone else do the driving, Island has developed a range of services to satisfy individual and groups in the leisure and corporate markets, not limited to private transfers, executive chauffeur services, and day trips islandwide.
Tours can be arranged for any number of persons– even solo travelers. These services are built around a team of professional drivers, all of whom are consistently trained and certified to ensure a superior standard of service. Clients who choose to let Island do the driving instead can rest assured that they will be taken to and from their destinations in safety, comfort and on time, making Island more than just a car rental company.
• Reservations Center
Mon. – Fri. 8:30 am – 5:00 pm (EST)
Closed on Public Holidays
17 Antigua Avenue, Kingston 10
(876) 929-5875
(416) 628-8885
(954) 573-9838
1 866 978 5335 (Toll-Free USA)
Email: [email protected]; Website: www.islandcarrentals.com
• City Office
Mon. – Fri. 8:30 am – 5:00 pm (EST)
Closed on Public Holidays

Sat. & Sun. 8:30 am – 3:00 pm (EST)
17 Antigua Avenue, Kingston 10
(876) 929-5875
(876) 926-8012
• Norman Manley Int'l Airport
5:00 am – 10:00 pm (EST)
Daily Including Public Holidays
Kingston (In Airport terminal)
(954) 573-9836
(876) 924-8075
(876) 924-8389
• Donald Sangster Int'l Airport
8:30 am – 10:00 pm (EST)
Daily Including Public Holidays
Montego Bay (In Airport terminal)
(954) 573-9837
(876) 952-7225
(876) 952-5771