This London Broil recipe is easy and flavorful -- plus, almost all the ingredients for the marinade can be found in your pantry. I participated in an Influencer Activation Program on behalf of Mom Central Consulting for Beef Checkoff. I received products to facilitate this review and a promotional item to thank me for participating.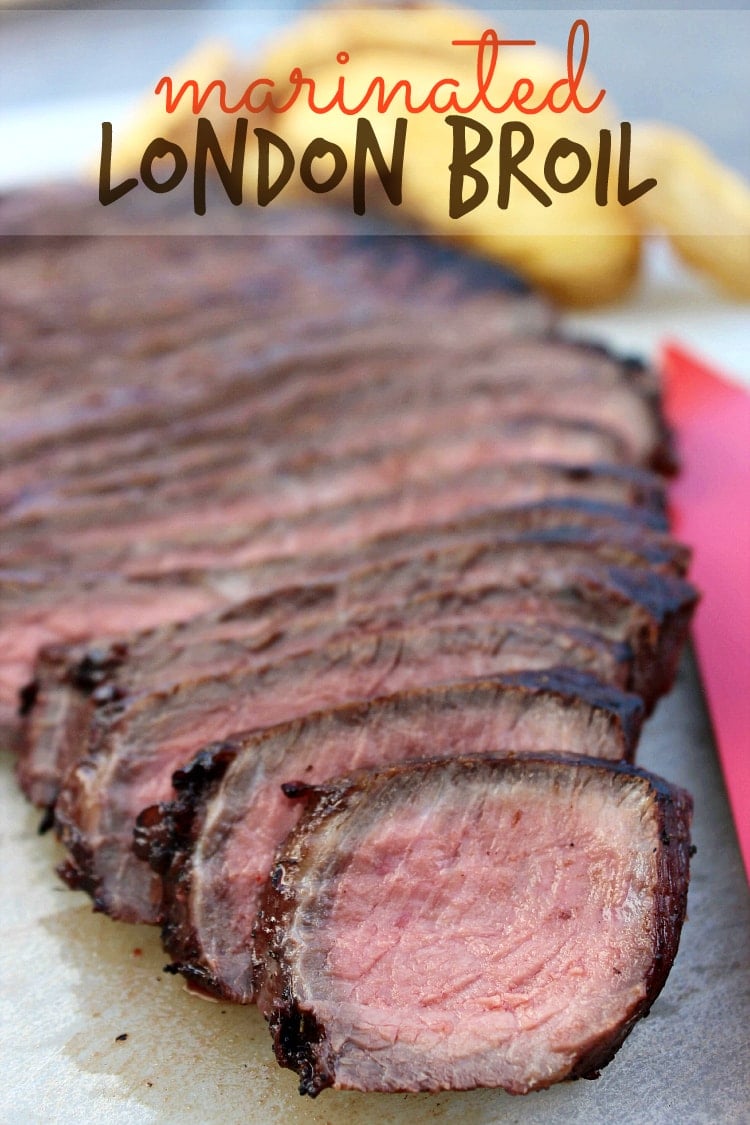 London Broil Recipe
Do you remember those beef commercials from the nineties and early 2000's? Beef. It's What's For Dinner. Well, guess what? That campaign is still running strong, and lean beef is still one of the most nutritious proteins, providing 51 percent of the recommended daily value, with 10 essential nutrients, in less than 180 calories (per 3oz serving).
My family loves beef— we have it for dinner at least once or twice per week. In fact, if you asked any one of us what our favorite food is, you'll more than likely get a variation of a different cut of beef (My favorite is Prime Rib or Ribeye steak, and my husband enjoys a juicy New York strip).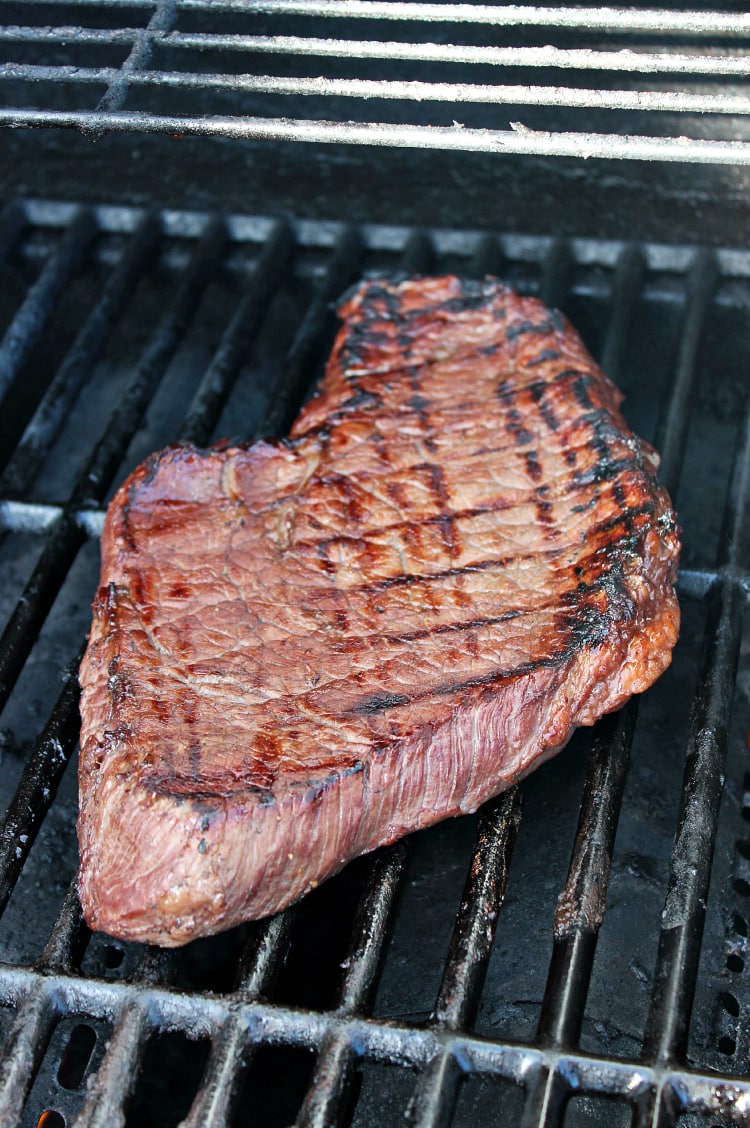 One of our favorite ways to cook beef is on the grill. There's nothing quite like that smoky flavor added to a nice, seasoned cut of meat. In the summer months, we marinate and grill large cuts, like London Broil, to use for several meals throughout the week. One night we might have a couple ounces of beef with fresh veggies, and then the next day for lunch use some of the beef slices for a salad topping, and then finally use the remainder for lettuce wrap tacos or in a stir fry. Beef is just so versatile! 
Here's one of my go-to marinades for London Broil. It may seem like a lot of ingredients, but almost everything is a pantry staple, so you probably have the makings of this marinade already on hand. Then, all you need is the BEEF! (approximately 2lbs for this recipe).
Marinated London Broil Recipe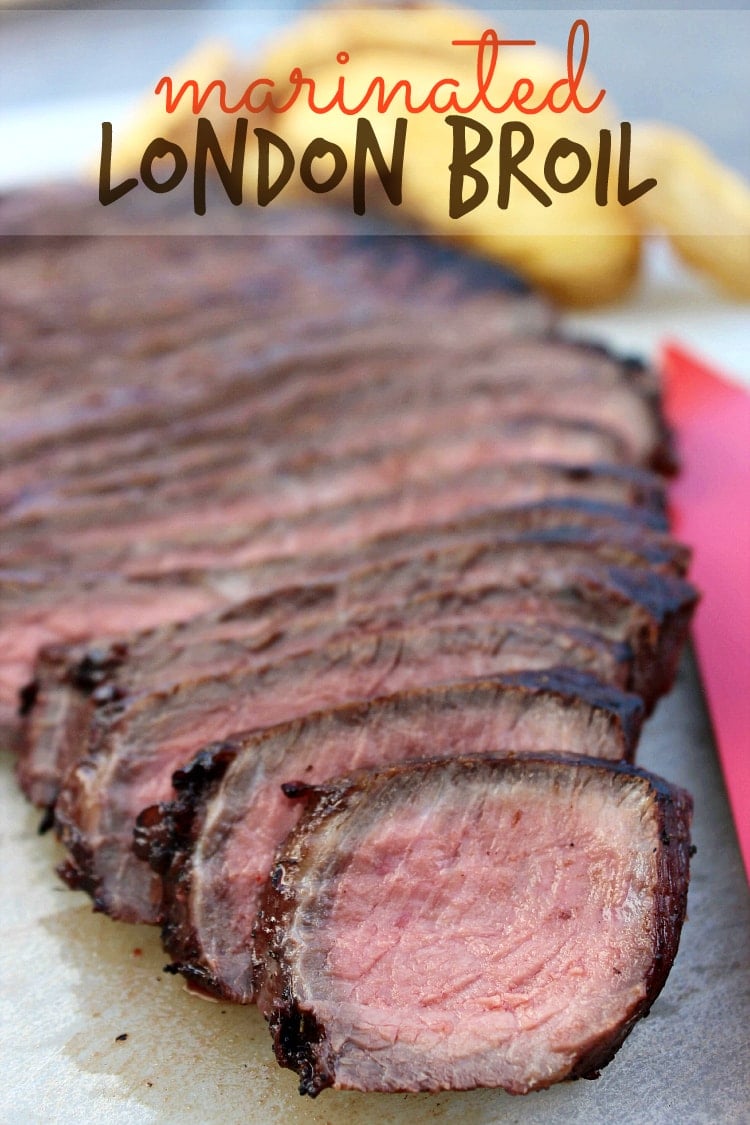 Marinated London Broil Recipe
Ingredients
2

lb

London Broil

1

tablespoon

minced garlic

½

teaspoon

salt

½

teaspoon

pepper

½

cup

dry red wine

¼

cup

soy sauce

2

lb

London Broil

1

tablespoon

honey

1

tablespoon

olive oil

½

tablespoon

Worcestershire sauce

½

tablespoon

lemon juice

½

tablespoon

onion powder

½

teaspoon

basil

½

teaspoon

thyme

½

teaspoon

crushed red pepper
Instructions
Combine all ingredients in a blender and pulse to mix well. Transfer to gallon sized zippered bag and place London Broil inside. Place in refrigerator and allow to marinate for at least 4 hours.

Heat grill, and either line with grilling foil, or dab a paper towel in oil and wipe down grill grates to avoid sticking.

Cook on grill at medium-high heat until you get a good char on the outside of the meat, keeping the center to medium-rare.

Check internal temperature for 145 degrees.

Remove the London Broil from the grill and place on cutting board to rest for 10 minutes. Do not touch the meat! Once the juices have distributed, cut meat into desired slices against the grain.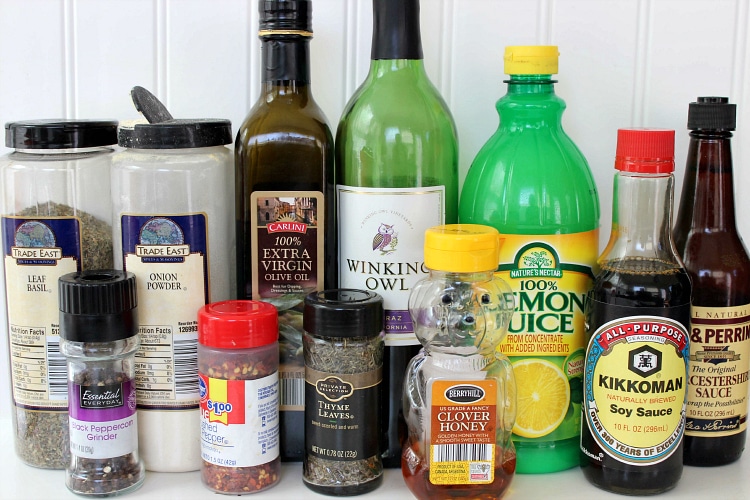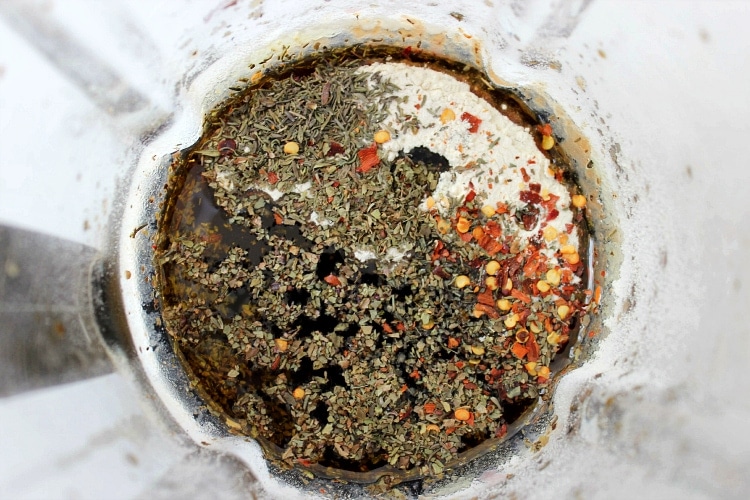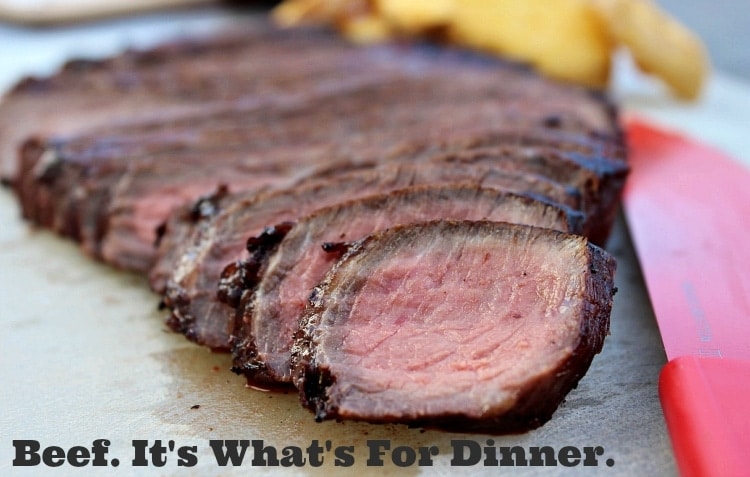 For more great recipes, cooking ideas and nutrition info for beef, be sure to check out BeefItsWhatsForDinner.com.
What's your favorite beef recipe?