I don't know if there's a hotel anywhere in the world quite like Mashpi Lodge. The luxury eco-lodge in the cloud forest of Ecuador is a nature lover's dream.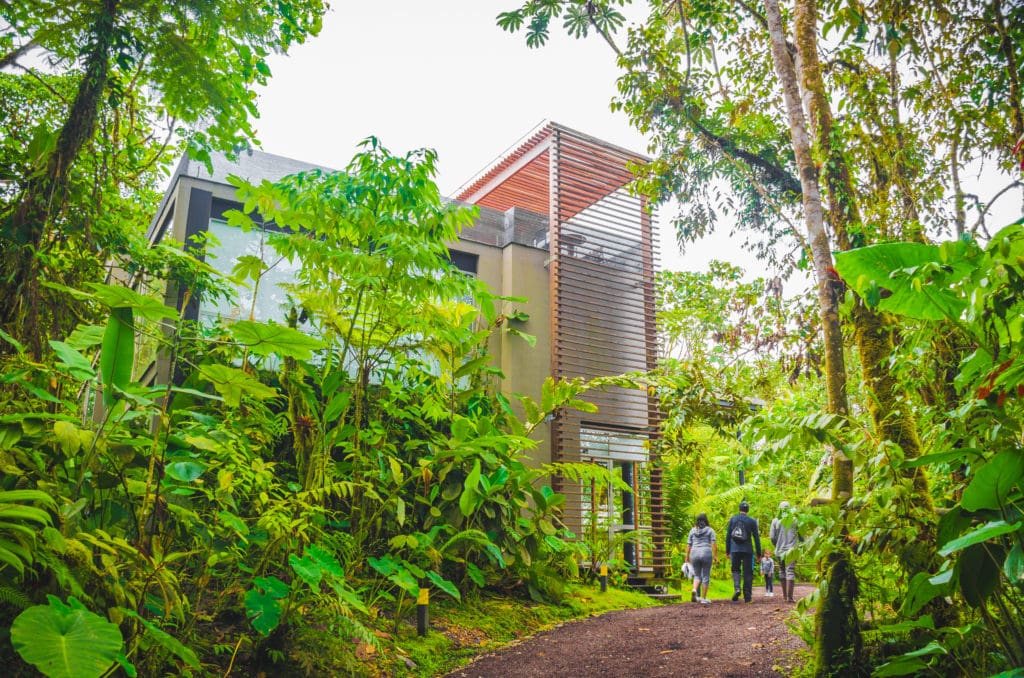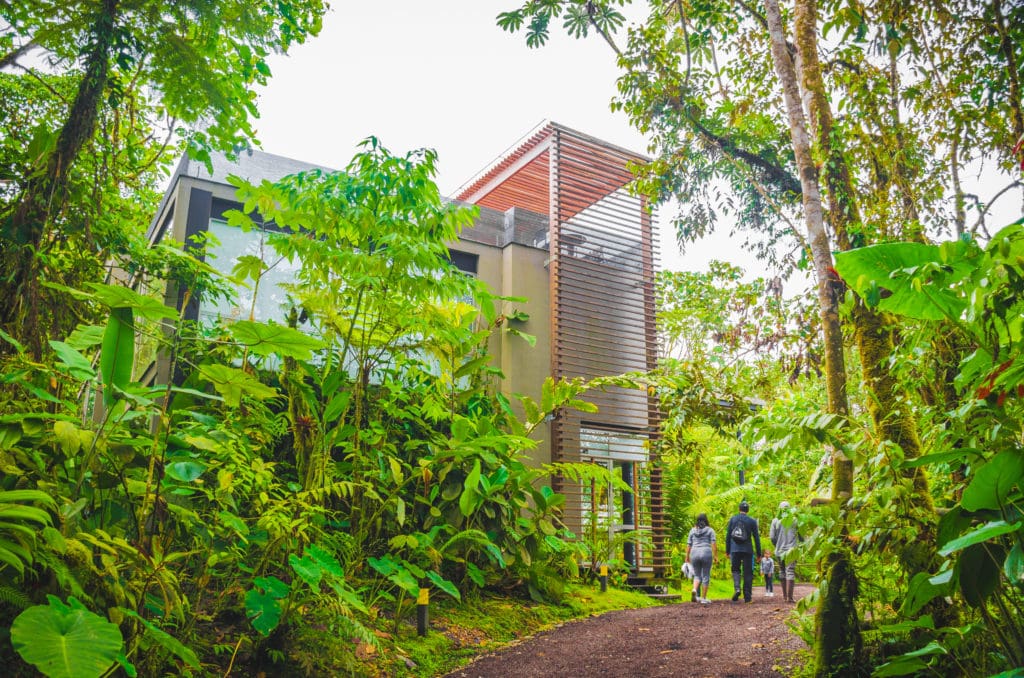 I'm still pinching myself, months later, because of how fortunate I was to be able to stay at one of the most extraordinary hotels in the world for 3 days and 2 nights on my first trip to Ecuador with Metropolitan Touring.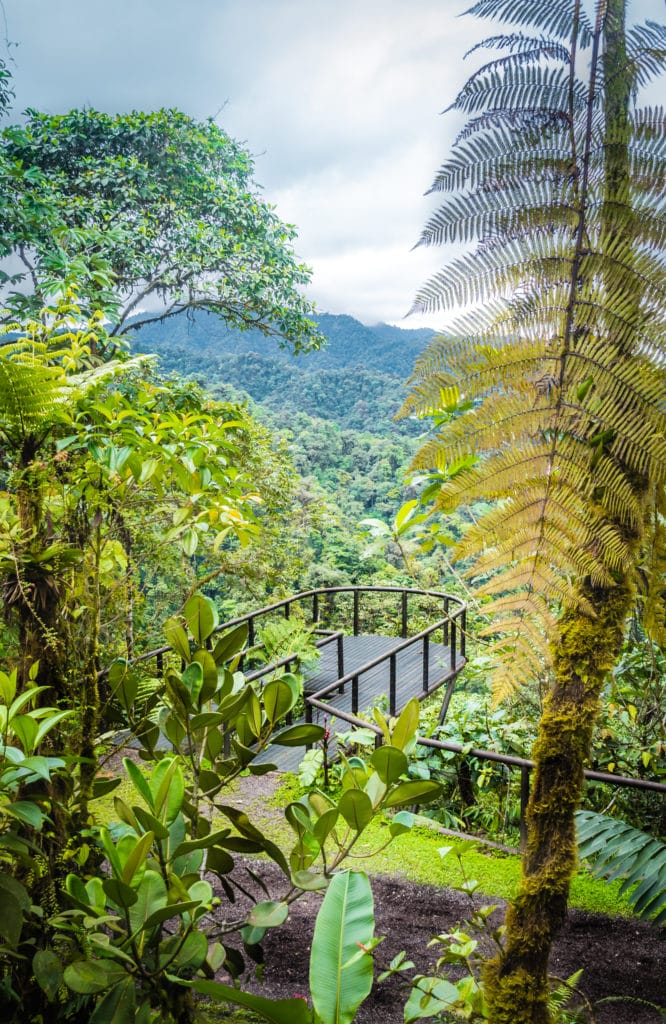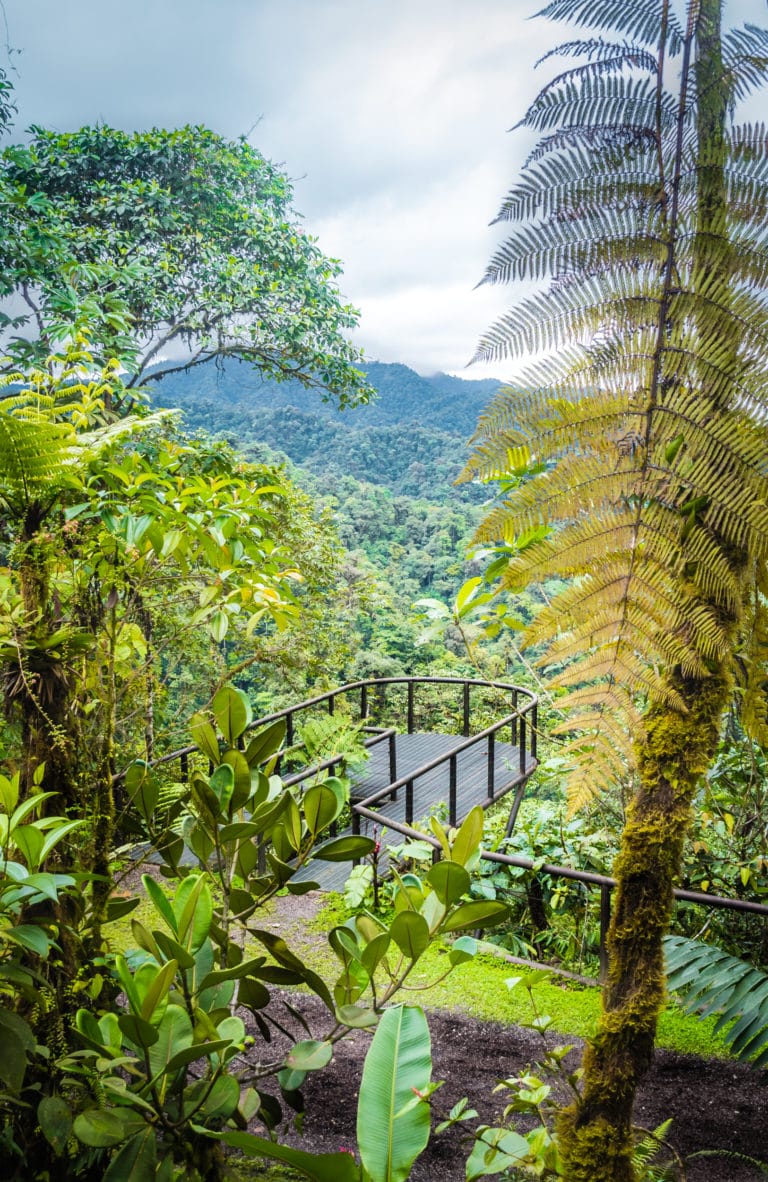 Mashpi Lodge is so exceptional that is was featured on the BBC series, Amazing Hotels: Life Beyond the Lobby (episode #2 on Netflix) and more prestigiously, is one of the National Geographic Unique Lodges of the World.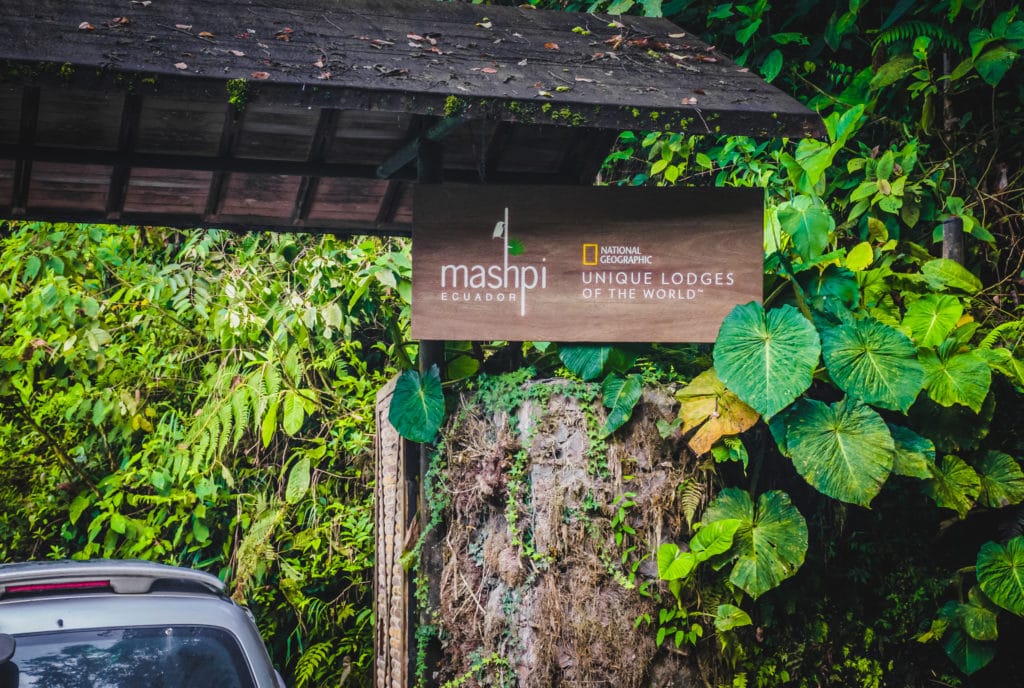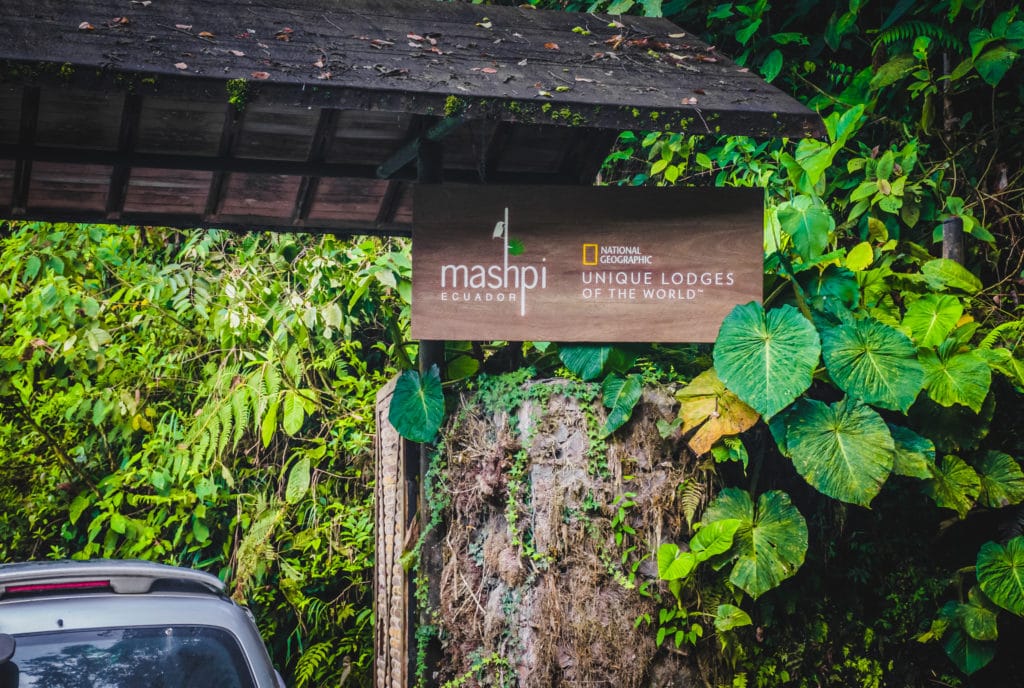 Getting to Mashi Lodge from Quito
The first thing you must know: the trek to get to Mashpi Lodge is no picnic. From Quito, it's a 4-hour drive, with multiple stops (including a brief detour to the equator line!), that starts on a typical highway and ends with a good hour-and-a-half-of winding and remote bumpy unpaved roads. When you finally reach the entrance of Mashpi-- which quite frankly reminded me of Jurassic Park-- there's still another 20 minutes to go.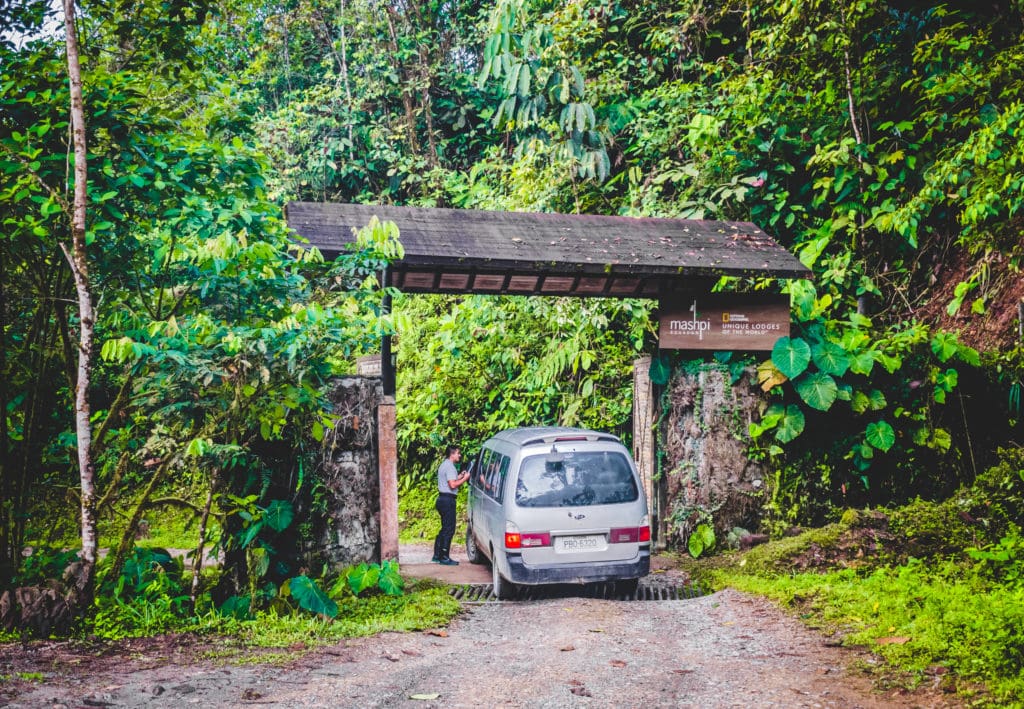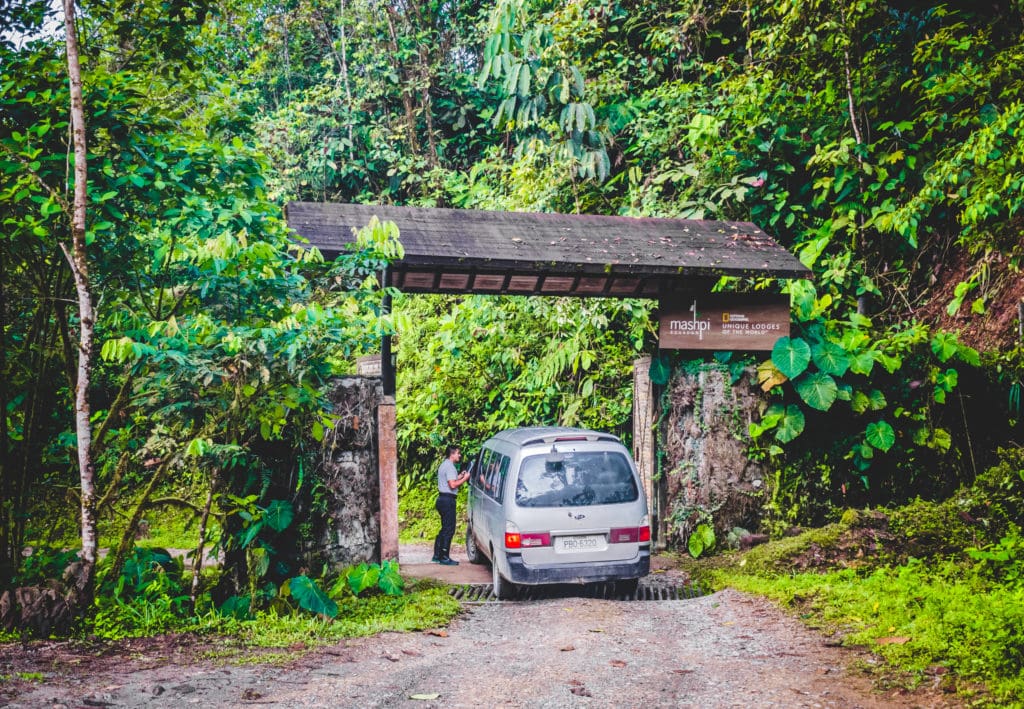 I seriously questioned at one point if the eco-reserve was going to live up to the hype...the ride to Mashpi Lodge is certainly an adventure of its own -- so be prepared!
My situation took a complete 180 when I entered the lodge with my travel companions. From the outside, Mashpi Lodge is quite unassuming. Once inside we were greeted with open arms, cool towels and a refreshing lemongrass beverage. But the showstopper, which made up for every second of the journey to Mashpi Lodge, was that first view of the cloud forest from the dining room.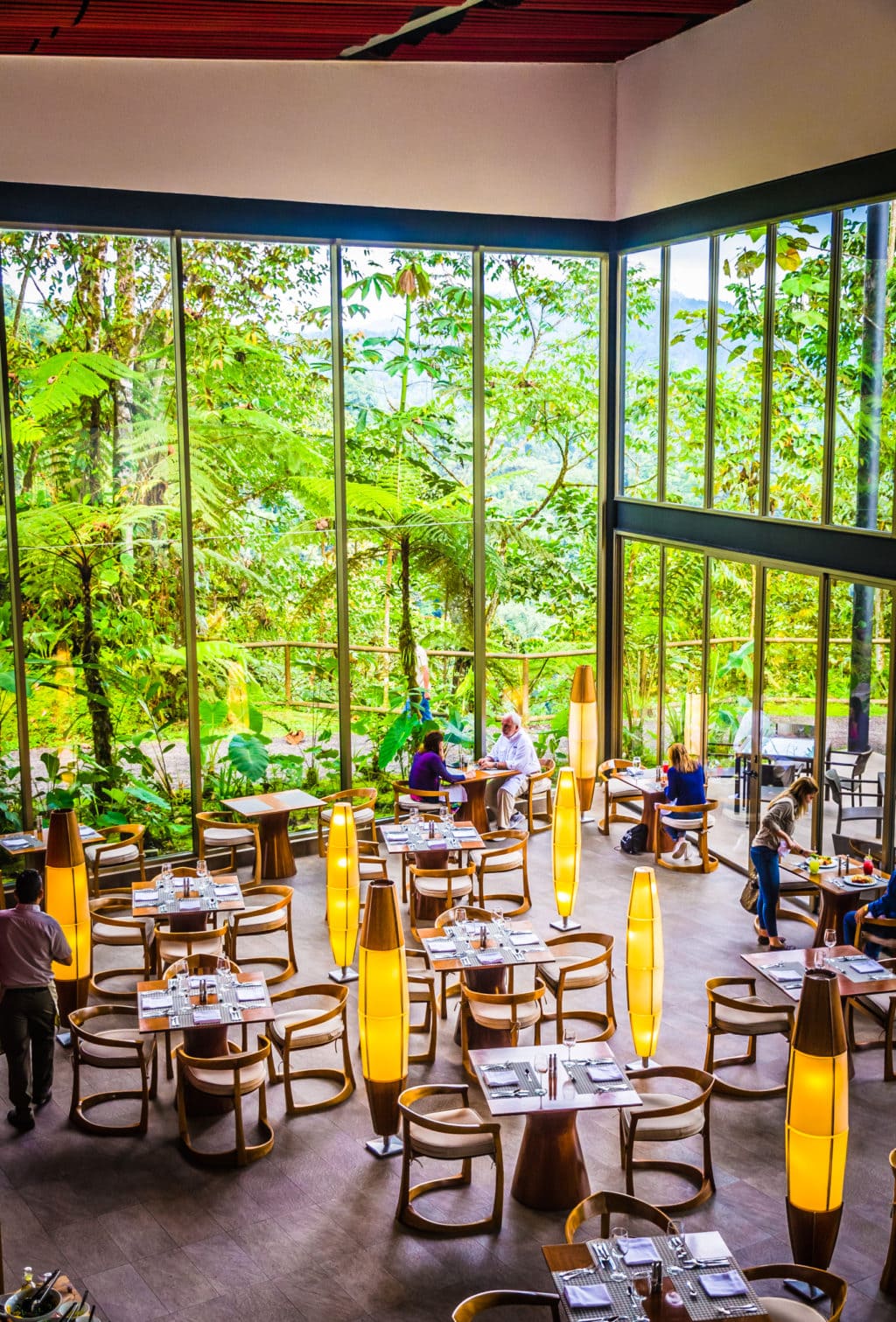 I'm sure you've seen this photo when you search for "Mashpi Lodge," but seeing it in person really brings the "WOW" factor. That was the moment when it hit me that Mashpi Lodge is unlike any destination hotel that I've been to before.

Mashpi Lodge - Luxury in the Cloud Forest
Mashpi Lodge has just 23 rooms and suites, each with stunning floor-to-ceiling windows looking out to the surrounding cloud forest. You are completely immersed in nature as the rooms have no TVs (believe me, you won't miss it for a second!) and the decor is minimalist, modern and luxurious. The sounds of wildlife, from chirping birds to croaking frogs, permeate the room.
The design of Mashpi Lodge was precisely executed to suck you into the magic of cloud forest.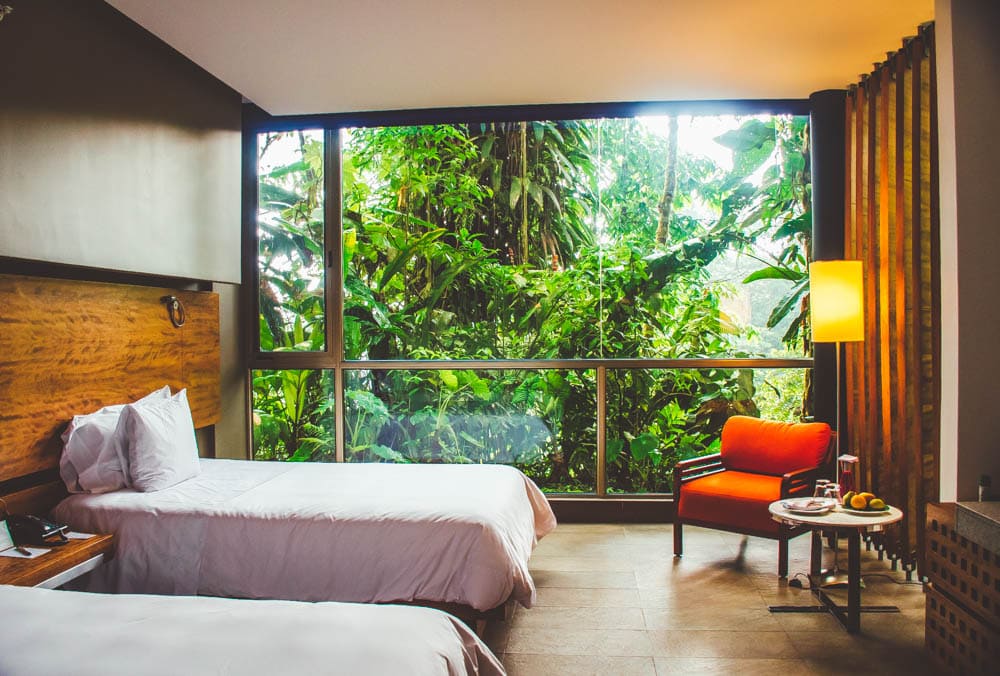 Mashpi Lodge Life Center
As lovely as Mashi Lodge is, the highlight is everything that surrounds it. With that being said, excursion leaders take no time getting you in a group and out with nature.
Within 90 minutes of arrival, I ate lunch, attended a briefing, got dressed in my Mashi supplied gear, which included a thick poncho and heavy-duty mud boots (that I later learned to LOVE!), and met with my group for our first outing to the Life Center.
I felt an adrenaline rush that I hadn't experienced in a long time.
And then it started to rain. But not just a sprinkle-- a monsoon.
My grand vision of hiking effortlessly through the forest turned into me trekking through mud and rain at a snail's pace. I'm pretty sure I blamed my stride on my short legs, but the truth is I'm a novice hiker.
But guess what? I kept going. Because that's what you do when you're in the cloud forest of Ecuador! Even though I was the last to arrive in my group, I made it to our first excursion without turning back.
What was presented to me at the Life Center overlook was nothing short of extraordinary. My first outdoor panoramic view of the majestic cloud forest and its wildlife was everything I imagined and more. I don't even know how to describe the peacefulness and the sense of calm that exudes from this place.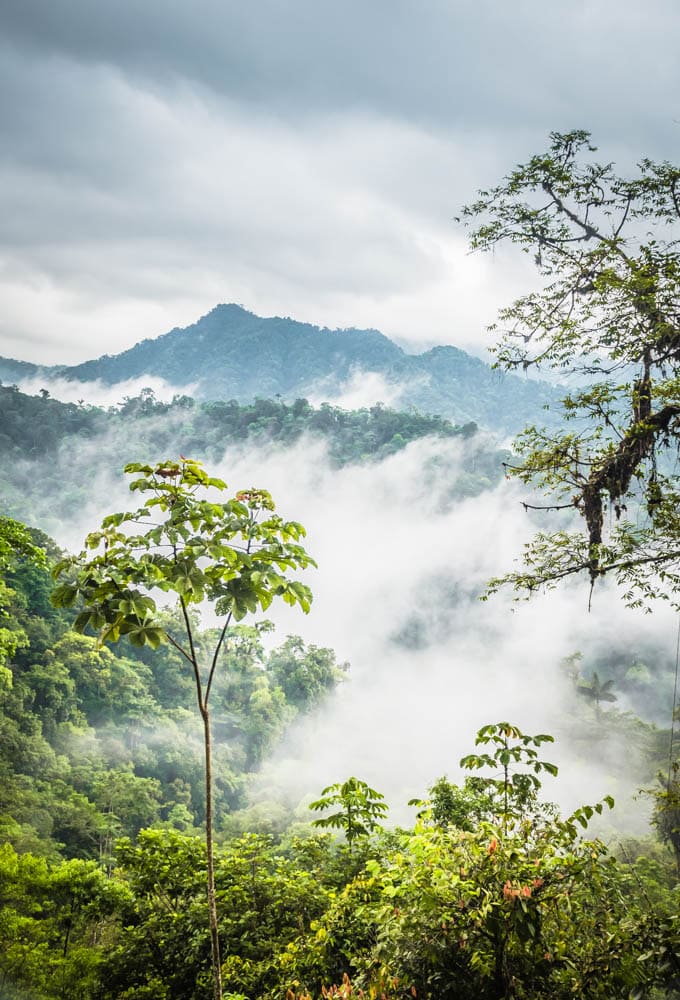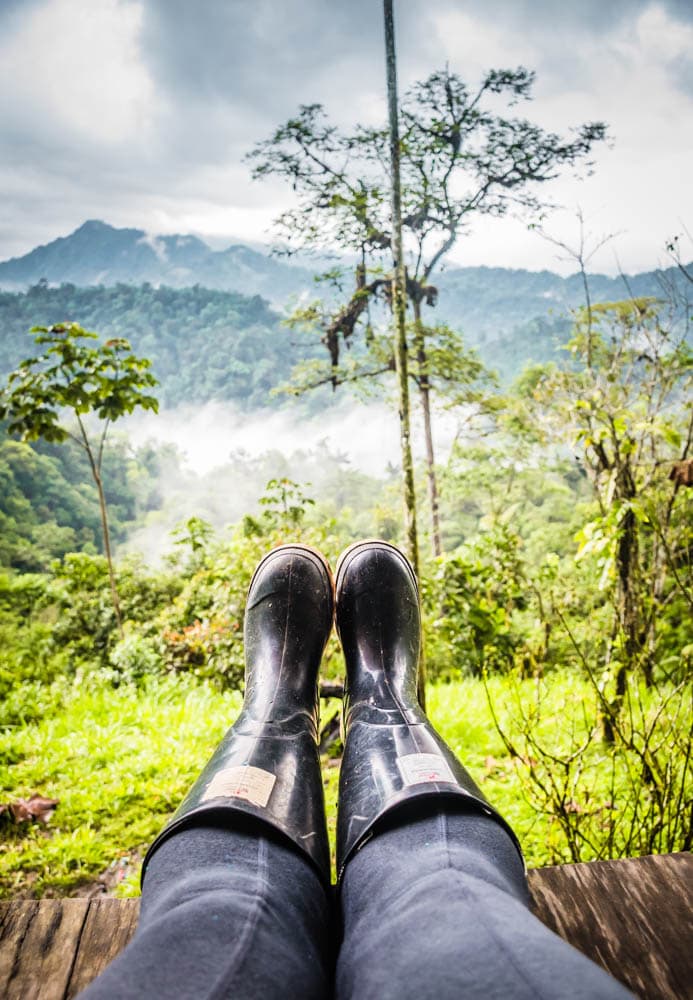 The crazy part was as soon as I arrived at the Life Center the rain stopped— and the wildlife came out to visit!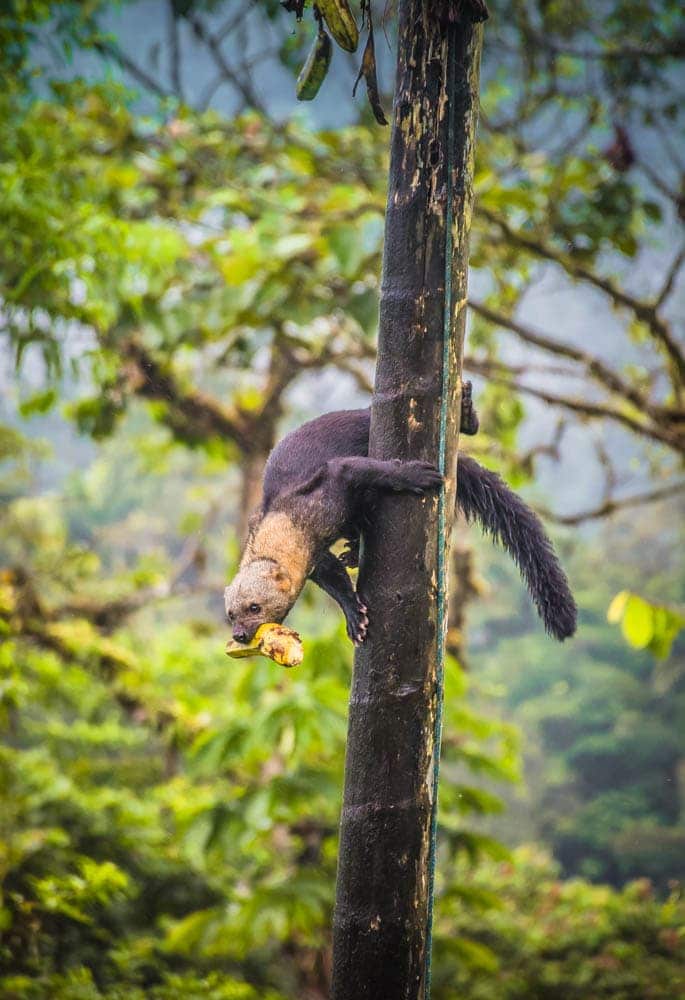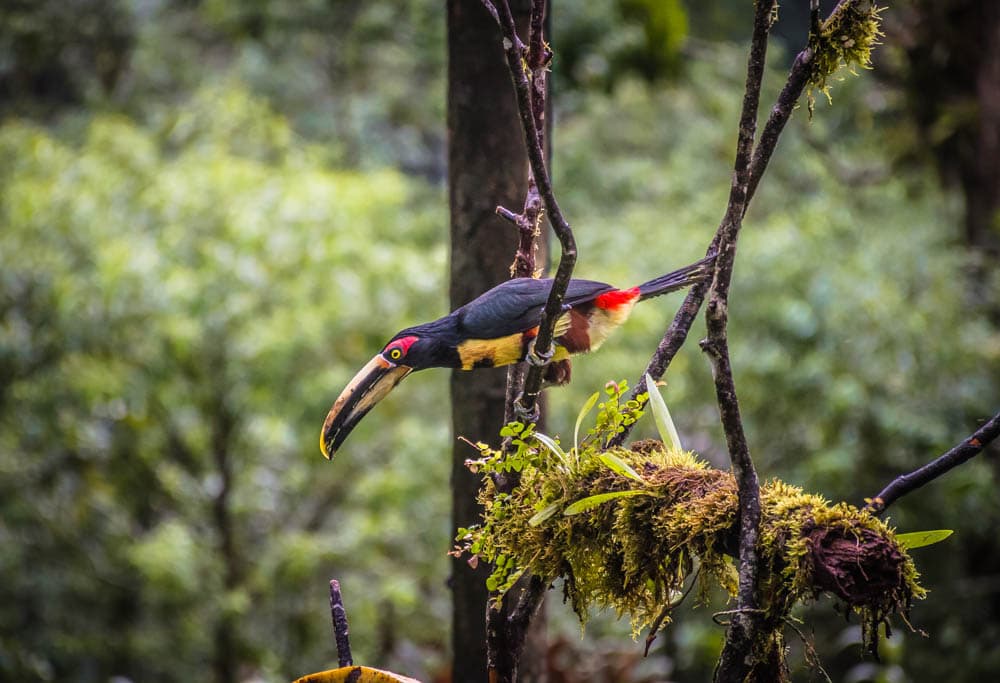 Our evening ended with an exploration of the butterflies of Mashpi (about 300 species of moths and butterflies have been identified to date in the reserve), and some well-deserved wine, cheese and desserts.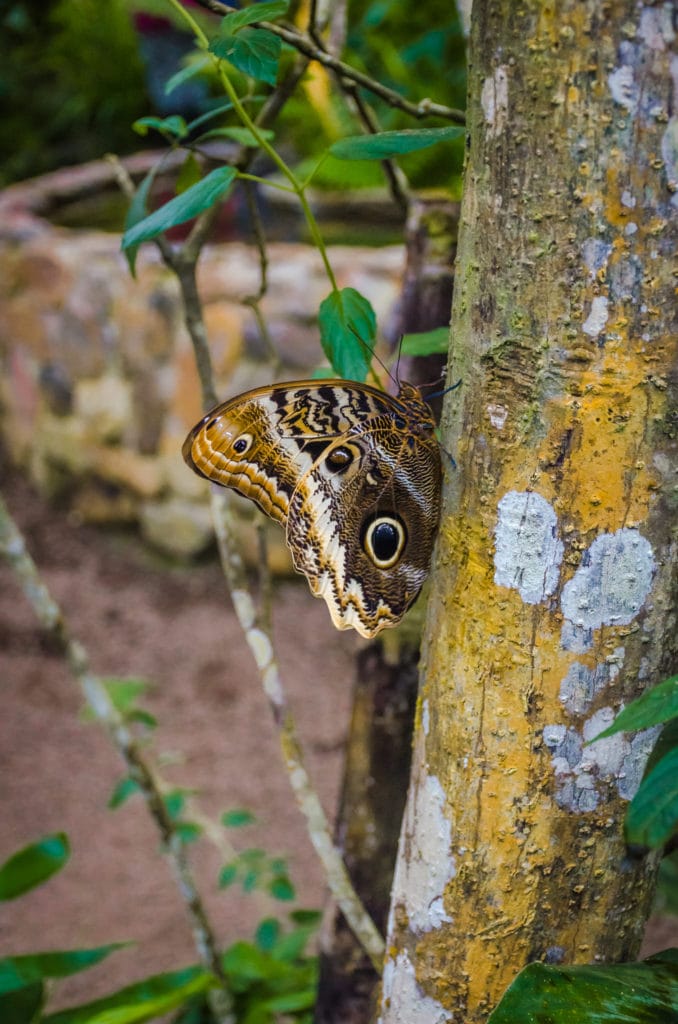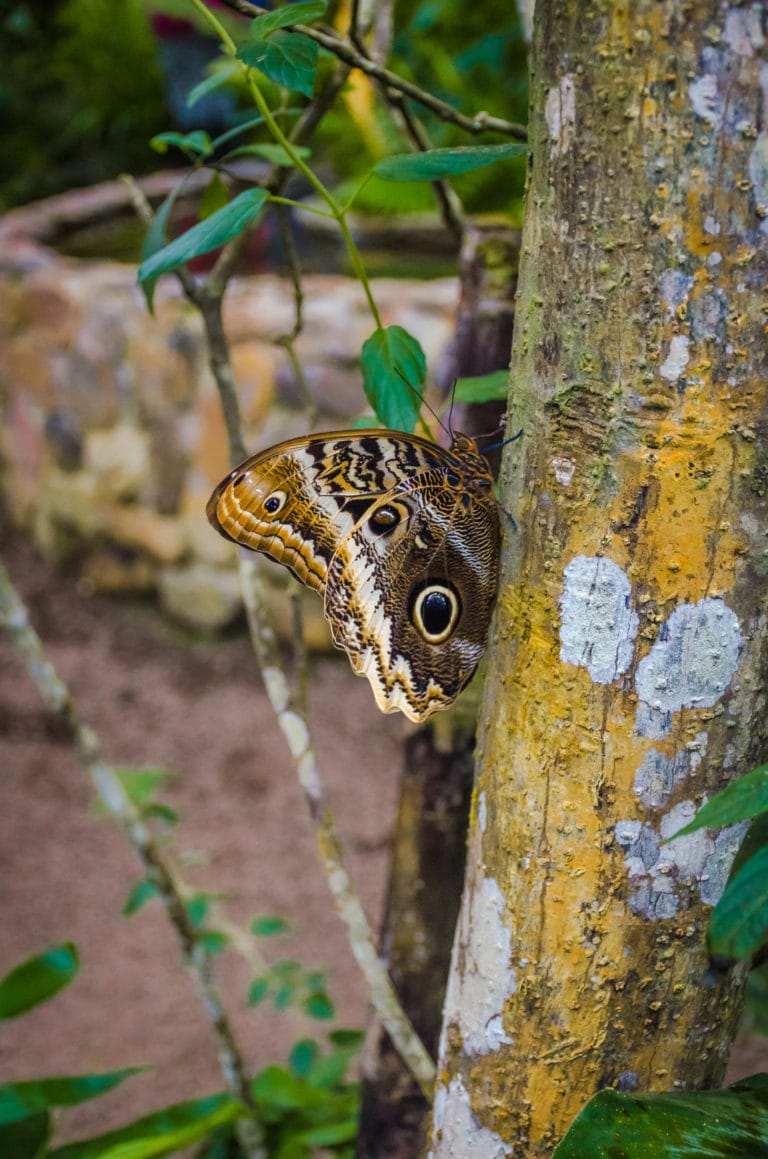 We toasted to an adventurous first day!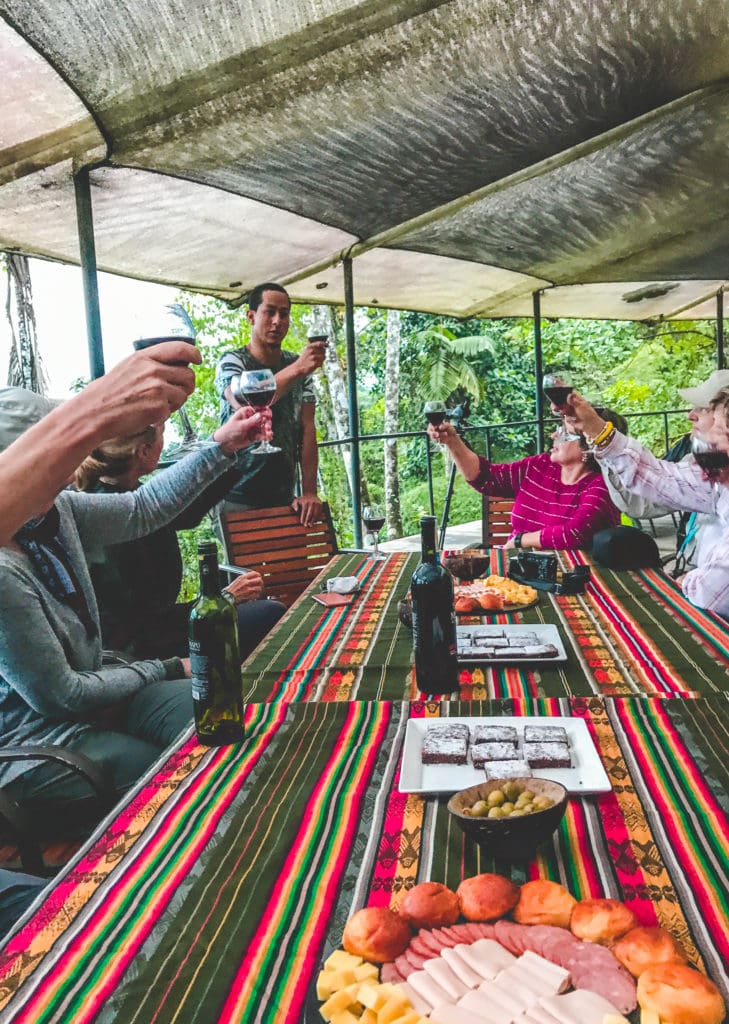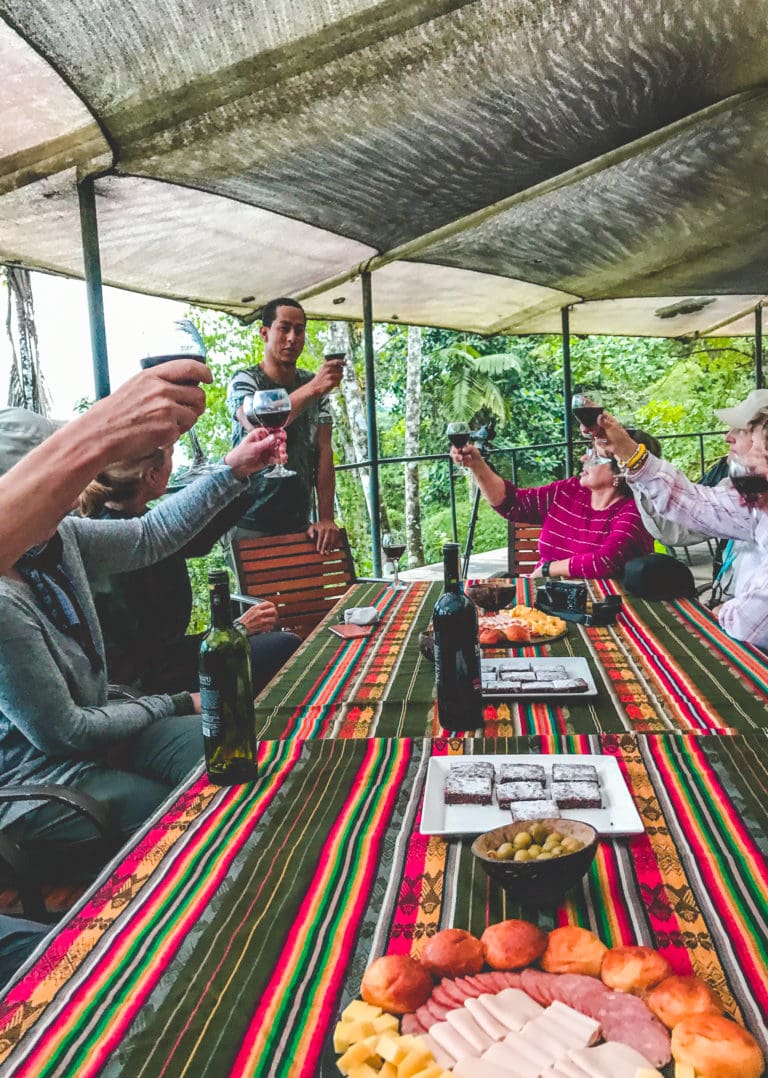 I believe there was an option to take an electric-powered buggy back to the lodge, but I stuck with my group and the decision to hike back together.
Thankfully, the weather stayed clear for the rest of the evening, and we were serenaded by the nocturnal songs of crickets, frogs and katydids.
Mashpi Lodge - Healing Waterfall and The Dragonfly
My second day at Mashpi Lodge started bright and early, and for once in my life I wasn't tempted to hit the snooze button! This was my only full day at Mashpi Lodge and I wanted to make the most of it.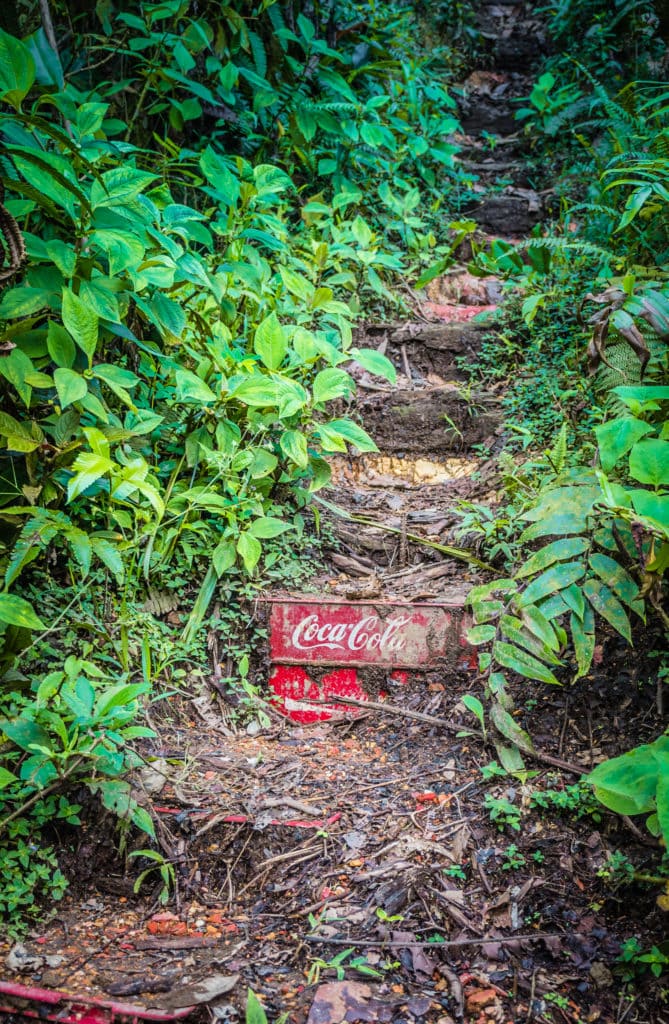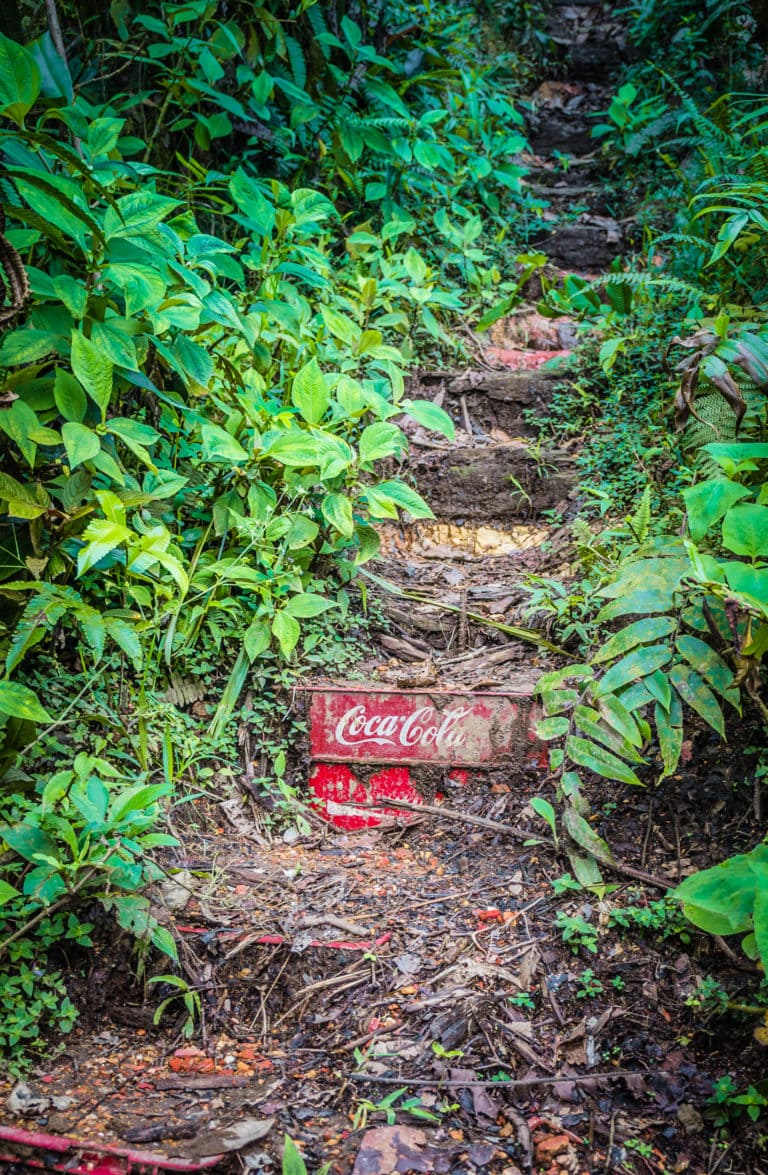 On the morning agenda was a 3-hour hike to the Healing Waterfall followed by a ride on The Dragonfly, Mashpi's 1.2 mile-long open-air gondola over the forest canopy.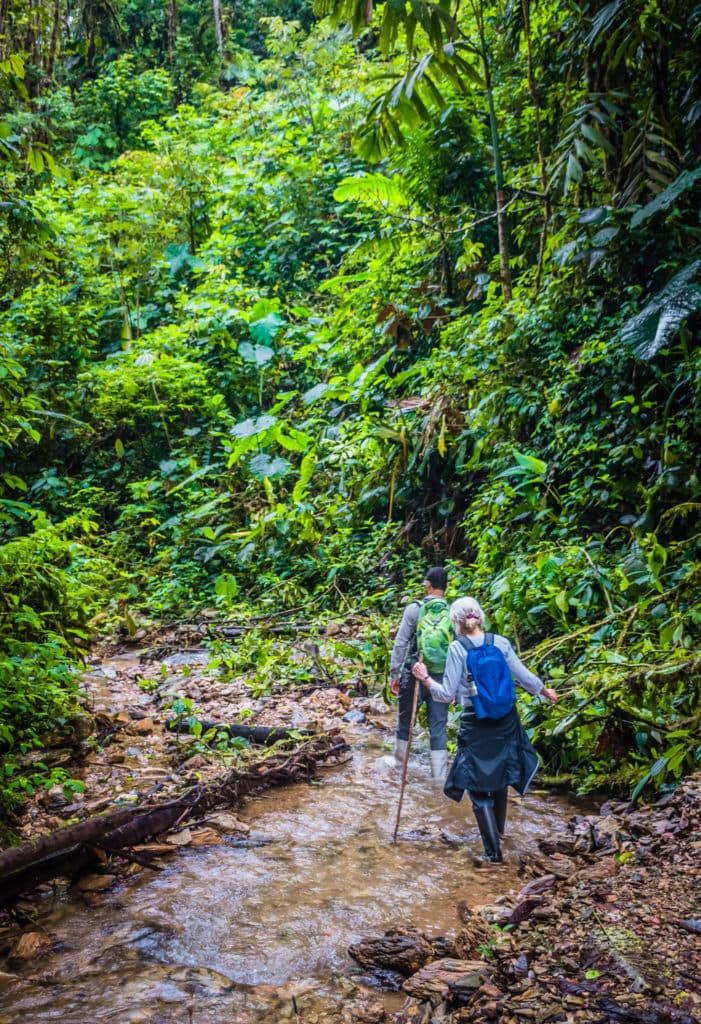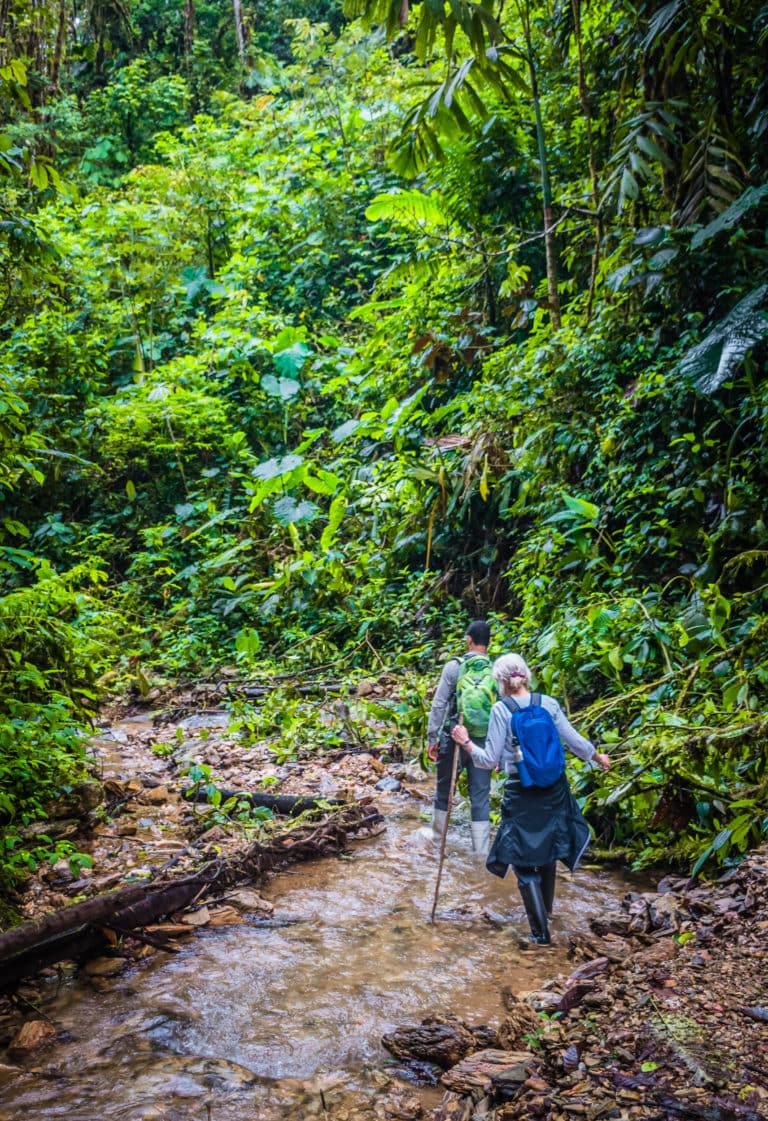 The hike definitely pushed me to my limits, but I enjoyed the challenge. If nothing else I got an incredible workout and was rewarded with a refreshing swim at the healing waterfall.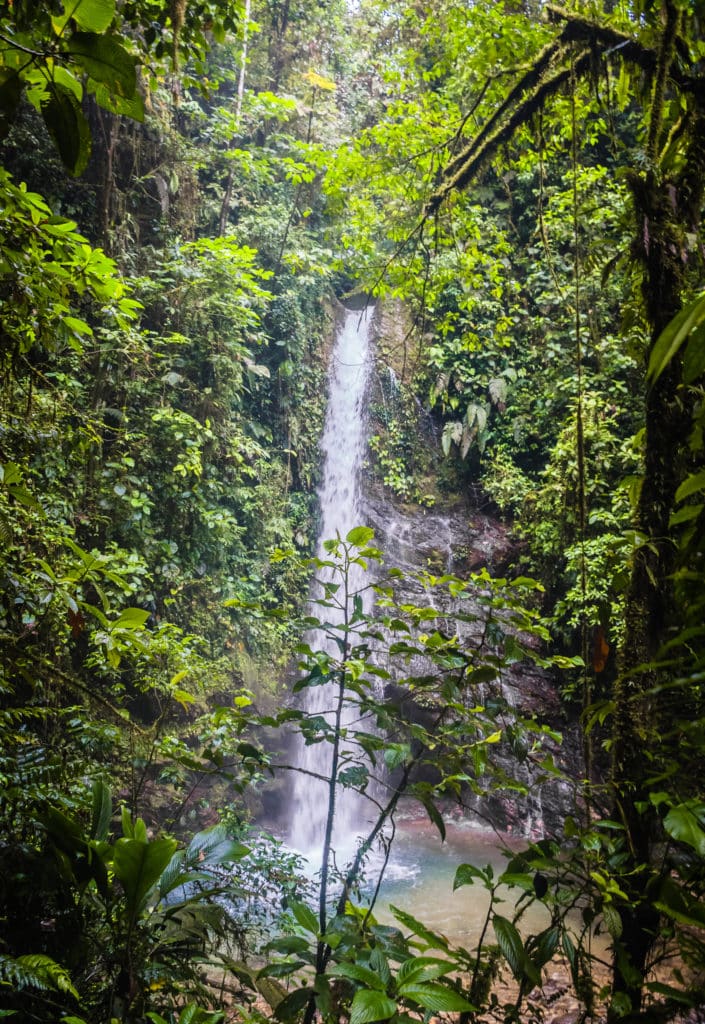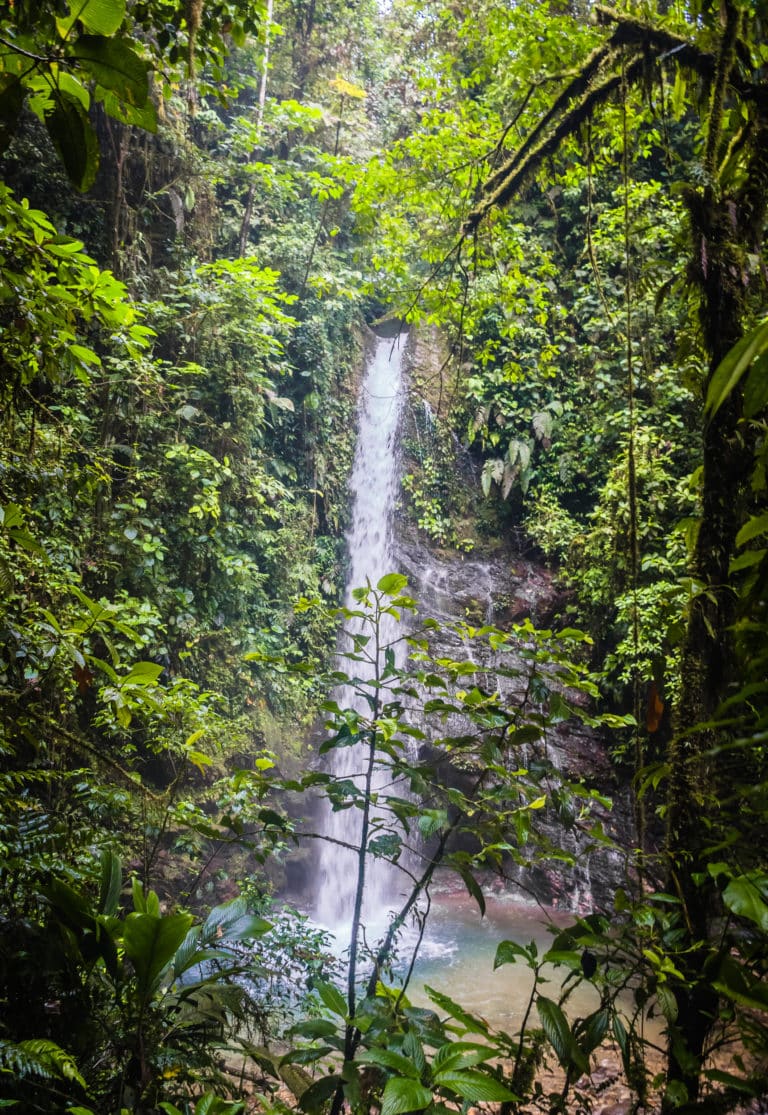 Our expedition leaders really took care to make sure we were having the best experience possible. The guides were always one step ahead or behind to answer questions or to point out interesting flora and fauna. They were also there for moral support when the trail got tough.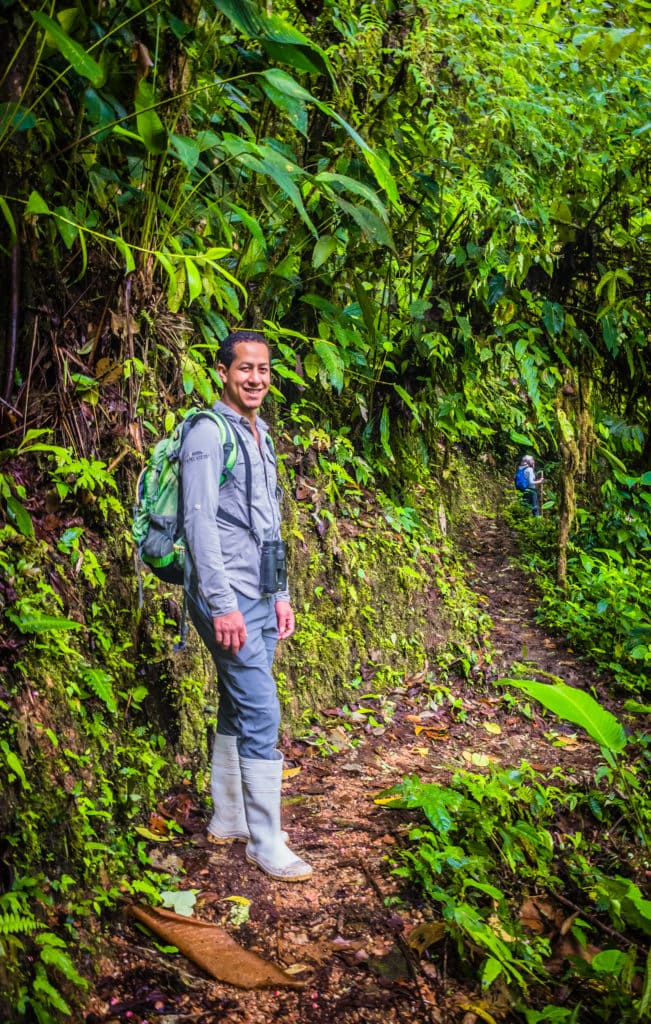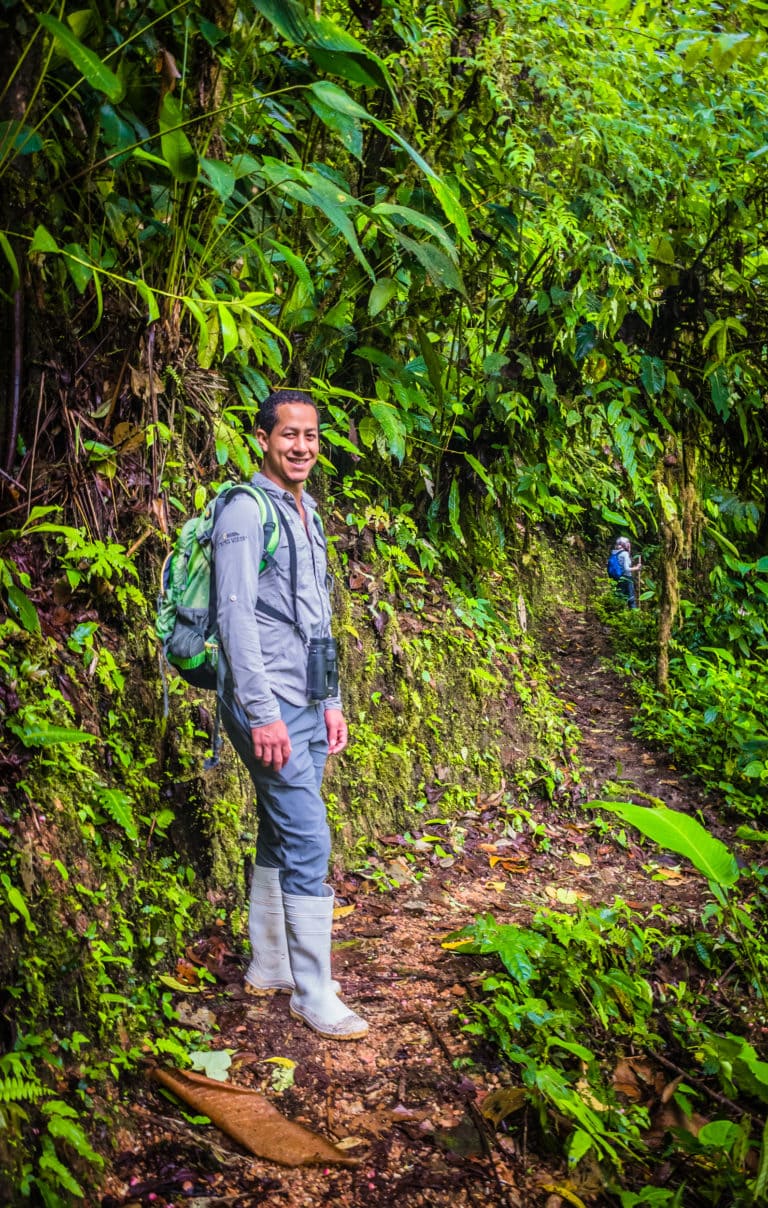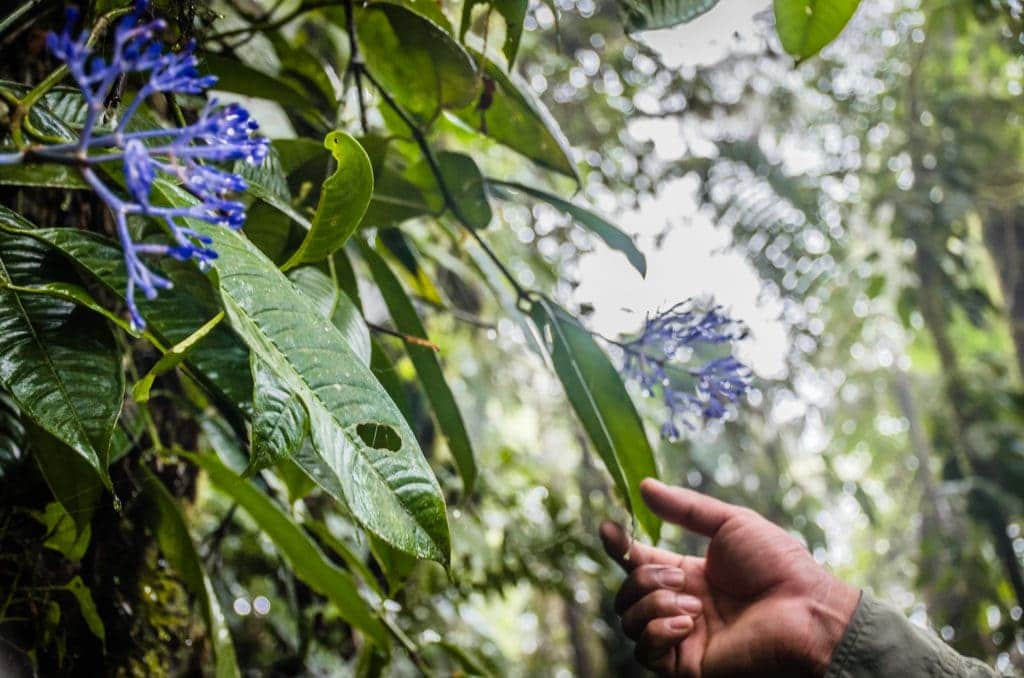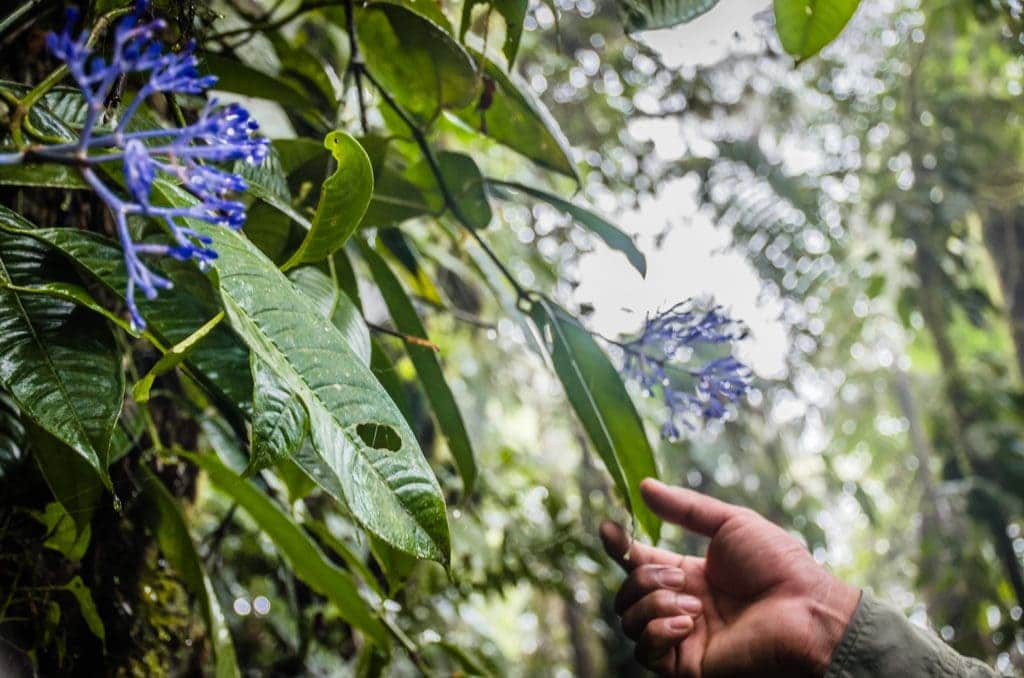 After a couple of hours of hiking we arranged into smaller groups of four to ride The Dragonfly. The advanced cable system is stretched between two stations and suspended across six towers, with a station at the halfway point for embarkation and disembarkation.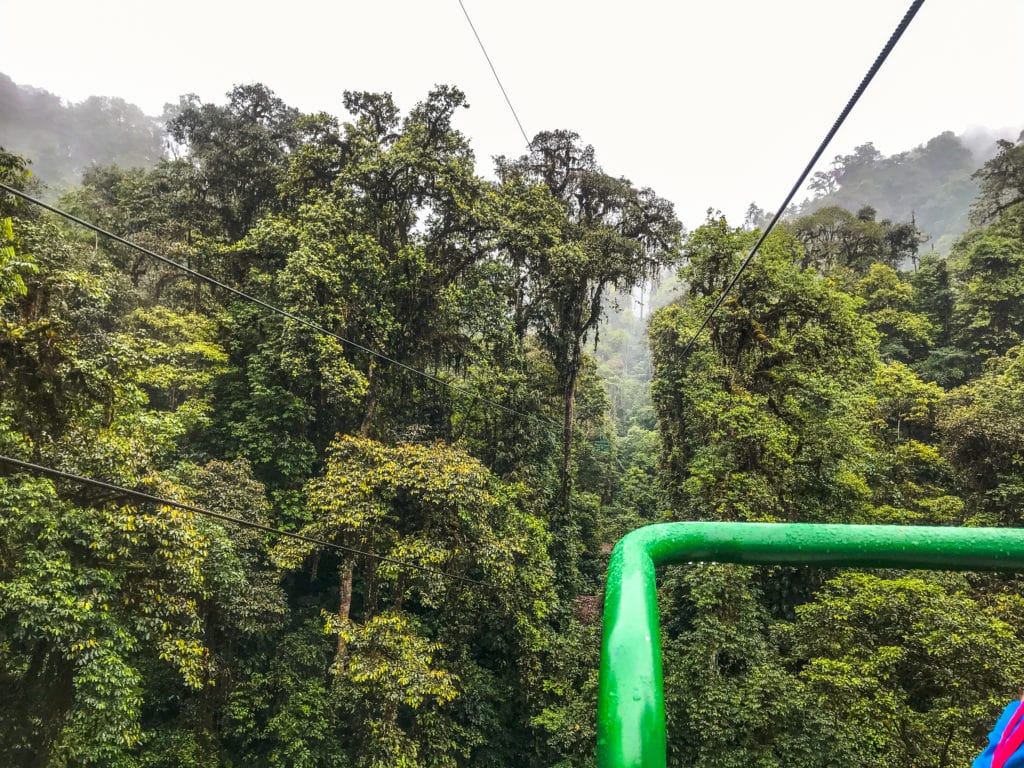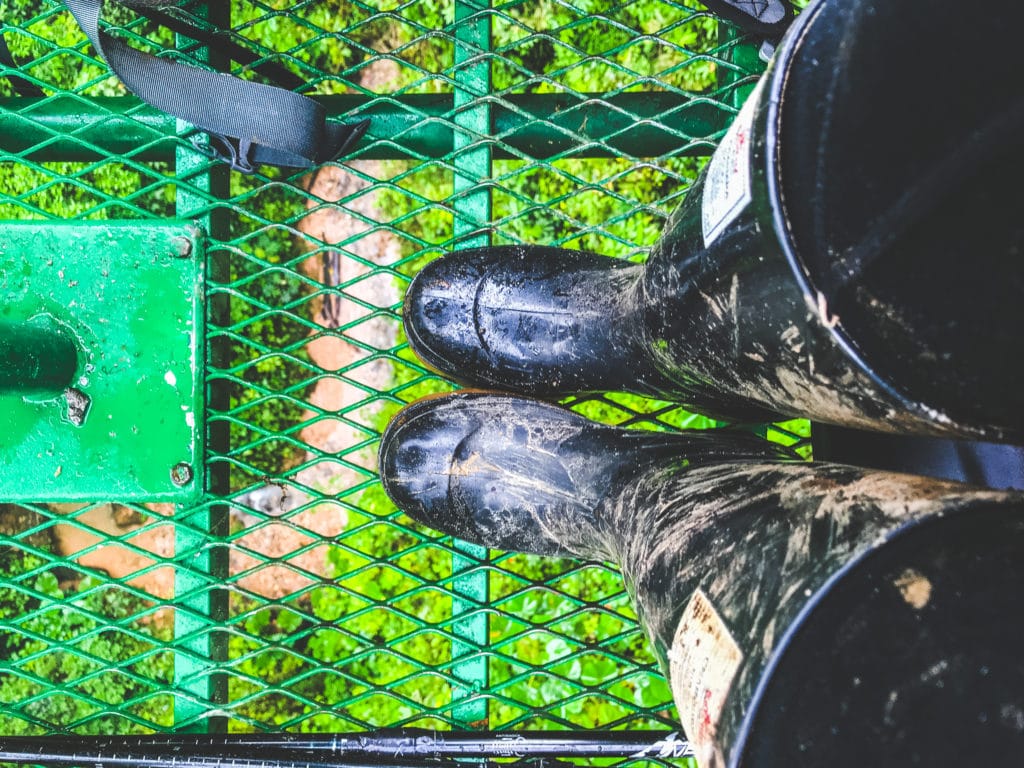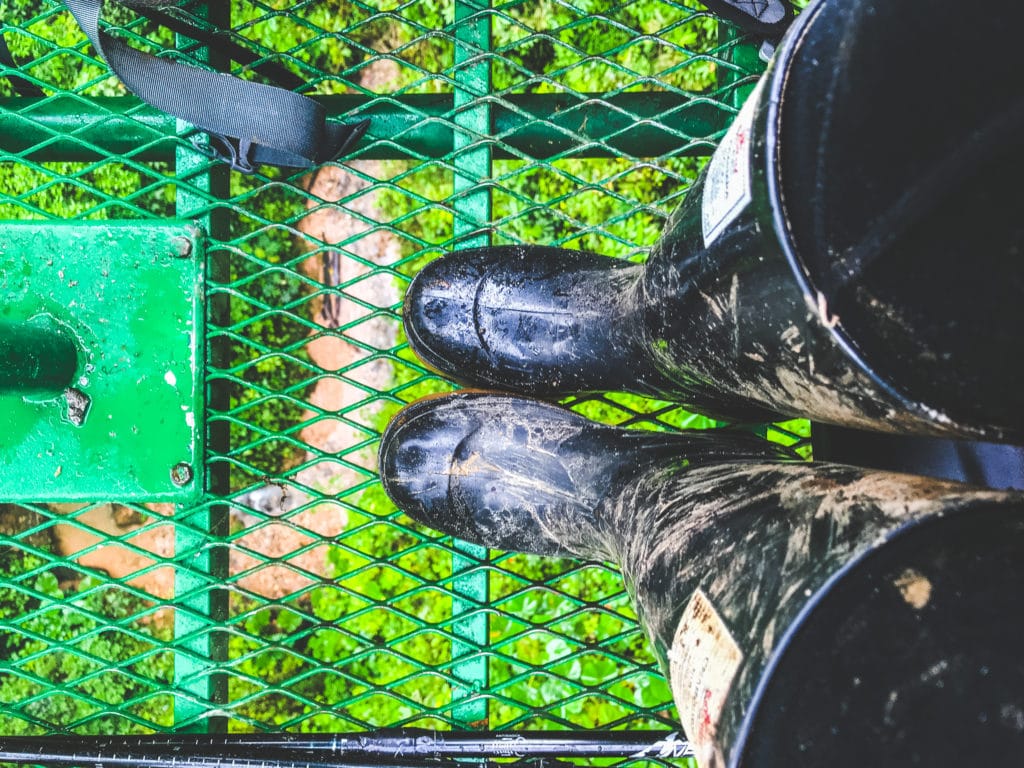 Something I found really incredible was that no trees were cut down to accommodate construction of the lodge or the canopy gondola. It was essential to Masphi's owner, Roque Sevilla, to preserve the dwindling Andean cloud forest. Sadly, the reserve is the last remaining 5% of Ecuador's megadiverse Choco bio region— but it's good to know that what is left is in amazing hands.
Mashpi Lodge - The Sky Bike and Observation Tower
After lunch at the lodge we had time for a quick rest before it was back to the excursions. The Sky Bike and Observation Tower are right next to each other, so it was easy to do both in the same afternoon. In fact, the Observation Tower is the perfect lookout when you have to wait your turn to ride the Sky Bike as it only accompanies two people at a time.
When I first hiked up the Observation Tower the cloud coverage was severe. It was almost impossible to see anything beyond the tips of some of the trees.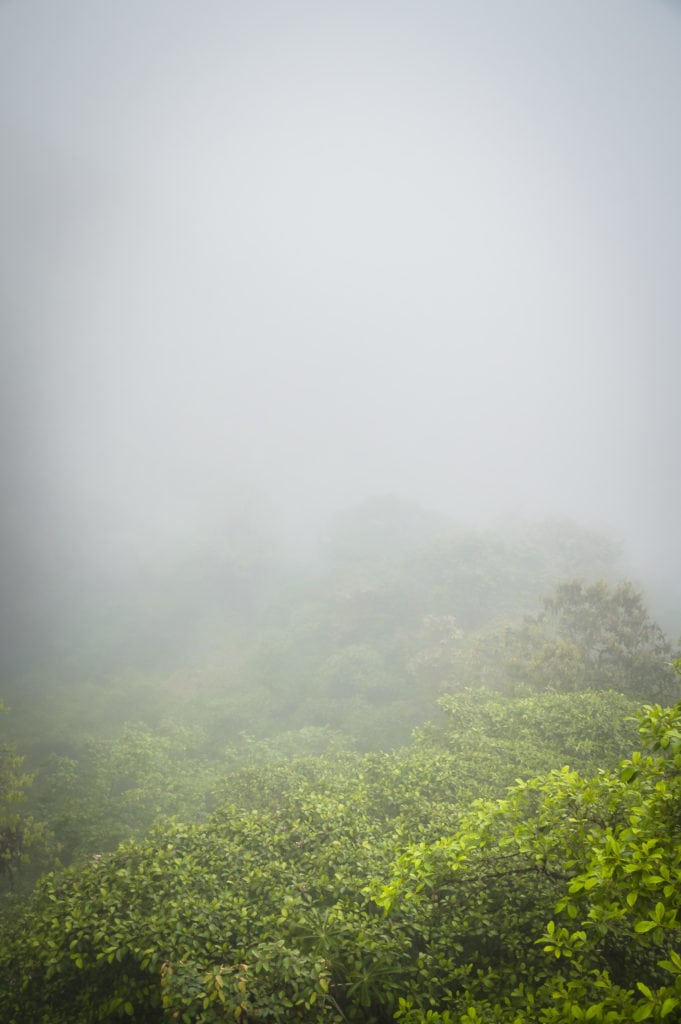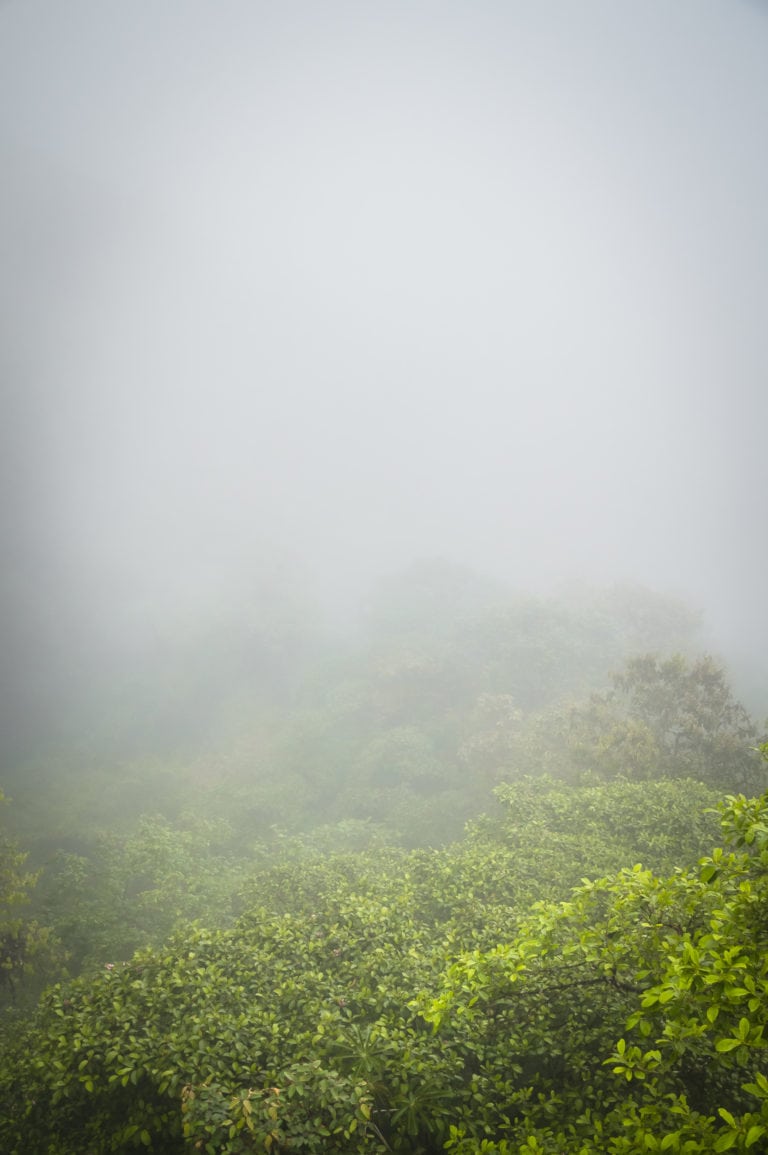 That's total cloud coverage behind me!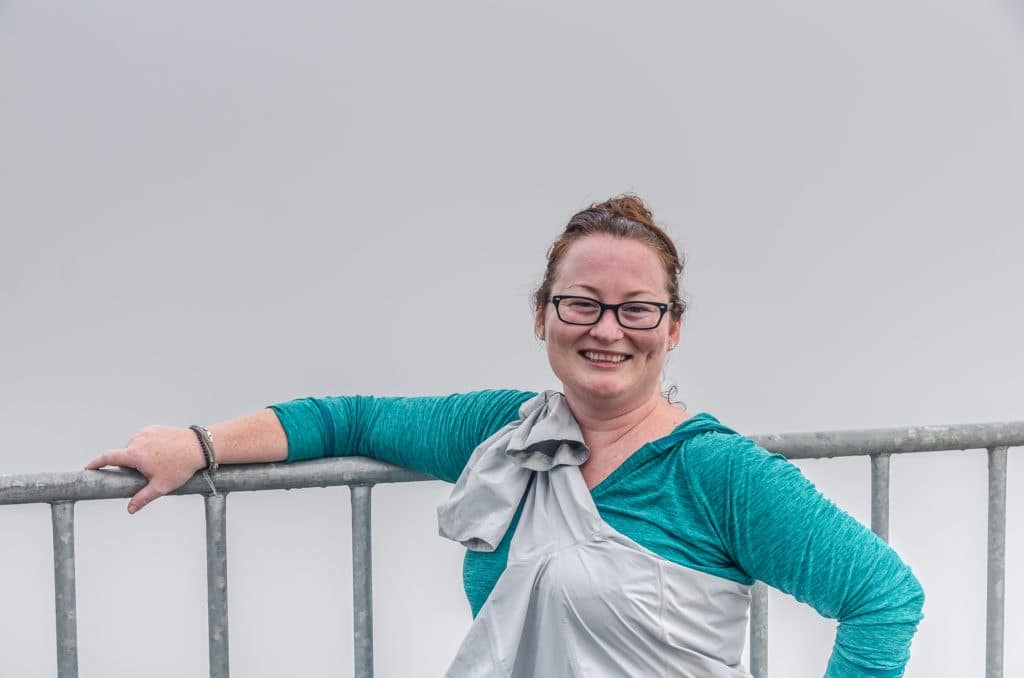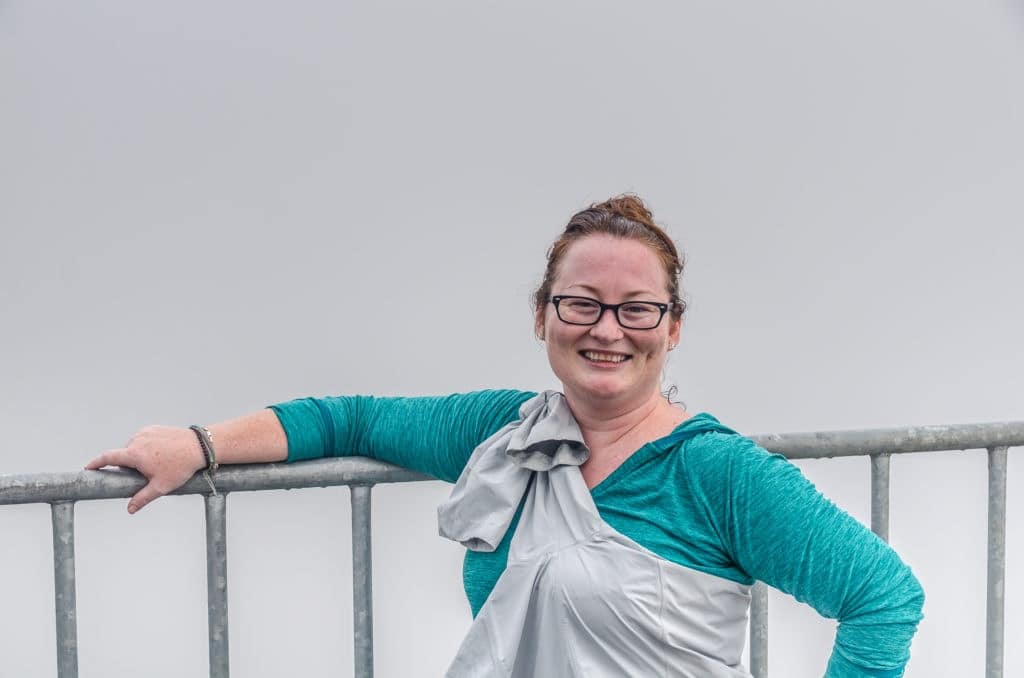 With patience, the sky opened up and my timing couldn't have been more perfect because I was able to witness one of the most breathtaking sunsets I had ever seen with Mashpi Lodge in the background.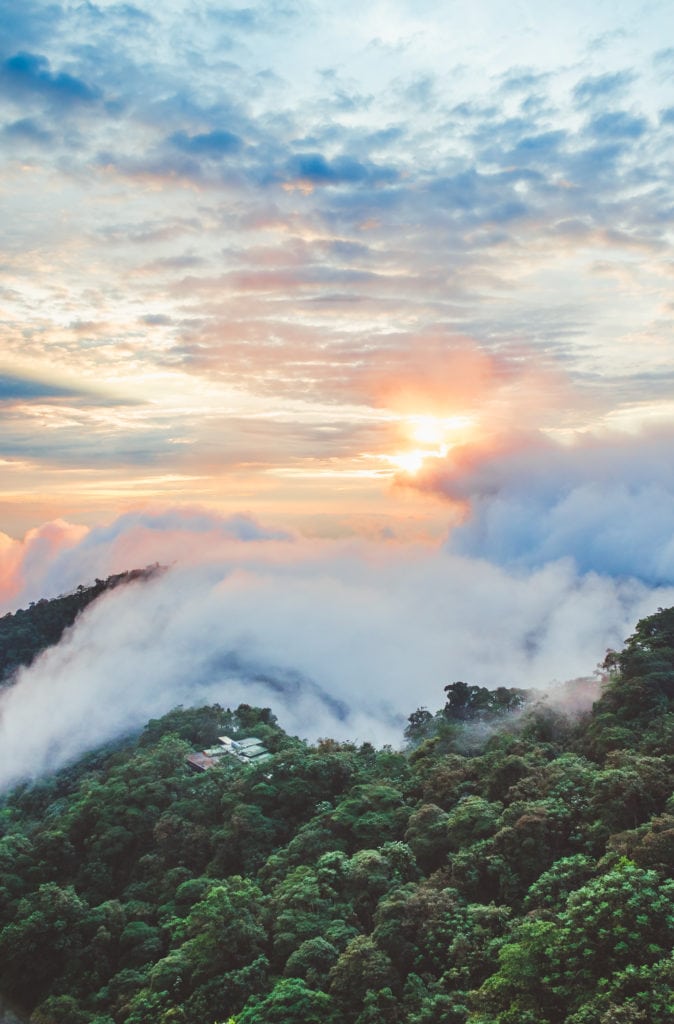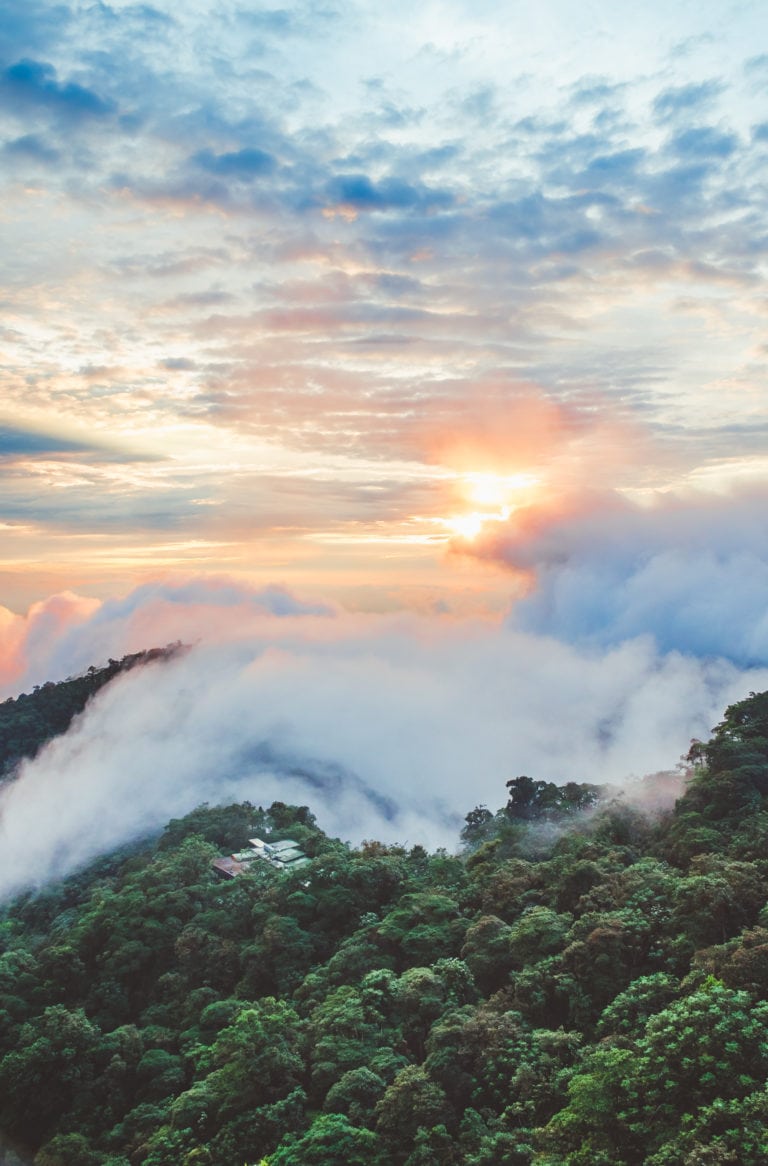 The sun was already down when it was my turn to ride the sky bike, so I don't have any photos, but the attraction was short and fun with minimal effort. I only mention that because after a long day of hiking you don't want to struggle to pedal across the canopy!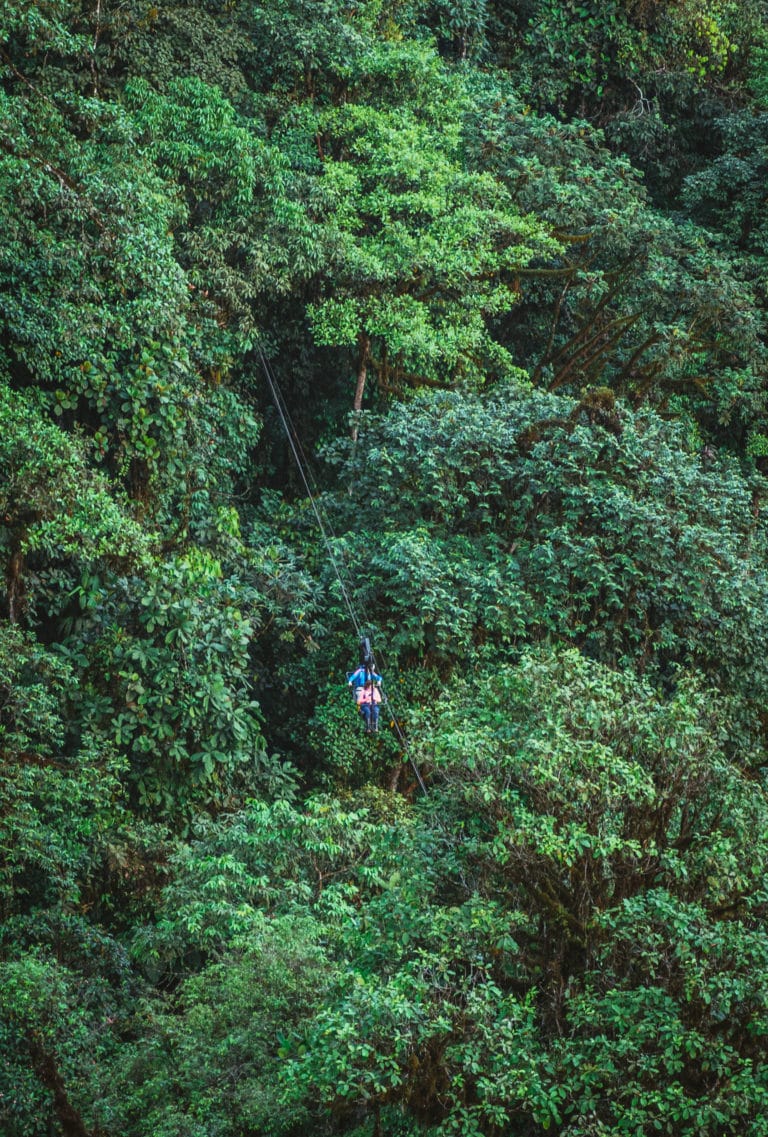 Mashpi Lodge - Night Walk
My final adventure of day 2 was a night walk to look for the elusive Mashpi frog, which is a new species of tree frog discovered at Mashpi Reserve.
As it goes, our guides weren't able to spot a Mashpi frog on this evening, though they were able to point out multiple glass frogs, a crazy looking tailless scorpion and a tarantula.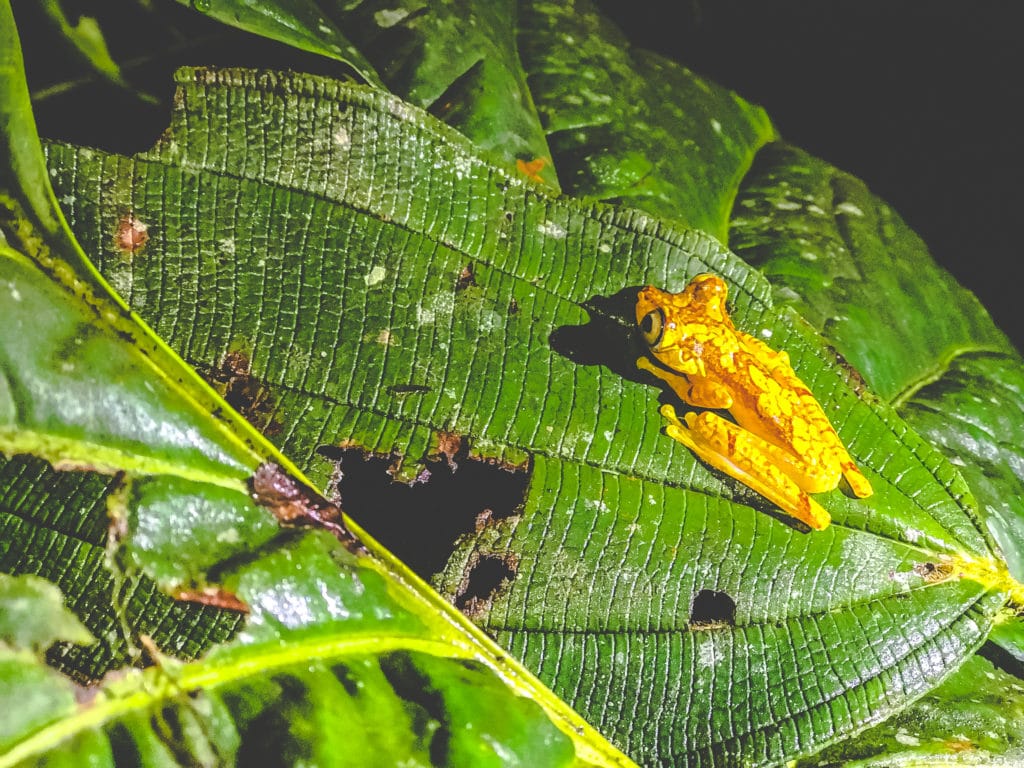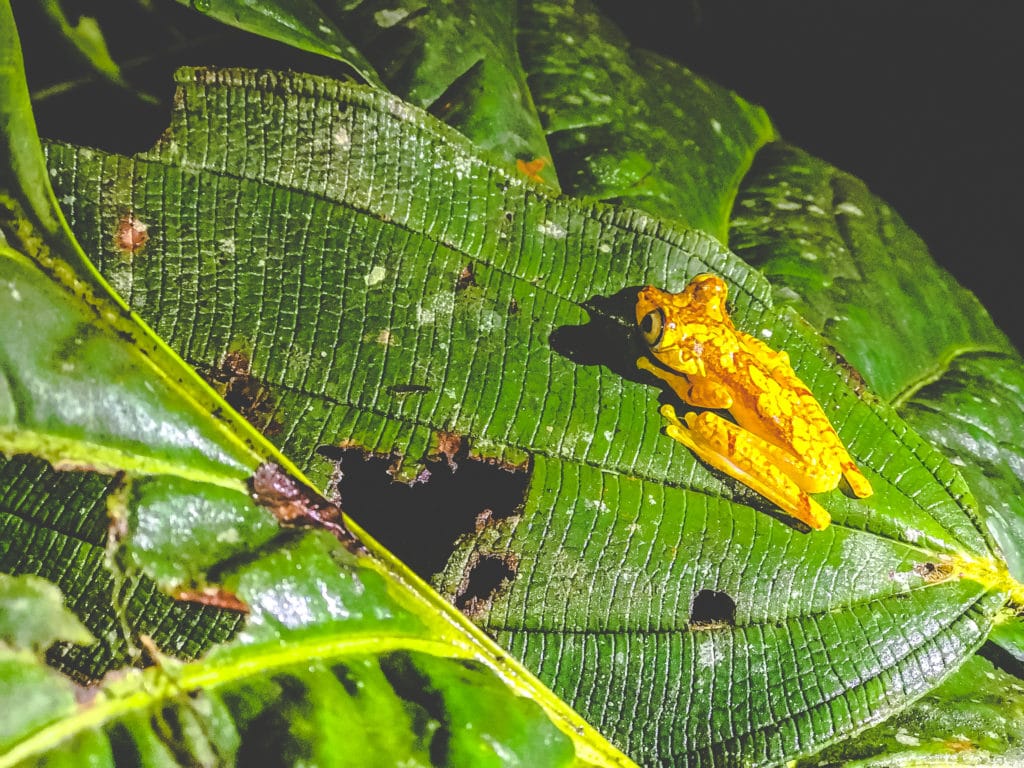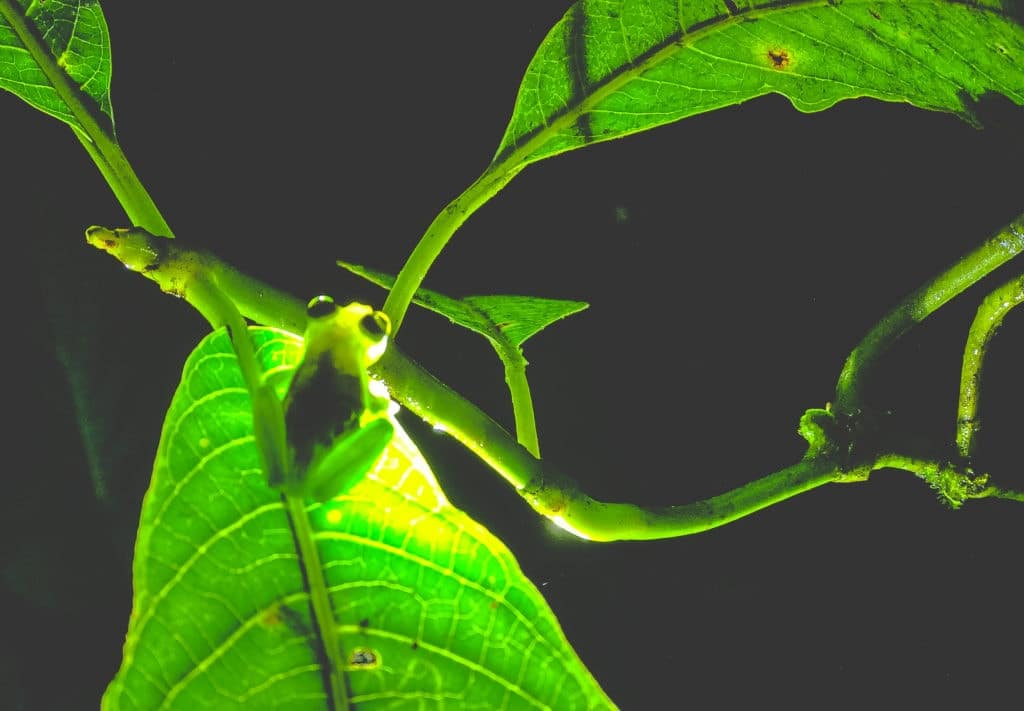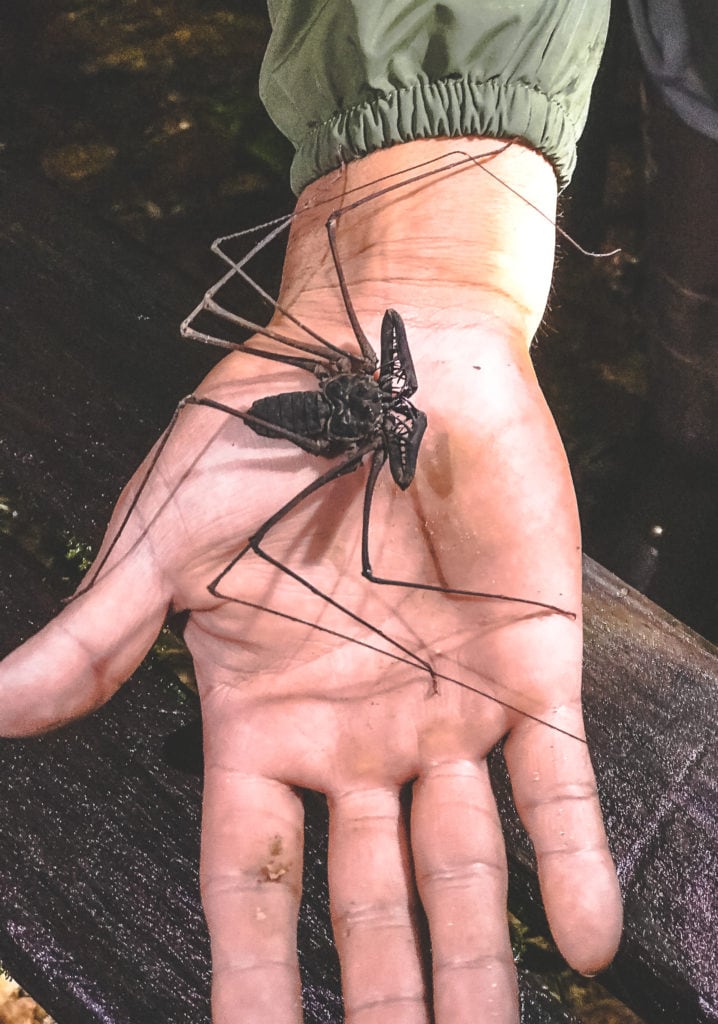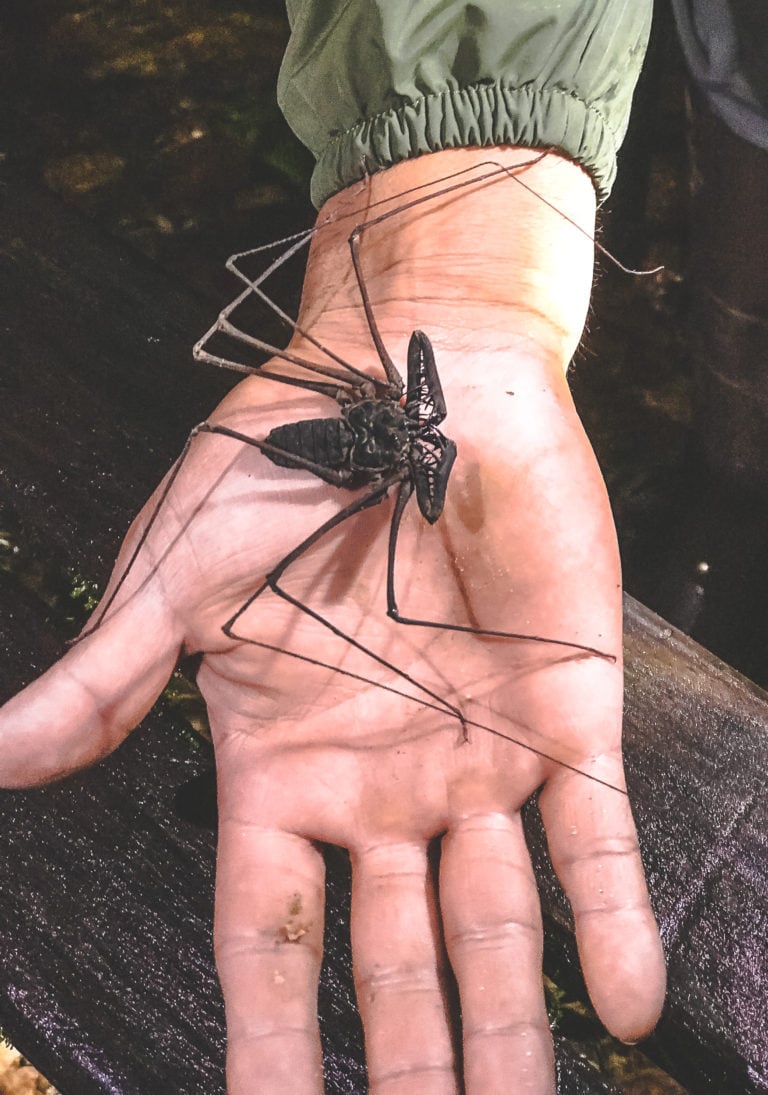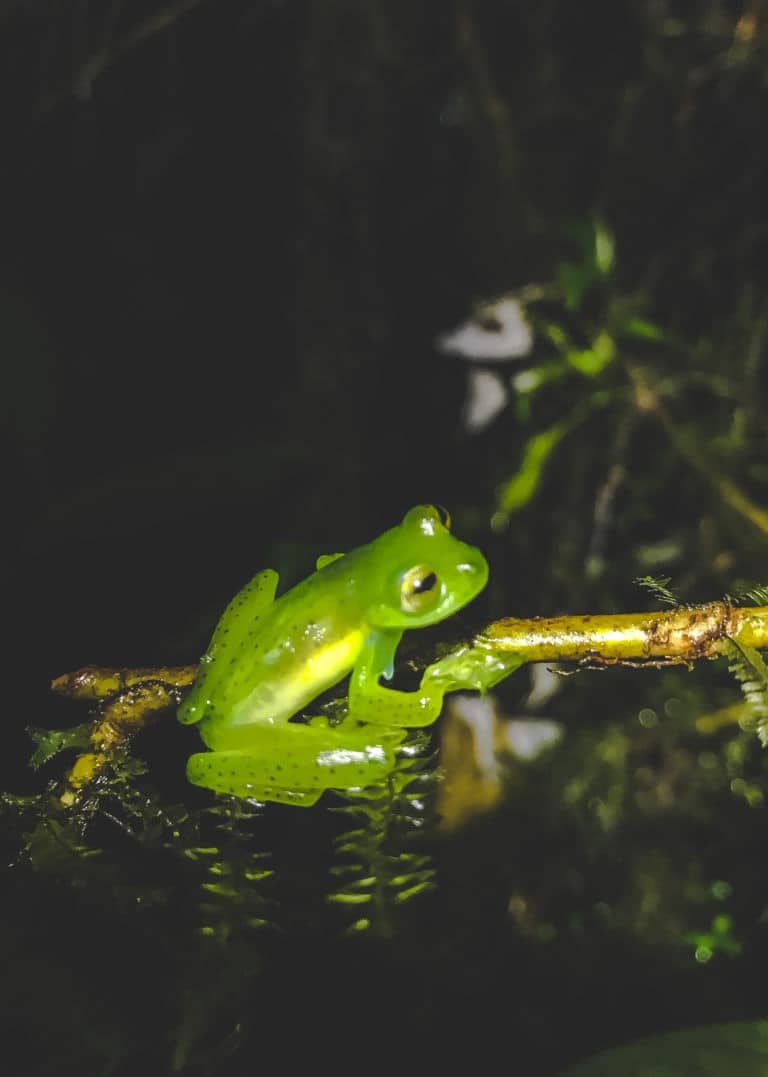 The night hike was one of the highlights for me because I had never seen these creatures in the wild before— the cloud forest is a fascinating world at night!
Mashpi Lodge - Hummingbird Garden
Our final morning at Mashpi Lodge I had the unique privilege of eating breakfast with hummingbirds. And like everything else at Mashpi, it was an experience that I won't soon forget!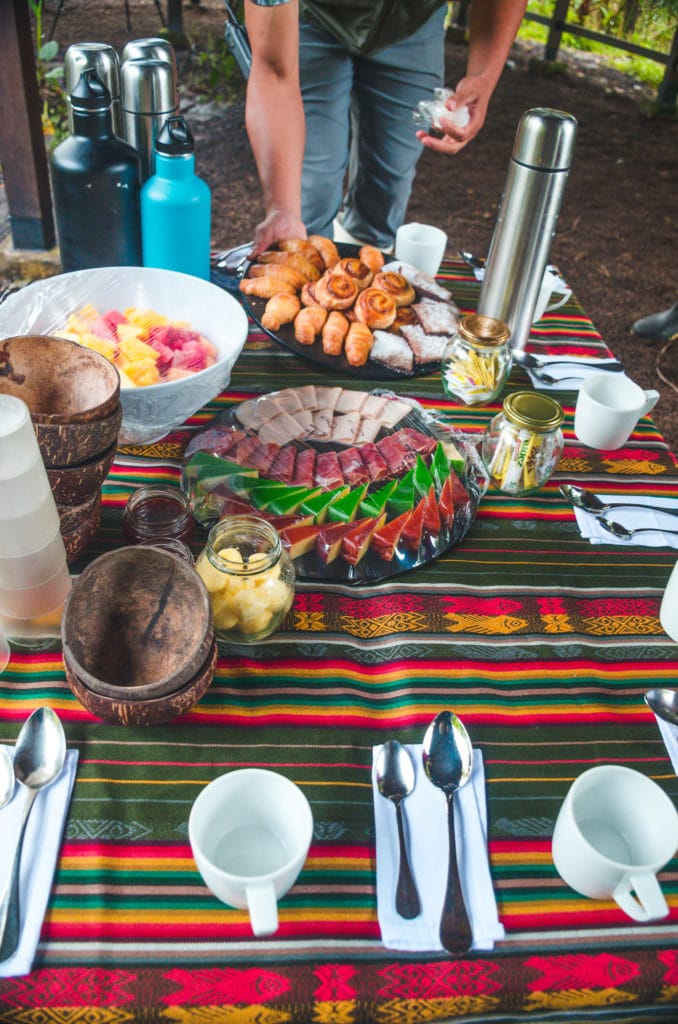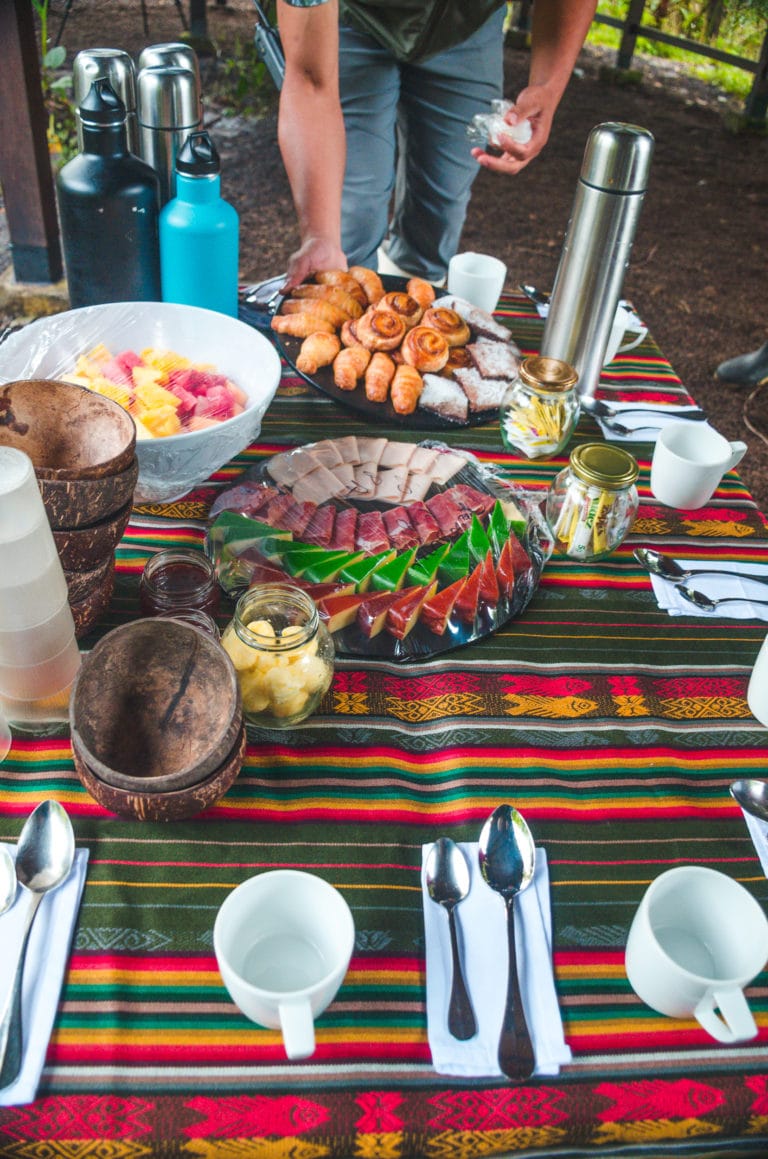 This activity was reserved for the day of departure because the hummingbird garden is about 15 minutes from the lodge towards the entrance of the reserve.
I can't even tell you how many hummingbirds there were because they were everywhere! The tiny things are almost impossible to photograph without a tripod because hummingbirds flap their wings 70 times per second!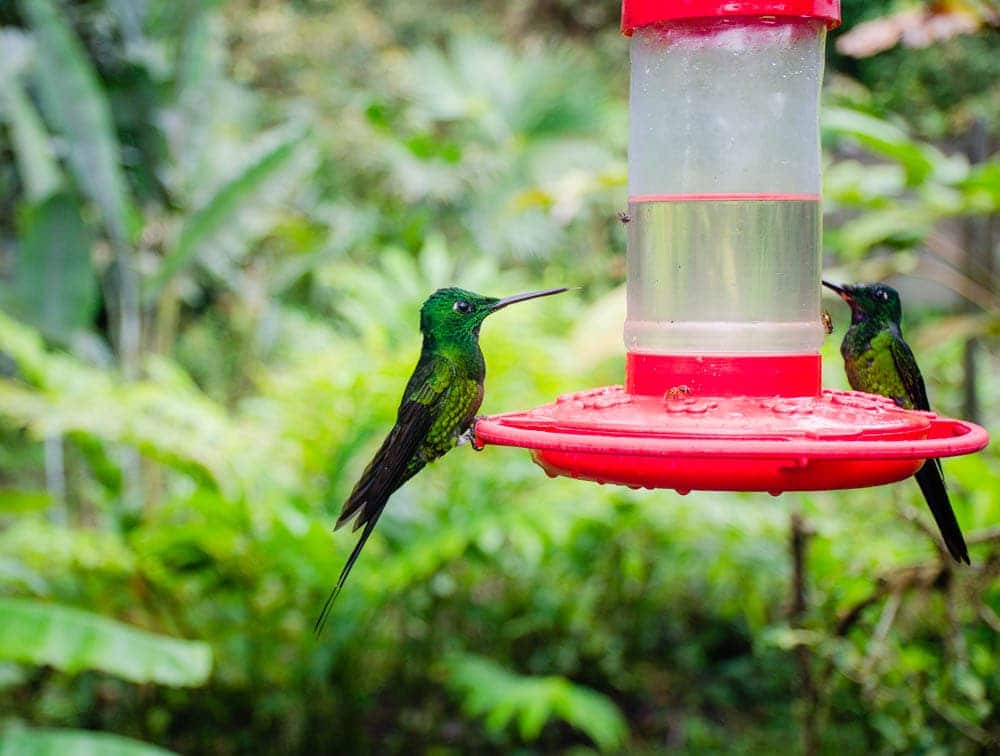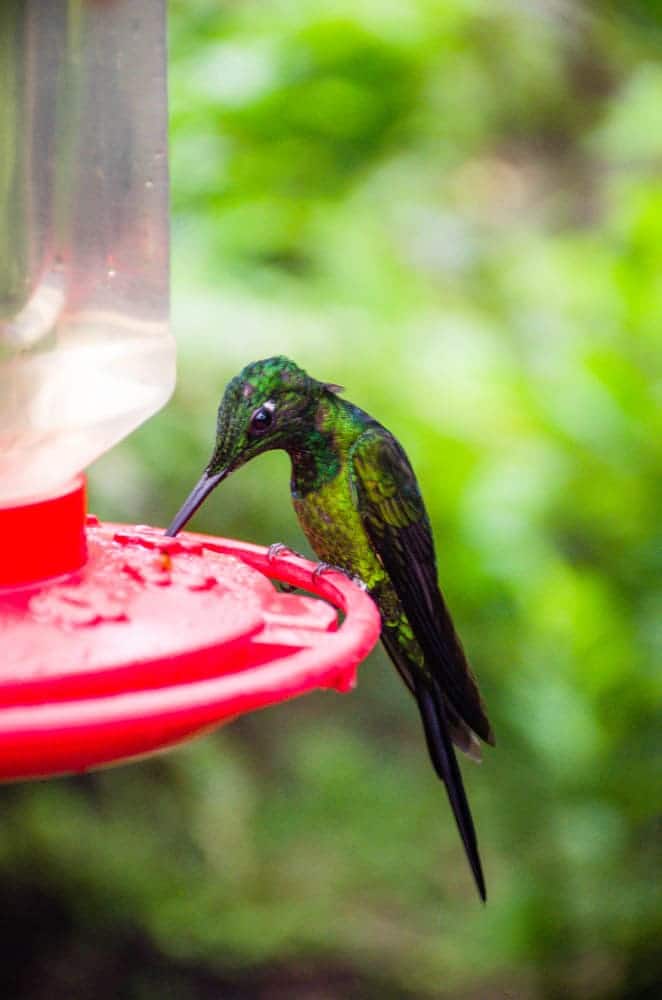 It was hard saying goodbye to Mashpi Lodge because it's such a special place, free from the distractions and noise we deal with in everyday life. The one redeeming factor about the 3+ hour drive back to Quito was the next leg of my itinerary was to the Galapagos Islands on a Galapagos cruise aboard the Santa Cruz II.
"At Mashpi Lodge, the world around us is alive and breathing, awaiting for us to begin our descent into its magical embrace…"
→ Also read: Cruising the Galapagos on the Santa Cruz II
→ Also read: Galapagos Tours: Why a Galapagos Cruise is the Way to Go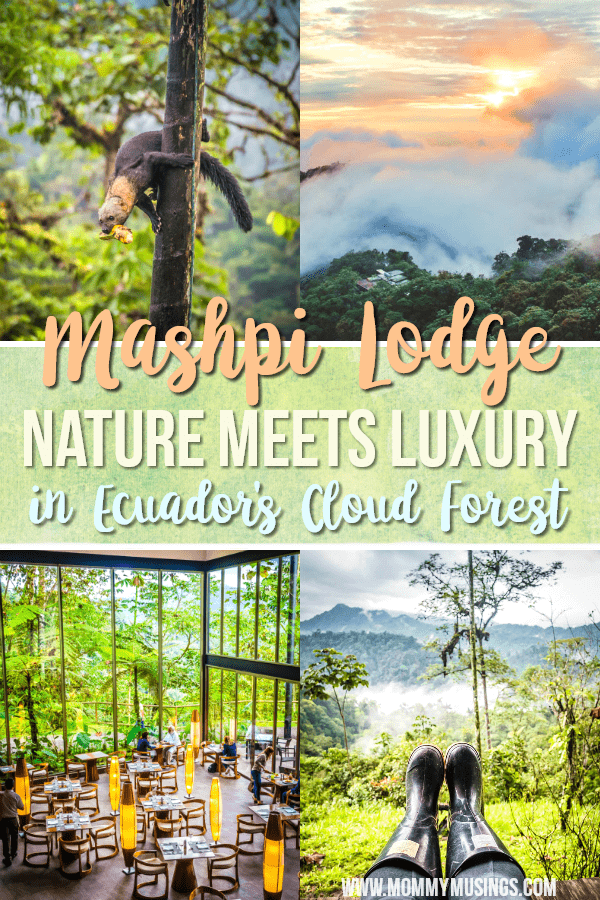 Special thanks to Metropolitan Touring for hosting me on this adventure. All opinions are my own.