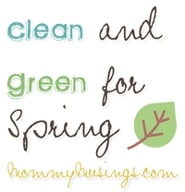 Spring Cleaning isn't just about cleaning..it's about organizing! Something I struggle with every day.
Mead has a new line of organization product just perfect from moms called OrganizHer, sold exclusively at Target.
I received a few products from the new line to review and they've been helping me get organized in a big way.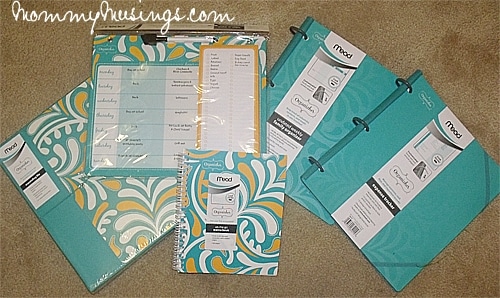 Family OrganizHer 
The best of Organizher's systems combined into one central, portable planner for all of your organizational needs. Undated weekly calendar pages allow for All Me,All Them, and Chow planning. Additional sections contain: Menu planning/shopping list worksheets; important information trackers; zipper pouches for expenses, coupons and other documents; business card/shopping card
Expense Tracker 
It's never too late to get financially organized. The Expense Tracker's 12 undated monthly pockets hold bills and receipts while two storage envelopes contain loose papers. Tech Lock® rings make it easy to incorporate bank statements and printouts from financial planning software.
Wipe 'N Write Meal Center 
An undated monthly dry erase grid includes magnets for hanging on the fridge, grommets for hanging on the wall and a dry erase pen with attached eraser.
Expandable Filer 
This expandable file system contains 21 pockets and comes with pre-printed and blank labels to designate folders for specific categories. Great for organizing medical and school records, or even recipes.
On-The-Go Memo Book 
Perfectly sized for those on the go, this memo book's pages allow for a custom header – by subject or date – and a bulleted to-do list for calling out priorities.
I have found myself much more organized since I started using the new OrganizHer products. My favorites are the expense tracker and Write "N Wipe Menu board- both products have helped tremendously in their own way. I also adore the girly look and feel of all the OrganizHer products (I'm a sucker for turquoise). A little bonus- when you purchase either the shopping companion, family organizer or expense tracker, there is a special website to print additional pages if/when you run out. Nice!
Check out your local Target store for the full line of 22 OrganizHer products by Mead.
I was sent the Mead OrganizHer products shown for the purpose of this review. No other compensation was received and all opinions are my own.