This Meatloaf Cupcakes Recipe is a sponsored post written by me on behalf of Hormel Foods for IZEA. All opinions are 100% mine.
I don't think there is anything I love more than sharing a meal with my family. Mealtime has always been about being together— it's a chance for everyone to sit down as a unit, reconnect, laugh, share stories of our day, and hopefully, enjoy a delicious dinner. Food and family are what life is all about!
Family meals eaten at home have been proven to benefit the health and wellness of children and adolescents, to fight obesity, substance abuse and to make families stronger - creating a positive impact on our communities and our nation as a whole.
Though my family sometimes has a crazy schedule, I do what it takes to enjoy a meal around the table together. Sometimes that requires shortcuts, and I'm glad there are brands like HORMEL® there when I need them.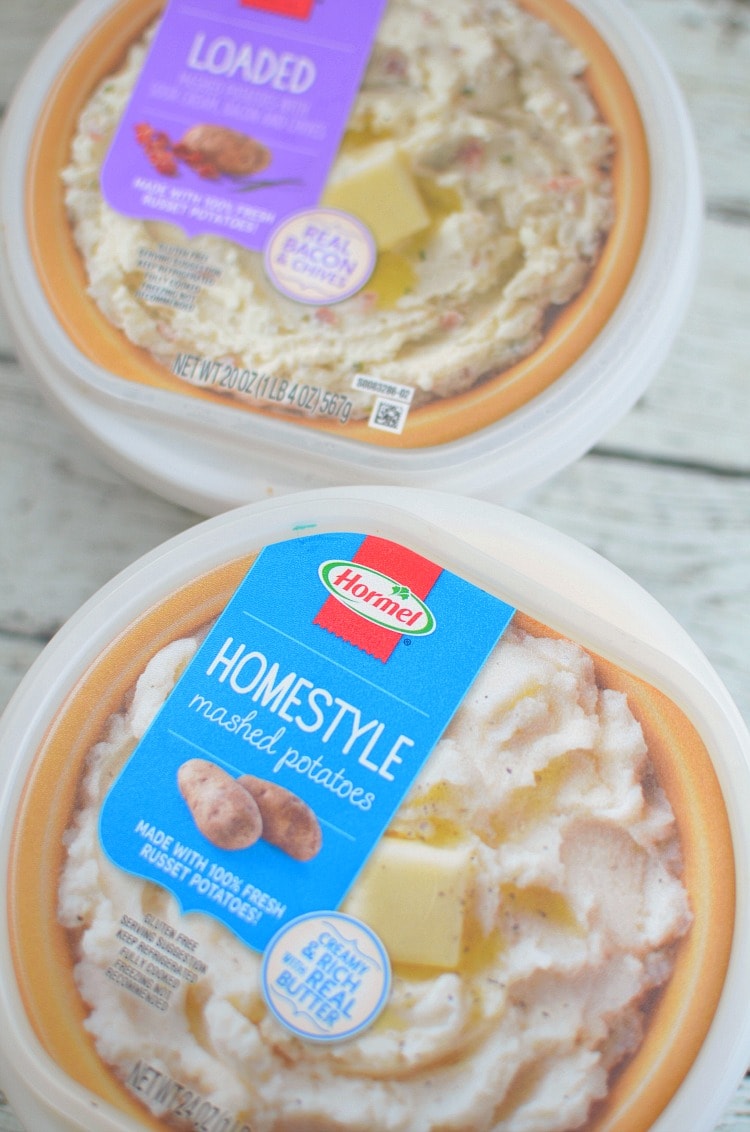 One of my favorite mealtime shortcuts is HORMEL Side Dishes. My family goes nuts for mashed potatoes, but peeling, boiling and mashing potatoes is not a task I enjoy doing. When my family wants the taste of homestyle mashed potatoes I simply turn to my refrigerator. From classic home-style to fully loaded, HORMEL has perfect potatoes to pair with whatever entree I'm preparing. I often heat them up in the microwave and add them to a plate of protein and veggies for a quick and filling dinner. Sometimes I take HORMEL sides a step further and make a meal with a little more flair— like when I make Meatloaf Cupcakes!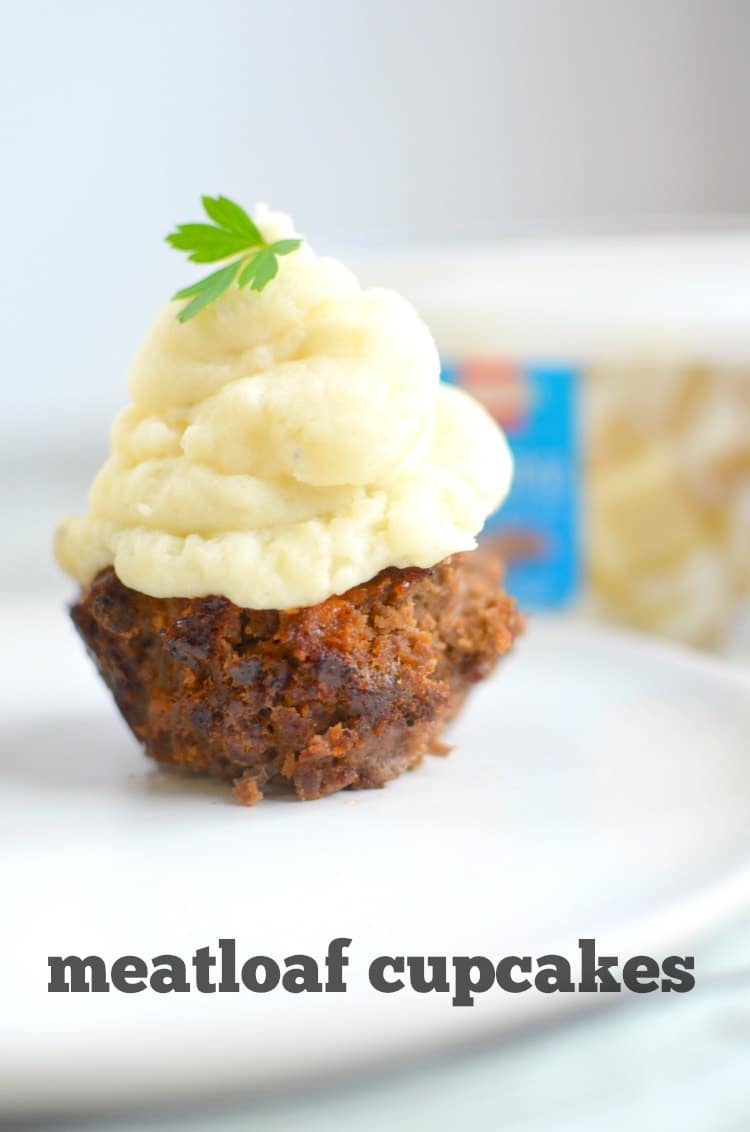 Yes, you heard me, Meatloaf Cupcakes. If you haven't made this savory main course than you're missing out! Meatloaf Cupcakes, or Meatloaf Muffins as they are sometimes called, are made with your favorite meatloaf recipe baked in a muffin/cupcake tin. Then, each individual portion is topped with creamy mashed potatoes, which resembles a cupcake. Genius, right!?
After baking the meatloaf in the muffin tins I prepare HORMEL Homestyle Mashed Potatoes as directed and then spoon the entire container in a zippered food-safe bag. I then cut the tip off one corner and pipe the mashed potato "frosting" onto the meatloaf cup. You can use any meatloaf recipe along with any variety of HORMEL Mashed Potatoes (Loaded Mashed are super yummy, too!). Here's my basic recipe.
Meatloaf Cupcakes Recipe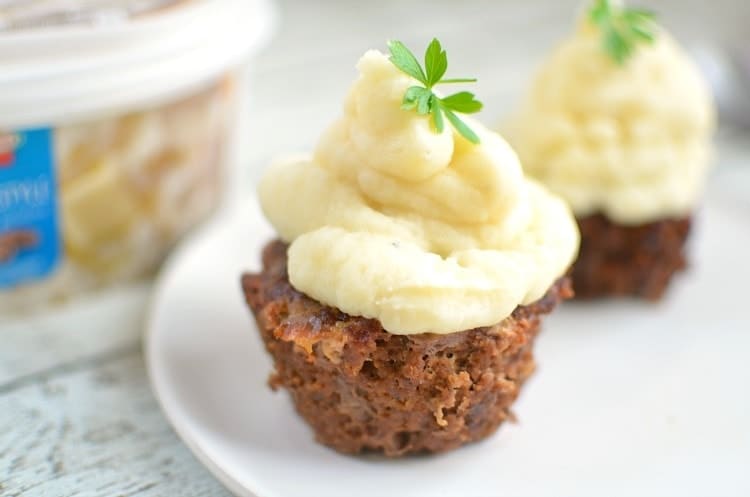 Meatloaf Cupcakes Recipe
Easy Meatloaf Cupcakes using your favorite meatloaf recipe and Hormel Sides Mashed Potatoes.
Ingredients
1

pound

ground beef

½

onion

finely chopped

1

egg

1

cup

bread crumbs

Italian seasoned

1

cup

ketchup

¼

teaspoon

salt

¼

teaspoon

pepper

1

HORMEL Mashed Potatoes

any variety
Instructions
Heat oven to 350 degrees. In a large bowl, combine ground beef, onion, egg, bread crumbs, ketchup, salt and pepper.

Portion into six individual muffin cups. Bake for 45 minutes, or until internal temp is 160 degrees. Let cool enough to pop out of muffin tin.

Prepare HORMEL Mashed Potatoes as directed. Spoon the entire container in a zippered food-safe bag and cut the tip off of one corner. Pipe mashed potatoes on top of meatloaf cups and serve with additional side.


Hormel and Family Meals - A Recipe for Success
Recipes like these, made with HORMEL Sides, make it possible for me to have at least one more meal at home around the dinner table with my family. I might take shortcuts, but the extra time I get with my loved ones is more than worth it. Family meals are about being together.
While September, National Family Meal Month, is winding down it's important to set aside time on a weekly basis where everyone can get together for a meal— it can be ANY meal, breakfast, lunch or dinner. You can be a part of the movement by joining the FMI Family Meals program.
And remember HORMEL® Side Dishes come in a variety of crowd-pleasing potatoes, delicious rice & pasta side dishes and even something for your sweet tooth, making mealtime even easier!