Sprinkled throughout Charlevoix, Michigan you'll find 30 unique stone structures designed and built by Earl Young. The homes are often referred to as the "Mushroom Houses of Charlevoix", "Hobbit Houses" and "Gnome Homes" because of their whimsical capped-shaped roofs and curved lines ... they truly resemble something out of a fairy tale!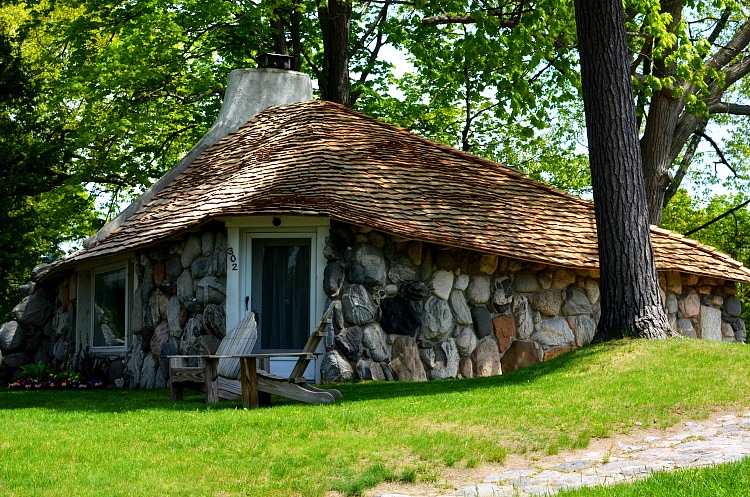 Earl Young was inspired by Frank Lloyd Wright and his ability to blend structures in with their surroundings. But unlike Wright, he wasn't an architect — Young was a visionary who grew up in Charlevoix, taking his favorite pastime of collecting interesting rocks and turning it into a lifelong passion.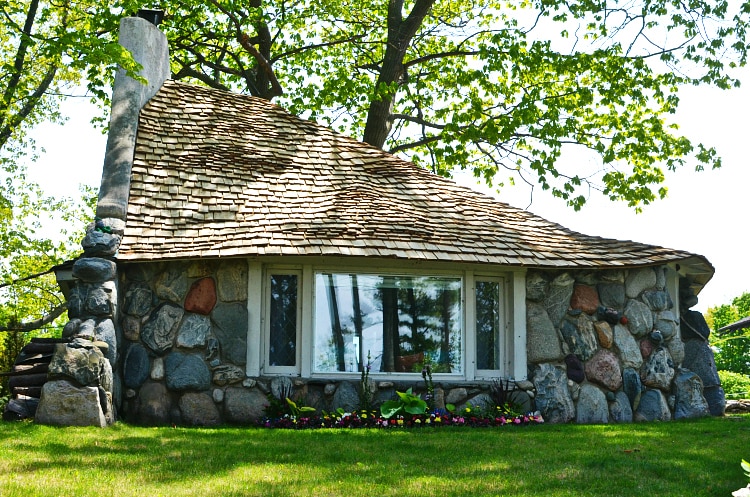 Visitors are able to walk through Charlevoix and photograph the houses (a map is available at the Chamber of Commerce). Because most of the homes are private residences the interiors are not able to be toured. Though, I was told that a few are available for vacation rentals, and some are even up on the market for purchase.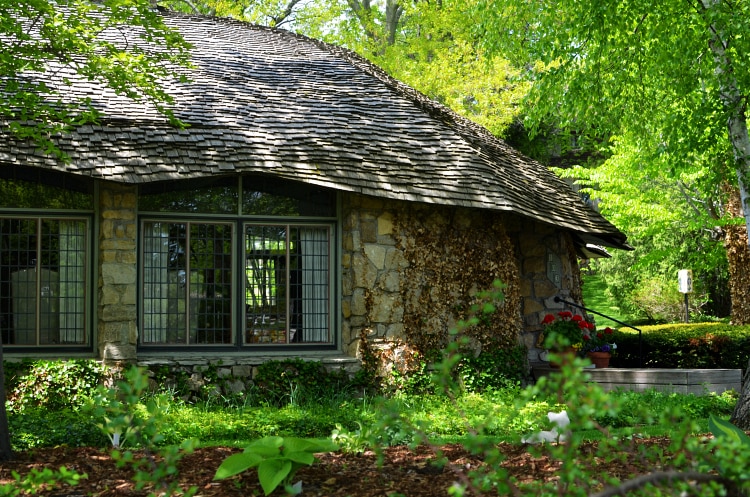 One of the most popular Earl Young homes is located on the NW corner of Clinton and Grant Street (shown above). From here you can walk to Park Ave and then back down Clinton to see all of the homes pictures in this post. While it's not the full array of Earl Young homes, it's a lovely sampling of his unique architecture and style.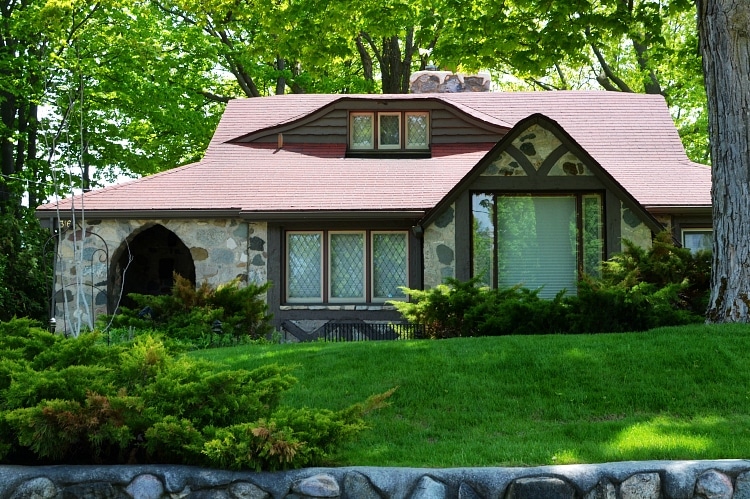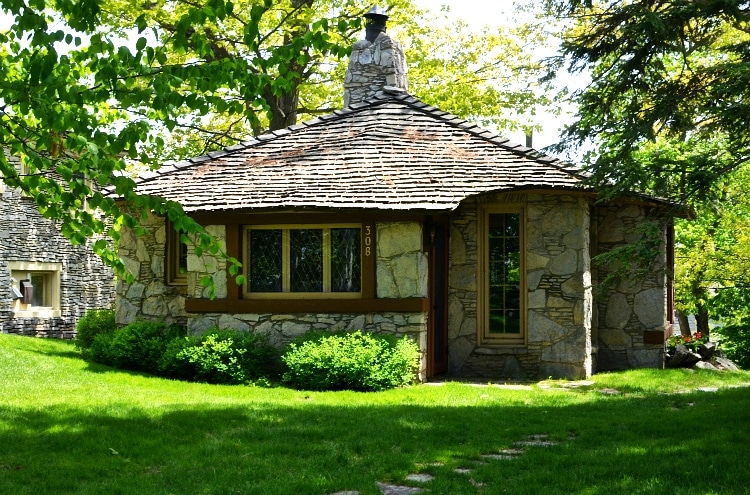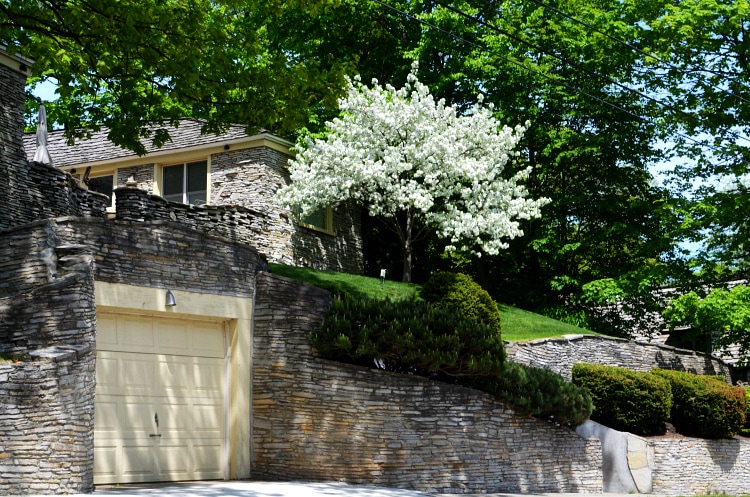 Earl Young also designed the Weathervane Inn Restaurant, the Weathervane Terrace Inn and Suites, and The Lodge. His work is considered a treasure to Charlevoix and it's certainly worth a visit to this picturesque ccommunity in northwest Michigan.
Special thanks to Pure Michigan for hosting my visit. All opinions are my own.