One of the most memorable stops on my tour of Michigan's Lower Peninsula was Sleeping Bear Dunes National Lakeshore.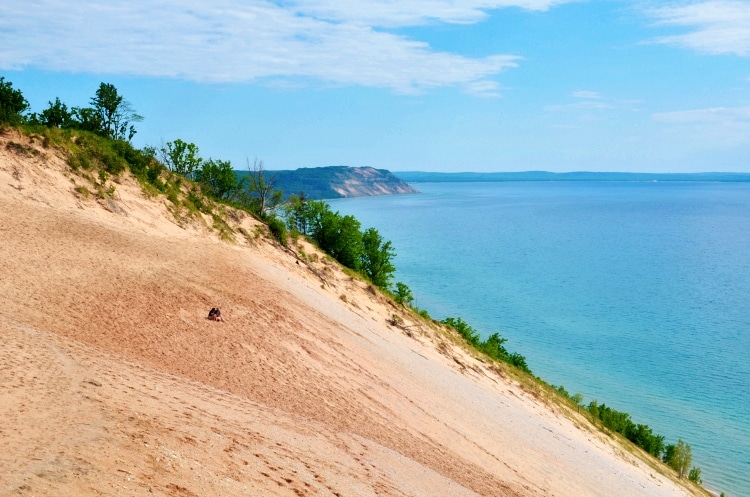 Located about 40 minutes west of Traverse City in Glen Arbor, Sleeping Bear Dunes covers 35 miles of majestic shoreline on Lake Michigan. The natural dunes were formed by wind and water over thousands of years.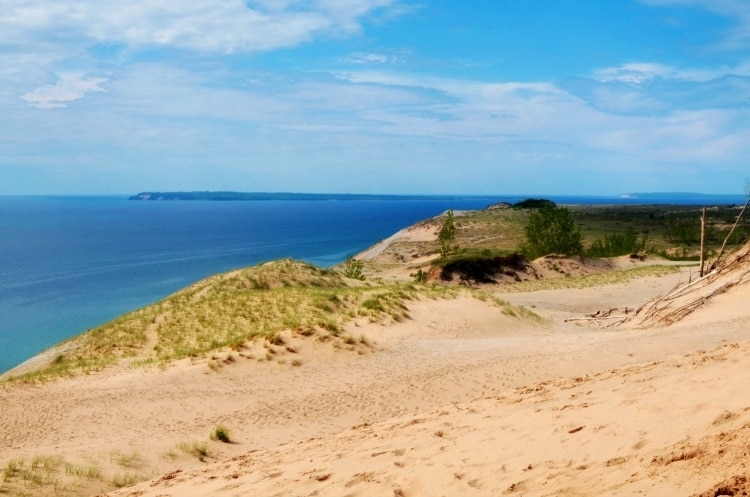 The Legend of Sleeping Bear Dunes
The name, Sleeping Bear Dunes, comes from a Chippewa (Ojibwe) legend. According to the legend, a forest fire on the shore of Lake Michigan drove a mother bear and her two cubs into the lake. They set out for the opposite shoreline, but the two cubs lagged behind. When the mother bear reached the shore, she waited for her cubs, which sadly, never arrived as they drowned in the lake. Still, the mother bear sat and waited. The Great Spirit was impressed with her determination and created two islands, North and South Manitou, to commemorate the cubs. The winds buried the sleeping mother bear under the sands of the dunes where she still waits to this day.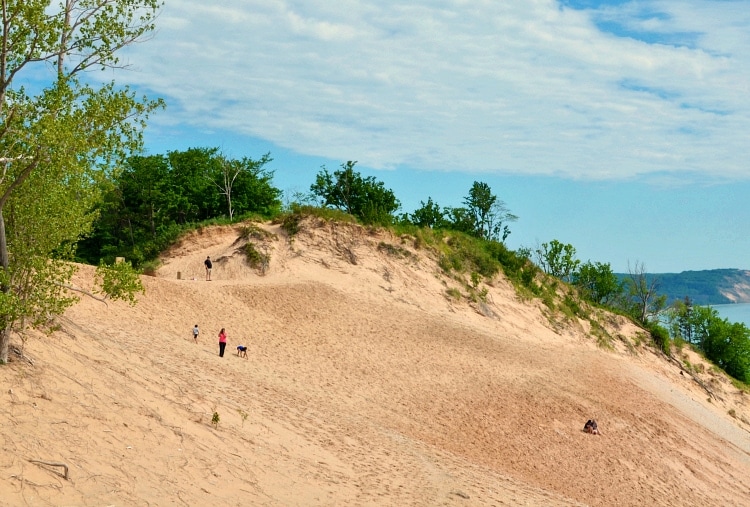 I only had a short time to explore a small section of the dunes, but I could definitely see myself returning with my family to attempt the Dune Climb. Though I'd expect the climb is much harder than it looks. Unless you're super athletic, hiking just a short distance in the sand can take a lot of effort. There are trails, boardwalks and lookout points for those less adventurous.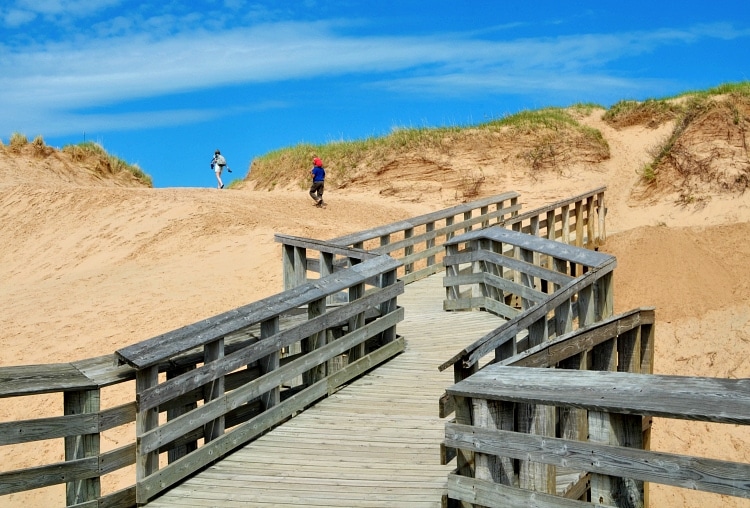 Sleeping Bear Dunes would be a fantastic location for a family picnic. I don't think there's a bad view anywhere in the park — in 2011, Sleeping Bear was named "Most Beautiful Place in America" on ABC's Good Morning America.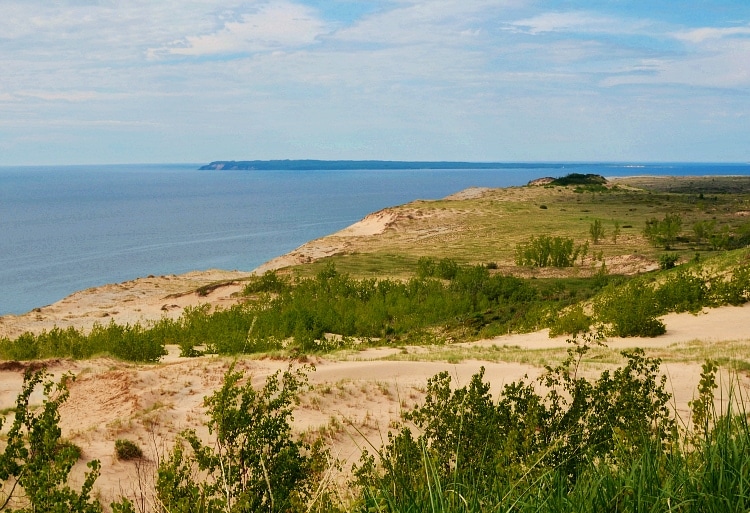 A vehicle pass is required to visit the Sleeping Bear Dunes. Passes cost $10 and can be purchased at the Phillip A. Hart Visitor Center, the Dune Climb, the Pierce Stocking Scenic Drive and The Homestead. For more information visit www.sleepingbeardunes.com.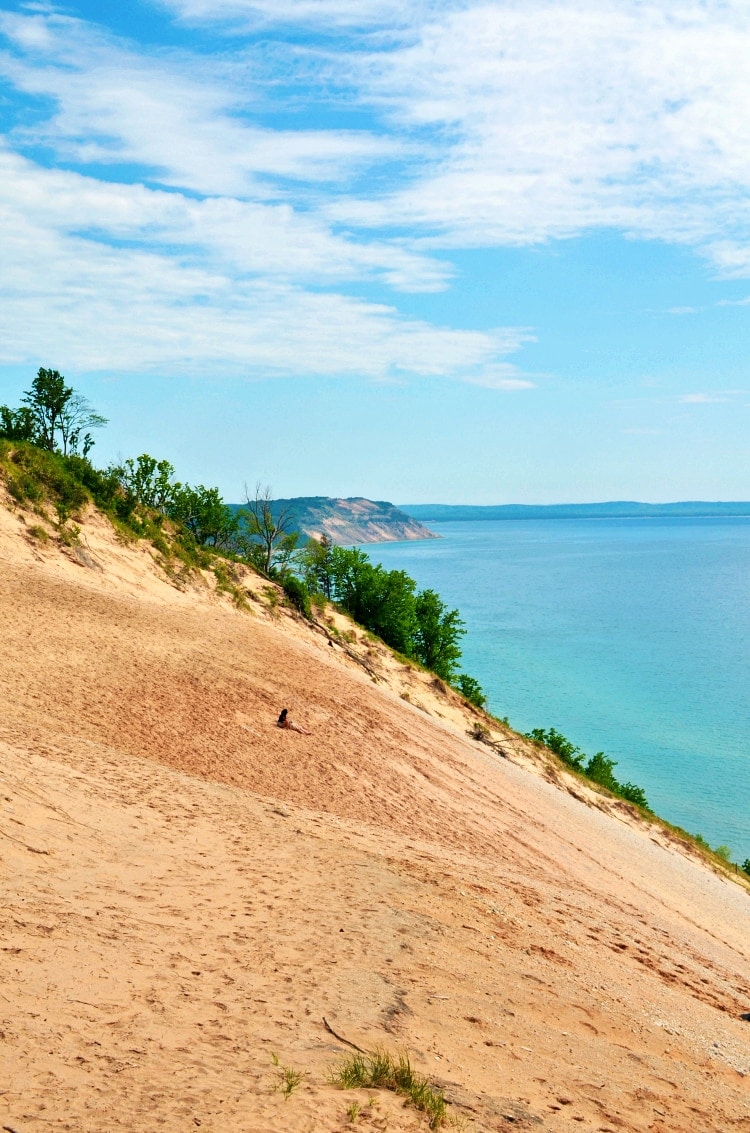 Special thanks to Pure Michigan for hosting my visit. All opinions are my own.