One film that's sure to be a blockbuster this summer is Walt Disney Pictures' "Maleficent". Starring Angelina Jolie, who is also one of the executive producers, as the iconic Disney villainess. Instead of sticking to the more well known story of Sleeping Beauty, writer Linda Woolverton is approaching the story from the villian's point of view. They've chosen to tell the untold story of the evil queen and what caused her to become cold and hardened.
"Maleficent" is new spin on an old tale, and I can't wait until it comes to theaters on May 30, 2014.
Check out the trailer and poster below — I think Angelina knocks it out of the park as Maleficent!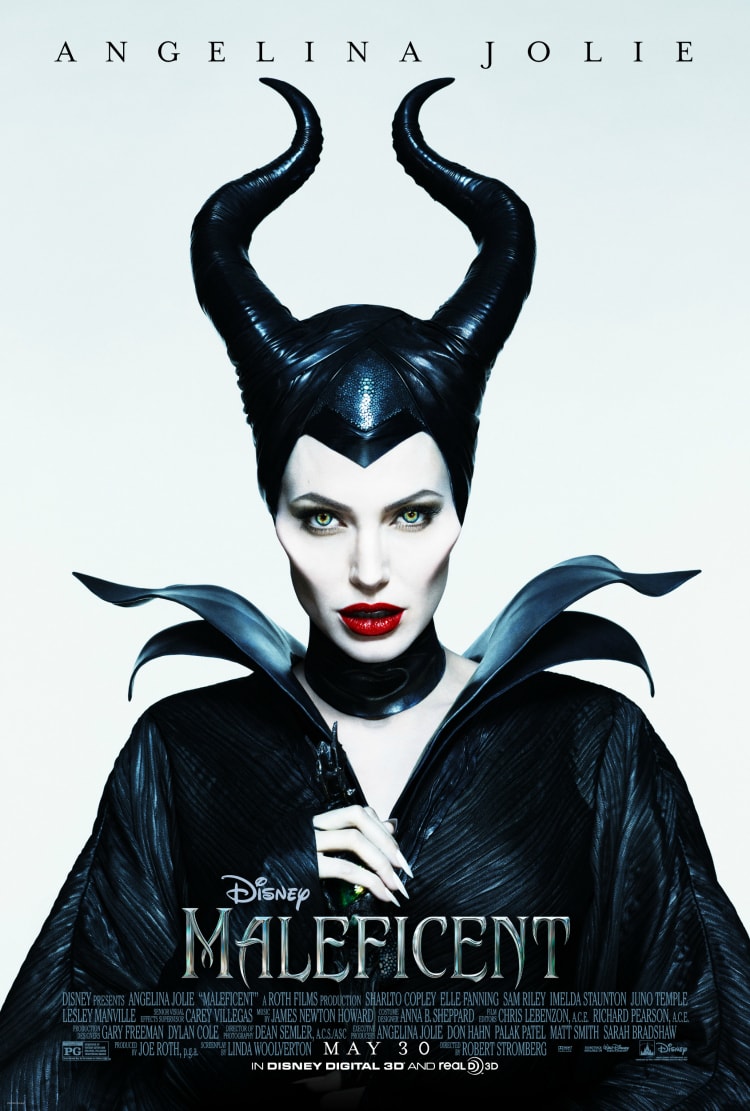 "Maleficent" explores the untold story of Disney's most iconic villain from the classic "Sleeping Beauty" and the elements of her betrayal that ultimately turn her pure heart to stone. Driven by revenge and a fierce desire to protect the moors over which she presides, Maleficent cruelly places an irrevocable curse upon the human king's newborn infant Aurora. As the child grows, Aurora is caught in the middle of the seething conflict between the forest kingdom she has grown to love and the human kingdom that holds her legacy. Maleficent realizes that Aurora may hold the key to peace in the land and is forced to take drastic actions that will change both worlds forever.