Traveling is not about the journey, it's the experience that matters the most. The experience that starts right from planning has an unexplainable thrill. What about your next trip? Have you planned it yet? If you are planning to go further west, Colorado is one of the most complete travel destinations to explore and conquer. The vistas of a lush green meadow surrounded by the mighty Rocky Mountains, the beautiful view from one of the Breckenridge cabin rentals, camping somewhere near the Maroon Lake; the western end of the world has a lot in store for you. Here's a complete guide to your best vacation ever!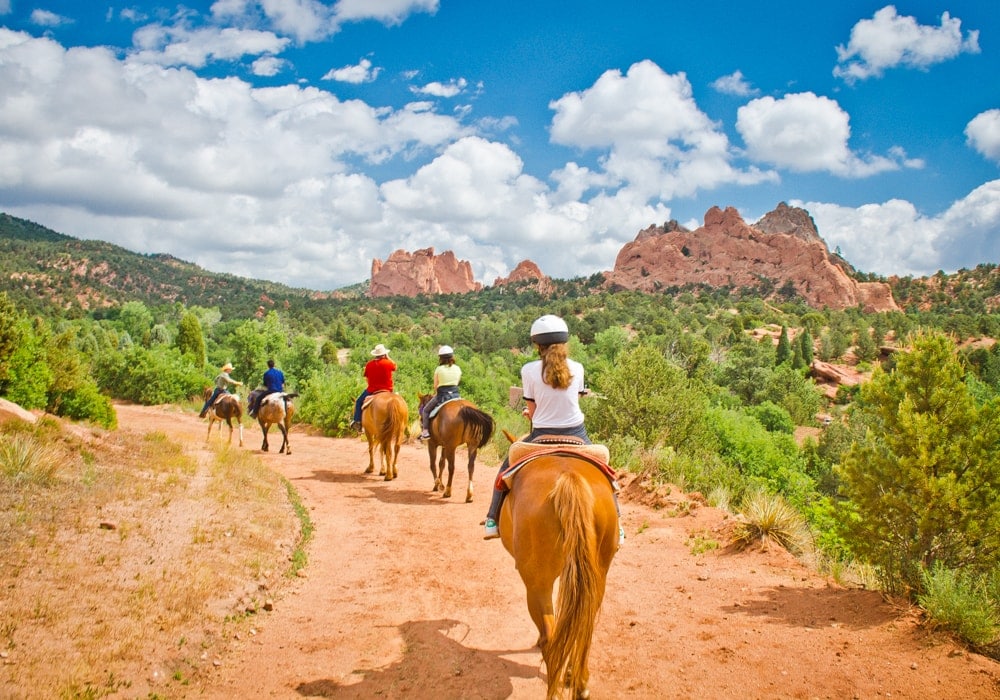 Best time to visit
The best part of Colorado is that sun shines almost throughout the year, even when it's snowing! Colorado glows for nearly 300 days a year. The summer afternoons can be pretty hot. Due to the higher altitude, the evenings and morning are cool. Monsoon is a phenomenon in Colorado— the sudden arrival of sun after heavy downpour results in dramatic light-shows along the mountains and canyons. Colorado is a treat for your eyes and mind, and you can visit anytime you want. But the western state sees a massive tourist visit from May to October.
Popular towns of Colorado
Denver, the capital, has the international airport and is the biggest city in the state. The city is full of microbreweries and restaurants. Denver's biking culture is a well-known phenomenon, and you can give it a try along the many bike trails that traverse the city.
Boulder, another popular city, is known for being a college town with plenty of outdoor activities. Chautauqua Park, a national historic landmark, is just about two miles from downtown Boulder.
Aspen is a town known for its luxury accommodations, but underneath the glamour, there is an adventurous soul to the city. National parks and ski resorts surround Aspen, and Roaring Fork River runs right through it.
Durango is another famous adventure center in southwestern Colorado— which you must visit if you are looking for an adrenalin rush during your vacation.
Places to visit
A variety of places ornamenting the state, Colorado is a platter of beautiful experiences to choose from. It's not a place where you can stay indoors and relax, Colorado screams outdoor adventure, and here are some must-visit sites.
Rocky Mountains
Peaks above 4,000ft, standing tall, the Rocky Mountains are an experience to die for. The abruptly placed snowcapped mountains in the middle of green plains offer you many hiking and camping opportunities. Even during the busy months when the tourists flood in, the Rocky Mountains are an ideal place to look for serenity away from the urban chaos.
Ski Country
Colorado has some amazing downhill skiing experiences. The Cross-country and back-country terrain add to the beauty of winter. If you are looking for a hardcore skiing experience, the best time to visit is from late fall through early spring.
Desert, canyons and meadows
If you think Colorado is all about mountains and peaks, you are mistaken. From blossoming meadows to hill deserts and yes, of course, the canyons, who can ever get enough of it? Great Sand Dunes National Park has the tallest dunes in North America. Mesa Verde National Park is well known for the very popular Cliff Palace. Black Canyon of the Gunnison National Park should also be on your list of must visit places.
Things to do in Colorado

Whitewater adventures
Whitewater rafting is one of the most popular summer activities on the Arkansas River—, especially on a hot day! Guided whitewater trips are available daily with class 2 and 3 rapids. If you want more adventure, multi-day trips are available which take you to Gunnison River.
Hiking
Another popular activity in this district during the summer months, especially in Breckenridge, is going for some trekking. In Colorado, there are about 53 peaks above 14,000 feet. Hiking is one of the most preferred activities by the tourists who visit this state. It has almost every type of hiking, from high peaks to endless green lands to the deep crinkled canyons. There are a lot of hiking trails which open up in the Alpine landscapes of this beautiful ski resort during the open months. Going for a walk through these trails will take you to some excellent viewpoints, from where you can see some of the most incredible vistas, lush forests, and wildlife of this Alpine region.
Skiing
One of the most popular activities on the list in Colorado is skiing. And it's not at just the big fancy resorts, you can find small-town gems for skiing, too.
Snowshoeing
Snowshoeing is one of the most popular activities in the Breckenridge region during the winter months. The beautiful landscape of this region gets covered in powdery white snow, which creates an excellent opportunity to try the sport out.
Cross-country skiing
If you have a lot of experience in skiing, then you cannot miss this opportunity of trying out this extremely adventurous sport if you are visiting the Breckenridge region of Colorado during the winter months. The miles after miles of the beautiful Alpine landscape covered with powdery snow creates a beautiful stage for this awesome adventure.