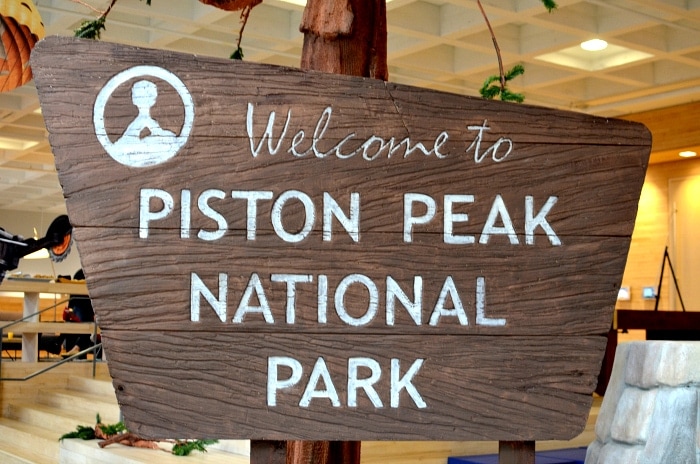 If you haven't taken your kids to see Planes Fire and Rescue yet ... what are you waiting for!? If you have, you know that the film is set in Piston Peak National Park — a fictional national park created just for the movie.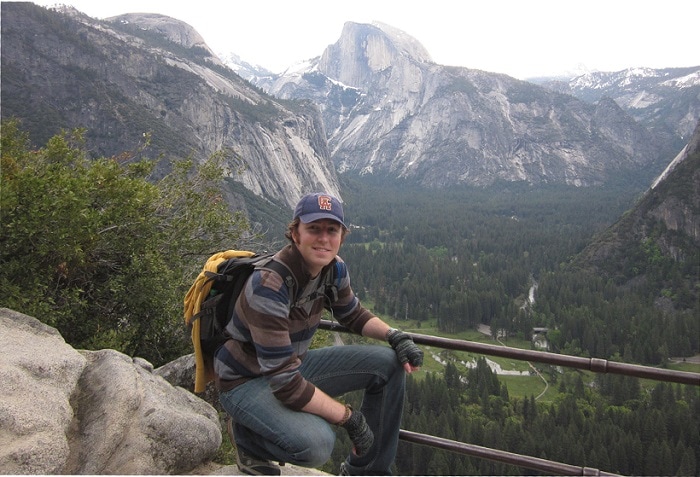 When I was out in Los Angeles for the Planes Fire and Rescue Event, I was able to sit down with the movies's art director Toby Wilson for a behind-the-scenes tour of Piston Peak National Park that included some hidden gems you might not have noticed. Take a look!
10 Fun Facts About Piston Peak National Park
1.Piston Peak National Park was largely based on Yosemite National Park, but it also has elements of many of the U.S. National Parks, including Yellowstone.
2.  Piston Peak  is set in a valley, measuring 12 miles long and four miles wide — bigger than the Grand Canyon.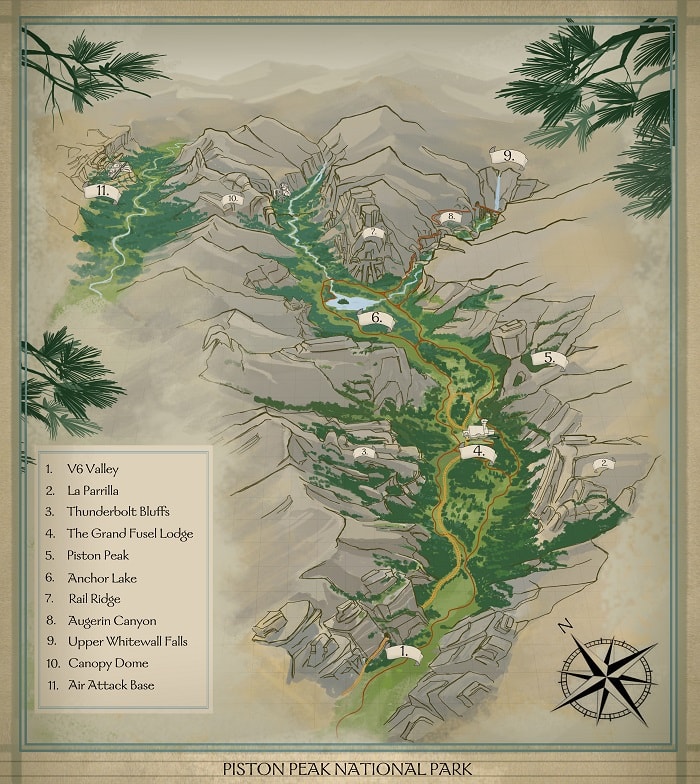 3. The detail of Piston Peak went way beyond the design. The park was created with facts on the foliage, rocks and wildlife that live there.
4. The Grand Fusel Lodge is modeled after the iconic shape of the Old Faithful Inn at Yellowstone. The interior design is based on the Ahwahnee Hotel at Yellowstone National Park.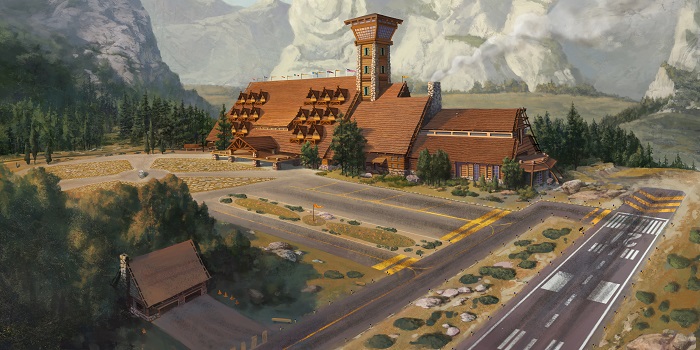 5. The steam locomotive in the Planes Fire and Rescue is John Lasseter's dream locomotive —it was based on his specifications.
6. The stepped pyramid design on Windlifter means "Thunder Cloud".
7. La Pariah was inspired by El Capitan, and Upper Whitewall Falls was inspired by Bridal Vail Falls — Both are in Yosemite National Park.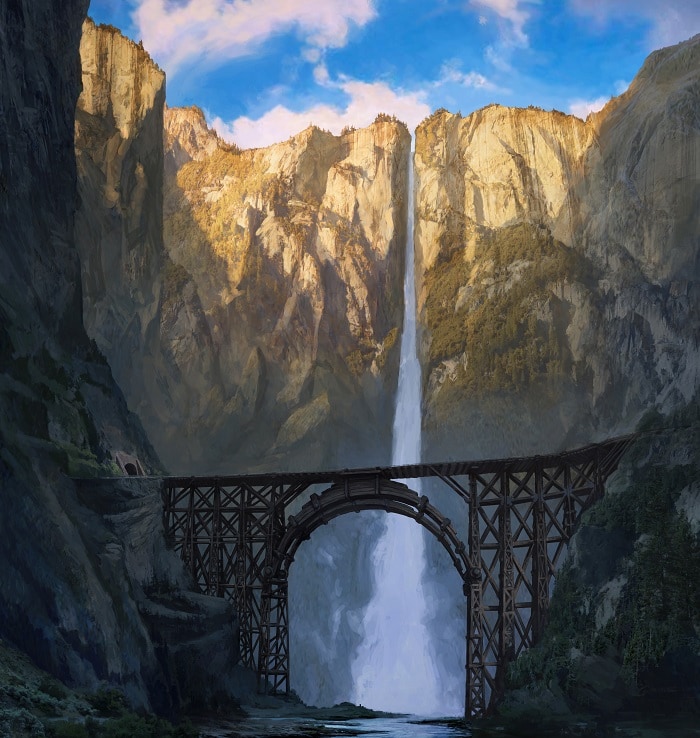 8. Thunderbolt Bluffs pays homage to WWII Thunderbolt planes.
9. Augerin Canyon was named for the danger it represented to the air attack team. "Auger in" means to crash a plane into the ground
10. Everything in the film has a meaning. For example, all the numbers and letters on the cars and planes in the movie are there for a reason. Many of them are birthdays of the animators children.
Planes: Fire & Rescue is now open in theaters nationwide!
Special thanks to Walt Disney Studios for inviting me out to Los Angeles for the Planes #FireandRescueEvent. All opinions are my own.