This post is brought to you by Pompeian as part of the #PantryInsiders program. All opinions are my own.
A few weeks ago I was invited to participate in an online olive oil tasting as part of the Pompeian Pantry Insiders program. As someone who has been to both Italy and Spain and tasted olive oils, almost, straight from the source, I can tell you that not all olive oils are created equal and the taste and depth of flavor varies by region and varietal.
One of the reasons that I partnered with Pompeian is because they've been America's largest national brand of olive oil for more than 100 years. The company, which was founded in the hills of Tuscany, selects the season's best olive oils and then blends them to the same quality standards with a consistent taste, year after year. This means you can depend on Pompeian to give you the best tasting olive oil, bottle after bottle. In addition to the classic olive oils that most of us use in our kitchen, Pompeian also has a line of varietals made from three different kinds of olives— Arbequina, Koroneiki and Picholine.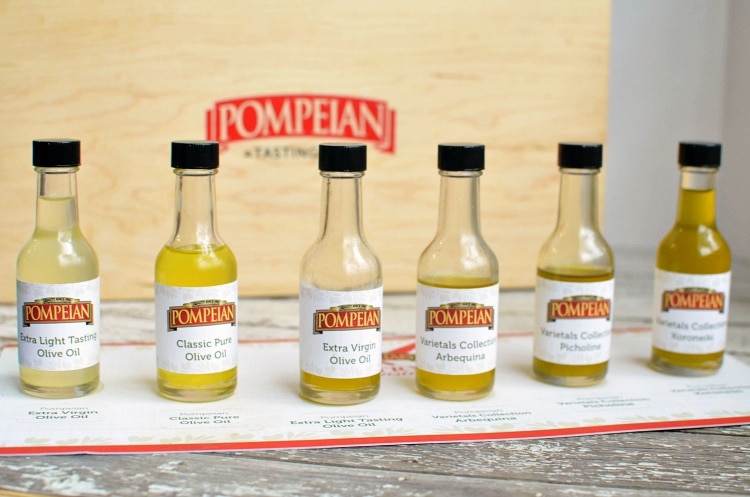 The process of taste testing olive oils is similar to wine tasting. You add a small amount of the oil into a cup, similar to a shot glass, which is used to swirl and warm the olive oil. First you smell the olive oil to get the aromas, and then you sip, noting the flavors that come through. Each variety of Pompeian olive oil can be used in different ways to enhance the flavor of the foods you're cooking. For instance, Pompeian Extra Light Olive Oil should be used in sauces or stir-fry dishes, where you want the flavor of the food to come through. For foods where you want the flavor of olive oil to shine, one of Pompeian's Varietals would work best. I've already used Pompeian Koroneiki Olive Oil in a recipe for Greek Bruschetta (sooo good!), so I thought I would feature one of the other varietals in this month's post.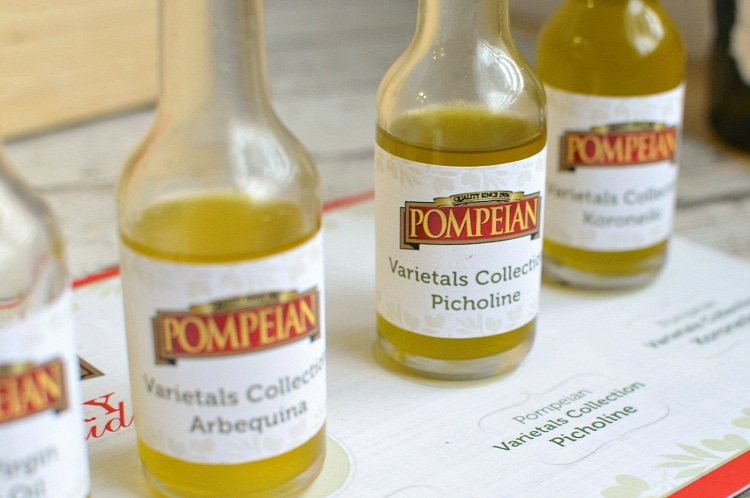 Based on my taste test, I chose to work with Pompeian Picholine Extra Virgin Olive Oil for a simple side dish of sautéed asparagus with fresh garlic and feta cheese.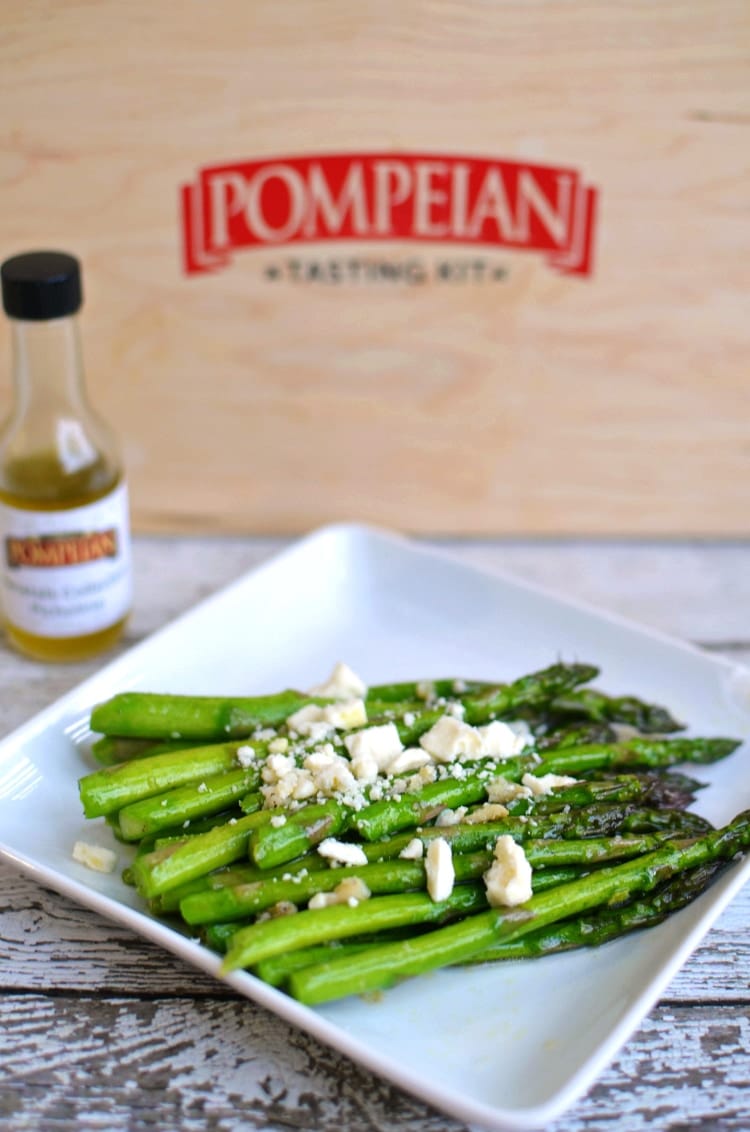 Picholine Extra Virgin Olive Oil is medium-bodied with a green fruitiness, hints of herbs and a pleasing balance of bitterness, with a clean and light finish. It can be used on meats, in sauces, or on foods where you want to take flavor to another level. I personally love the earthy, herby flavor of Picholine, especially when paired with fresh asparagus. Here's the recipe:
Sautéed Asparagus with Fresh Garlic and Feta
Ingredients:
1lb fresh asparagus, ends trimmed
2  tablespoons Pompeian Picholine Extra Virgin Olive Oil
3 cloves garlic, chopped
½ teaspoon coarse Kosher or sea salt
pepper to taste
2oz feta cheese, crumbled
Directions:
Heat a large saute pan to medium. Add olive oil and chopped garlic. Stir until garlic is lightly browned.
Add in asparagus, making sure to coat well with olive oil. Sprinkle in salt and pepper to taste.
Let asparagus cook for 10 minutes, or until al dente.
Remove asparagus from heat and plate, adding feta cheese to top and an additional drizzle of olive oil, if desired.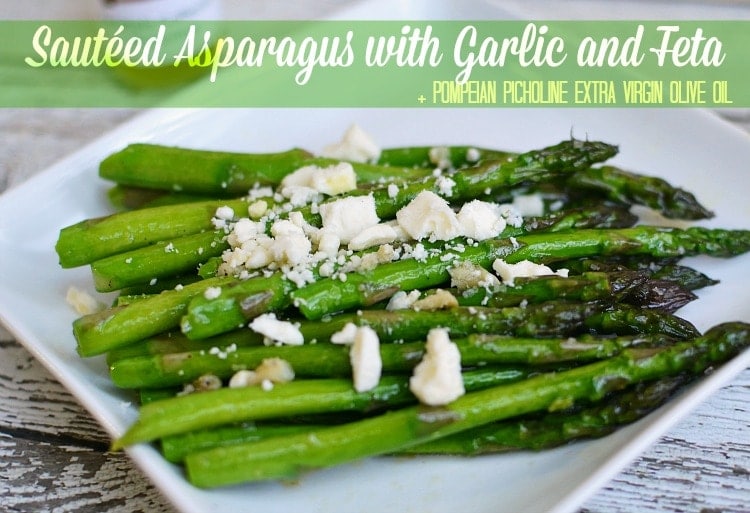 Which variety of Pompeian Olive Oil would you like to try?