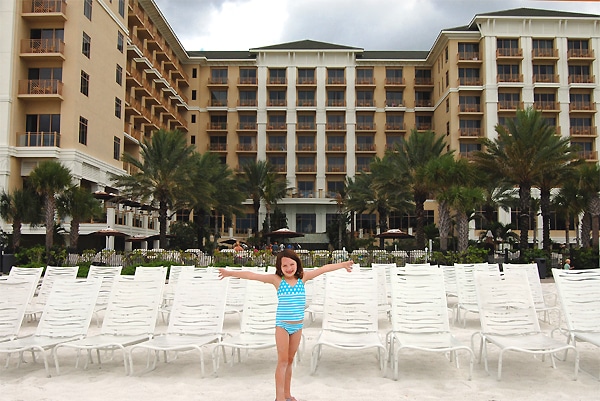 This September, Dolphin Tale, a new 3D family movie starring Harry Connick Jr., Ashley Judd, Morgan Freeman and Winter, a bottlenose dolphin, will premiere in theatres nationwide. The movie is inspired by the true story of Winter the dolphin, who was rescued off the coast of Florida, and rehabbed at the Clearwater Marine Aquarium with the help of a prosthetic tale. The film was shot in and around Winter's home in Clearwater, Florida.
To celebrate the release of Dolphin Tale, Sandpearl Resort on Clearwater Beach invites families to get up close and personal with the famous dolphin during their vacation with the new Winter the Dolphin Family Package.
My daughter and I were invited to experience the Sandpearl Resort, its amenities and the new Winter the Dolphin Package- it turned out to be a weekend we won't soon forget!
The Winter the Dolphin Package includes:
- Accommodations in any room category of your choice
- Breakfast daily for two adults and two children at the resort
- Two tickets to the Clearwater Marine Aquarium to see Winter up-close
- A copy of the book - "Winter's Tail: How One Little Dolphin Learned to Swim Again
The Rooms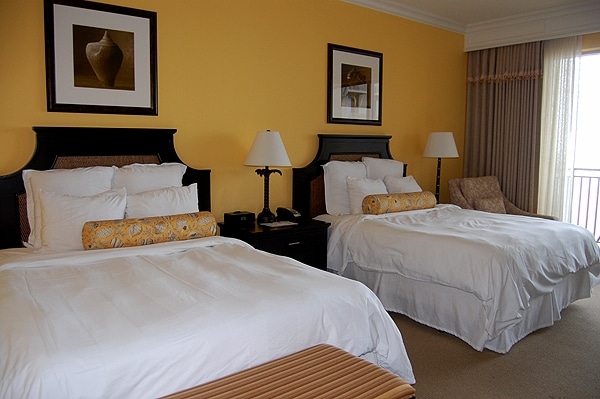 We were treated to a double queen room with a Gulf view. For a mother/daughter trip, this was perfect. Such a luxury to have a bed all to myself! Of course, there would of been plenty of room for another guest or two.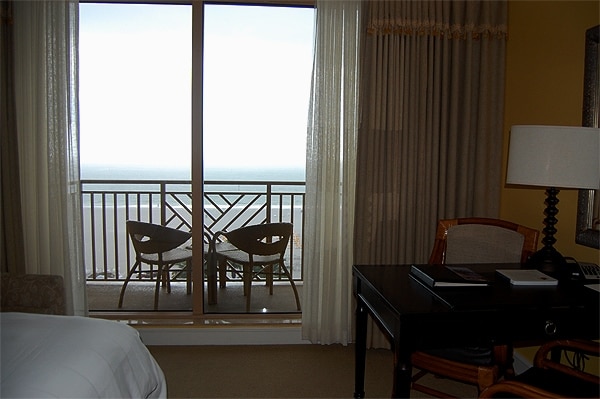 I thought the room was spacious and very comfortable...and you can't beat the view!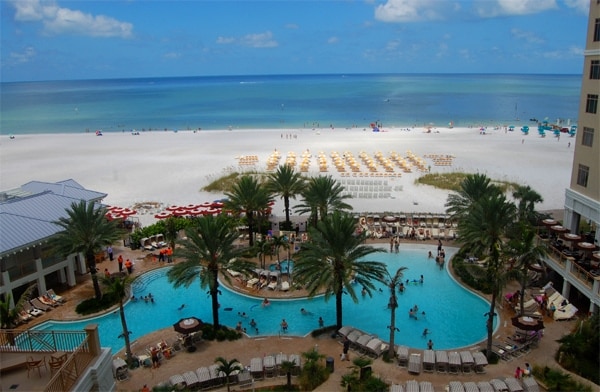 Room amenities include: luxurious bedding, a 32-inch flat screen TV, a refrigerator, a coffee maker with coffee & tea, Gilchrist and Soames bath products, and complimentary bottled water, WIFI and newspaper.
Sandpearl Dining
There are four options for dining at the Sandpearl Resort: Caretta on the Gulf, featuring award-winning beach front dining; Tate Island Grill, serving up casual poolside cuisine; The Marketplace, grab and go coffee, pastries, salads and wraps; and Room Service.
For a fabulous buffet breakfast, Caretta on the Gulf puts out a great spread with made to order omelets and waffles, and a selection of bacon, sausage, hash browns, french toast, biscuits and gravy, fruit, breads and cereals. Guests booking the Winter the Dolphin Package receive breakfast daily for two adults and two children.

We also enjoyed lunch at Tate Island Grill, which is conveniently located next to the pool with access to the beach. There was a nice selection of appetizers, salads, sandwiches, burgers and beverages, plus a kids menu.
My favorite was the Surf & Turf Burger made with choice Angus, fried shrimp, avocado aioli, cilantro, white cheddar, lettuce, tomato and onion-- YUM!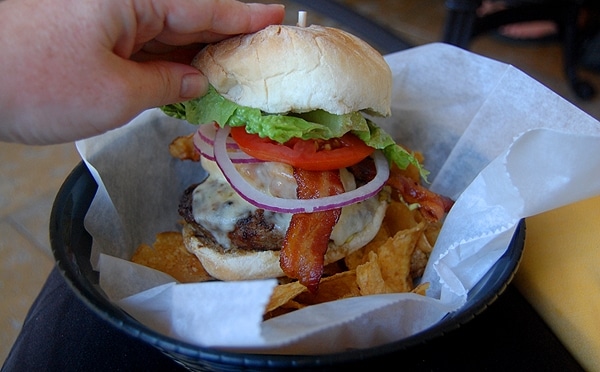 One of the great perks of staying at the Sandpearl is having your lunch delivered pool or beach side. This eliminates having to get the kids out of the water and dried off to eat inside the restaurant.
Happy kids make happy moms 🙂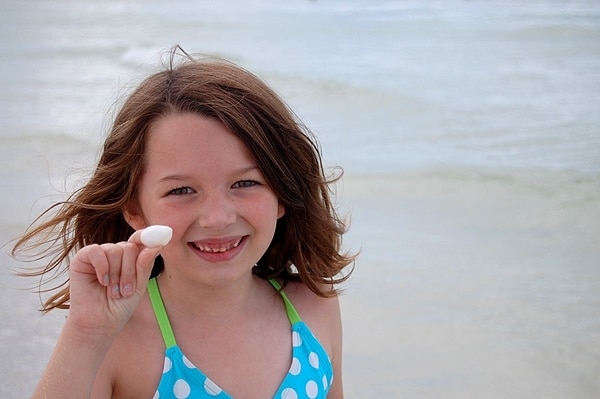 Ordering room service is one of our favorite indulgences while on vacation....and room service at the Sandpearl Resort did not disappoint! My daughter and I both ordered the Caretta Club (Smoked Turkey, Lettuce, Tomato, Avocado,Bacon, Fried Egg, Mayonnaise) and it was so good, we ordered the same thing the next day. DOUBLE YUM!!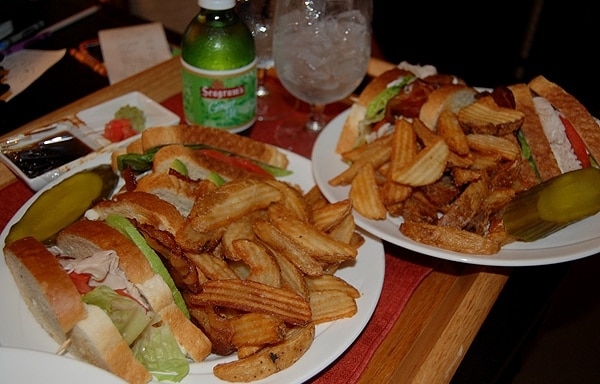 We enjoyed every meal we ate at the Sandpearl Resort. The food and atmosphere is very relaxed and casual, perfect for a beach getaway!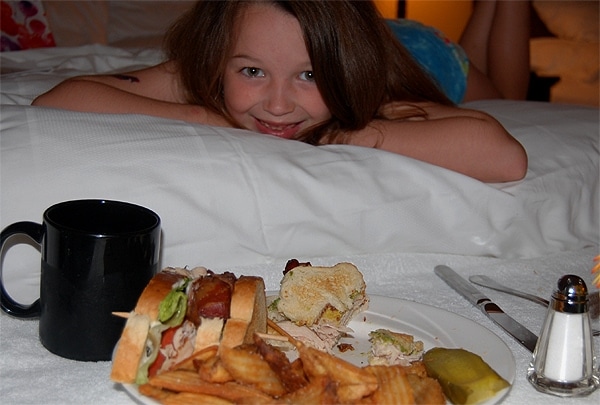 Meeting Winter at the Clearwater Marine Aquarium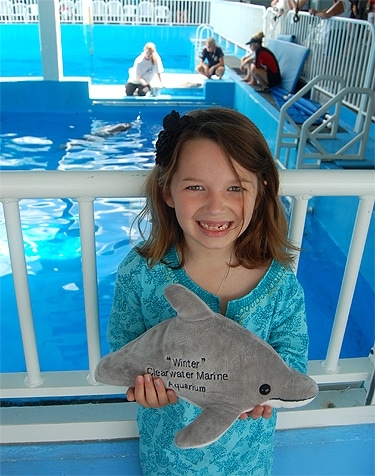 As part of the Sandpearl's Winter the Dolphin Package, guests receive two tickets to the Clearwater Marine Aquarium to see Winter.
Affordable transportation-- to and from the aquarium-- is provided by the "Jolley Trolley". It was an easy, breezy 5 minute ride. Adults ride for $2 each way, students 5-18 ride for $1.25; Four and under are free.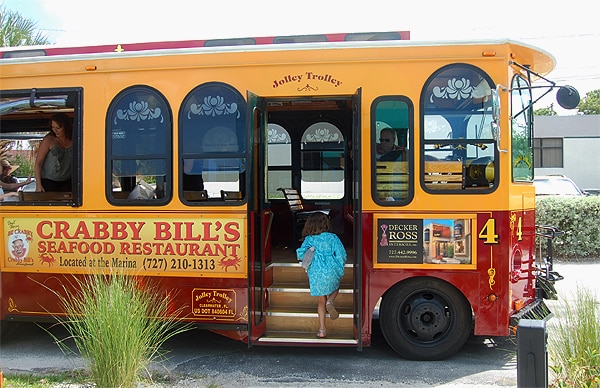 Winter is not the only dolphin at the Clearwater Marine Aquarium. Panama and baby Hope also call the aquarium home, as well as sea turtles, otters, sharks and stingrays-- all rescued and in the process of rehabilitation.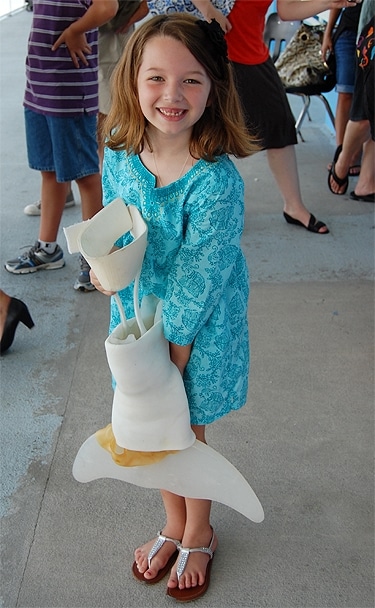 Dolphin Tale was actually filmed on location at the aquarium. Signs throughout the aquarium show where certain scenes were filmed. Winter's trainer, Abby Stone, can also be seen in the movie. The filmmakers wanted everything to be as true to life as possible.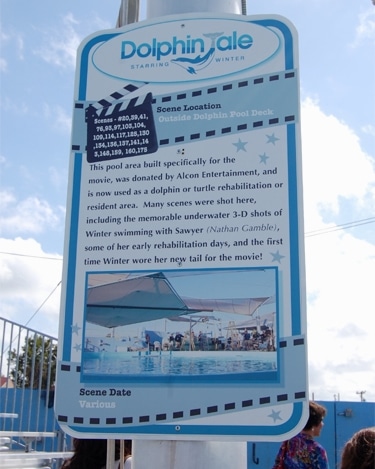 Sandpearl Resort Activites & Amenities

The Sandpearl Beach Resort is located directly on Clearwater Beach, so it should be no surprise that it's the main attraction. Guests have access to complimentary beach towels, chair and umbrellas.
The lagoon style pool has zero entry for little swimmers. Lounge chairs and umbrellas surround the area, with private cabanas available (for an extra fee).
If mom or dad want to spend time alone-- or make a visit to the  gym or spa-- Camp Ridley is offered to guests 5-11.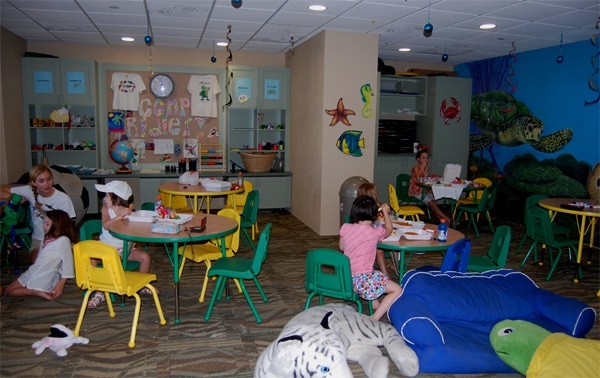 Kids enjoy nature, arts and crafts, scavenger hunts and sandcastle building.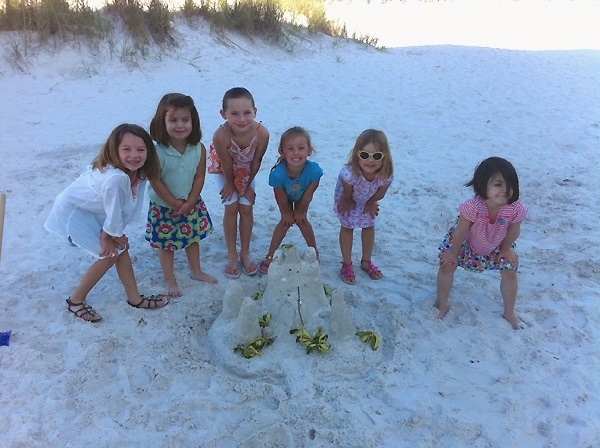 While my daughter spent a few hours at Camp Ridley, I enjoyed an aromatherapy massage at the Sandpearl Spa. The service was excellent, and the spa was tranquil-- After a few active beach days, it was the perfect chance to unwind.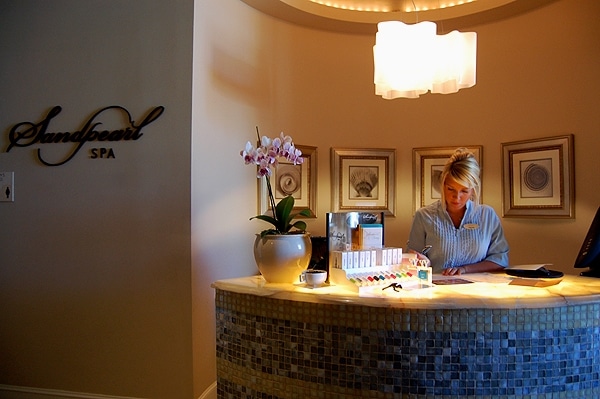 Overall
My daughter and I had a blast at Sandpearl Resort. It was great to get away together-- from lounging by the pool, to taking a walk to Pier 60, we found a ton of activities on Clearwater Beach. The area is very family-friendly with plenty to see and do within walking distance of the resort. In fact, you might not need to rent a car, unless you want to leave the beach area. The Jolley Trolley offers affordable transportation up and down the beach.
Some of our favorite activities at the Sandpearl were making s'mores with new friends, a sunset beach stroll, hanging out in the cabana and room service. If you're looking for a luxury beach getaway, Sandpearl Resort is the way to go!
The Winter the Dolphin Family Package is available for booking from now until December 31, 2011. A two-night minimum stay is required, and a portion of every package booked will be donated to the Clearwater Marine Aquarium to help feed and care for Winter and her friends.
 Special thanks to the Sandpearl Resort for hosting me and my daughter. All opinions are my own.