I suppose it was a year or so ago when I first heard about the movie Saving Mr. Banks. It was still in production and Tom Hanks was filming scenes for the movie at Disneyland. I had no sense of the storyline other than Tom was playing the role of Walt Disney, and this was a big deal because the icon had never been depicted before in a feature length film.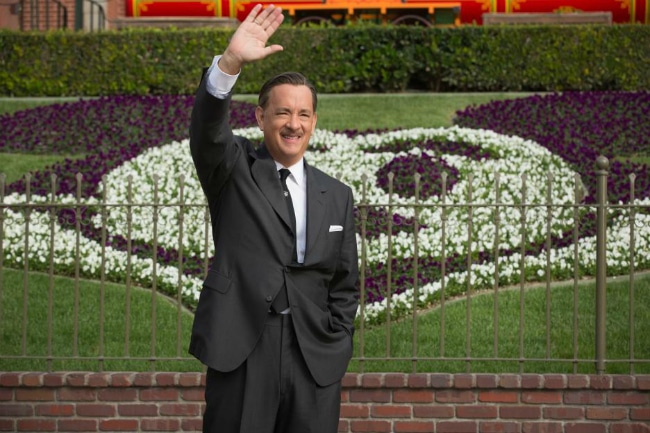 Fast forward to November 2013, when I was treated to an advanced screening of Saving Mr. Banks ... in Walt Disney's personal screening room, no less!  It was only then that I realized that the film, inspired by true events, was less about Walt Disney and more about P.L. Travers, the author of Mary Poppins, and how the book came to be one of the greatest musical films of our time.
In 1961, Walt Disney invited "Mary Poppins" author P.L. Travers to his studio in Los Angeles to discuss, in person, his continued interest in obtaining the movie rights to her beloved book and character—a pitch he first made to her in the 1940s. Still hesitant and disinterested after all those years, Travers wanted to tell the Hollywood impresario to go fly a kite but with dwindling sales of her books and a bleak economic future looming, P.L. Travers said yes and embarked on a two-week sojourn in Los Angeles that would ultimately set the wheels of the beloved film in motion.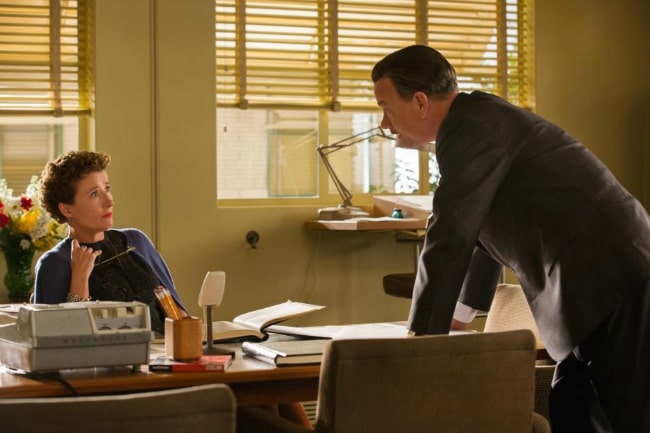 Because of her past, which we learn about through a series of flashbacks, P.L. Travers (Emma Thompson) is not easily swayed by Disney and Co., despite their best efforts.
Much of her resistance stems from her relationship with her father (played by Colin Farrell), who was a banker and is the basis for the "Mary Poppins" story's patriarch, Mr. Banks—the character in the book whom the famous fictional nanny comes to aid.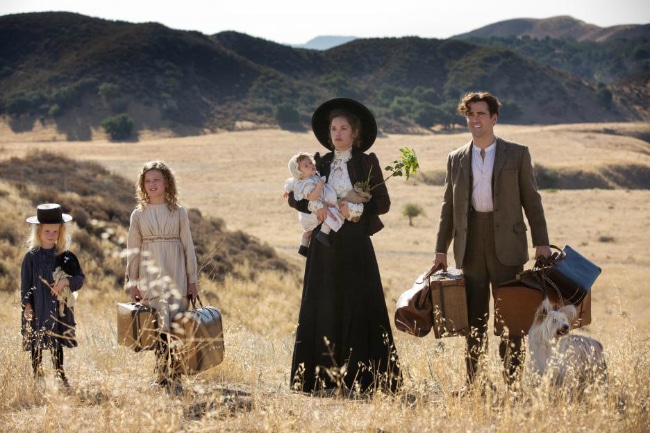 It was fun getting a glimpse into the life of Walt Disney and the major role he played in the production of his films. The research that went into making Saving Mr. Banks included six hours of audio recordings from story meetings between P.L. Travers and the original creative team, as well insights from Richard Sherman, who with his brother Robert, wrote the now-classic songs for Mary Poppins.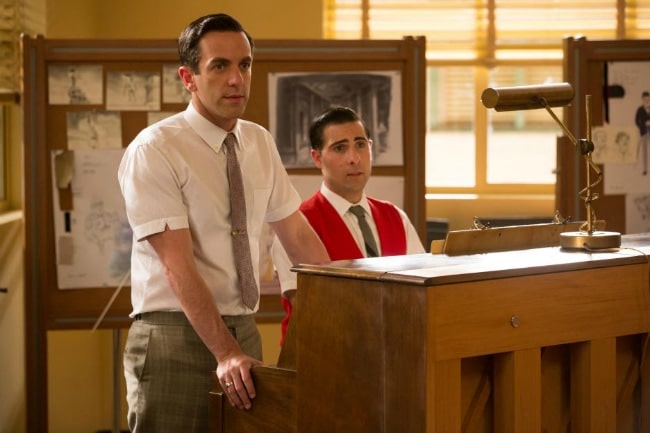 Saving Mr. Banks took me by surprise because I wasn't a huge Mary Poppins fan going in (it had been at least 15 years since I watched it, which has since been remedied) ... I expected it to be good, but it was really good—though, I was not prepared for how emotional it would be for me, and admittedly cried like a baby through parts of it (If you're a crier, bring some tissues!). The acting, by all involved, is superb ... making Saving Mr. Banks a must-see (crossing my fingers for best-picture of the year)!
Saving Mr. Banks opens in theaters nationwide December 20, 2013!
Special thanks to Walt Disney Studios for inviting me to the #DisneyFrozenEvent. All opinions are my own.