I participated in an Influencer Activation on behalf of Influence Central for Lionsgate. I received a promotional item to thank me for my participation. All opinions are my own.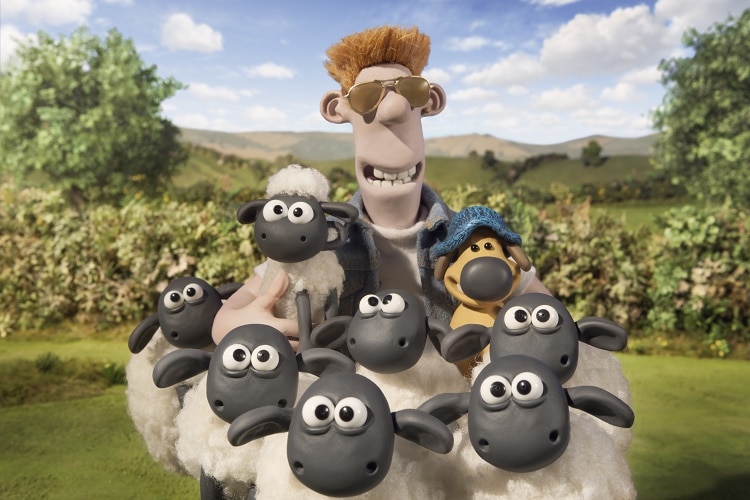 Every morning for three years, my daughter would wake up for school, sit down to breakfast and then watch Shaun the Sheep with me. We would laugh uncontrollably at the adventures of the brilliant sheep and all of his friends on the farm. The show was clever, funny and always brought smiles to our faces. It was the perfect way to start the day.
Come to find out, we weren't the only ones who thought Shaun the Sheep was great. He first appeared in the stop-motion short, A Close Shave and due to the positive response, was eventually featured in his own show. The series currently consists of 130 seven-minute episodes and is broadcast in over 180 countries.
If you've never had the pleasure of seeing the TV show, here is a brief synopsis:
The series revolves around the funny adventures of Shaun, an unusually bright sheep, who lives with his flock at Mossy Bottom Farm. Which is modeled after a traditional northern British farm. In each episode, their attempts to add excitement to their mundane farm life as livestock, somehow snowballs into a crazy adventure. Most often with the help of their fascination with human doings, actions and devices. This usually brings them into conflict and often into partnership with the farm sheepdog Bitzer. All the while, trying to avoid discovery by the Farmer.
The adventures that Shaun falls into are what my daughter and I love the most. Watching him trying to outwit all of the humans, who have no idea how smart he is and usually underestimate him in every way, is great fun for the whole family.
Shaun the Sheep Movie
The new film, Shaun the Sheep Movie, starts out with Shaun taking the day off and having some fun. But, in true Shaun the Sheep fashion, he gets a little more action than he bargained for. There's a huge mix up that involves the Farmer, a caravan, and a very steep hill, which leads them all to the Big City. As always, it's up to Shaun and the flock to return everyone safely to the green grass of home.
Check out this great clip that shows the sheep trying to pass as humans in a fancy restaurant.
With summer coming to an end, this is a perfect way for the entire family to enjoy some time together before school starts up again!
Shaun the Sheep Movie Opens Everywhere August 5th!