We woke up early on our first morning in Kissimmee, Florida to greet both the day and our favorite characters at the Gaylord Palms. What's better than bacon and eggs? Bacon and eggs and swamp juice. That's right, we were headed to have breakfast with Shrek -- also known as "Shrekfeast".
The walk through the Gaylord Palms was stunning. I've stayed at several Gaylord hotels in the past and they are all magnificent but the Gaylord Palms created a tropical oasis that was bright and beautiful. It felt perfect for sunny Florida!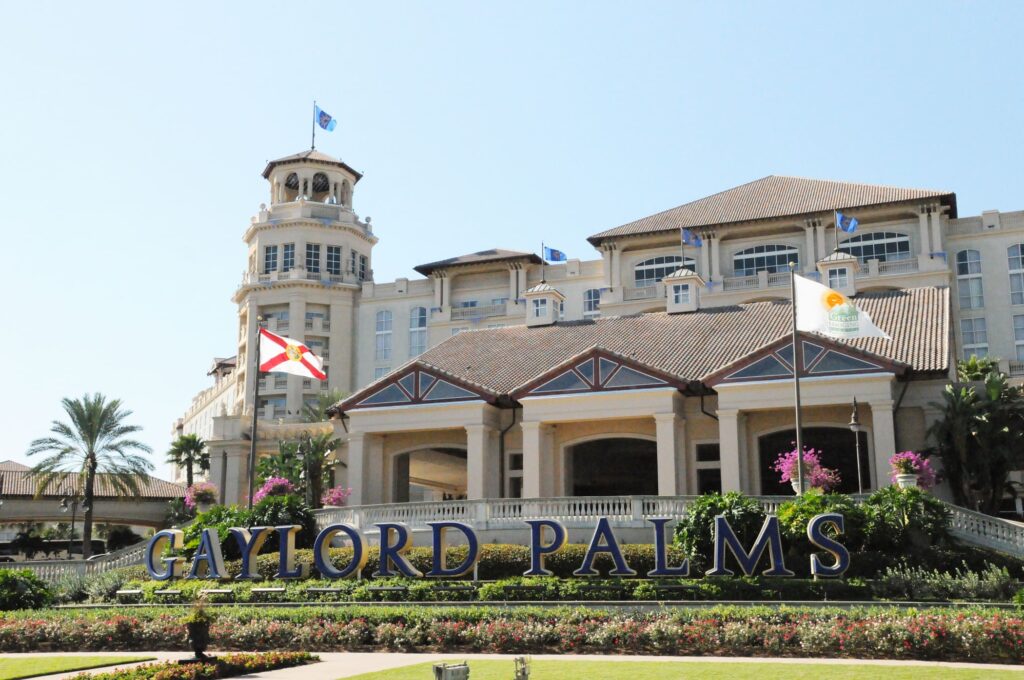 (photo courtesy of  Experience Kissimmee)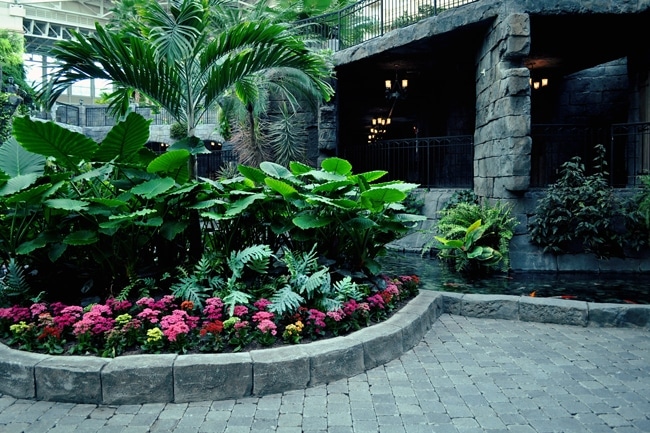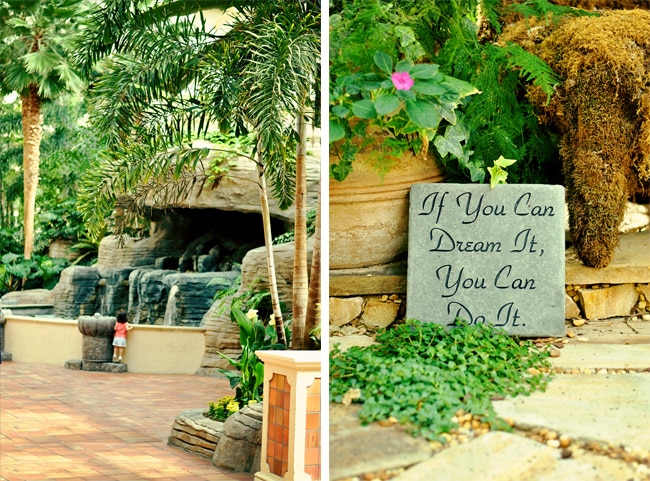 The kids were all completely enamored with the brightly colored koi fish and clamored to find a spot to sit at the water's edge so they could peer over and watch them dart about.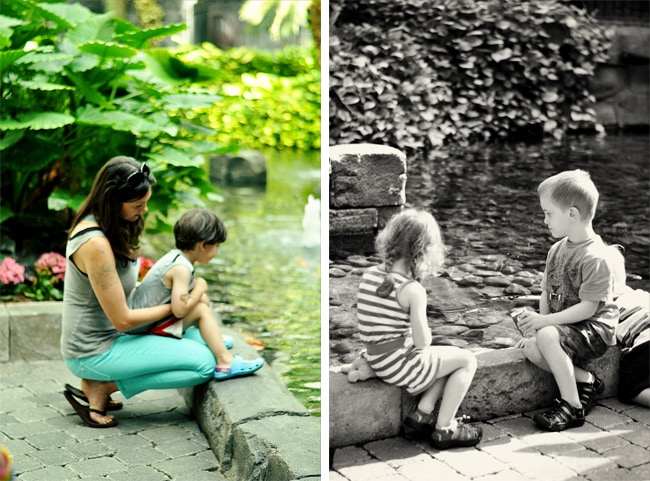 Then it was time for Shrekfeast! First we went through the breakfast buffet, which had a huge selection of food to choose from. And for the kiddos they had Shrek-themed choices, like swamp juice and ogre shaped waffles and oozing green marshmallows (I'll let you guess what those were supposed to be...ew!) They even had a green chocolate fountain- you can never go wrong with a chocolate fountain in my opinion, even if it was an ogre-ish shade of green.
Then we were ushered into a dining room and greeted by the Town Crier, who was amazing at his job. He was so personable and funny and really amped the kids up for Shrek and Princess Fiona's appearance.
And finally, the man ogre himself arrived! He was so large that his form filled the entire doorframe! He did funny ogre-ish things, like pretending to pick the kids noses, and played shy with the kids who were a bit intimidated by his large size until they warmed up to him.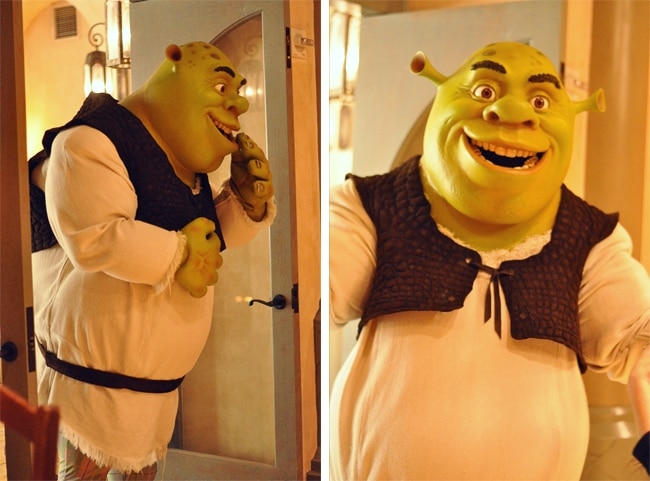 Princess Fiona made a grand entrance and the families lined up to have their photos made with the royal ogre couple. (Spoiler alert: I totally had my photo made with them too. This event isn't just for kids, y'all!)
Just when all the buzz had died down, Puss In Boots made a surprise appearance! The kids were so excited to take pictures with him.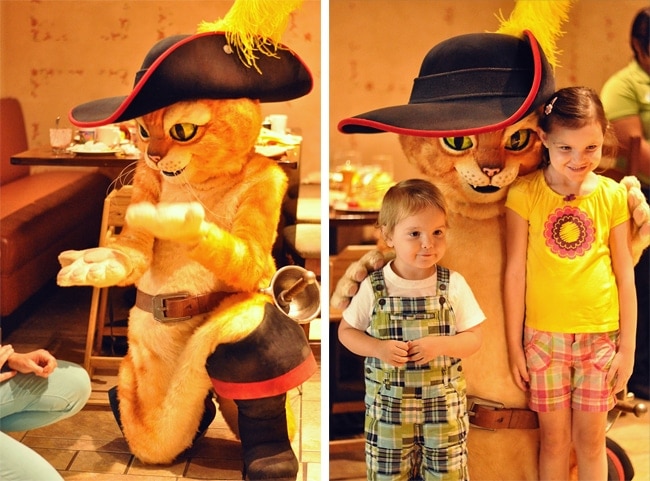 I would absolutely recommend putting a trip to Shrekfeast on your family's travel agenda when you are visiting Kissimmee, Florida. The staff was excellent and everyone involved worked hard to make it a really fun, enjoyable experience for the kids. You don't have to be a guest of the hotel to dine there and for the amount of food and the time the characters spent with the kids (and the kids-at-heart) it was definitely worth the price (which I thought was reasonable for a character breakfast!) If your children are fans of the Shrek movies, then this is the character breakfast to be at.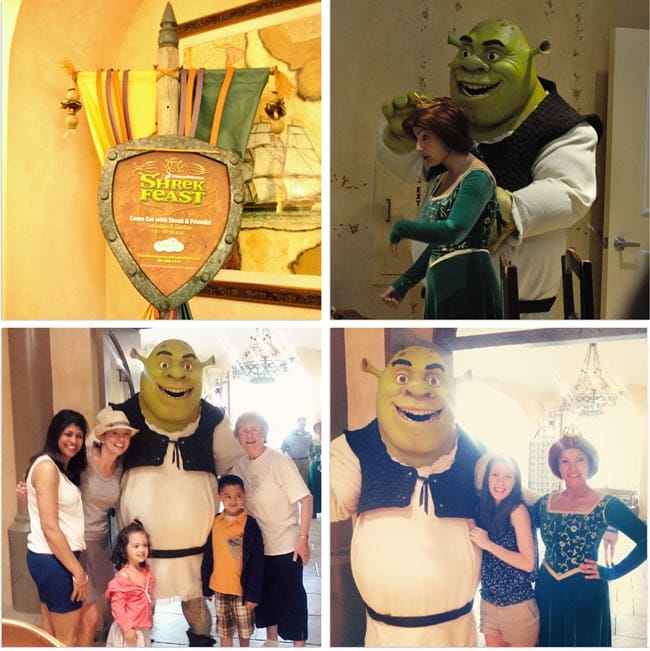 (Disclosure: Travel and accommodations were provided to me, however, all opinions and words are my own)