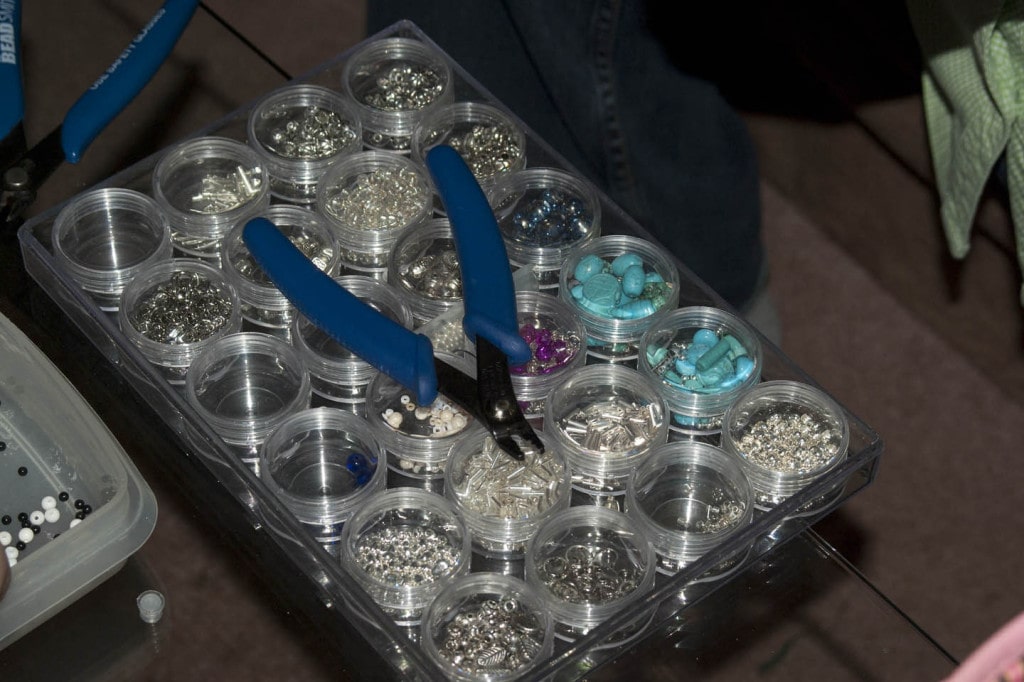 If you're looking for a hobby or a way to pass the time, you might consider bead stringing. Making jewelry from strung beads is not only a hobby for some, but a profitable way of life. For others, it's a fun way to socialize with their friends and family, and to create unique, personalized gifts for those they love. Still other people find much therapeutic benefit in making jewelry. Below are some ways that bead stringing can enrich your life, as well as a few tips on getting started.
 Stringing For Fun
Stringing beads can be a lot of fun. There so many beads in so many different shapes, styles, and colors, that you can create infinite combinations. You can make bracelets, rings, necklaces, and more by stringing beads. Many people like to have jewelry selling parties, which can be a fun way to socialize. When the holidays roll around, you can also string beads to make a variety of gifts for your family and friends. You can even customize gifts for people by using their favorite colors, and even their favorite words, animals, and other thematic items to make a gift they will cherish.
Stringing For Profit
Strung jewelry is very popular, and you can make a good amount of money on the side by selling your jewelry. Many sites allow you to sell your jewelry from home by simply adding some photos, a description, and the price. You can also sell your items at one of the various craft shows that occur every month. There are craft shows in nearly every city and state in the United States, and even internationally, as well. Not only is selling your items at a craft show a great way to make a profit, but it's also great way to network with other crafters and learn new skills.
Stringing Therapy
Studies have shown that having a hobby can be very therapeutic. In fact, stringing beads is often used as a craft activity for those recovering from illness, trauma, and addiction. Even if none of these things apply to you, you can still help reduce your daily amount of stress by stringing beads and creating beautiful jewelry items. It can be relaxing and fun to combine colors, styles, and other elements to create jewelry for you and your friends.
Getting Started
To get started in bead stringing, all you really need is some string, some beads, and a few other tools that might help you. Sites like WigJig offer many different beads, stringing material, wire, and clasps so you can create beautiful jewelry that's exactly what you want. It might be beneficial to have some flat-nose pliers, as well, if you intend to use crimp beads and clasps. Alternatively, you can purchase some elastic thread and use a simple knot to close your jewelry, which can be great for making elastic bracelets and necklaces.
Whether you choose to make gifts for your friends, make items for yourself as a way to relax at the end of the day, or open a business and sell your handmade creations, you'll find that your life is more enriched by creating beautiful items with beads. Nothing feels quite like being complimented for your handmade creations, and being able to make personalized gifts for those you love is a rewarding experience.
Susan Thomson has a passion for DIY projects. She loves blogging about jewelry and clothing ideas the customize and personalize.