Macaroons are one of my favorite indulgences. It's not everyday I eat a macaroon. I think they're reserved for special occasions, or when I'm in a fancy pastry shop, or after a high-end meal. They are that perfect little sweet bite that just melts in your mouth.
Sucré is a New Orleans based "Sweet Boutique" that I had the pleasure of experiencing for the first time last February when I received a King Cake before our trip to Mardi Gras.
When you receive an order from Sucré, the experience is almost magical.
As was my experience, once again, when I received a box of Sucré Holiday Macaroons.
The packaging is impeccable.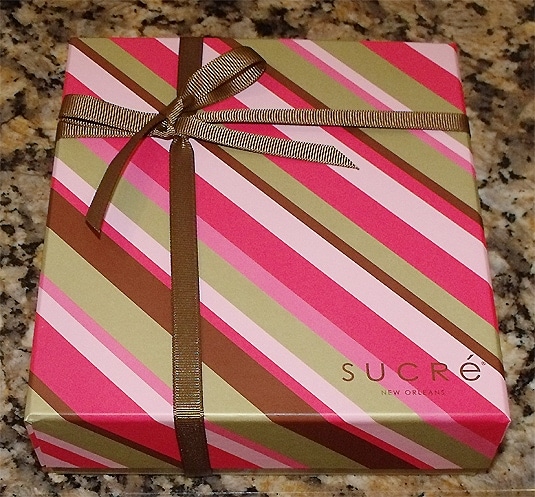 And once you open the box, you are met with a shimmering array of tasty treats. They are almost too perfect and beautiful to eat.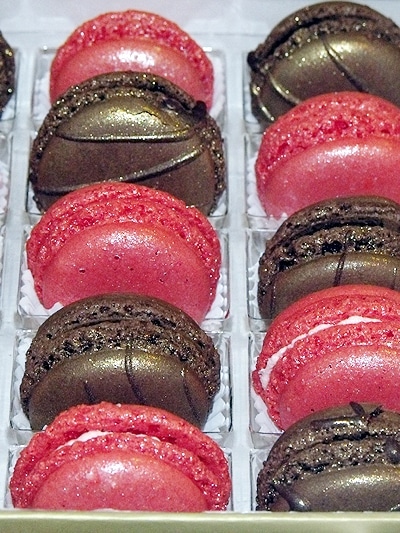 Sucré Holiday Macaroons are filled with rich chocolate mousseline and cool peppermint cream. They are light and fluffy and possessively perfect in every way.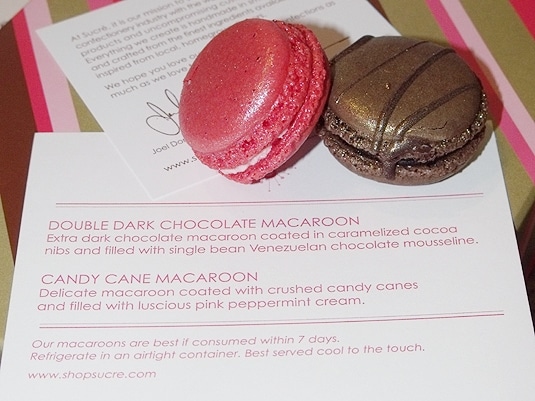 I'm 100% sure these macaroons were the best I've ever eaten, and I savored every one of them.
If there is someone on your list who deserves a special treat, or even yourself, Sucré delivers luxury chocolates, macaroons and other obsessions. Take a look at their Holiday Collection for 2010.
Sucré sent me a box of Holiday Macaroons. All opinions are my own, and I really adore this company & their sweets.