Last night my family experienced one of the coldest coolest holiday attractions- ICE! at the Gaylord Palms in Kissimmee, Florida.
ICE! is a winter wonderland carved out of 2 million pounds of ice.
The theme for this years ICE! is a trip to the North Pole. I don't think any of us were prepared for just how grand of a display ICE! would be.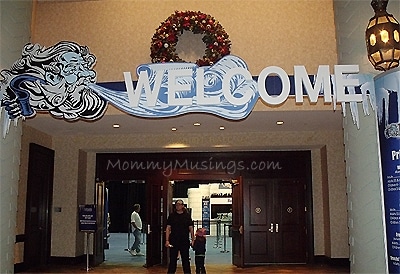 To keep the ice from melting, the inside temperature must be kept at a chilly 9 degrees. Though parkas are provided to keep you warm, I suggest bringing mittens/gloves for the whole family and hats for little ones.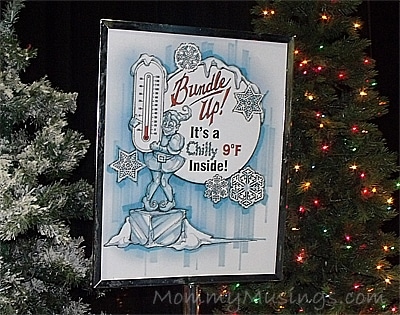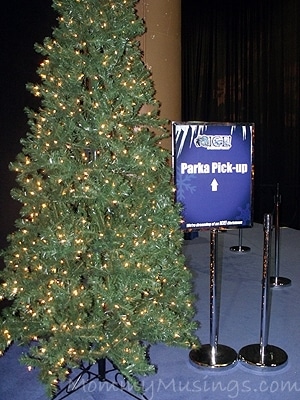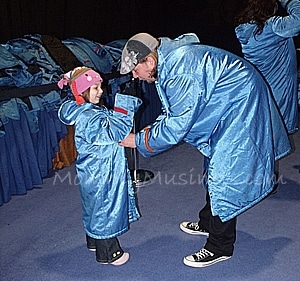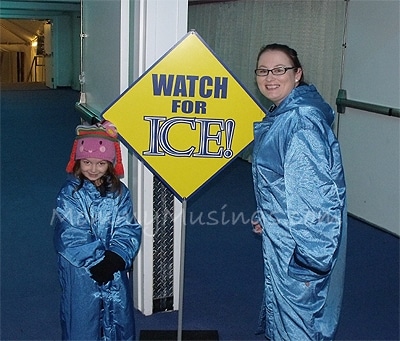 The ice is carved by a team of 40 artisans from Harbin, China and took more than a month to create.
It was amazing!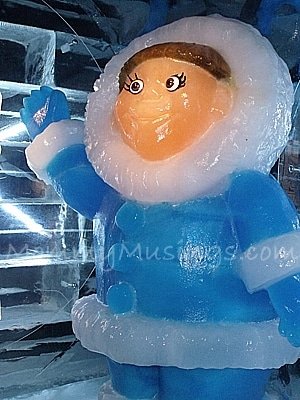 The attention to detail and colors in the ice were remarkable.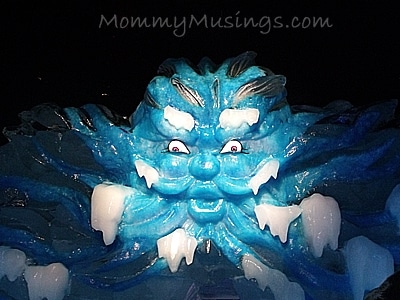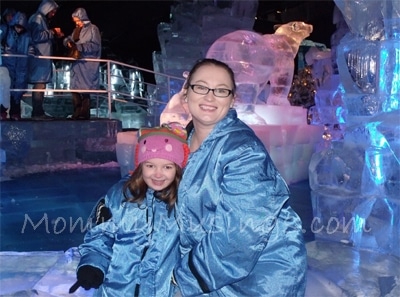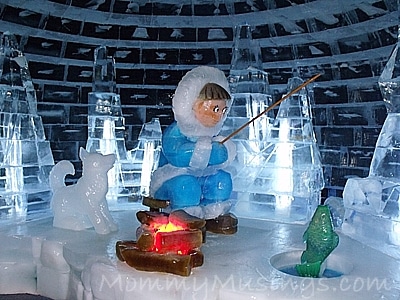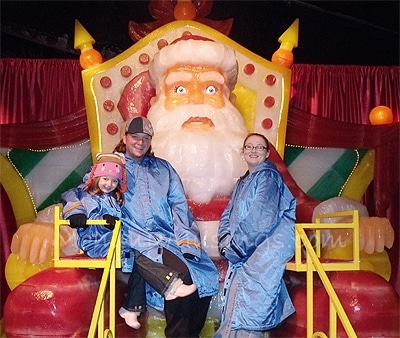 Please, no licking the ice.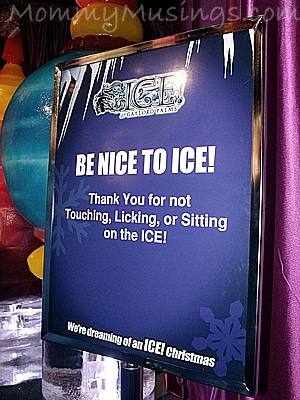 One of the highlights of ICE! is the ice slide. This was a blast!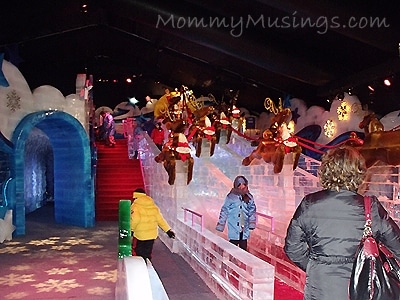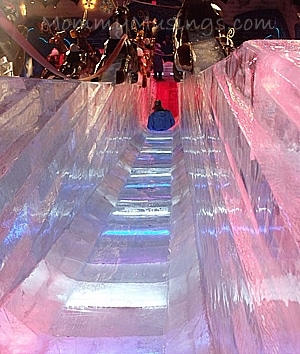 There are 2 sizes of slides, a big and small one. I thought my daughter would try the small one first, but no luck. She went strait to the big slide.
And loved every second of it!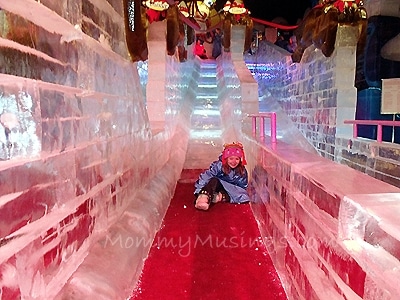 The ice cave was really cool-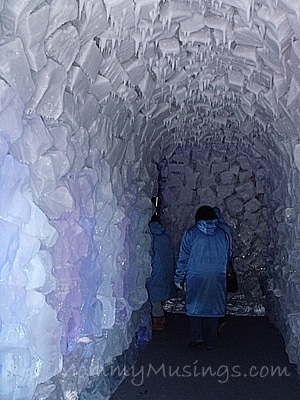 A breathtaking Nativity made of crystal clear ice-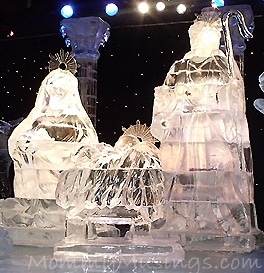 Tissues are provided on your way out...they were definitely needed.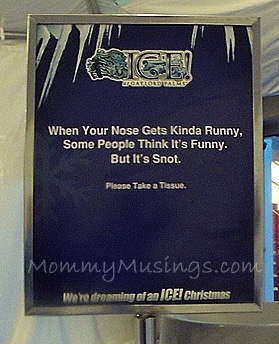 A cup of hot chocolate is complimentary with your ICE! admission. At some point you are supposed to get a coupon to redeem after the attraction. We didn't get the coupon but still got our hot chocolate (so ask for it if you don't get it). My husband and I both opted for the $2 Godiva liqueur upgrade 😉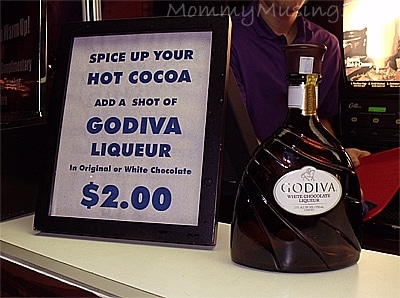 Overall we were blown away by this attraction. This was our first year and definitely will not be our last. This is fun holiday attraction that the whole family can enjoy.
ICE! runs from November 14, 2009 – January 3, 2010 at the Gaylord Palms
If you plan on attending ICE! buy your tickets online for the best pricing. Tickets start at $18.99 for adults and $9.99 for children with advance purchase. Parking not included.
*Complimentary tickets were provided to my family to experience ICE! In no way did this affect my personal opinion of this attraction.