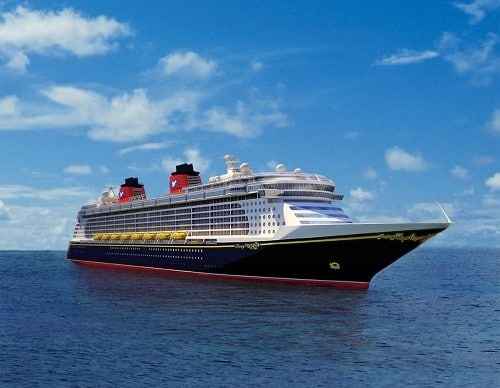 The very word holidaying makes me go bonkers; thinking about all the time that I would get to spend with my loved ones away from the hustle and bustle of everyday life. After all, anyone ought to go crazy, especially due to the kind of busy lifestyles that we live, holidaying has become a bit too difficult these days.
But, in case you are one of the few lucky ones who have found the time to say goodbye to the daily grinding and are thinking of going on a vacation, then it's time you tried something different for a change—why not pack your bags and get aboard a cruise line? I mean, that's one of the best ways to unwind and get to experience life at sea in full glitz and glory…
Celebrity X Cruises
This is one cruise liner that can make you feel like a superstar! Celebrity X Cruises not only gives you the opportunity to explore the sea at large, but it lets you do so in style. Everything about the cruise liner speaks oodles about the kind of lifestyle that you are going to experience aboard the ship, which, in turn, will make you forget all about the corporate grinding till the time you are on the cruise liner.
Right from the lavish restaurants to the butlers serving you sorbets and chilled towels by the poolside has been intricately taken care of; further, they have specially trained dancers to help you learn salsa, etc. which you can later show off on the cruise liners very own dance series called 'Let's Dance' .  And if you happen to be a big fan of wine; then you could choose your favorite one from the elaborate 2 story glass wine tower that the cruise liner boasts.
Galapagos Island Cruises on Private Yacht
While not a major cruise liner not one found in the Disney fleet, this type of cruise lets you get up close and personal with amazing wildlife and provides a more personal cruising experience. Group size usually maxes out at 16 people so you'll get to really know your yacht mates on a glorious Galapagos luxury yacht as you see what Charles Darwin saw aboard the HMS Beagle. Looking for birds and iguanas? There's nowhere better than the Galapagos Islands!
Expeditions Cruises
Just log on to this website and you will feel a rush through your veins—They are the ones behind national Geographic's awesome series of the Galapagos, Antarctica, and Alaska—it was there cruise liner that took the crew there-- into the heart of all the action. In fact, national geographic and expeditions.com are partners and are known to offer the best adventure cruises for enthusiasts the world over.
If you have an adventure destination in mind, they have it covered. Their cruise liners go everywhere from Africa to Antarctica, the Amazon to the Arctic etc. If you had been holding back the adventurer in you for a long time now; it's time you set it free.
Disney Cruise Line
This is one cruise line you just can't afford to miss, especially if you have young children. The Disney cruise line offers everything from transatlantic tours to Caribbean tours. Plus, just because the cruise liners are from Disney doesn't mean that they have nothing to offer adults. In fact, the cruise liners feature nightclubs, restaurants, pools, cinema halls and what not. Furthermore, there are live shows that take place on board, which are designed to appeal to both kids and parents alike.
Cruise liners have become the ultimate symbol for luxurious vacations the world over; therefore, if you still haven't been on a cruise liner till now—it's time you did and did so in style!