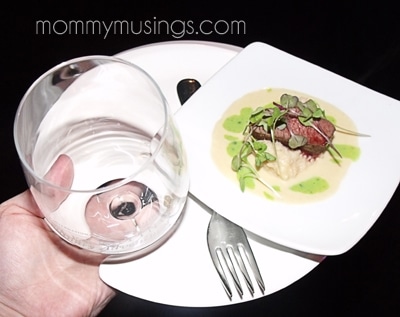 I am so excited to see another Food & Wine event during the Epcot Food & Wine Festival!
The Walt Disney World Swan and Dolphin Hotel will host it's first annual Food & Wine Classic Oct. 8 and 9.
Not only does this event bring good food and wine, but it gives guests have the opportunity to choose from six hands-on beverage classes taught by certified wine sommeliers and beer and cocktail specialists from the hotel's team. Attendees will learn about their topic of choice - ranging from a wine-blending seminar to a sake hour - through watching, listening, touching and of course, tasting!
Immediately following the lessons, guests can wander the causeway while being serenaded by live musicians and savoring numerous tasty offerings. The food samplings will include "Steamrollers," a creative take on molecular cuisine, from celebrity chef venue Todd English's bluezoo; "Pick Your Own Filet" from Shula's Steak House; a simple yet flavorful hand-crafted pasta from Il Mulino New York Trattoria and more. Each day of the event will feature a different selection of food.
Beverage stations will offer mini-learning experiences and feature offerings such as wine, sake, beer and cocktails using liquid nitrogen. Finally, guests can delight in a selection of desserts from the only two-time World Pastry Champion, Laurent Branlard, the hotel's executive pastry chef.
With 17 restaurants and lounges, a distinguished culinary and beverage team and unmatched customer service, the Walt Disney World Swan and Dolphin Hotel continually receives national recognition for its food and beverage program.  The hotel features more than 70 certified wine sommeliers and 1,400 wine selections, including organic and rare vintages, plus tastes from unique regions such as Greece , Turkey and Israel .
Tickets to the Food & Wine Classic at the Walt Disney World Swan and Dolphin are available as part of a hotel package or individually.  For more information or to book, please visit www.SwanDolphinFoodandWineClassic.com or call 1-800-227-1500 and refer to rate code "FWCLAS."
The best part is the value, with room and unlimited beverage samplings for two starting at $169 a night...this is pretty unheard of in the food/wine world.