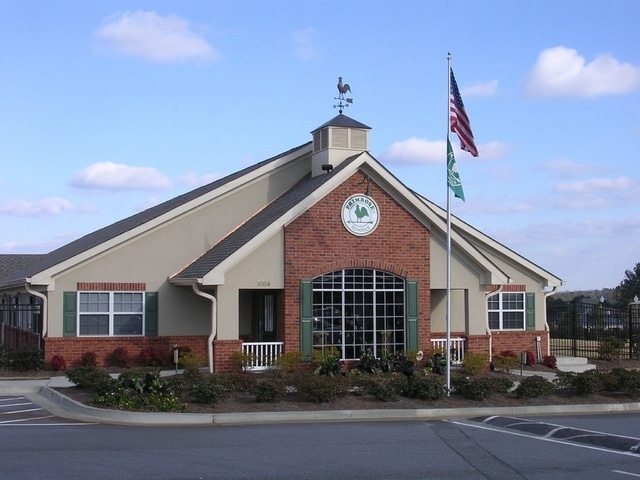 When I worked outside my home, child care for our daughter was the topic of many hours of discussion. Choosing good child care is probably one of the most important decisions we can make as parents; After all, we are leaving our little ones in the hands of someone relatively unknown. Not only do we want "good people" watching our children, we want them to learn something in the process.
A great way to find good child care is to take recommendations from friends and family. Once you have a list of local child care, Google your selections. Check out each of the school's websites to learn more about their programs. Narrow all your choices down to a short list and schedule a visit to each. I know my gut instinct was one of the most valuable tools in choosing the right child care for our daughter. Sometimes you can just walk into the door and know right away if a school is for your family, or not.
Primrose Schools recommends the following five topics to help you determine if a school is going to be a good fit for your family:
1.       Educational goals and philosophy: What educational philosophies and practices does the school use to guide instruction, learning methods and selection of materials? Does the philosophy fit with the values you have for your child? Is the curriculum research-based? Does the curriculum reflect what is known about child development and preparing for the transition into elementary school?
2.       Accreditation: What accreditation has the child care center or preschool achieved? What quality standards are in place and how are they measured? Accreditation means a school is held accountable by an outside agency to adhere to research-based quality standards. The goal of the agency should be to ensure that their published standards are met and to drive continuous school improvement.
3. Teacher qualifications: What are the training requirements for teachers? Is there ongoing professional development for teachers? Are teachers certified in first aid and CPR?
4. Learning environment: When visiting the school or center, observe the children around you. What is the atmosphere of the classroom? Are the children engaged in organized activities and interacting with teachers and other students? Do the children look happy? Are the teachers responding to the children and talking with them not at them? Ask to see the daily schedule for the class that your child would be in, and note if this schedule is posted outside or inside of the classroom.
5. Center policies: What are the center's or school's policies related to safety and parent communications? Does the center meet all of your state's licensing requirements? What would happen if your child becomes sick? What are the payment options?
I have to agree,  asking all these questions is essential in finding the best child care. You should never settle on anything less than the best for your child. For more tips on chooing the best child care, visit www.DrZandFriends.com.
This is a compensated post on behalf of Primrose Schools, all opinions are my own.