When you take a trip up to see Tian Tan Buddha, AKA Big Buddha, on Lantau Island, Hong Kong, there's an option nearby for a vegetarian lunch at Po Lin Monastery. As a first-time visitor to Asia, the thought of dining at a Buddhist monastery was very appealing. It's an experience that I definitely couldn't get at home, so I knew I wanted to give it a go after taking the Ngong Ping Cable Car to Big Buddha.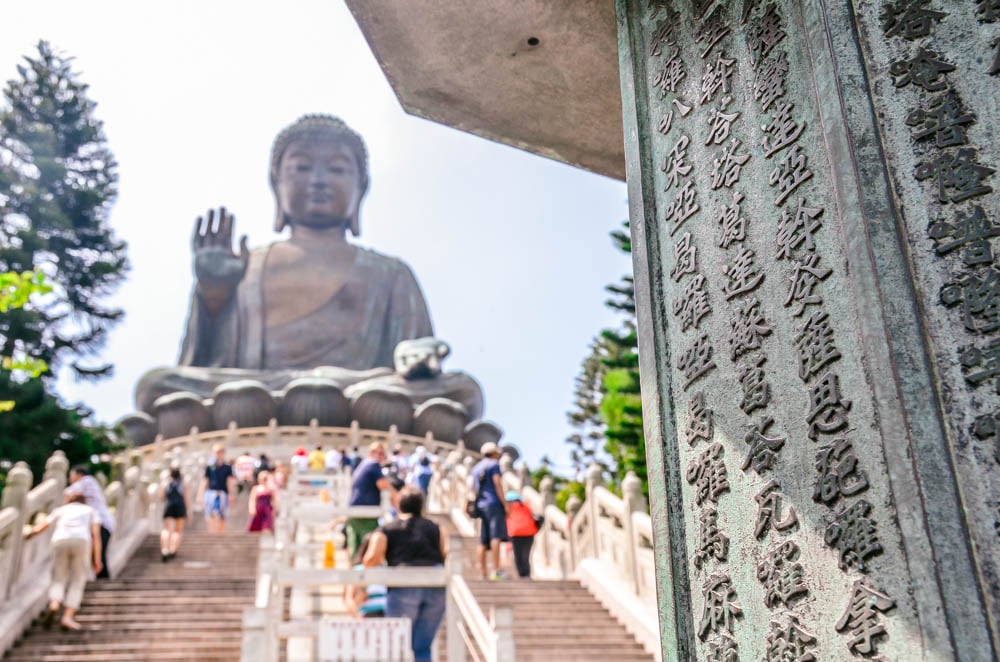 The entire experience did not disappoint. And while I'm not a vegetarian, I didn't miss the lack of meat... it was actually one of the best meals of my entire trip!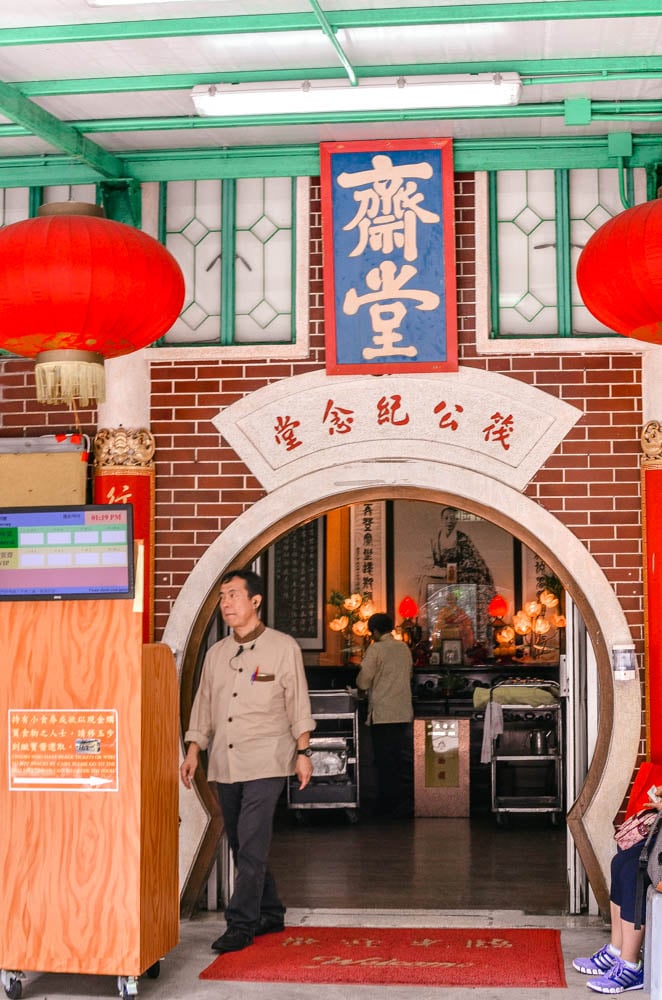 There are several meals available, depending on how hungry you are. I opted for the deluxe meal served in the air-conditioned VIP dining room. The lunch is served family style, and the portions and variety of dishes are dependent on your party size. Here is what I was offered for a party of 2.
Mix Mushroom Soup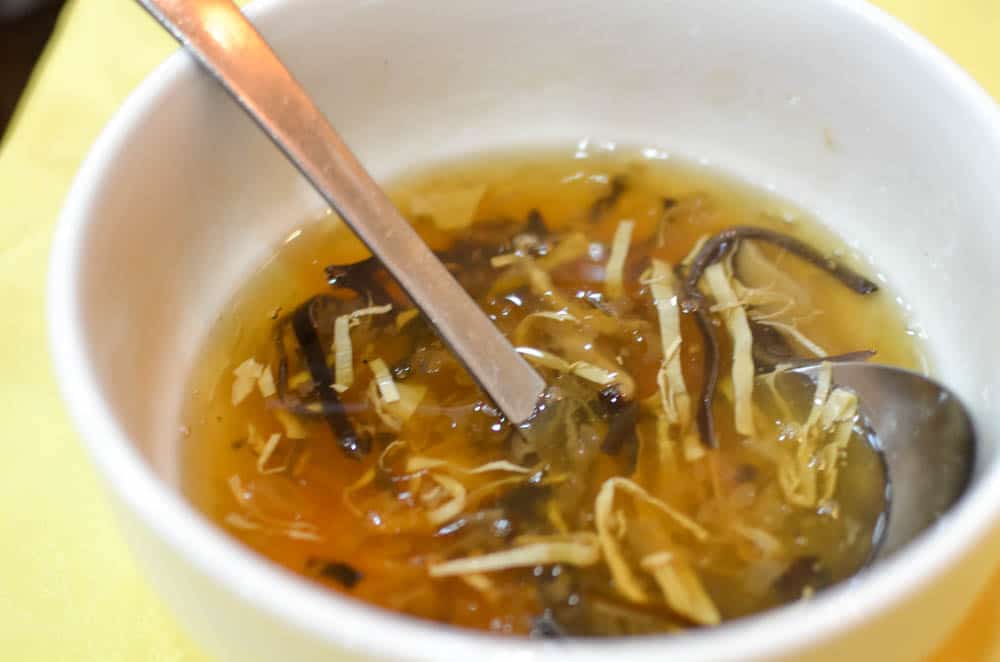 Deep Fried Spring Rolls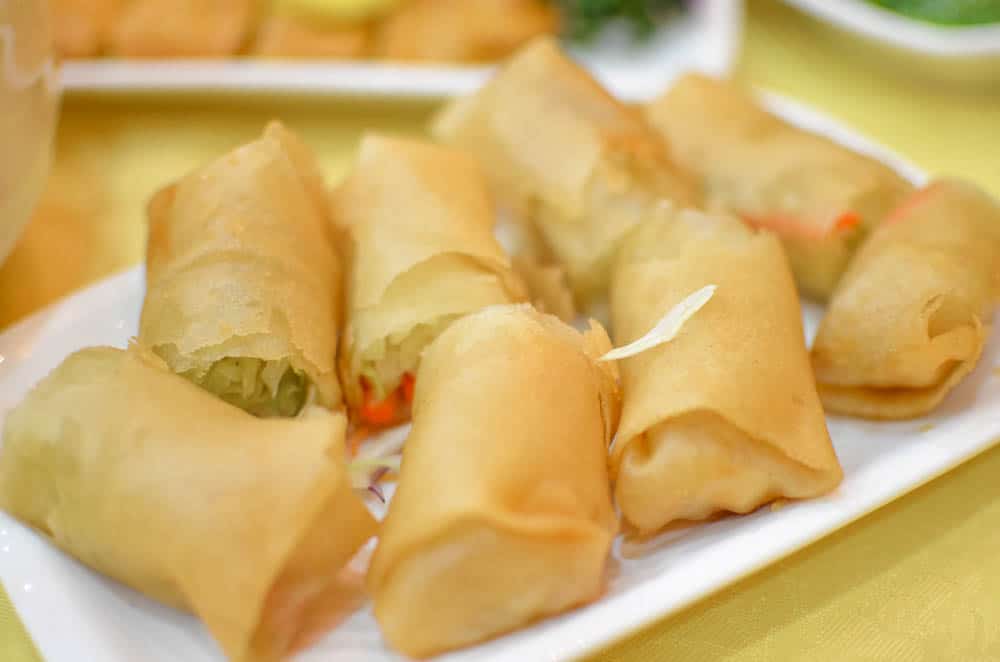 Asparagus with Mixed Mushrooms and Cashew Nuts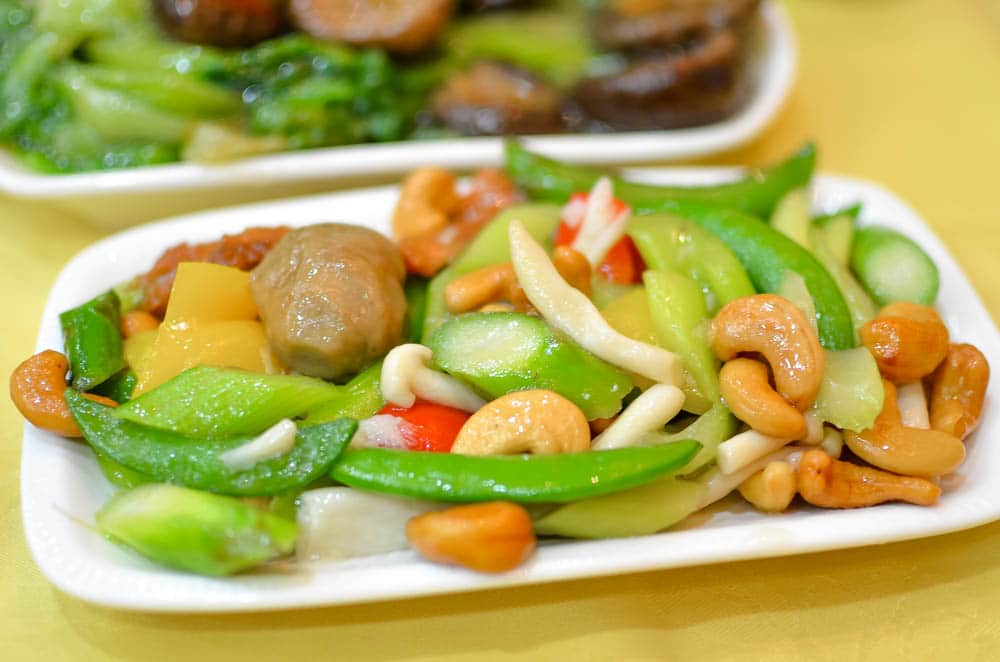 Black Mushrooms with Vegetables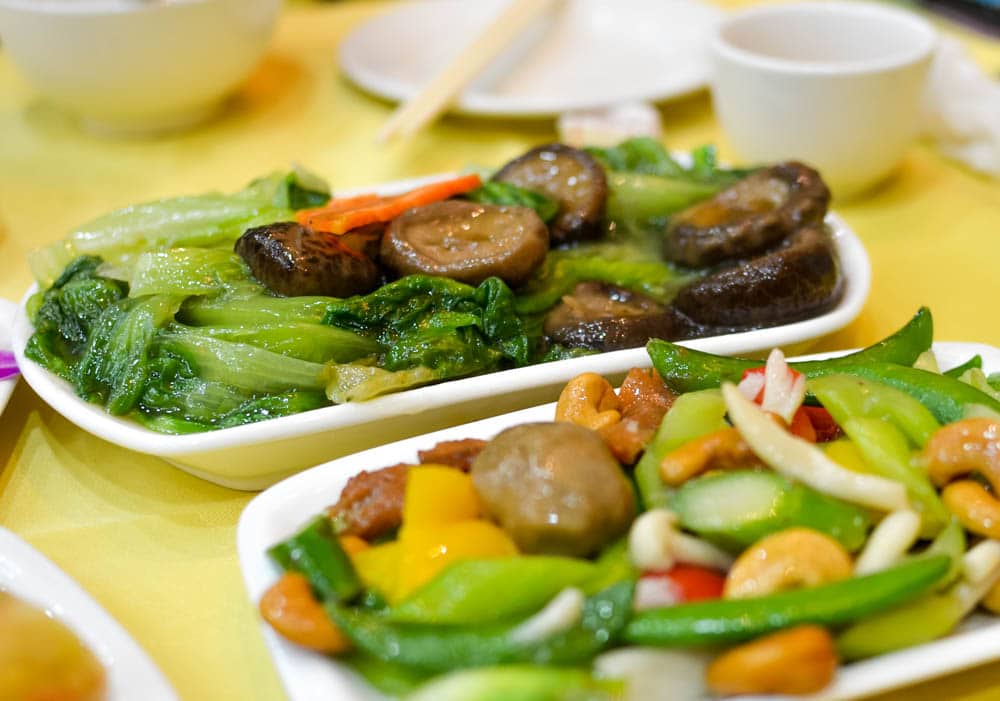 Deep Fried Bean Curd Sheet with Lemon Sauce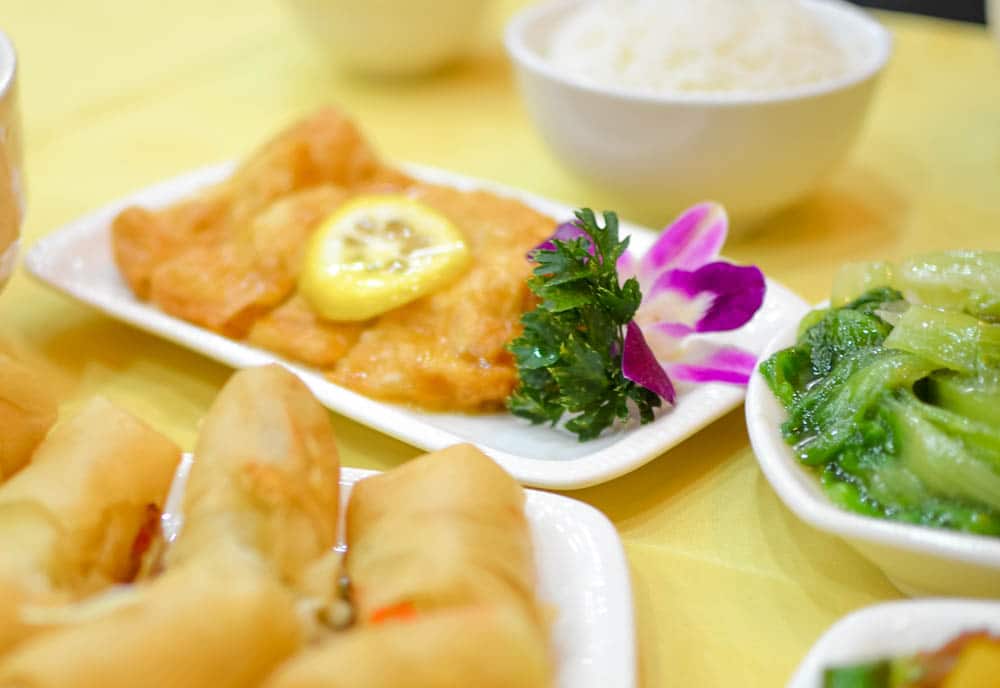 Steamed Rice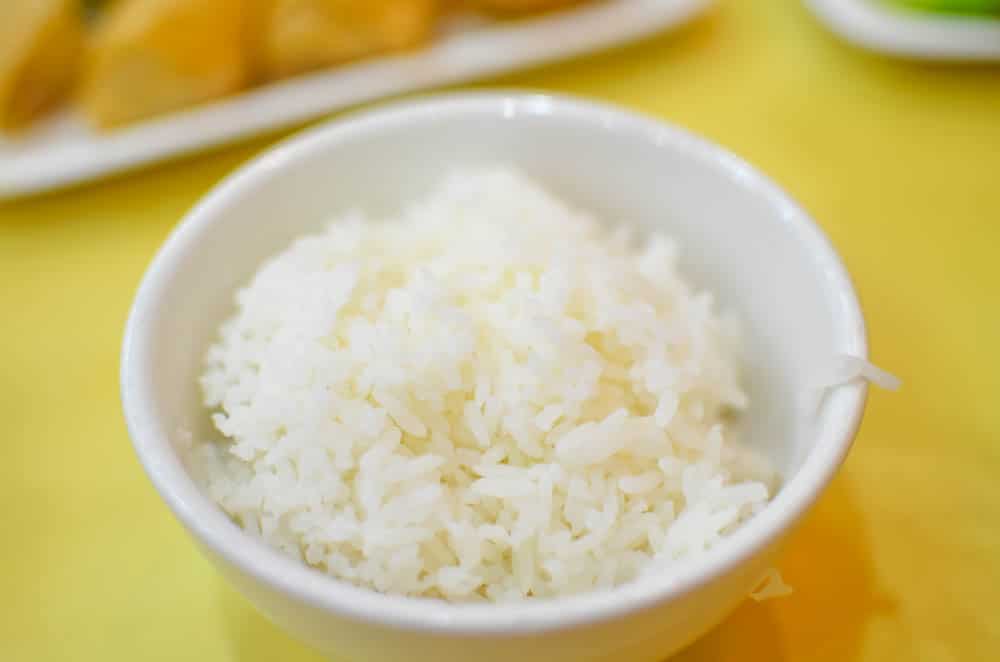 The highlight of the meal was the Deep Fried Bean Curd Sheet with Lemon Sauce. I'm not usually a fan of tofu, but this stuff was divine. The dish was light and lemony (not heavy or deep fried like the description)— I'm still thinking about it a year later!
The spring rolls were also delish, but very much like what we have at home. I loved both veggie dishes, but found myself picking and eating all the mushrooms because they were so good.  The mixed mushroom soup was very mild with a slightly gelatinous texture— at first, I wasn't sure if I liked it, but I kept going back for more.
Hot tea is served with the meal, however, there is no dessert. For that, you simply need to go outside for takeaway at the Deli Vegetarian Cafe.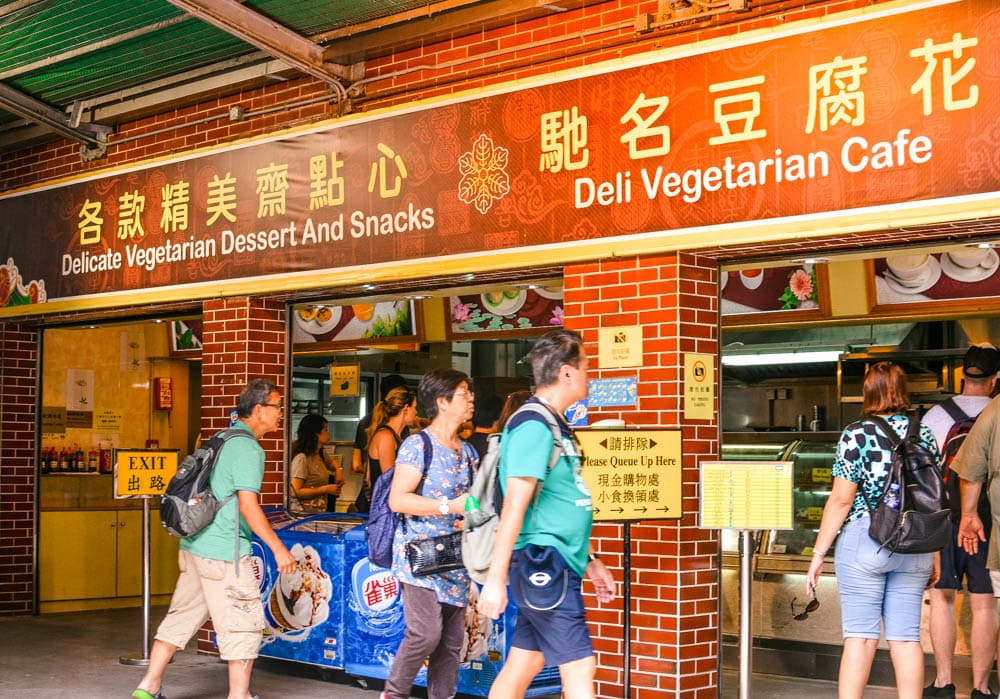 The Vegetarian Kitchen at Po Lin Monastery is open daily from 11:30 am to 4:30 pm. The cost per person for the deluxe menu in the VIP room is around $15 usd— this is a great price for all the food you receive, and it helps support the monastery.