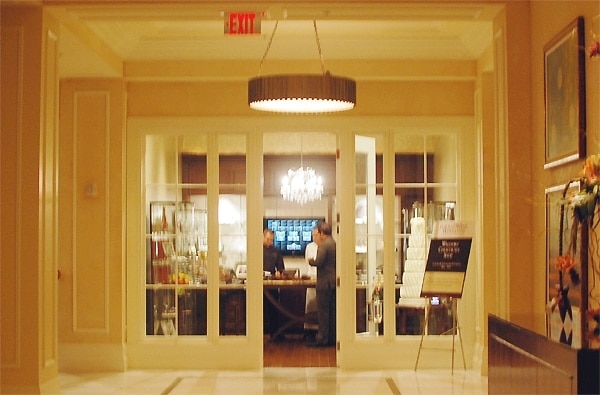 Every Friday and Saturday evening in October, visitors and guests of the Waldorf Astoria Orlando are in for a special treat. Just for Food & Wine Weekends from 5-7 p.m., the Waldorf Astoria bridal boutique is transformed into a luxury chocolate shop.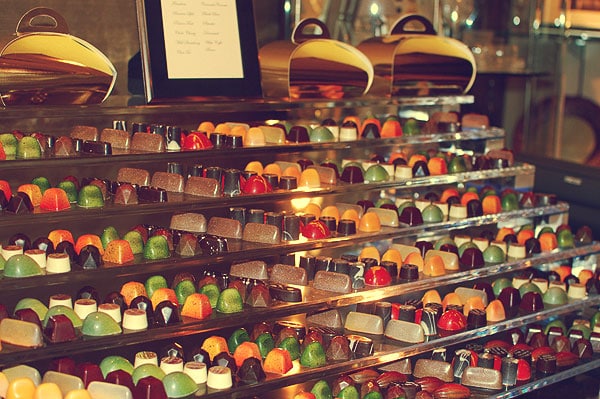 My husband and I took a peek at the Waldorf Astoria Chocolate Shop before our Prix-fixe Chef's Tasting at Bull & Bear. The aroma of chocolate drew us into the small space, and I knew right away I was in chocolate heaven! Inside, we met with a Waldorf Astoria pastry chef who shared tricks and tidbits of the sugar trade before letting us sample some of the sweet stuff. Our samples included a homemade Butterfinger and some of the most decadent sipping chocolate I have ever tasted.
Then, we choose 6 hand crafted chocolates to take back to the room for a late-night snack 🙂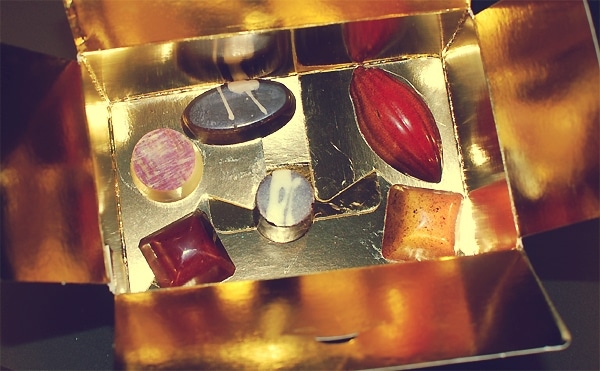 If I remember correctly, we chose: cherry, lavender, white chocolate & coffee bean, passion fruit, coconut and a rare dark chocolate.
Let's just say, they didn't last long 😉
Chocolates can be purchased pre-boxed and by the piece.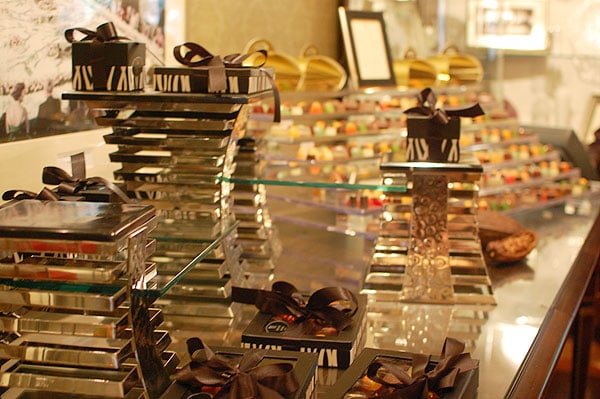 Remember, the Waldorf Astoria Chocolate Shop is only open during Food & Wine Weekends in October--Friday & Saturday evenings from 5-7 p.m.
It's a treat you will not want to miss!
Special thanks to the Waldorf Astoria Orlando for hosting my stay and inviting me to taste some of the chocolates. All opinions are my own.