The holidays are almost here and that means it is time to start shopping for those last-minute gifts. This list of best unicorn-themed gifts is just in time for Christmas shopping. On this list, you have something for everyone, of all ages. Toys, decor, kids' items, cards, and more are all options that are going to become the personal favorite gifts ever received.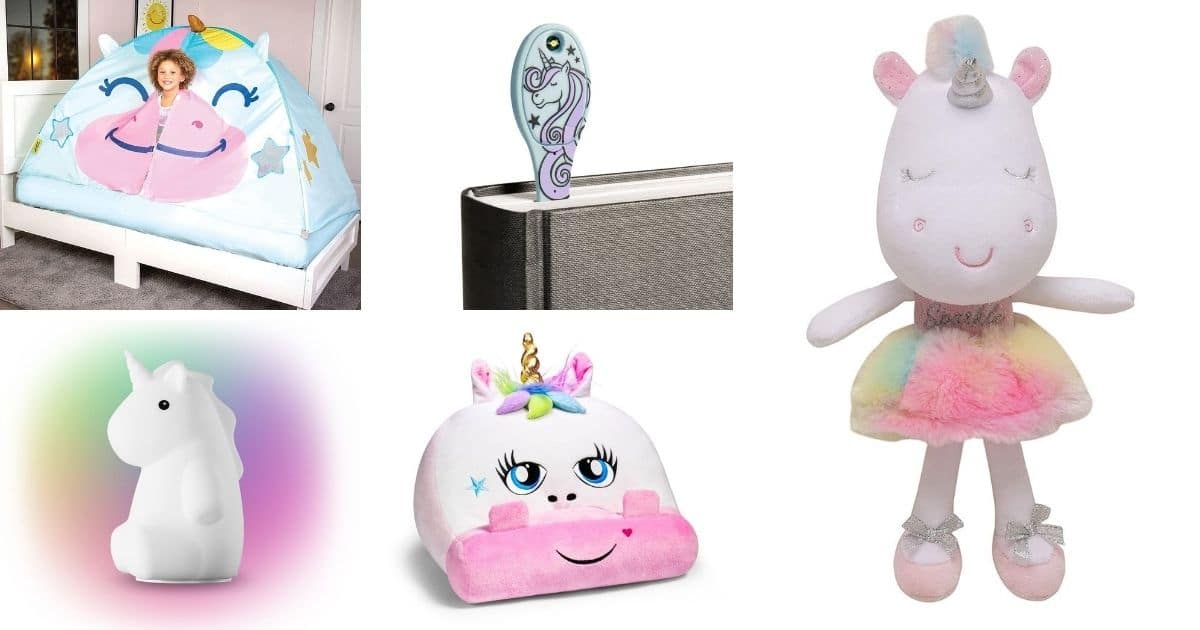 Unicorn Themed Gifts
Gifting is so much fun and the unicorn-themed gifts are something that I find to be absolutely a blast to shop. You can, of course, make a few foods items with unicorn themes to add to your holiday lists too. I love that we have so many ideas that go beyond the gifts listed here. Start with unicorn poop cookies and unicorn hot cocoa, and move on to shopping for the best gift for those on your list! You can even add these unicorn hot cocoa gifts to your list as a way to take cocoa home with them, or make a batch of these unicorn cupcakes to share!
Many of the items below were shared with us directly from the sponsors. This may contain affiliate links that we earn a commission from if you purchase from them.
For the kids with twin beds, a bed tent is such a fun way to create a "getaway" or their own private fort. A unicorn bed tent can turn their bedroom into a whole new world! I love this idea especially for kids who want to go camping but aren't big fans of the outdoors at night. They get the feeling of their own little camping trip in the comfort of their bedroom!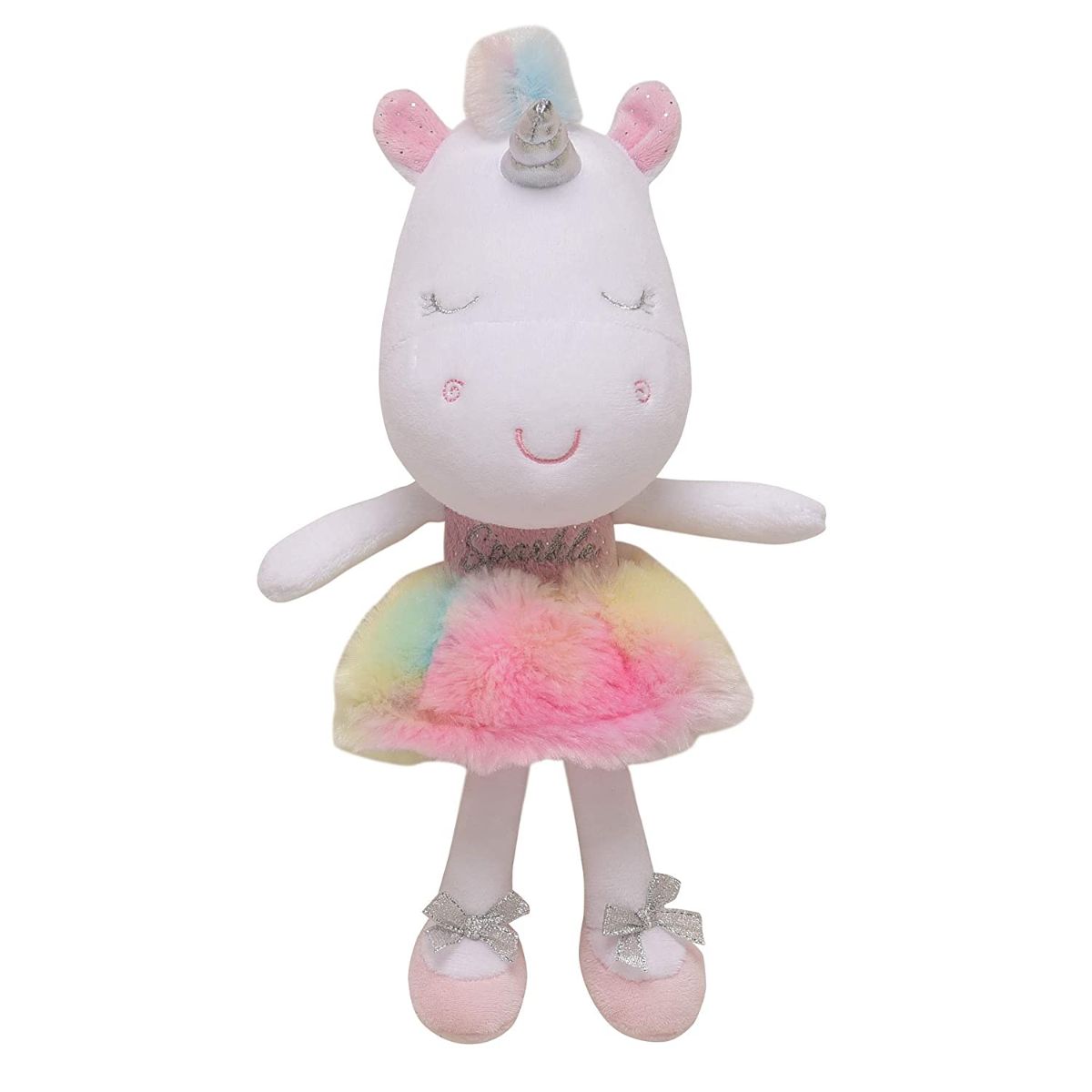 If they love unicorns, then the Gabby doll is sure to be a hit. It's soft, plush, adorable, and just the right size to carry around or tuck against their pillows at bedtime. I love this little gal and it is sure to please the unicorn lover on your gift list!
Gabby is part of Baby Starters, and they're there for every "first"— from smiles to coos to wobbly stands to the first year of holidays — with fashionable clothing, luxurious blankets, and plush toys that stimulate and soothe. The Gabby Unicorn doll will delight and inspire imagination. Her rainbow colors and soft body make her the perfect companion for any little girl. Press her belly to hear her play a magical "sparkle" sound for added effect.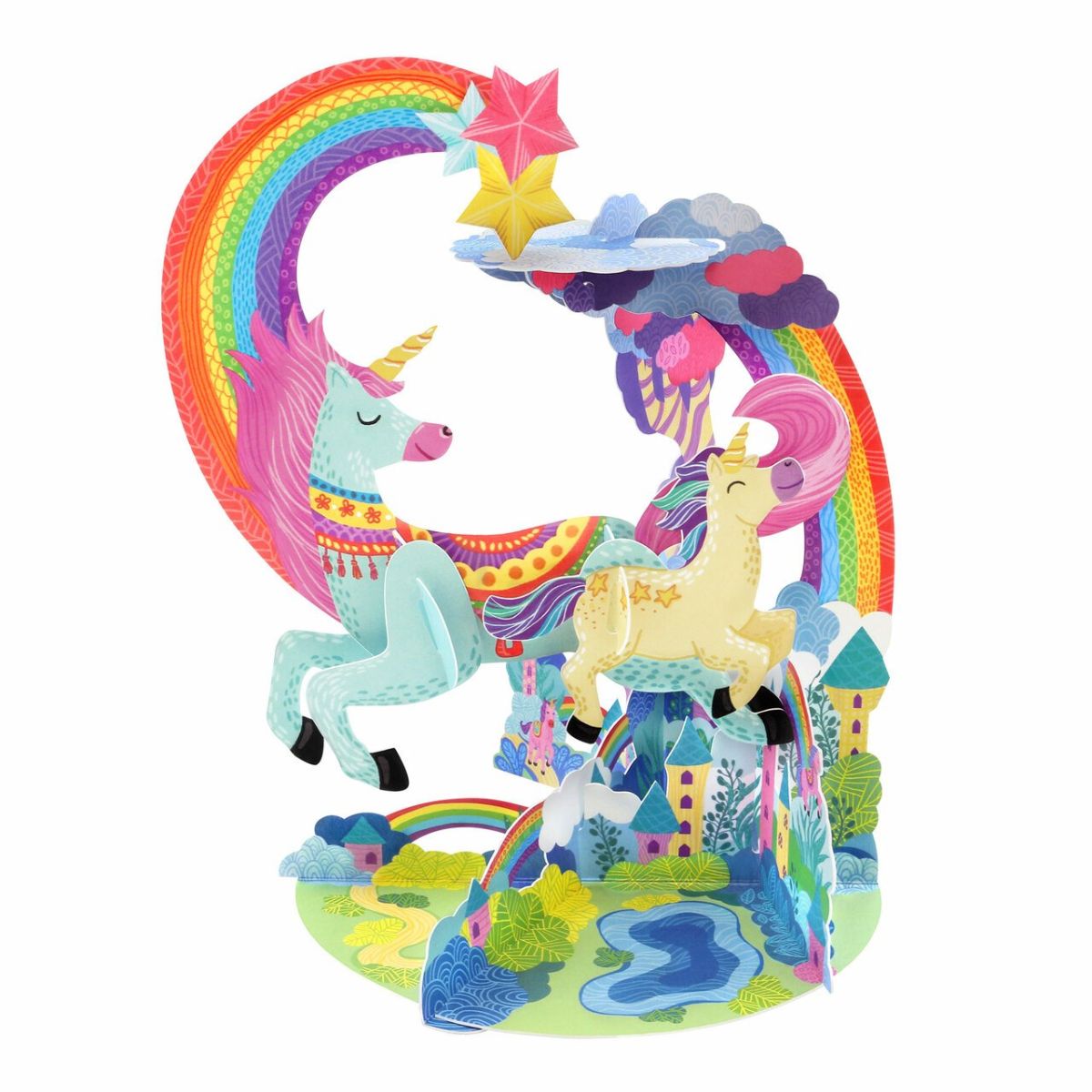 This adorable 3D card is such a fun idea to send to a unicorn fan. A 3D unicorn greeting card that is beautifully illustrated and intricately designed, this is something that isn't just a card, but a work of art! If you are shopping for the more sophisticated unicorn lover, this is one of those stunning gifts that is unexpected and will truly be a cherished addition to their unicorn collection.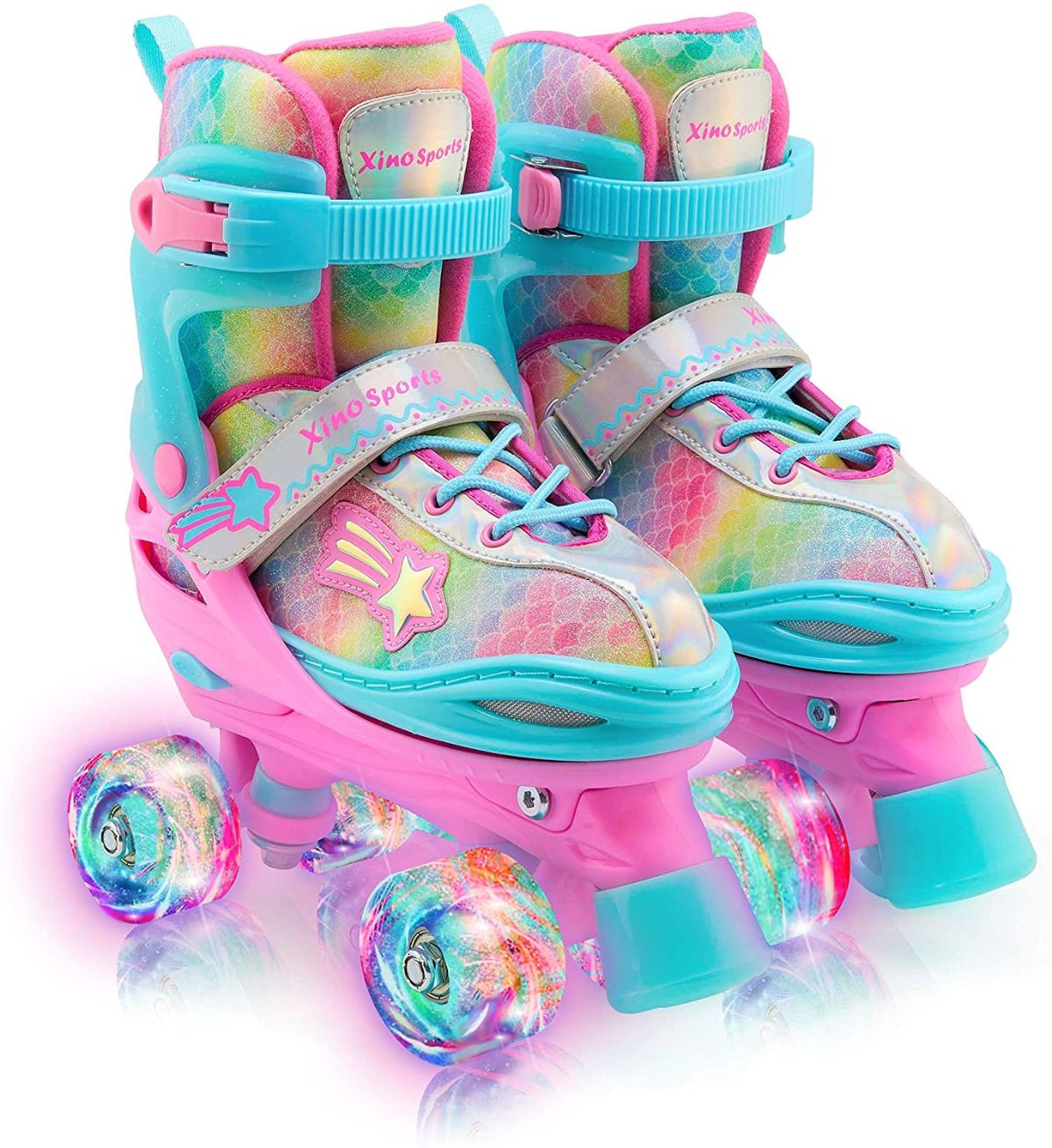 Adjustable Rollerskates with LED Illuminating Light Up Wheels. The brilliant LED light-up wheels revolutionized the roller-skating world. The use of double-thick threading to reinforce the seams and industrial-grade plastic for the clasps makes them even better for the kids in your life. They have added thick, soft padding to the rollerskates that keep kids' feet happy as a clam while skating around. The soft inner foam lining and a strong, durable frame provide support to the foot and ankle that simply can't be matched. They expand up to four sizes, so they can use them from their youth all the way to young adulthood!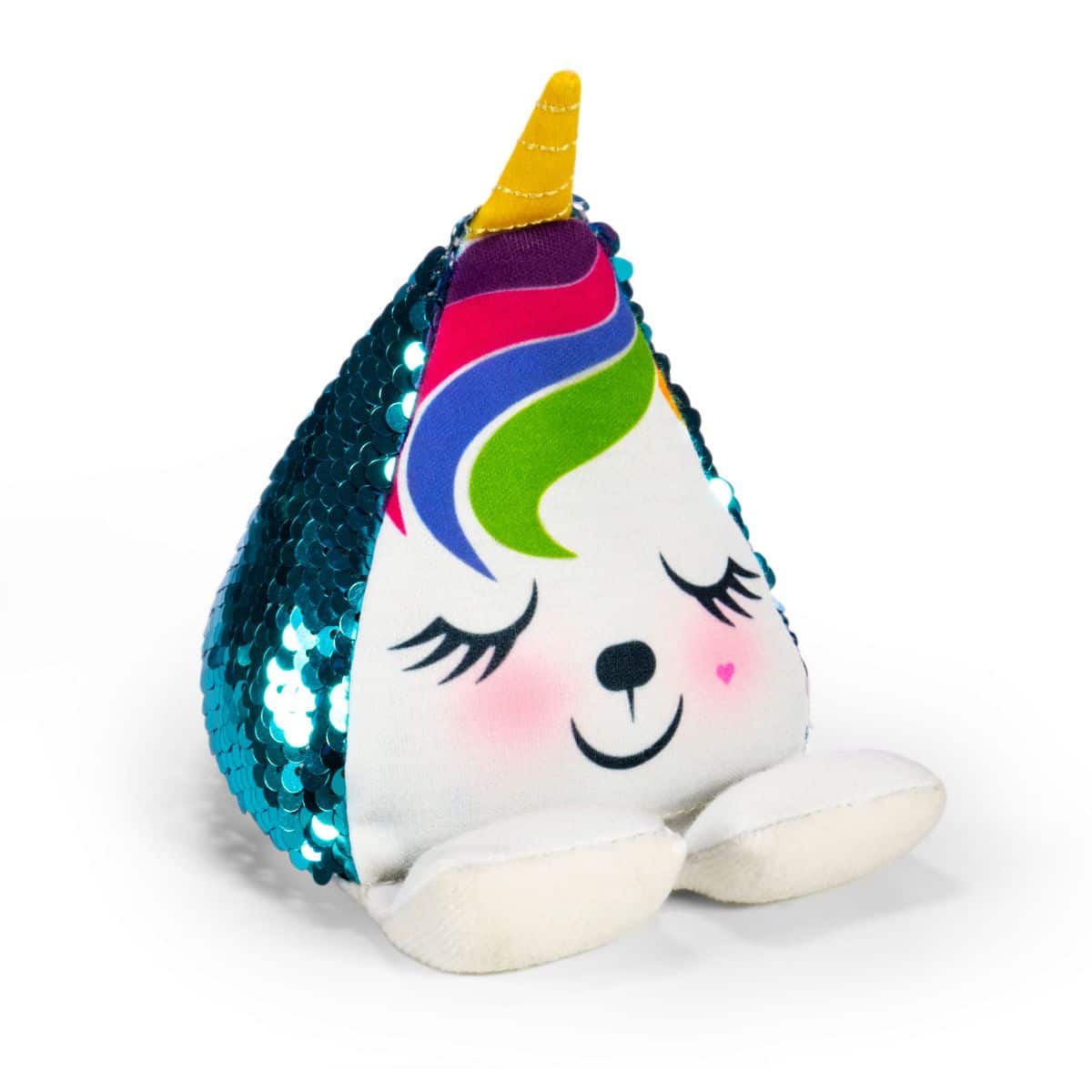 This adorable little plush phone holder is the perfect stocking stuffer. The Unicorn Plusheez keeps phones safe and propped up while your loved one is playing a game or watching the latest movie. I love how it is so easy to tuck into a stocking or a gift basket as a smaller but significant gift. While the website shows they are in the UK, they do have a distribution center in the US so international shipping isn't an issue.
Perfect for use with a table, book, iPad, or any smaller device, the Unicorn Cuddly Reader is a pillow to prop up your larger items to read while relaxing. Of course, it is also just cuddly enough to double as a stuffy for kids. From the same company as the Plusheez above, this can be shipped from the UK or US to arrive for holiday gifting.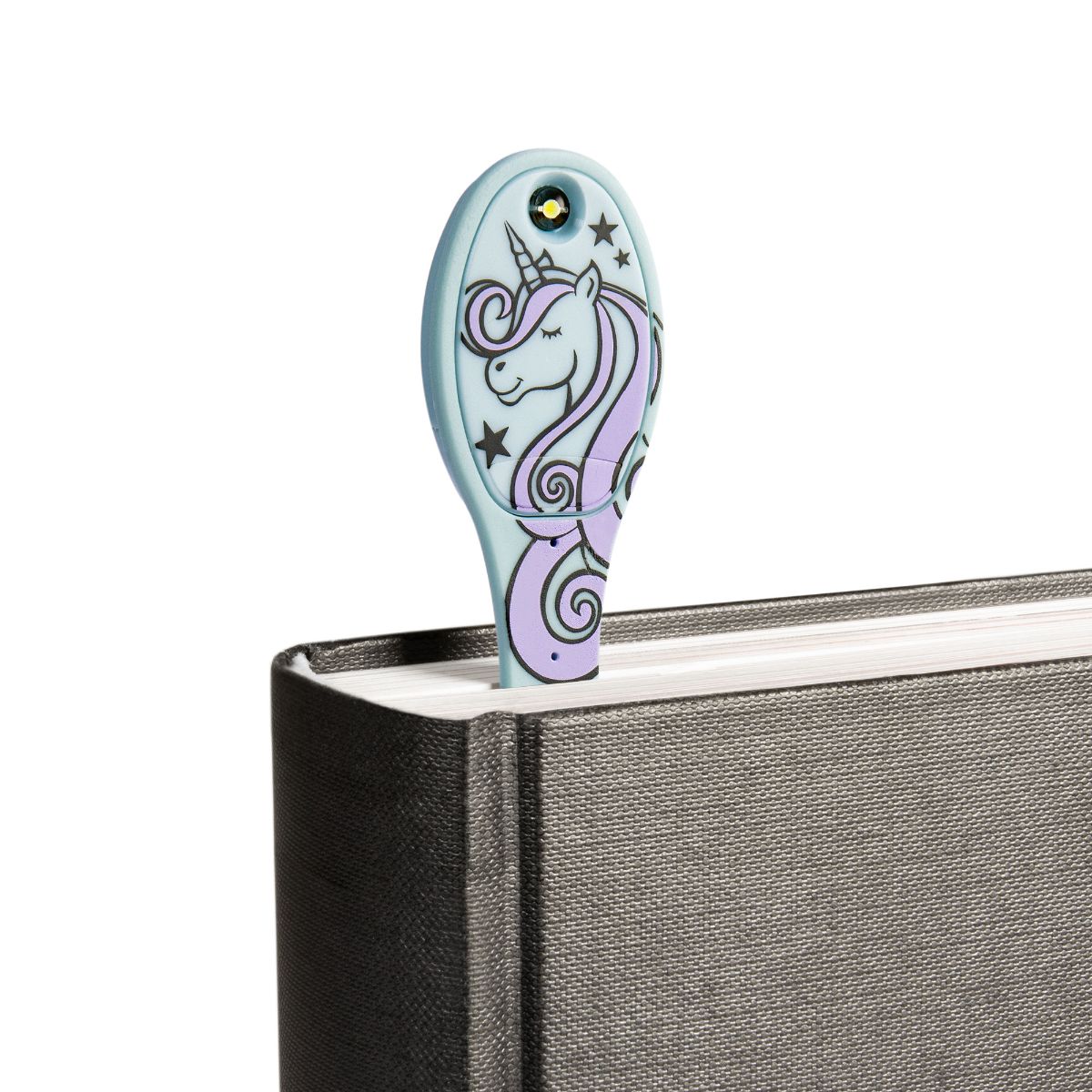 Keeping with the reading theme, the Flexlight Booklight is a great addition to any stocking. It moves around easily to light any book, and is, of course, the adorable little unicorn theme we adore. From the same gift company, this easily ships from the UK or the US and is absolutely perfect for adding to a stocking or gift basket. Plus, it comes in tons of different themes, so not just for your unicorn fan.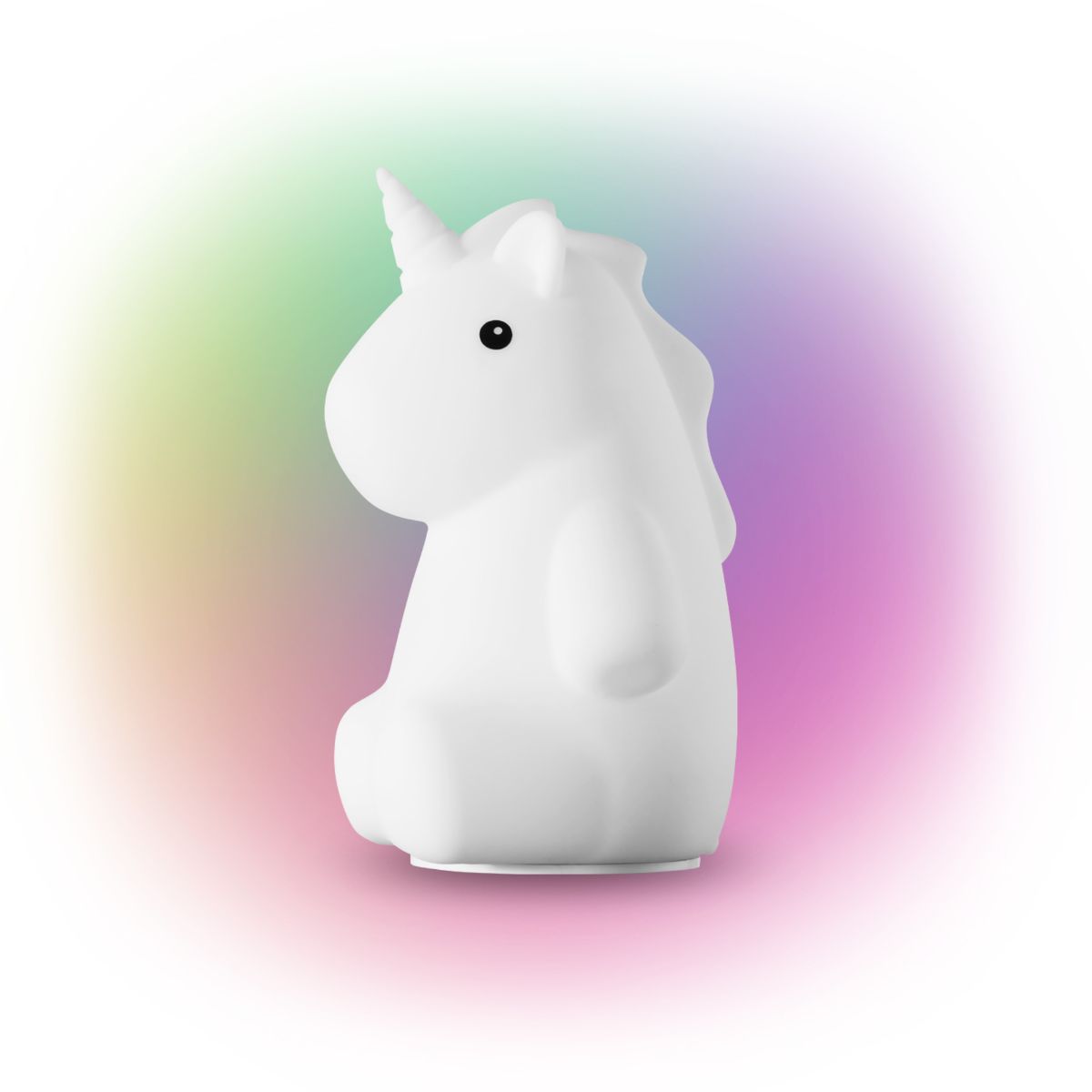 If you are in need of a new nightlight, why not add the style of a unicorn to light your way. The Globe Electric Unicorn Nightlight is a fun addition to any room, but that's not all they offer. You might also appreciate their other classic animal and fantasy-themed nightlights too!
COLOR CHANGING: the night light changes between a variety of different colors for a calm soothing effect.
EASY TO USE: with a tap on Rylie's head, you can choose the color of light you want.
DECORATIVE AND FUNCTIONAL: designed to give a soft glow, this night light is perfect for a child's bedroom, a play room or even a bathroom – anywhere you would need a dim, warm, fun accent light.
LONG LASTING: with a long-lasting LED, you and your child can love Rylie the Unicorn for years to come.
PLAYFUL FUN: the cute unicorn design looks great in your child's space but can speak to your inner child as well – try hanging out with Rylie in your living room or den.
SOFT SILICONE BODY: suitable for a bedroom, nursery, baby room, playroom or den, this energy-efficient light has a soft BPA free silicone exterior and can be enjoyed by all members of the family no matter their age!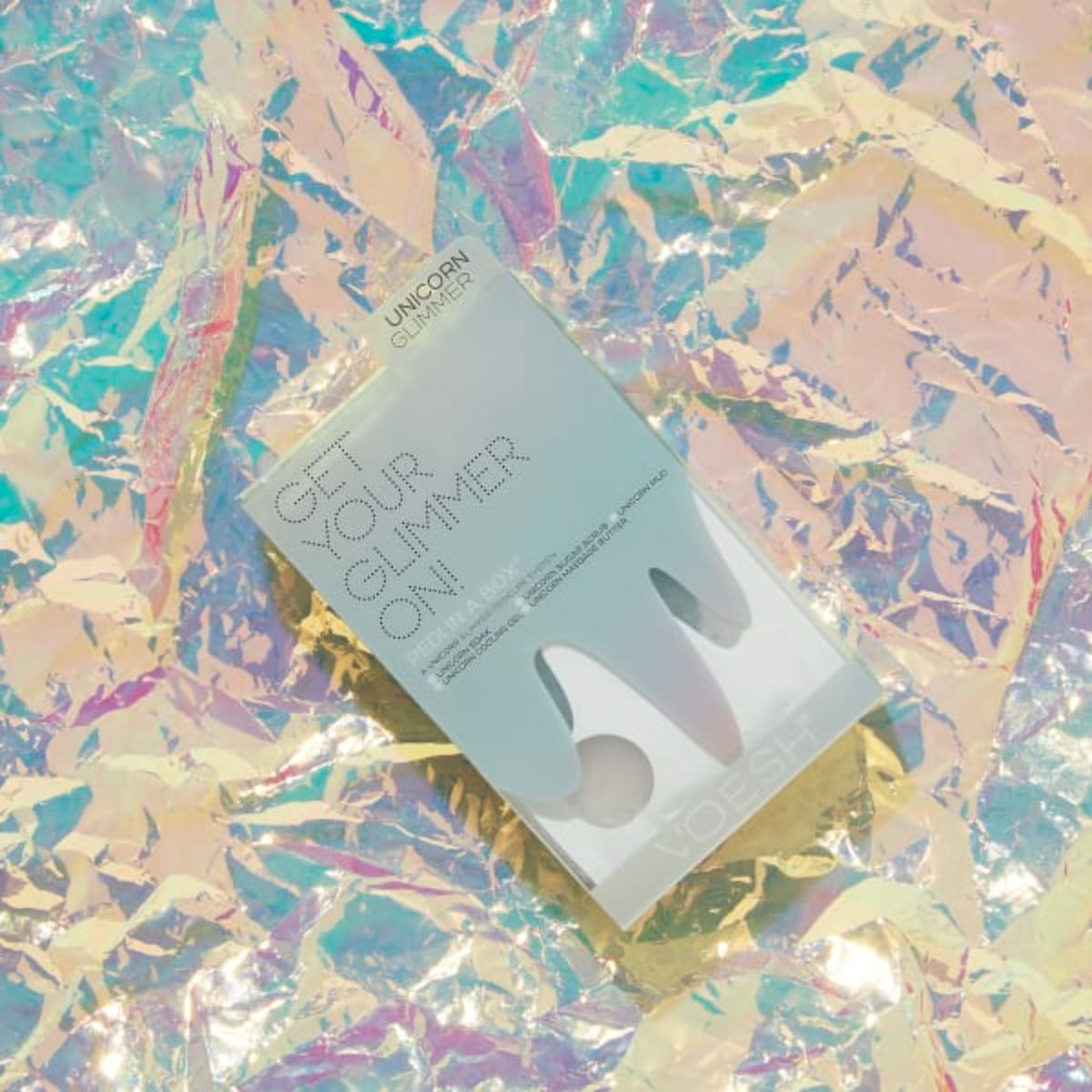 If the unicorn lover in your life needs to be pampered, this Unicorn Pedicure in a Box is a perfect gift. Smells like peaches and adds just enough sparkle and glitter to your nails to shine. This is a great choice for the older unicorn fan on your gift list this year!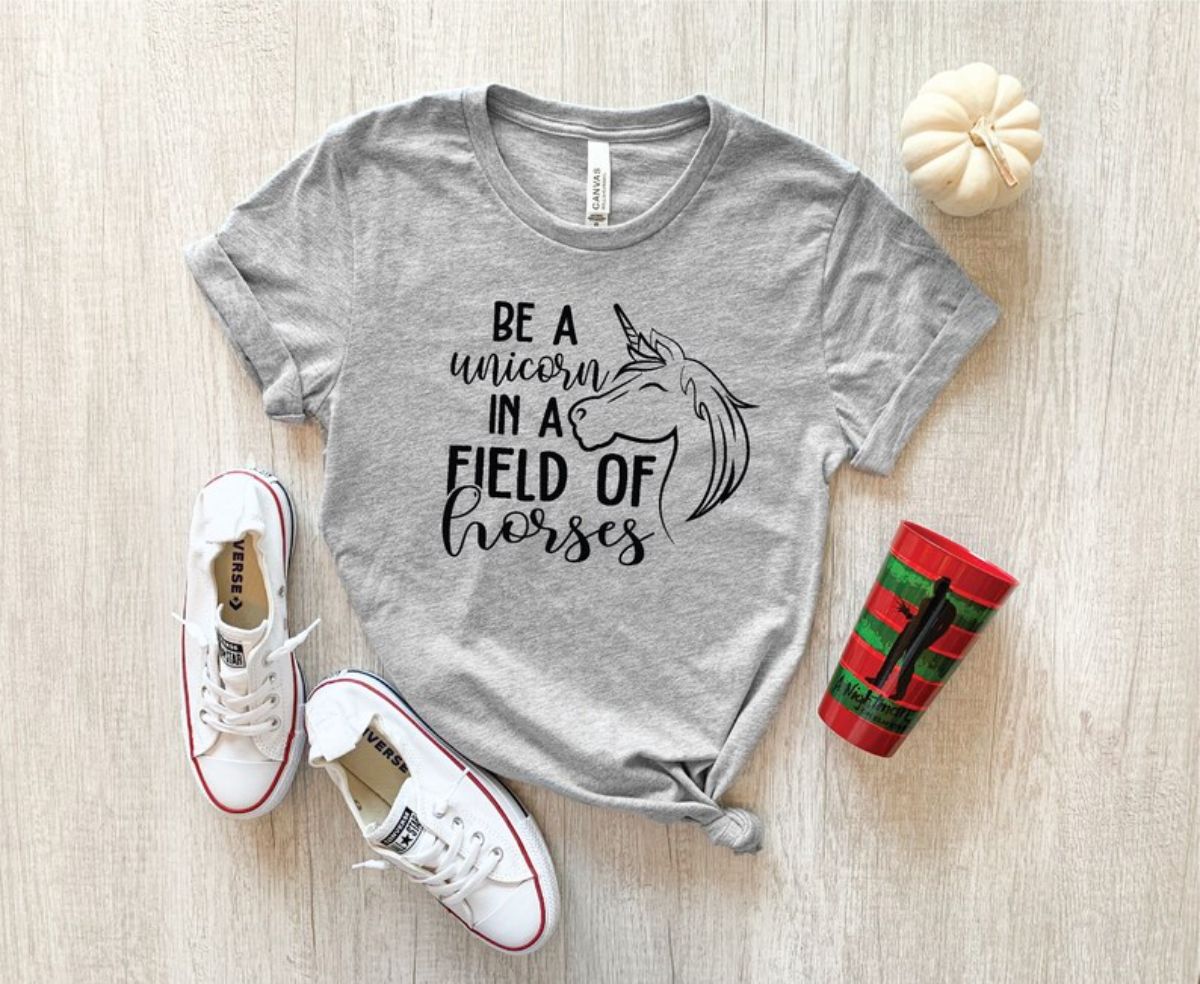 Sometimes it is all about wearing a pretty shirt! This Unicorn T-Shirt is a custom idea that is perfect for buying to gift to anyone on your holiday list this year. A soft t-shirt in white with the unicorn pattern on the front fits anyone on the list from sizes Small to 3XL!