I am a member of the Everywhere Society and Everywhere has provided me with compensation for this post about Macy's Prom. However, all thoughts and opinions expressed herein are my own.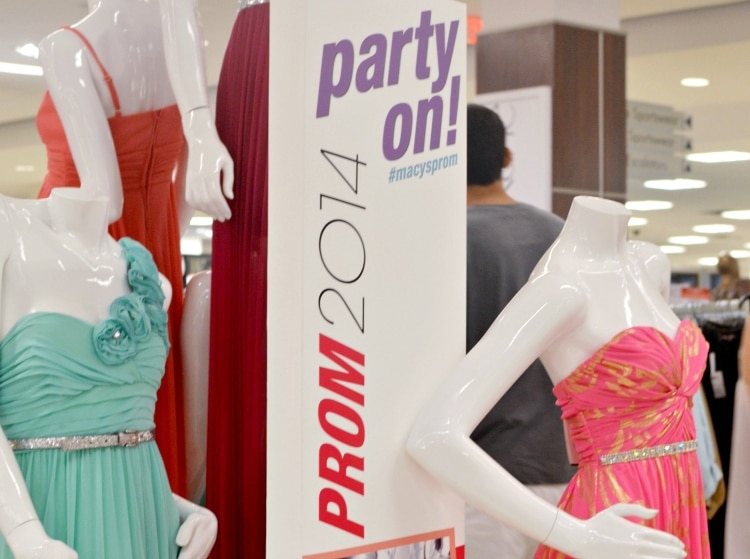 It's been nearly 15 years since I attended prom (gasp!), but the memories of that evening with my best high school friends are embedded forever in my mind. Prom was fun for me, and having a daughter of my own who, one day, will attend prom is even more exciting.
Recently my daughter and I were invited to attend a special Macy's Prom event at the Mall at Millenia in Orlando, Florida. Though my daughter has many years until her first prom, she was excited to see the fashion show, hosted by YouTube star Meredith Foster (StilaBabe09), featuring the latest prom styles for 2014.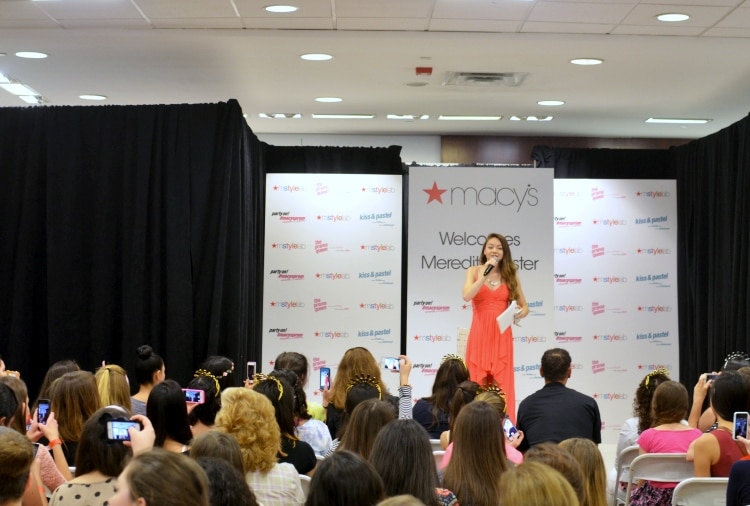 The event was so packed with hundreds of Meredith's fan and we didn't get a seat, despite arriving an hour early (this girl is super popular!) — so I apologize for not having any closeup shots of the dresses and better quality photos.
The Macy's Prom fashion show highlighted four popular dress trends for the season: Vintage Muse, Prom Princess, The Secret Garden and Young Hollywood. Here's a look at each of the themes.
Vintage Muse — inspired by The Great Gatsby and the 1920s.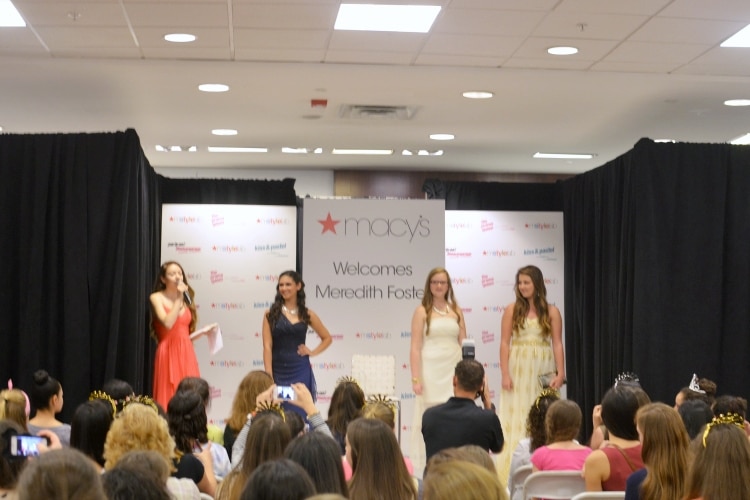 The Secret Garden — Short and sweet with ruffles and lace.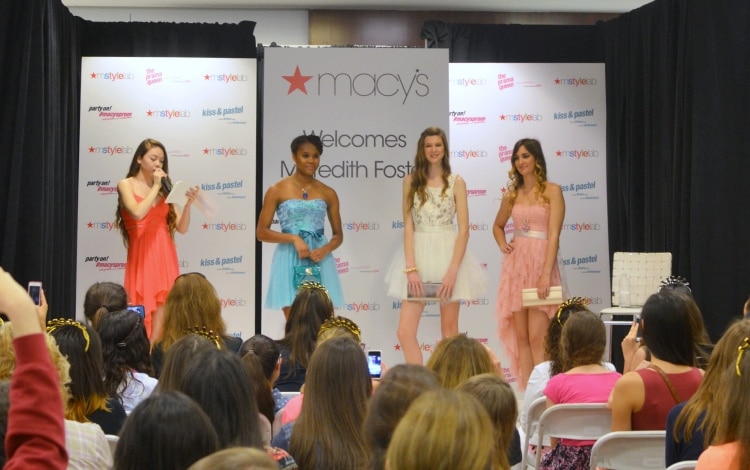 Prom Princess — Pretty in pink. The dress on the far left was my favorite of the entire show!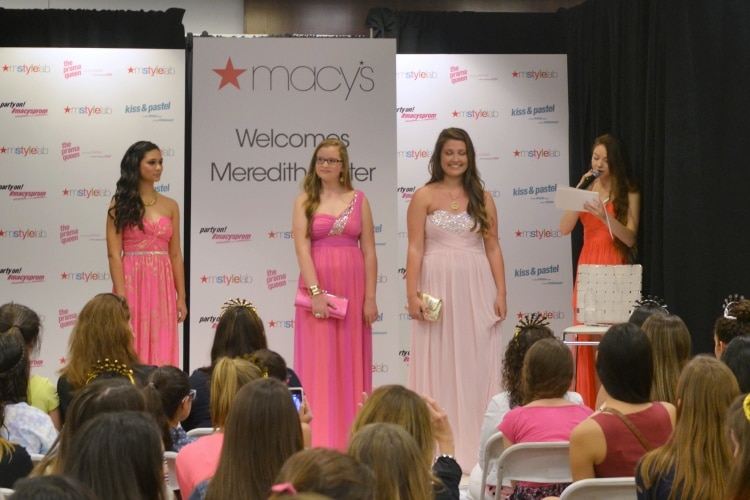 Hollywood Glamour — It's all about color and cut with a little extra bling.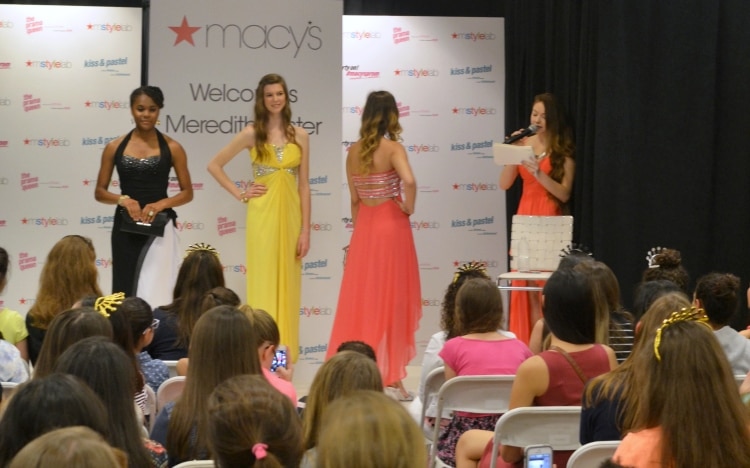 After the show fans were invited to take a picture with Meredith, who also happens to go by the nickname MereBear. My daughter chose to get a shot with her because she's watched her YouTube videos. It was really cute when Meredith bent down to give her a hug — my daughter was on cloud nine.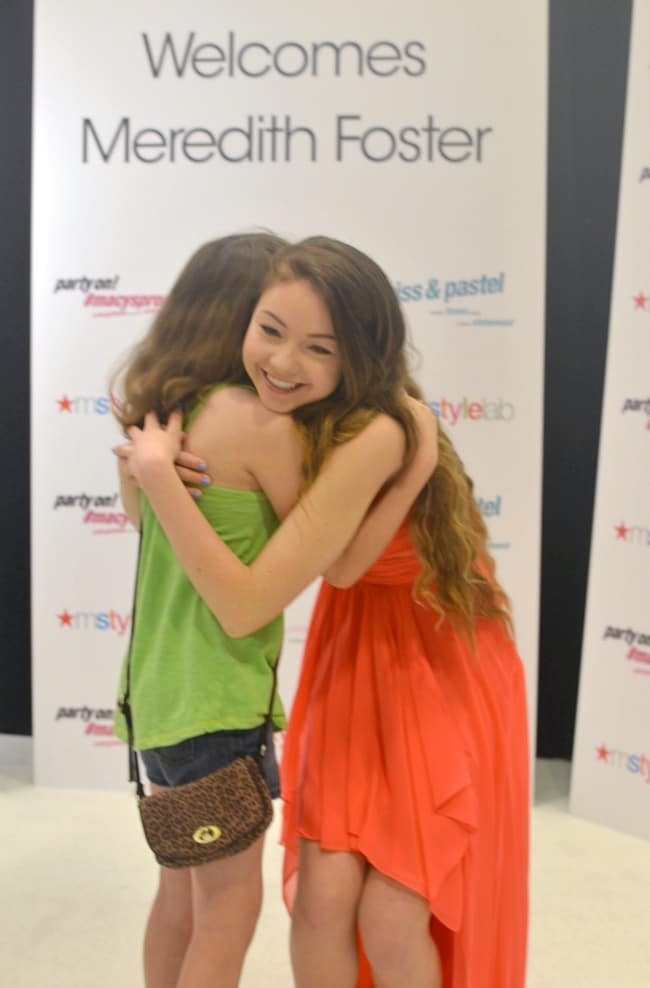 Macy's has an amazing selection of prom dresses, a few I was even eyeing myself for different events. If you have a daughter that's in need of a prom or special occasion dress, check with your local Macy's to see if an event is coming to your area for special savings.