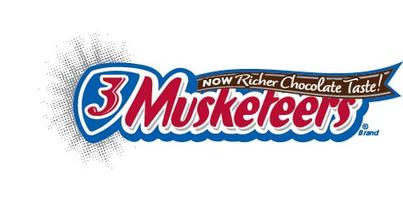 Do you live in or near Tampa, FL? Do you love chocolate? If so, I'm co-hosting an awesome (FREE!) event with 3 MUSKETEERS Chocolate that you don't want to miss! The 3 MUSKETEERS Tampa "Like-Up" is being held on Tuesday, Nov. 8 from 6-8 p.m. at Mangroves in South Tampa.
Join myself, Raubi Perilli (diveintampabay.com), and local tweeps, followers and social friends for happy hour with appetizers, drinks and new tastier, fluffier 3 MUSKETEERS Chocolate! Of course, there will also be giveaways, including MORE of what you want most!
We have space for up to 100 guests, so please RSVP so we can add you to the list-- http://www.eventbrite.com/event/2441677122
Keep in mind this is a happy hour event, so you will want to leave the kids at home 😉
Why a 3 MUSKETEERS "Like-Up"? Earlier this year, 3 Musketeers launched a reformulated version of its classic candy bar. This new bar now features more chocolate taste for a richer chocolate experience along with the light and fluffy texture we expect from the candy bar. Keeping with the theme of wanting more (because who doesn't want more chocolate?) 3 Musketeers surveyed over 1,000 Americans to see what other types of things they would like more of. Along with things like vacation, TV channels and sleep, they also found that people would like more face-to-face real world interactions with their social media contacts.