Everyone loves playing outdoors, but only adults understand that a fun and functional backyard only stays that way through hard work. Most parents try to take advantage of kids' tiny hands and boundless energy to help keep the yard looking good. Unfortunately, most kids are less than enthusiastic about outside chores.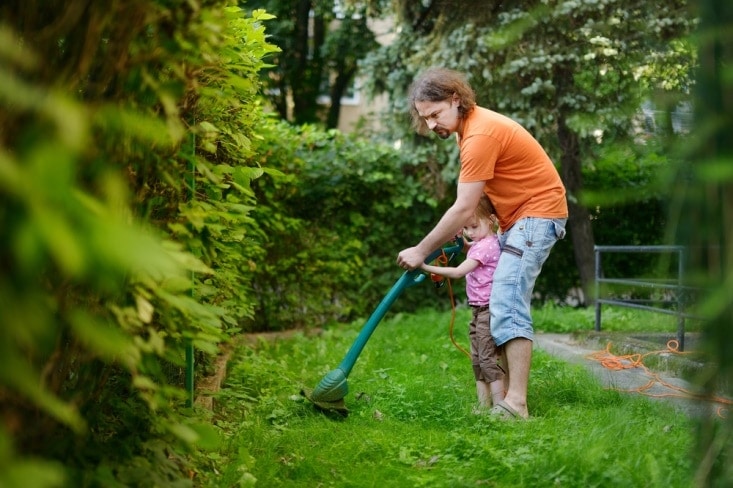 You can get your kids to do yard work - once you know the tricks of getting them involved and committed to the task. Here are the most straightforward steps to delegating outdoor duties to your young ones.
Start Them Young
The trick with most hard-but-good habits - like being frugal or liking vegetables - is to accustom your kids to them by exposing your children to yard work at a young age. If your kids can't remember a time when they didn't have to do yard work, the chore will seem normal and necessary, and they'll do as you ask. Plus, little ones love doing "grown-up" tasks, so it isn't as hard to get your younger kids involved in outside chores.
Though it might take them longer to rake leaves or pull weeds, you should let them take their time, enjoy the outdoors, and complete their responsibility on their own. After they're finished, you should reward their hard work with praise - and maybe something extra, like bonus TV time or their favorite snack. This is perhaps the most important step because it associates positive feelings with the completion of chores. Hopefully, your kids will chase that confidence boost for years, and your yard will look spotless.
Make Everything a Game
If your little ones are just a bit too old to trick with monkey-see-monkey-do chores, they still probably enjoy playing in the great outdoors. You can transform plenty of yardwork tasks into competitions or creative play. For example, in the spring and summer, you can promise a prize to the kid who fills the most flowerbeds fastest, and in the fall, the biggest pile of leaves can win a special commendation. You can pretend that bushes and trees are terrible monsters and you must prune their stray branches to fight them back. You can draw inspiration from your little ones' favorite books, shows, and video games to get them really invested. If they are old enough, they might make their own games to keep themselves entertained. The outdoors is full of adventure and opportunity, and it is up to you and your kids to find it.
Keep Responsibilities Simple
Kids, especially younger ones, don't truly understand the importance of working in the yard. For you, yard maintenance improves the value of your home and prevents disasters like broken limbs on roofs, and flooding sprinkler systems. For your kids, yardwork is unwarranted torture, which they will strive to end as soon as possible. Therefore, you can't give your kids long, complex chores and expect them to execute their duties flawlessly.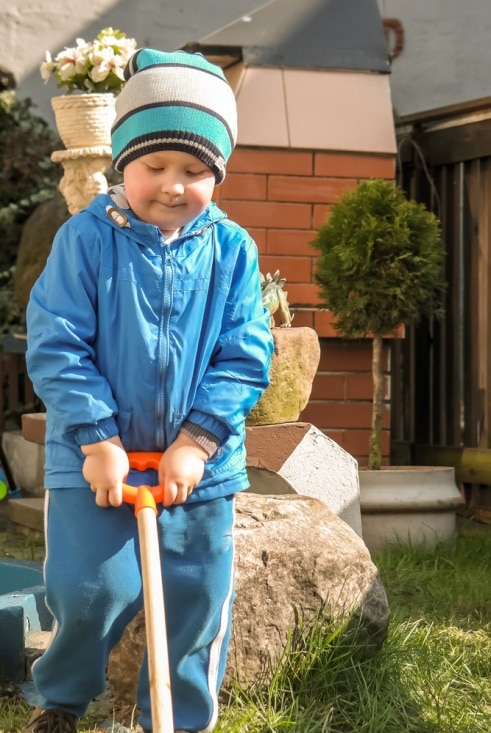 The best outdoor responsibilities for kids are those that are immediately gratifying and have obvious conclusions. For example, washing windows, clearing gutters, and raking leaves all have observable ends. However, there are plenty of outdoor tasks that aren't so apparently over - especially those related to the lawn. It is incredibly easy to over-fertilize, under-water, and poorly mow grass, so you should consider leaving complex tasks like overseeding to adults - or, better yet, professionals.
Show Them Why
Feelings of accountability stem from understanding, so while you introduce your kids to yard work, you must be diligent in explaining the whys as well as the hows. You perform yard work because it makes your home look better - but also, yard work is necessary to maintain a healthy environment.
You can teach your kids about scientific processes, like how plants grow, as an explanation for why you must water and weed the garden every week. You can spend time together researching your area's ecosystem, learning about the climate, indigenous plants, and all the (beneficial) critters that visit your yard. Then, you can work together to make your outdoor spaces eco-friendlier, which will get your kid invested in your yard's upkeep - and might save you some money on water and electricity bills.
It is always good to encourage curiosity in your little ones, and the outside world is full of fascinating information for them to learn. By working together to clean up your yard, your whole family can gain conscientiousness, gain insight, and gain memories that will last forever.