When you're a busy mom, self-care often gets pushed to the back burner. It's hard enough remembering to pick up milk at a grocery store, so sticking to a complicated skin care routine is out of the question. Fortunately, there are a few easy, quick, and effective tricks you can use to get a natural glow. As a bonus, these techniques don't involve using any dangerous chemicals on your skin, which helps to keep both you and your kids safe and healthy. Check out these tips for getting naturally healthy skin despite your busy schedule.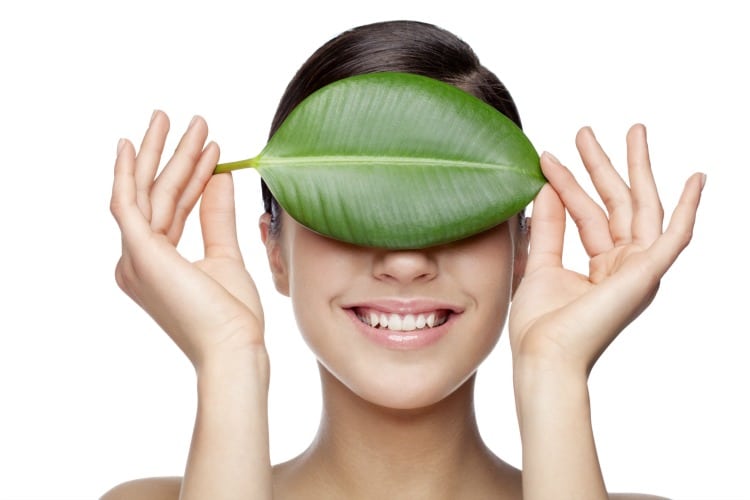 Look for Natural Ingredients
Many people think a "natural glow" can only be achieved with powerful, chemical-filled products, but actually, the opposite is true. The best glow is achieved with natural products that are free of the toxins and chemicals found in most mass-produced skin care products and cosmetics. The natural ingredients are better for your health; in fact, some of the toxins in artificial skin care products can cause hormonal imbalances, allergic reactions, and other health issues.
For healthier, radiant skin, be sure to use products that contain only safe, natural ingredients. For example, Amway's natural skin care products include ingredients like and purifying Norwegian fjord water and African baobab fruit, which is rich in skin-protecting antioxidants. Other natural ingredients to look for in your cosmetics and skin care products include coconut oil, argan oil, sea salt, tea tree oil, shea butter, and aloe vera.
Avoid Synthetic Fragrances
It's great to have beauty products that smell nice, but it's not so great when those aromas come from synthetic fragrances. Unfortunately, artificial ingredients are used in many mass-produced skin care products solely for the purpose of adding fragrances. These tend to be harsh ingredients that can trigger allergic reactions and irritate the skin.
When shopping for natural skin care products, be wary of any labeling that includes the words "fragrance" or "perfume." If you do like products with a pleasant smell, be sure to choose only those which use essentials oils to add an aromatic effect. Otherwise, stick to fragrance-free products.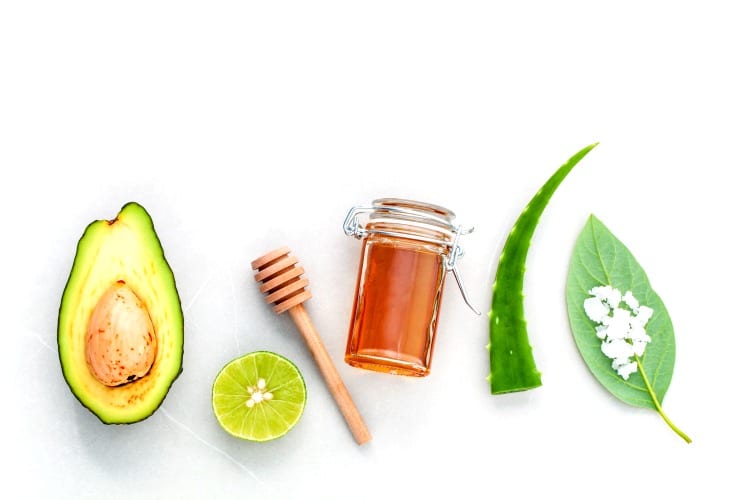 Consider Taking a Supplement
The types of products you use on your skin have a major effect on whether you're able to achieve that healthy glow, but sometimes you need to nourish from the inside as well. Health supplements may help to improve your skin through the use of natural vitamins and minerals. The following are some of the best supplements for skin care:
Magnesium: This supplement has anti-inflammatory properties that are helpful for irritated skin.
Cod liver oil: Antioxidants, omega-3s, and vitamins A, D, and K are all included in this oil, making it a powerhouse for skin health.
Zinc: If you're prone to breakouts, taking zinc can help to unclog pores and keep skin clear.
Primrose oil: Take primrose oil to soothe irritated skin and reduce redness.
Milk thistle: The antioxidants in milk thistle prevent free radical damage and reduce the visible signs of aging.
Be sure to consult your doctor before you start taking any new supplements.
Consume Skin-Boosting Foods & Beverages
Eating and drinking the right things can have a major impact on whether your complexion is clear and glowing or dry and dull. First and foremost, it's important to drink lots of water. Try to cut other beverages (especially those with alcohol and caffeine) out of your diet wherever possible, and hydrate throughout the day with plenty of water. Water flushes toxins from the body and helps to keep your skin looking young and dewy.
As for the foods you eat, be sure to avoid excess sugar, which can contribute to acne and aggravate rashes and wrinkles. Some people also find that dairy makes them break out, so you may want to experiment with limiting milk, yogurt, and cheese in your diet.
The real glow will come from your fruits and veggies. Try to include a colorful array of produce in your daily diet. Avocados, for example, have healthy fats and phytonutrients which benefit your skin, while tomatoes help to fight free radicals and reduce sun damage. To keep collagen from breaking down, be sure to eat plenty of dark greens like kale and spinach.
Keep your skin looking great with minimal effort by using these tips to get a natural, healthy glow.