While you might spend December through April eagerly awaiting warm weather and extra free time, you probably languish in late July and August as the heat of the summer season weighs heavy. The high temperatures, and in many places the excessive humidity, make any movement uncomfortable and difficult, and you might notice yourself getting lazy about important tasks.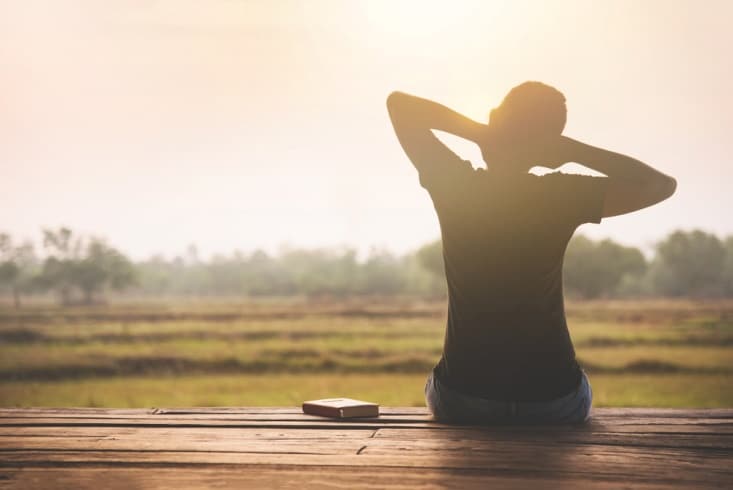 It's easy to fall victim to the dog days of summer, lounging when you should be working. Fortunately, there are more than a few indoor tasks that definitely need doing, and late summer is the perfect time to see them through. You can rid yourself of the dog-day blues by completing any (or all) of the following cool chores, projects, and DIYs.
Organize the Garage
Easily one of the most reviled chores, decluttering and arranging the garage is a good task for the dog days. For one, it is indoors; even if your garage isn't connected to A/C, it's easy enough to place table and floor fans around the space to keep you cool while you work. For another, summer is the perfect time to get rid of unwanted junk.
If you find that your family boat and lakeside accessories haven't been touched in years, you could put them to good use by donating them (and receive a tax deduction for doing so). You know your kids won't need their old school projects anymore, so you can toss them without remorse. Any stuff you don't want to donate or throw away can be part of an end-of-summer garage sale, which will help you afford cabinets and shelves to keep your garage neat and tidy.
Reorganize Your Living Spaces
If clearing out the garage wasn't enough, you should move your decluttering efforts into the heart of your home. It's time to clean up your desk, your end tables, and any other spot where stuff seems to accumulate. You should develop better habits or provide tools to help your family stay organized; for example: Never put mail down as soon as you bring it in; instead, sort through it and place different types in different trays on your desk.
Next, you can refresh your home's look by moving furniture around, hanging new pictures on your walls, and performing other minor design alterations. You'll be surprised how much a room changes when chairs and tables are in different spots; it might just give you a new perspective on life.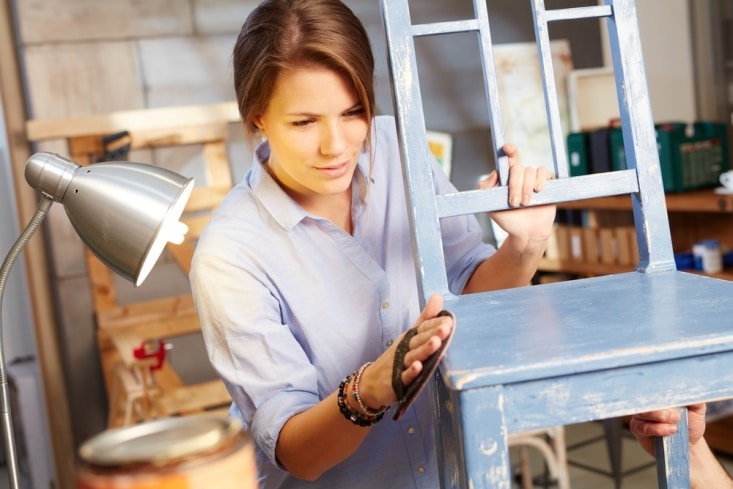 Repair, Reuse or Replace
Odds are, there are a few items around your home that are sorely in-need of maintenance. Maybe it's a wobbly chair, maybe it's a scratched-up table, maybe it's a squeaky floorboard… the list could go on. To escape the heat, you should devote your spare time to righting these wrongs; usually, all it takes is a few minutes and a good tool for the problem to be fixed.
However, if you discover something is beyond fixing - like a cracked mirror or a torn sofa - you have a slightly bigger project on your hands. In some cases, you might be able to give the item new life as something else, like turning a beaten and bruised buffet into a garden cabinet. In other cases, you should devote your efforts to finding a suitable replacement - which means: shopping.
Plant an Indoor Herb Garden
This one is pretty straightforward. It doesn't matter whether you cook, herbs are gorgeous, fragrant, and functional: They keep bugs away. Therefore, an indoor herb garden is always a good idea. You can transform nearly anything into a container for herbs, including old running shoes, soda cans, toolboxes, and toy trucks. You just have to remember to water your herbs if you want to keep them looking and smelling great.
Try New Lighting
If all your Instagram posts are turning out slightly yellow, it might be time to rethink the lighting around your home. While adding another window - even a skylight - is a relatively involved renovation, there are easy ways to add more, and higher-quality, light to your inside spaces.
What you do depends on your handiness and your budget. You might consider installing a sun tube, which is a smaller, DIY version of a skylight that brings natural daylight to the darkest corners around your home. If that's out of the question, you should evaluate what kind of lighting your rooms need. Usually, a mixture of table and floor lighting looks best in small spaces, but high ceilings demand light from above, like a grand chandelier or recessed lights - or both.
Get Crafty
When nothing else motivates you to get up and move, you can always rely on afternoon crafts. The web is full of inspiration and ideas for cool decorations and functional items you can make yourself. If you can dream it, there is a DIY for it online - so you shouldn't let the dog days get you down.