This post is brought to you by Smucker's. All opinions are my own.
When I think back to my grade school years, a lot has changed-- Music, movies, the way we communicate and even the food we eat. It seems like I blinked my eyes and twenty years passed by in an instant. Now that I'm a parent, one thing that hasn't changed is my love for PB&J. The classic comfort food is still one of my favorite things to eat when I'm low on time (or just want a taste of my childhood!), and thankfully, my 11-year-old daughter shares the same enjoyment for the delicious sandwich.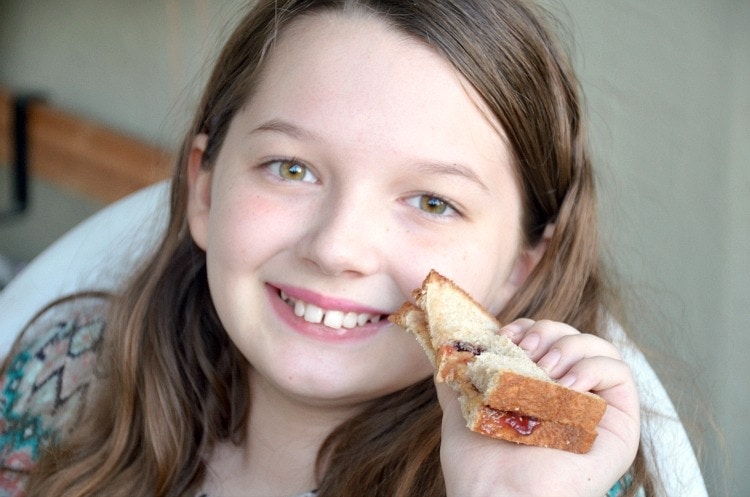 PB&J Memories
I remember back when I was my daughter's age, there was one particular afternoon that I was outside riding my bike. I wasn't paying attention and took a fall into a tree, scraping my elbows and knees. When I arrived home it was obvious to my mother that something was wrong. Once she saw my injuries she quickly bandaged me up and dried my tears, comforting me like only she could. Afterwards, she went into the kitchen and prepared my favorite peanut butter and grape jelly sandwich with the crust cut off. I remember biting into that PB&J and realizing that everything was going to be okay. To this day this memory comes to mind whenever I eat one.
PB&J Moments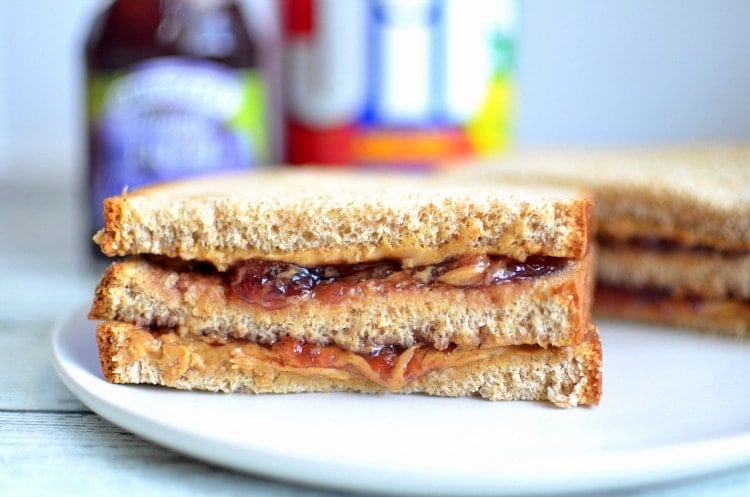 The thing about PB&J is you don't have to have a reason or excuse to make one, but it's a lot more fun when you do! On rainy days I like to cheer my daughter up with a "Rainy Day PB&J", or alternatively, when the sun is shining, I can pack up a couple of sandwiches made with Smucker's Grape Jelly and Jif Peanut Butter for an impromptu picnic. These little moments are memory makers, that I can only hope will stay with my daughter into adulthood. Who knows, she may pass these moments onto her kids one day!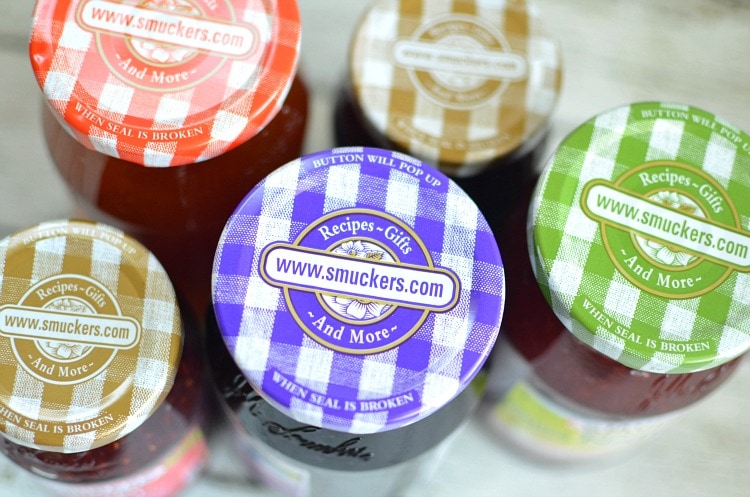 My daughter and I are both into the classic PB&J (or the Double-Decker!), but there are a TON of fun recipes to enjoy with the iconic combo— from breakfast to dessert, here's some PB&J inspiration to help you create your own PB&J moments.
For more than a century, Smucker's has been helping to make family meals more memorable. Today, Smucker's offers a broad range of Fruit Spreads, Ice Cream Toppings, Syrups, Peanut Butters and more, including low sugar and sugar free varieties.
Do you have a PB&J Moment?