Nicole Siscaretti from SparklyEverAfter.com attended the Antartica: Empire of the Penguin media preview on behalf of Mommy Musings. Please enjoy this guest post, and visit her blog which chronicles her pixie-dusted life in Orlando.
There are plenty of fish in the sea ... and there's one chilly new attraction at SeaWorld Orlando!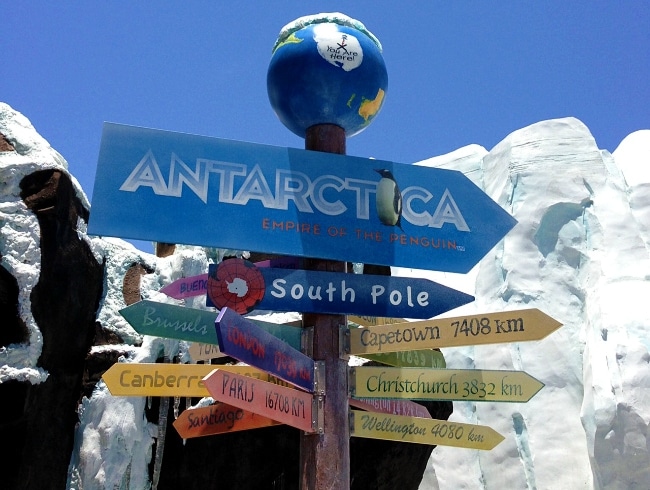 On Antarctica: Empire of the Penguin you'll see the majestic South Pole through the eyes of a little penguin named Puck. Guests explore a penguin colony in a unique vehicle and ride system that ride lovers will delight in. This attraction is trackless and the ride vehicle glides across the floor in any direction and rocks multiple ways emulating a slippery glide across ice. So fun!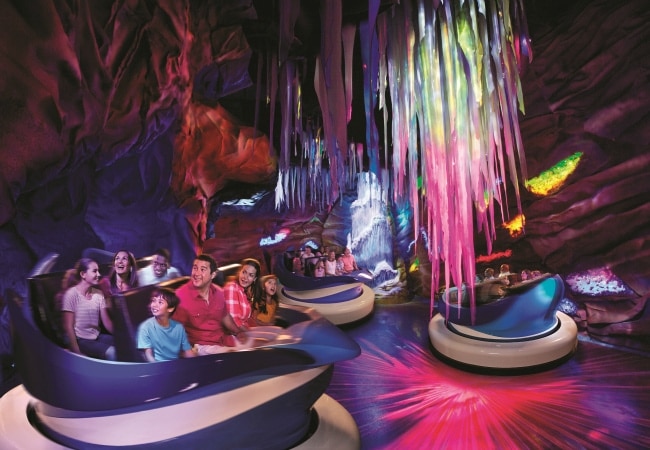 The queue and attraction are dazzling to look at with wall to wall snow, sparkly ice and colorful lights. Riders choose from a wild or mild expedition, but both travel the same journey. To ride wild, children must be at least 42 inches tall; for mild, children must be able to sit up on their own in the seat. I tried out both and thought they were each very calm. Remember that the whole building is considered a story-telling attraction, so your experience begins when you walk in the door. The actual ride is not as long as you may expect, but it's only part of the experience -- there are other ways that you're immersed in the story, like going into Puck's snow den.
Antarctica: Empire of the Penguin doesn't end in a gift shop but in a room filled with penguins! You and your family can get incredibly close to these little feathered cuties and you may even get splashed by one. It's 30 degrees in the building so although you may want to watch the penguins play all day, the chill in the air will have you moving out sooner.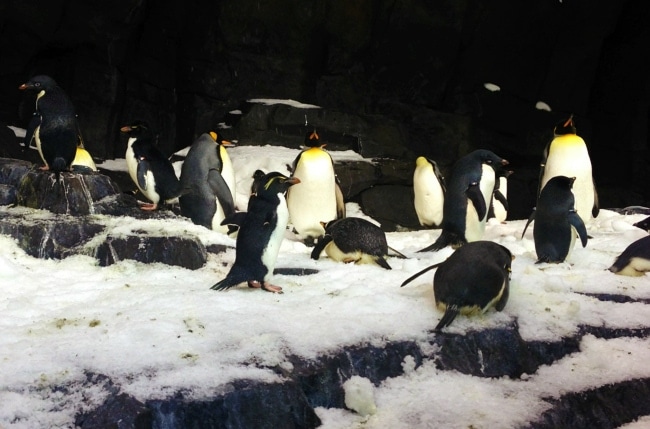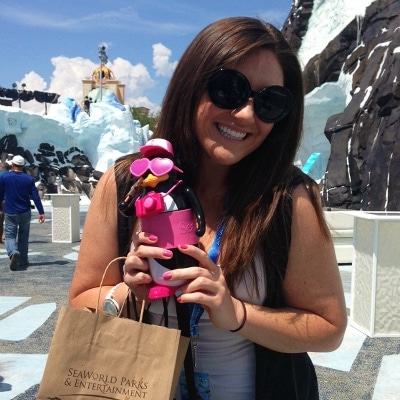 Antarctica is the 'biggest and most expansive attraction in SeaWorld's history' and also houses the Expedition Café, Glacial Collections gift shop and South Pole Beverages. A new signature drink, the South Pole Chill, makes it debut as well as penguin cups that you can decorate with accessories. The 'Cup That Cares' also tracks how much CO2 you save the planet from when you choose to refill at the beverage station in Antarctica and partially benefits the SeaWorld and Busch Gardens Conservation Fund which helps protect wildlife.
With so much being added to Orlando attractions as of late, SeaWorld definitely brings something good to the table with Antarctica: Empire of the Penguin. I think the park will definitely benefit from having this dark ride type of attraction in addition to it's animals, roller coasters and shows. I've always admired SeaWorld's attention to detail, design and colors and Antarctica delivers all. Growing up in Florida, I've only seen snow once on vacation. Antarctica is a fun, frigid escape and a chance to explore this majestic, icy land and it's adorable inhabitants!
Visit seaworldparks.com/en/seaworld-orlando/Antarctica for more information. And for an added layer of chilling fun here's the penguin cam live from San Diego: seaworldparks.com/en/seaworld-orlando/Animals/Webcams/Penguin-Cam.