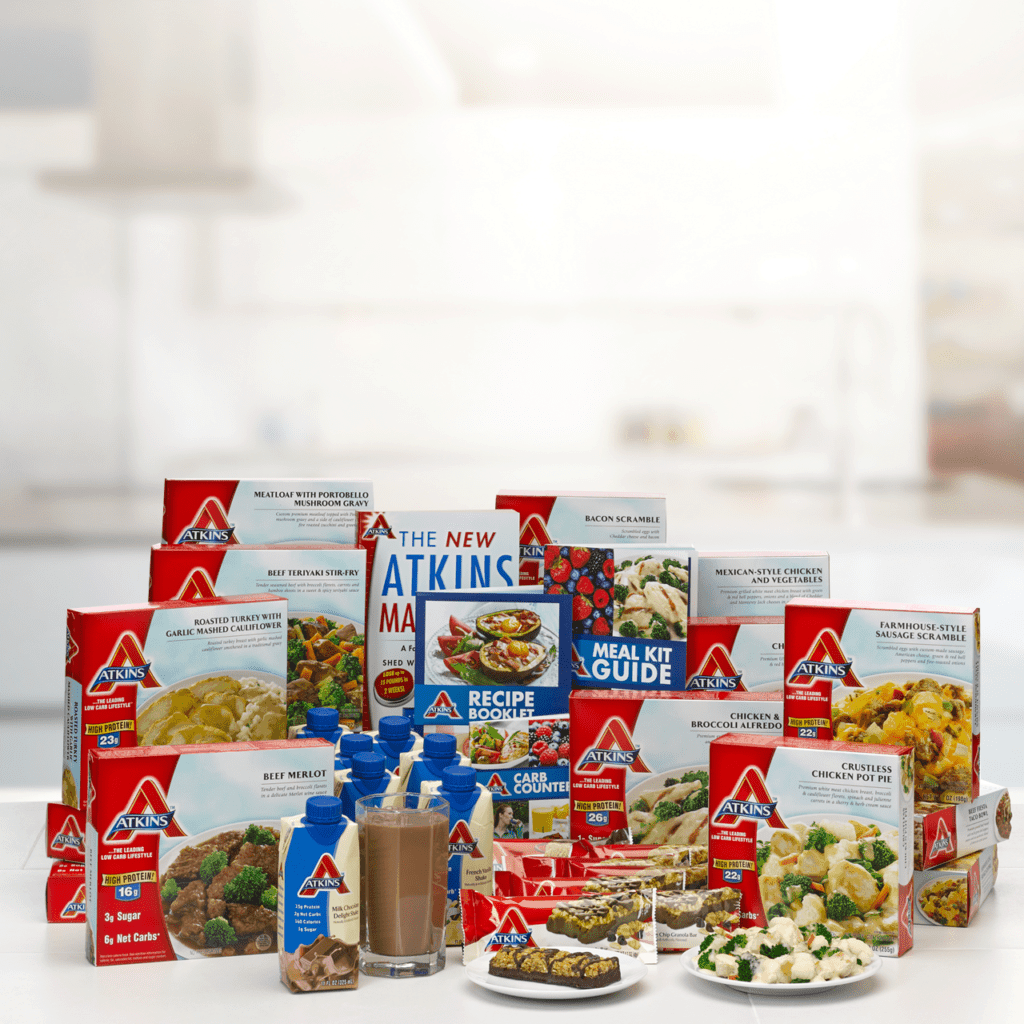 Over the past few years I have gained more weight than I care to admit. Because I'm only 5'1", I find losing even a few pounds to be extremely hard because of how they're distributed on my body. Add this with getting older and having a sedentary job and I'm forever going up and down on the scale. Make no mistake, this isn't an excuse— but it is very difficult for me to get down to my ideal weight for my height.
The one thing I do know about having success with my weight is that I have to have a plan that is easy, it needs to be low carb, and I have to exercise. I've tried just about every trend out there and the one consonant for weight loss, for my body, is a low carb lifestyle with activity.
Right now I'm using one of Atkins Nutritionals, Inc. home delivery meal kits and I have a feeling it's going to bring me a lot of success. My choice of the Easy Peasy Meal Kit ($97.99) includes a variety of Atkins Frozen Meals, Meal Bars and Shakes to cover breakfast, lunch and dinner for a week. Not only that, there's an included shopping list and menu plan to tell me exactly when I should be eating each product. It's almost foolproof!
Here's how my order arrived— cold and ready to be stored in the fridge or freezer: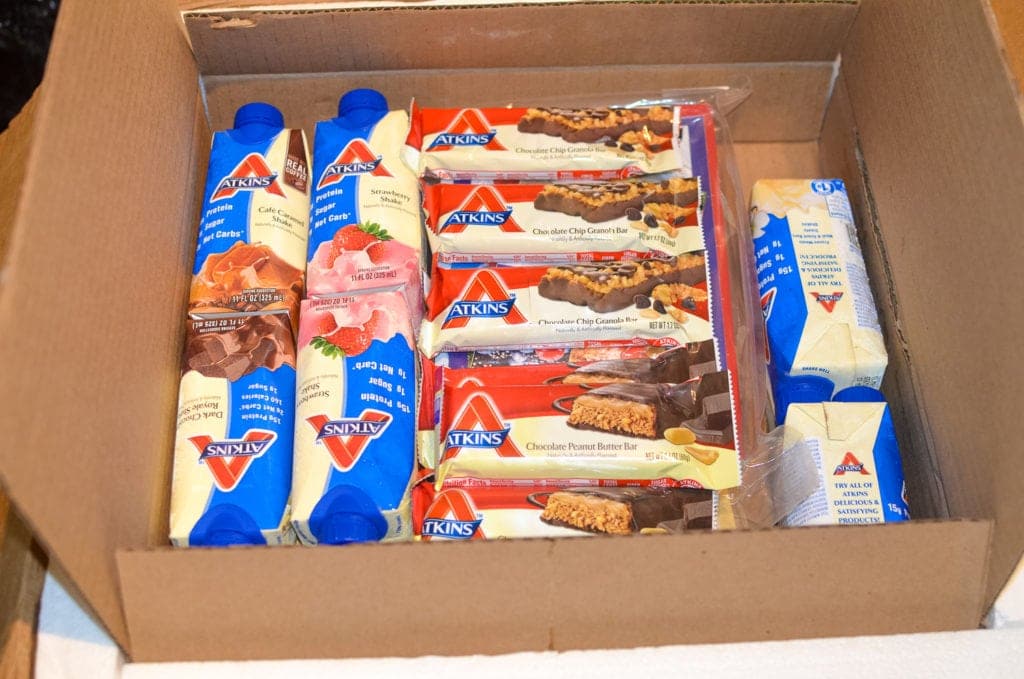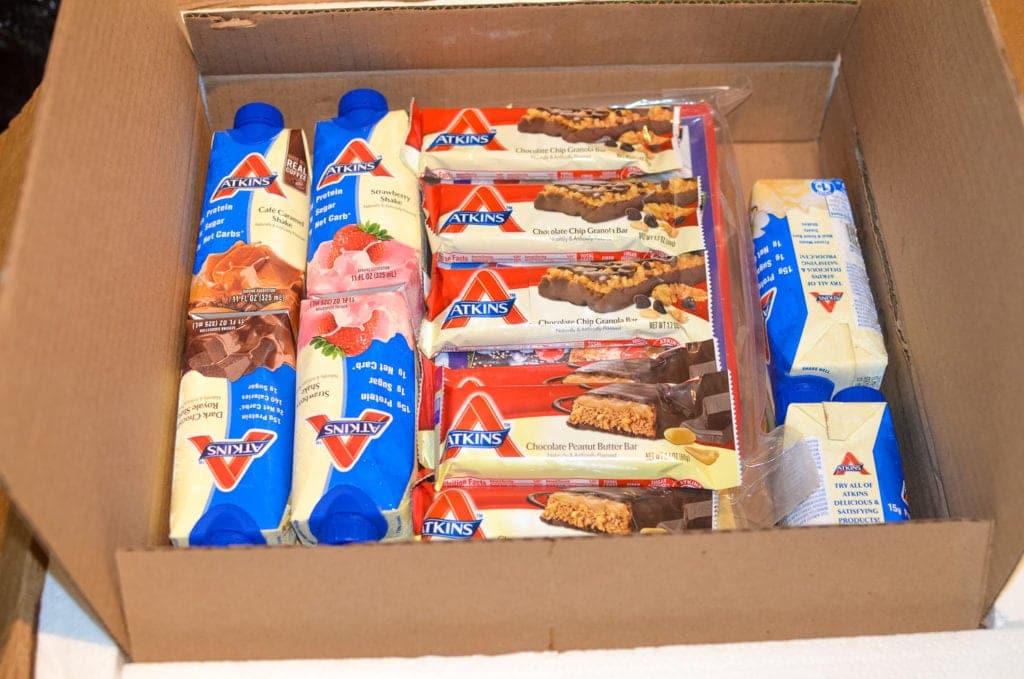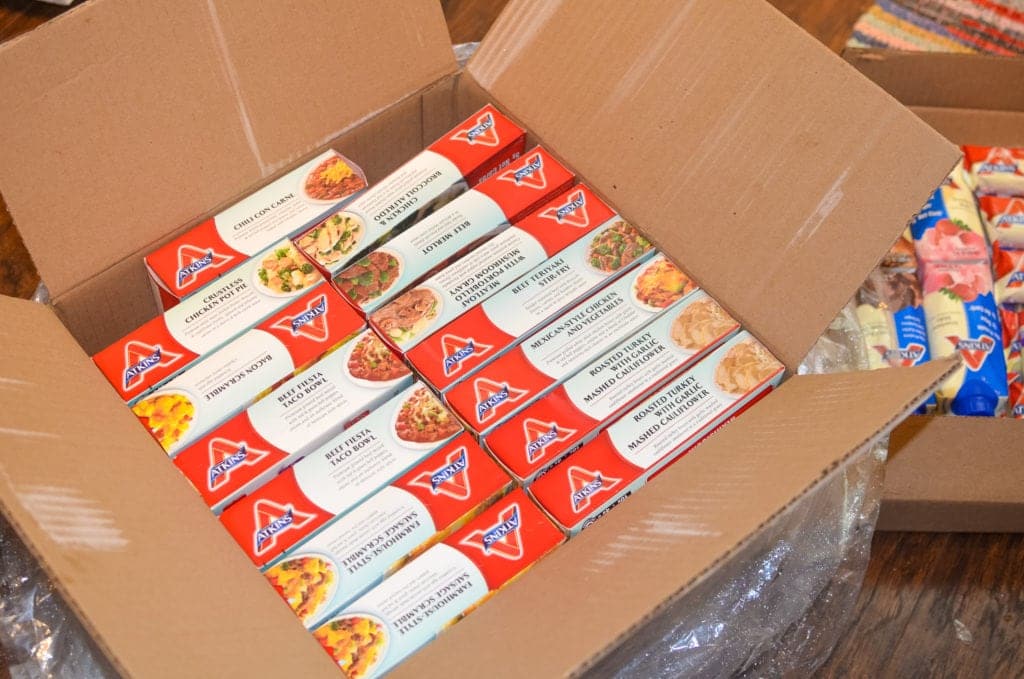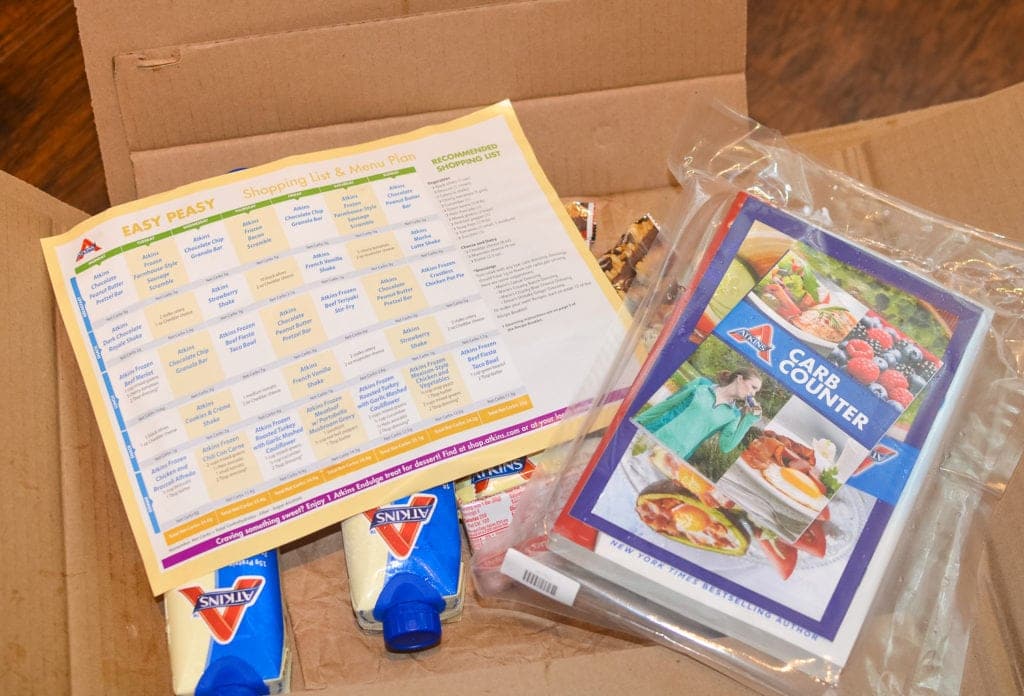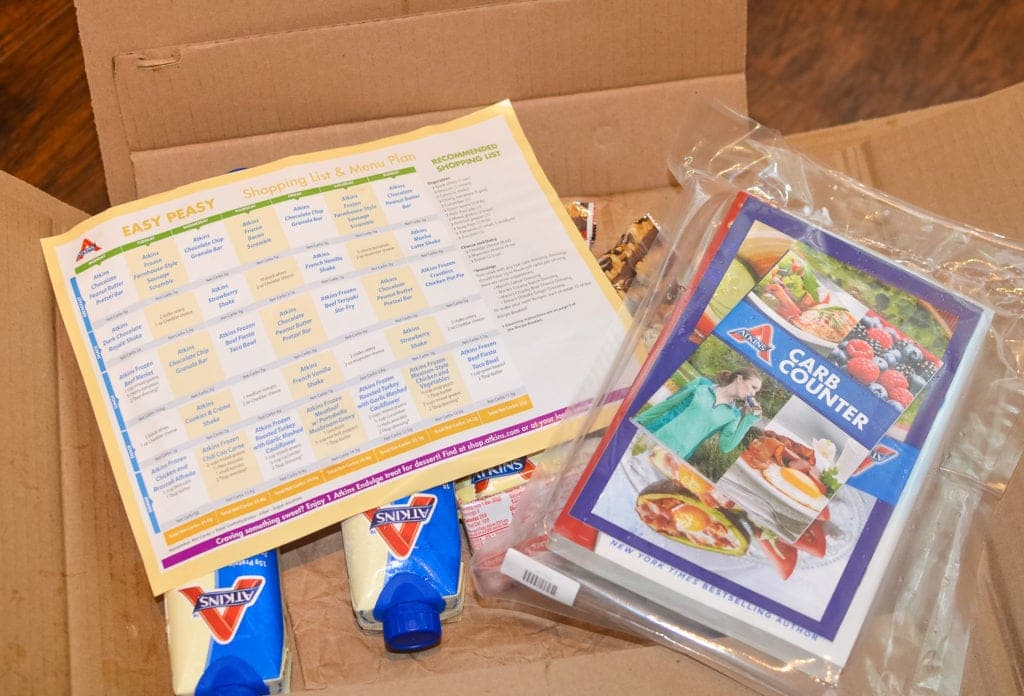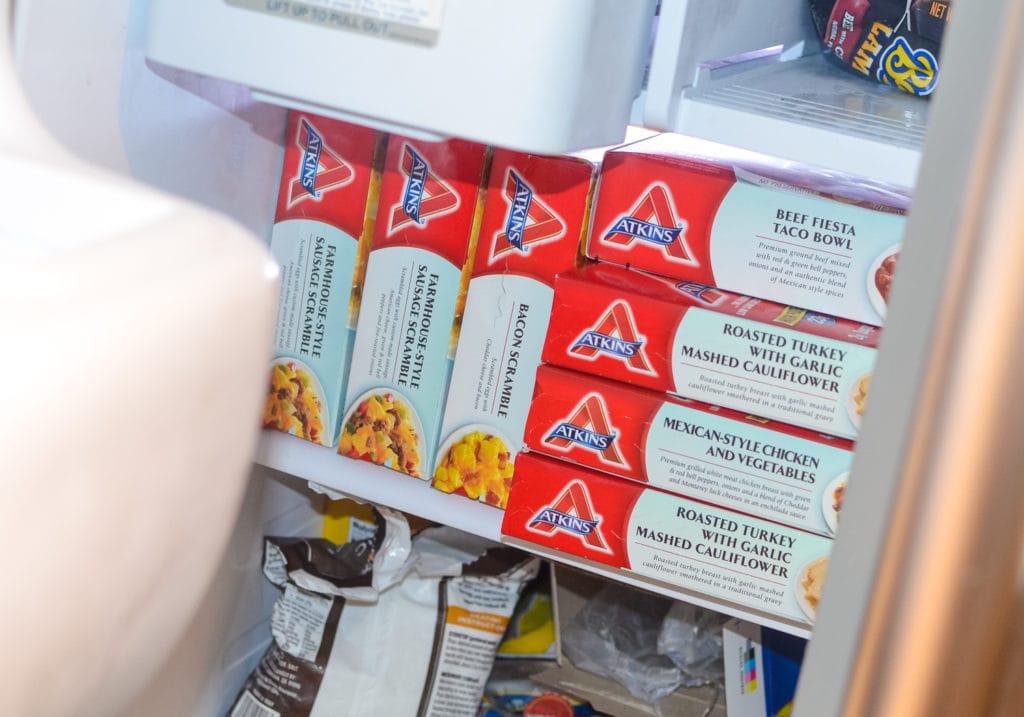 I've already had a few meals and I'm almost surprised to say that they've all been delicious. Sometimes frozen foods can be hit or miss, but every single item has exceeded my expectations. I also love the convenience.
In addition to the Easy Peasy Meal kit, there are two other home delivery kits from Atkins:
Frozen Foodie Meal Kit ($69.99) is ideal for people who are too busy to cook full meals, requiring minimal time in the kitchen. This kit features a variety of Atkins Frozen Meals to simplify options for breakfast, lunch and dinner.
Evening Chef Meal Kit ($89.99) is designed for the consumer seeking convenience during the day, but wants to prepare their own meals in the evening. The kit includes Atkins Frozen Meals, Snack Bars and Shakes to cover breakfast, lunch and snacks, with recipes and recommended shopping lists for low-carb dinners.
Each Atkins Meal Kit covers a week's worth of food and tools, as well as access to free support from nutritionists. All Meal Kits are offered exclusively at Atkins.com with a current offer for free shipping and 5% off orders through Sept 30 with promotional code NEWKIT5. The Meal Kits may also be purchased as a recurring subscription.
I'll be back with an update of my success with Atkins Meal Kits in a few weeks— in the meantime, feel free to follow @AtkinsInsider on Twitter and Instagram, and @AtkinsDiet on Facebook.
This post was sponsored by the Role Mommy Writer's Network. All opinions are my own.