This post is brought to you by McCormick. All opinions are my own.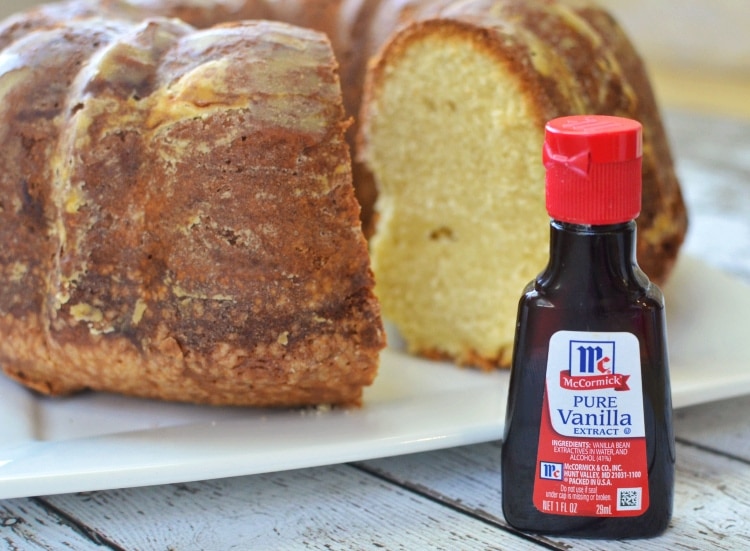 My mother is a wonderful cook. She plays it down, but I have fond memories of the meals and side dishes that she made for our family growing up ... I could go on and on about her breaded pork chops, potato salad and deviled eggs. When it comes to desserts, however, I really can't think of anything my mom used to bake, other than the occasional boxed cupcake or cake mix. Clearly, sweets weren't her forte ... love ya mom!
My husband, Rick, on the other hand, RAVES about the goodies his mother made for him as a child. One baked item that comes up again is his mother's Sour Cream Pound Cake. To this day, Rick requests that his mom bake him this vanilla bundt cake for Christmas. No joke, the cake weighs a ton, and lasts for days and days as both breakfast and dessert. I knew the recipe had been passed down from his great grandmother (also known as Aunt MayMay), but I didn't have a clue how to make it myself. So I asked my mother-in-law.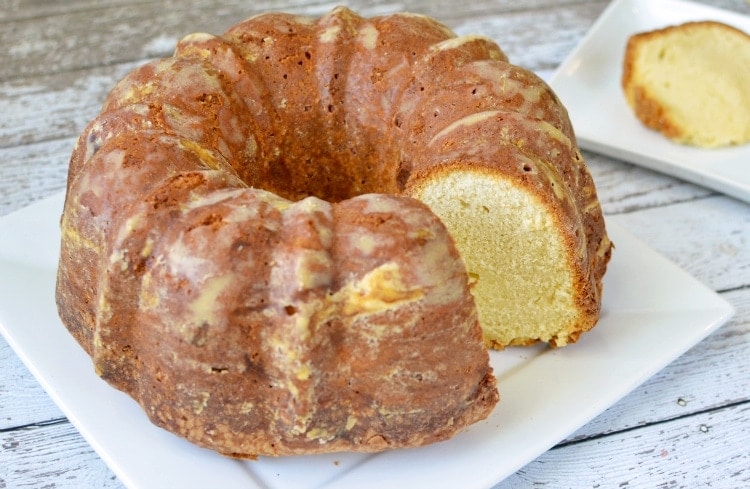 Aunt MayMay's Sour Cream Pound Cake Recipe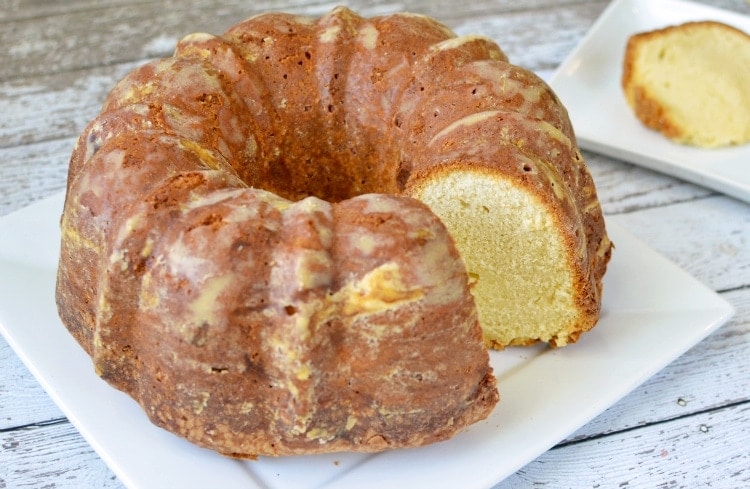 Aunt MayMay's Sour Cream Pound Cake Recipe
Traditional Sour Cream Pound Cake Recipe
Ingredients
2

sticks butter

3

cups

sugar

6

eggs

3

cups

flour

¼

teaspoon

baking soda

8

oz

sour cream

2

teaspoons

McCormick Pure Vanilla Extract
Instructions
Preheat oven to 350-degrees.

In a large mixing bowl, cream sugar and butter until smooth.

Beat in one egg at a time.

Mix flour and baking soda. Add a small amount at a time to mixing bowl — continue to beat.

Gently stir in sour cream, just enough to mix.

Pour batter into a greased and floured bundt pan.

Bake for one hour. Do not open the oven door to check until the last few minutes of baking.

Test with a knife in the middle. If it comes out clean it is done, if not bake for another ten to fifteen minutes.

Serve plain, with strawberries or fruit ambrosia.
This Mother's Day I surprised my husband with Aunt MayMay's Sour Cream Pound Cake. He didn't have the chance to see his mom on this holiday, but this bundt cake was the next best thing. Apparently I got the recipe down on the first try because he went on about how it tasted just like the one she makes. I had a little nibble of my own, and agree that Aunt MayMay knew a thing or two about baking ... seriously, this recipe is a keeper, and will continue to be passed on!
I think what makes this pound cake so memorable is its tried and true ingredients — butter, sugar, eggs, flour, baking soda, sour cream and McCormick's Pure Vanilla Extract (and a whole lot of love!). McCormick's Pure Vanilla Extract has been one of America's essential baking ingredients for more than a century, and for generations, vanilla extract has been a key ingredient in recipes passed down from moms, aunts, grandmas and more.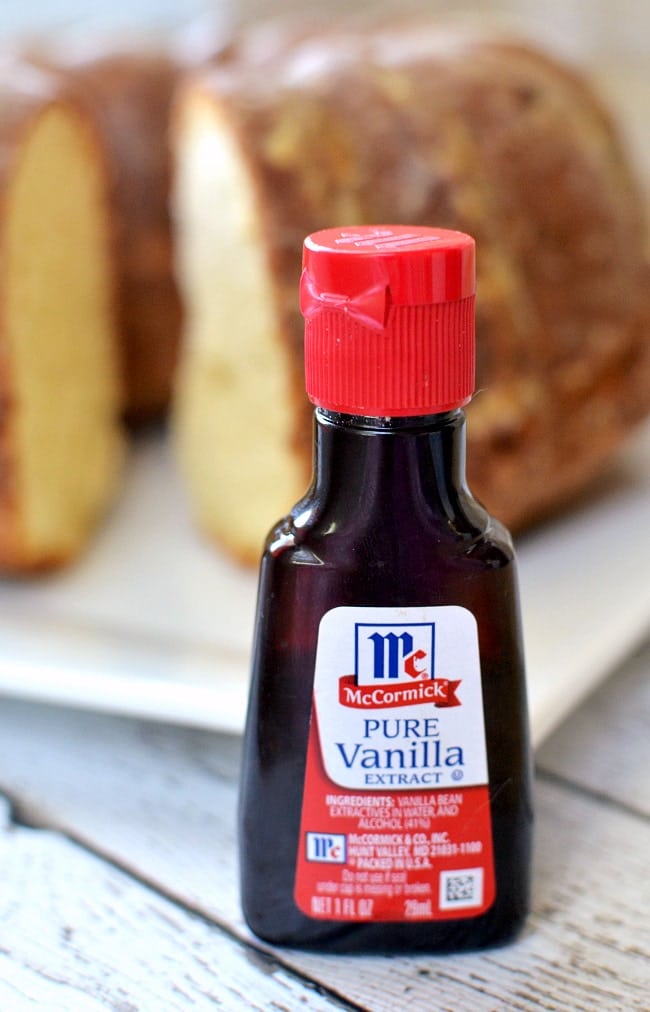 Here are some shopping links to help you make your own Sour Cream Pound Cake: