This post is brought to you by Autotrader. All opinions are my own.
I don't know if there's a better feeling than sitting behind the wheel of your brand new, or new to you, vehicle for the first time. You know, the, "I'm king (or queen!) of the world!" feeling— it's an excitement that can only be described as Drivetastic!
Haven't heard of that term before? Well now it's now time to get acquainted! Drivetastic is a term coined by Autotrader to describe the feeling you achieve when you find the perfect car, with all the right features, in the perfect way. It's when all the stars align in your favor!
Since Autotrader has a large inventory of new and used cars, it's easy to find exactly what you want and need in a vehicle. And even though they're an online company, Autotrader's mission is to make the car buying experience personal, successful, and enjoyable. You can search for new and used cars in a variety of ways, and you can even have alerts sent to your smartphone whenever a car matching your search criteria enters their inventory. It's Drivetastic!
To preserve and commemorate that feeling of being Drivetastic, Autotrader is offering Mommy Musings a totally Drivetastic giveaway with 5 fun car air freshener scents. You have to check these air fresheners out for yourself, because they are A-MAZING!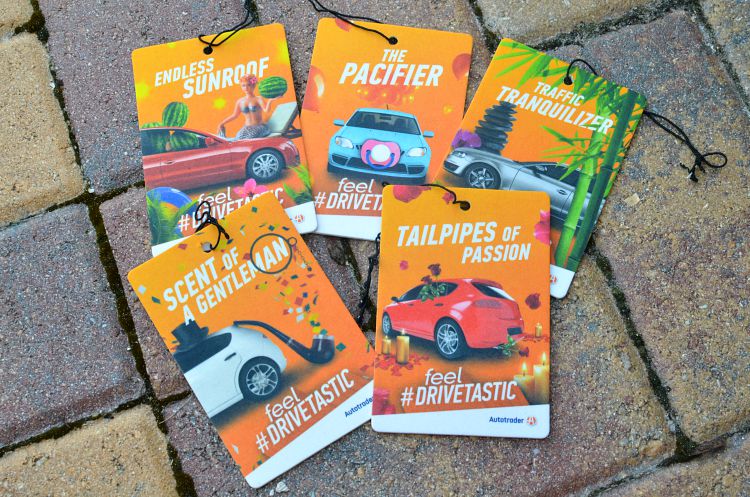 Endless Sunroof - The Drivetastic scent of surf, sand, and abundant sunshine.
Scent of a Gentleman - You may not wear an ascot, wax your moustache, or go yachting on the weekends, but now your ride smells like you might.
Tailpipes of Passion - Fill your car with the sweet, sweet aroma of love.
The Pacifier - The soothing aroma of nap time and a hint of relief.
Traffic Tranquilizer - A bright, bubbly scent to quell the road rage that lives inside all of us.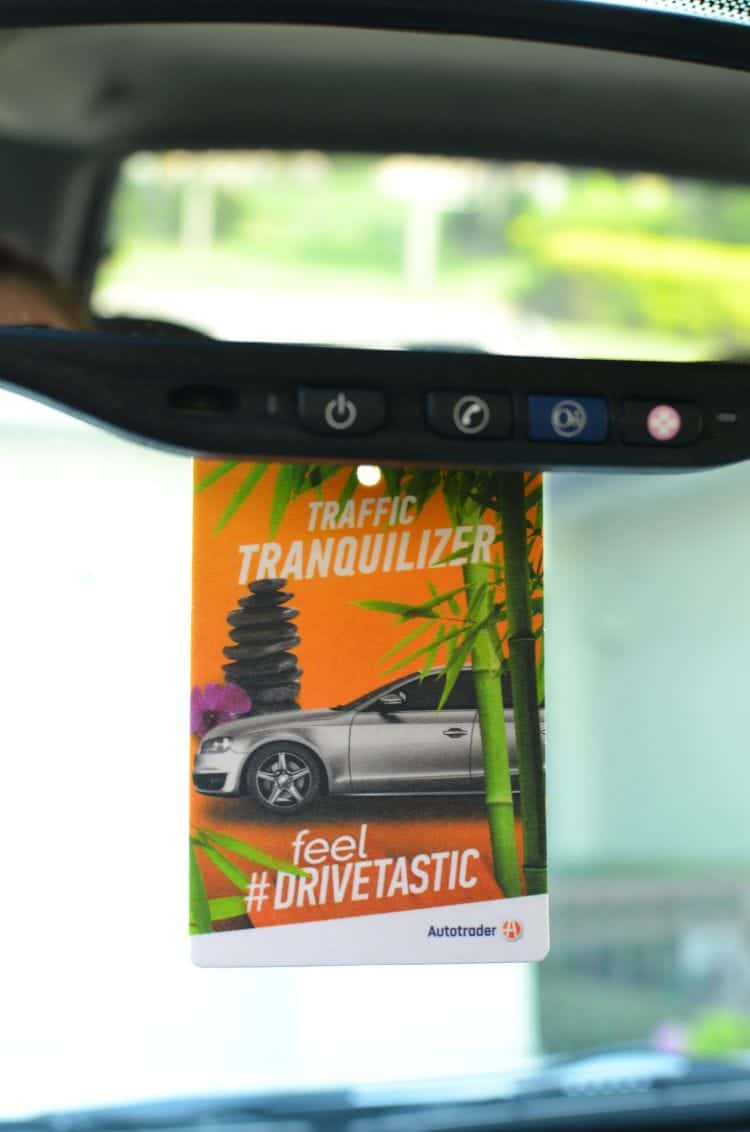 I think all of the air fresheners are spot on, but my personal favorite is Traffic Tranquilizer. I live in Florida, so I have to squish down the road rage daily. If you've never driven in the Sunshine State, just know that whatever traffic annoyances you have, they pale in comparison to the crazy adults, crazier teenagers, and 90-year-old grannies (no exaggeration – my grandma is still on the road at 91!) careening down the highway. I NEED the Traffic Tranquilizer in my life — and the scent smells so wonderful that I'm almost in a state of Zen when dealing with other drivers. If nothing else, it has made me feel Drivetastic since I've hung it on my rear-view mirror.