This post was sponsored by Sensodyne® as part of an influencer activation for Influence Central. Sensodyne® compensated me in connection with statements made in this post. All opinions expressed in this post are my own.
Eyebrow threading, waxing, hair dye and high heels are just a few of the painful sacrifices I make for beauty. As a work at home mom, it's not often that I need to glam up, but when I do have the opportunity I like to make the most of it! And with that comes a bit of pain and suffering.
Take my most recent experience on the red carpet in Hollywood….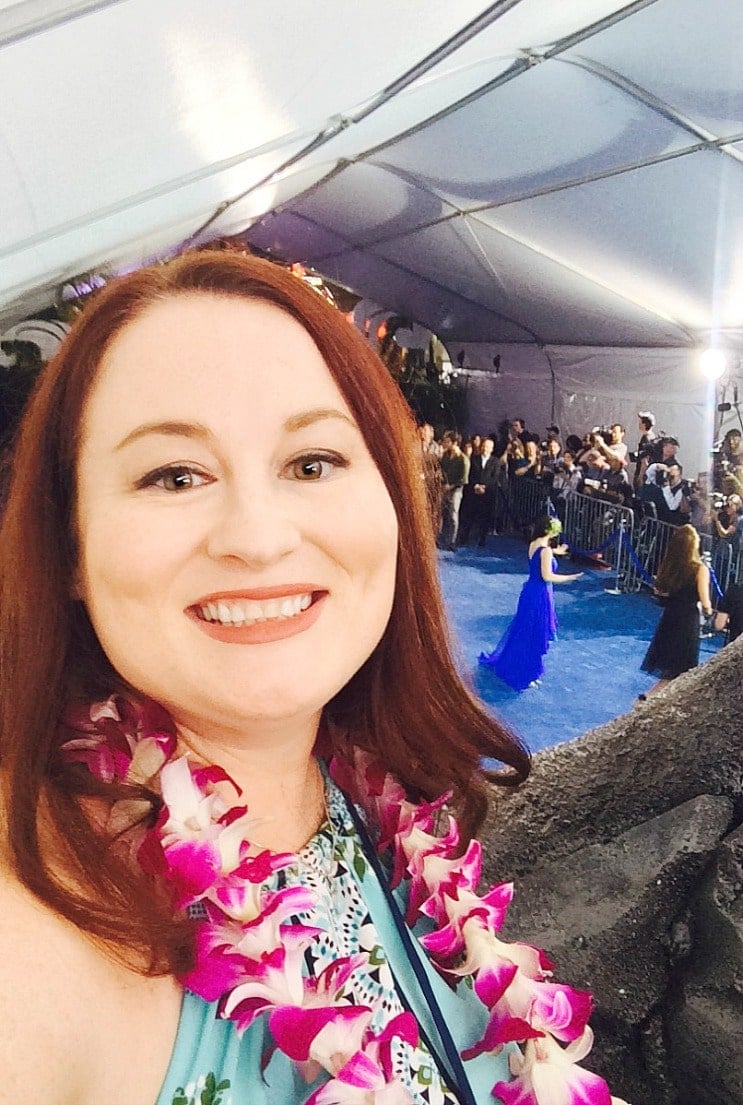 It took me days of pre-planning to get my look just right, including salon appointments for hair and nails, and the above-mentioned eyebrow threading— OUCH! I even had on a body shaper, which was an additional source of discomfort. It's crazy the things we'll do to look/feel beautiful! It was all worth it though, because it's not every day that I have the opportunity to walk the red carpet (or in this case blue!) and rub elbows with celebrities!
The one area of my beauty regime that I didn't have to endure any kind of pain or aching was my smile.
I've been using Sensodyne® True White® for two weeks now and it was my smile that I got the most compliments on that evening… not my eyebrows, hair or my high heels!
Now, you can turn to Sensodyne® True White® for a whiter smile and sensitivity relief, without the compromise with twice daily brushing.
Sensodyne® True White® is 10x less abrasive than many leading whitening toothpastes*, providing gentle stain removal and active stain protection.
With twice daily brushing, Sensodyne® True White® provides sensitivity relief and helps whiten your teeth.
A poll by the makers of Sensodyne® True White® found: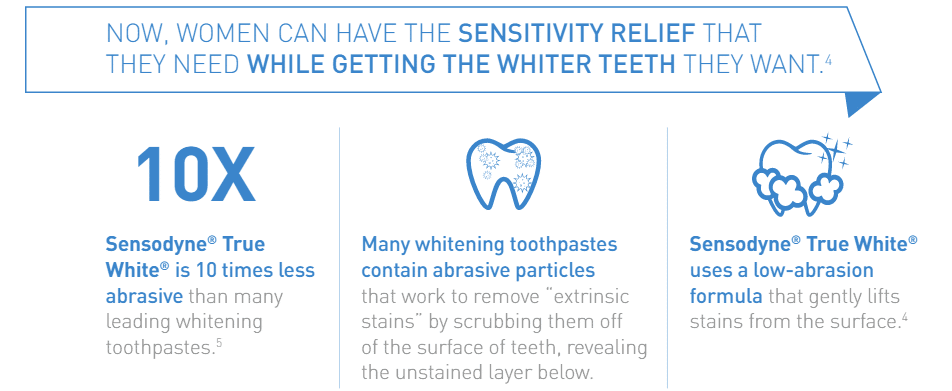 I'm home now, and don't have to get dressed up for any big events for a while, so I'm taking a step back from some of my beauty routines— except for using Sensodyne® True White® twice a day!
Even without any makeup or fancy clothes, I can feel confident while I'm out with a radiant smile. If anything, it's the only thing I need to complete my look… and I don't have to suffer for it!

Visit Sensodyne.com to learn more. Also, check out:
What painful beauty routines do you endure?
*, 5 Based on Relative Dentin Abrasivity testing against 15 products in the top 80% of the whitening toothpaste market.