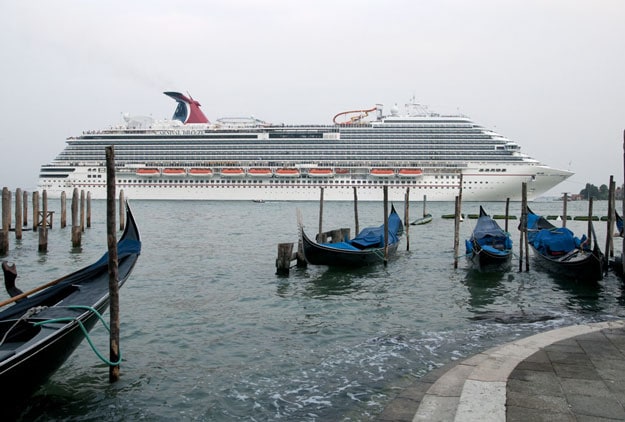 As I'm preparing to sail the Carnival Breeze next week, I thought it would be fun to share some amazing facts about the  new ship.
The 130000-ton Carnival Breeze has a total length of 1004 feet, and can carry 3690-passengers, with room for an additional 1386-member staff & crew -- it truly is a floating resort!
In its first year of service:
• Carnival Breeze's photographers will snap more than 1.5 million digital images and portraits.
• Guests will devour 242,000 servings of the cruise industry's most popular dessert, the Chocolate Melting Cake, along with 346,000 pizzas and 145,200 cappuccinos. If you've never sailed Carnival, the Warm Chocolate Melting Cake is THE dessert...you can thank me later for posting the recipe. 😉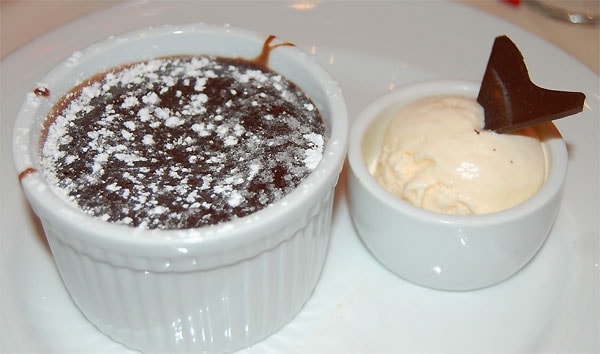 • Approximately 26,600 meals will be served in the steakhouse, Fahrenheit 555.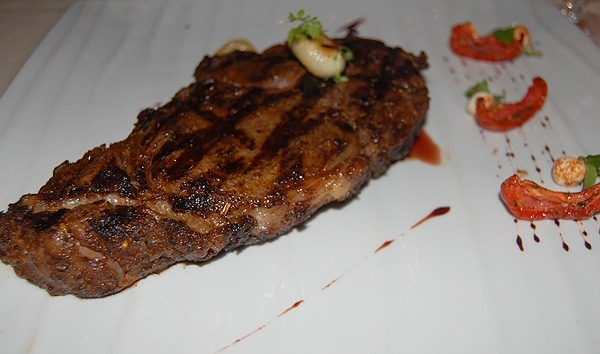 • Chefs in the vessel's galley will use roughly 22,000 pounds of flour.
• Nearly 100 metric tons of pineapples will be consumed, mostly in frothy tropical drinks!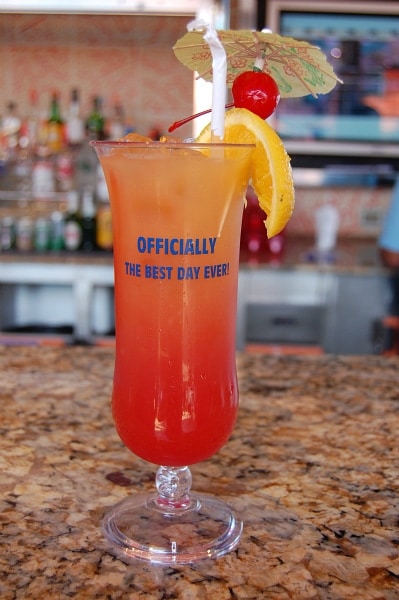 • Stateroom stewards will place more than 2 million individual pieces of chocolate on guests' pillows and create more than 663,000 of Carnival's popular "towel animals".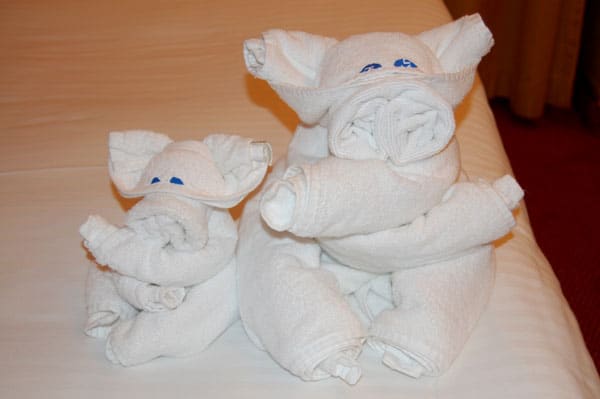 • Guests will indulge in 18,000-plus massages, nearly 9,000 facials, more than 6,000 slimming treatments, and some 2,000 personal fitness consultations in the Carnival Breeze's luxurious "Cloud 9 Spa".
Following a summer schedule of 12-day Mediterranean cruises from Barcelona that runs through October 25, Carnival Breeze will reposition to Miami for year-round six- and eight-day Caribbean cruises beginning November 24, becoming Carnival Cruise Lines' largest South Florida-based ship.