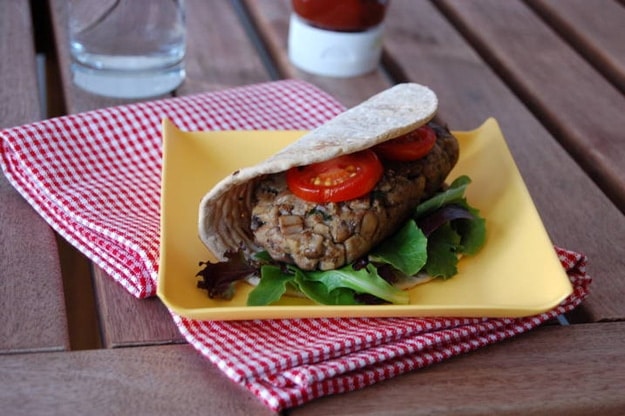 Portobello, Crimini, Shiitake ... it doesn't matter what type of mushroom, I love them all! Mushrooms are one of my grocery staples, and I buy them fresh every single week. Over the past year I have cut back on the amount of meat we consume in our home by replacing the main protein with mushrooms. I've found that no one misses the meat, and my daughter now requests extra  mushrooms in all my dishes-- this was even a shock to me! By replacing meat-based protein with mushrooms, you reduce your family's overall calorie intake and usually save a little money vs. buying meat. Mushrooms' hearty texture and flavor make them compatible with meats both as a complement or replacement-- especially for ground beef or turkey.
There's an easy 3-step technique called mushroom and meat "swapability", that is perfect for families looking for an economical way to make family meals more nutritious:
Chop up your favorite mushroom variety to match the consistency of the ground beef or turkey;
Cook and season mushrooms the same way you would meat;
Combine the cooked meat and mushrooms and use the mix to complete your recipe.
So what's all this talk about mushrooms, anyway?
The Mushroom Council, a group of U.S. mushroom growers, is celebrating National Nutrition Month (March) as the perfect time to "get your plate in shape" with mushrooms. Once you make the Mushroom swap, your family will reap the benefits of mushrooms: Low in calories, fat-free, umami flavor, vitamins B & D, and antioxidants selenium & ergothioneine; to maintain a healthy immune system.
Here's a few mouth-watering mushroom swap recipes to get you started:
Almost Lasagna
Mushroom Burger Wrap
Cremini and Pork Meatballs
Mushroom Flatbread
This post is part of a sponsored campaign with Global Influence and I was compensated for my participation. All opinions are my own.