This post is brought to you by DairyPure milk. All opinions are my own.
Milk is one of the most used beverages in our home. Besides drinking it plain, we use it coffee, cereal and as an ingredient in cooking and baking. I honestly don't know what we would do without it, which is why I always make sure to stock up any time I'm at the grocery store. And I'm not alone— milk is such a staple in American homes that a whopping 82% of parents in the U.S. said they would make a separate trip to the store if they ran out of milk!
Because milk is so important to my family, I try to make sure I'm buying the best, most wholesome milk there is. A new brand that I recently discovered, and love, is called DairyPure.
So what makes DairyPure different than other brands of milk? Beside having eight essential nutrients (calcium, protein, vitamins A, D and B12, riboflavin, phosphorus and potassium), DairyPure is continually quality tested to ensure fresh, quality milk from farm to fridge at every occasion. AND DairyPure is the only milk backed by an exclusive Five­Point Purity Promise:
No artificial growth hormones*
All milk is tested for antibiotics
Continually quality tested to ensure purity
Only from cows fed a healthy diet
Cold shipped fresh from your local dairy
DairyPure comes in 1% Low Fat Milk, 2 % Reduced Fat Milk, Skim/Fat Free Milk and Whole milk, along with Heavy Cream and Half & Half. Each variety is available in the dairy case at local grocery stores nationwide.
For more information on Dairy Pure Milk, visit www.DairyPure.com and follow along on Facebook and Pinterest.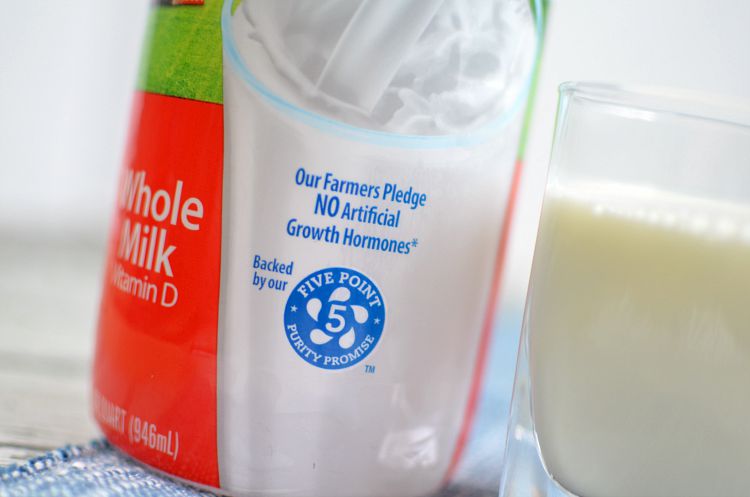 All this talk about milk has me craving something sweet. And what goes better with milk than a cookie!? But not just any cookie, Chocolate Chip Cookie Cake (the ultimate chocolate chip cookie!).
With this awesome recipe, you can make a delicious chocolate chip cookie cake at home, whenever you please— no birthday or special occasion required! Serve a slice up with a cold glass of DairyPure milk and you'll be in cookies & milk heaven! YUM!

Chocolate Chip Cookie Cake Recipe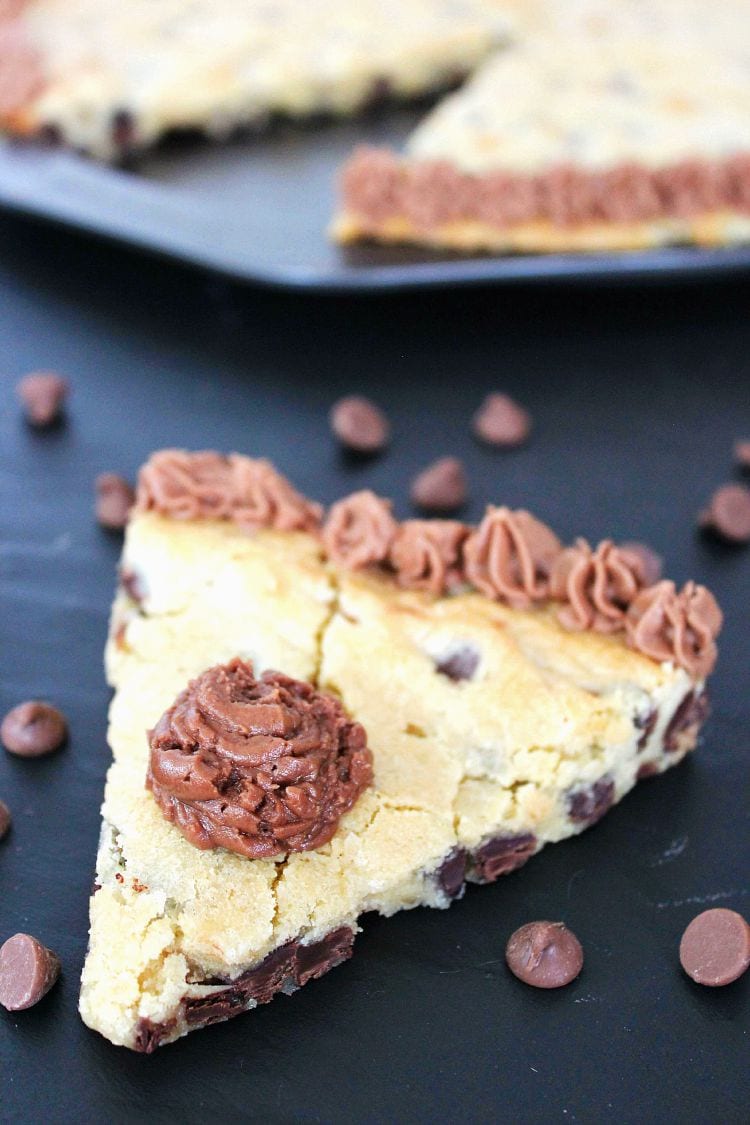 Chocolate Chip Cookie Cake
Make your own Chocolate Chip Cookie Cake at home with this easy recipe — no birthday or special occasion required!
Ingredients
Cake:
1

cup

Butter

1/2

cup

Brown Sugar

2

tsp

Vanilla

1

cup

Sugar

2

Eggs

2

cup

Flour

1

tsp

Baking Powder

1

tsp

Salt

12

oz

Chocolate Chips
Icing:
1/2

cup

softened Butter

1

tbsp

DairyPure milk

3

tbsp

Cocoa Powder

2

cup

Powdered Sugar
Instructions
Preheat oven to 375.

Spray a 12" pizza pan with non stick spray.

Cream butter, sugar, brown sugar, vanilla and egg.

Whisk together flour, baking powder and salt.

Stir in dry ingredients, then chocolate chips.

Spread dough on prepared pan.

Bake for 10 minutes.

Whisk or sift together cocoa powder and powdered sugar.

Cream butter and vanilla in a large bowl

Slowly add in the powdered sugar cocoa powder mixture, and milk as needed, until everything is incorporated and frosting is right consistency.

Beat for 5 minutes to make sure it is fluffy.

Transfer to piping bag and decorate around edge of cookie.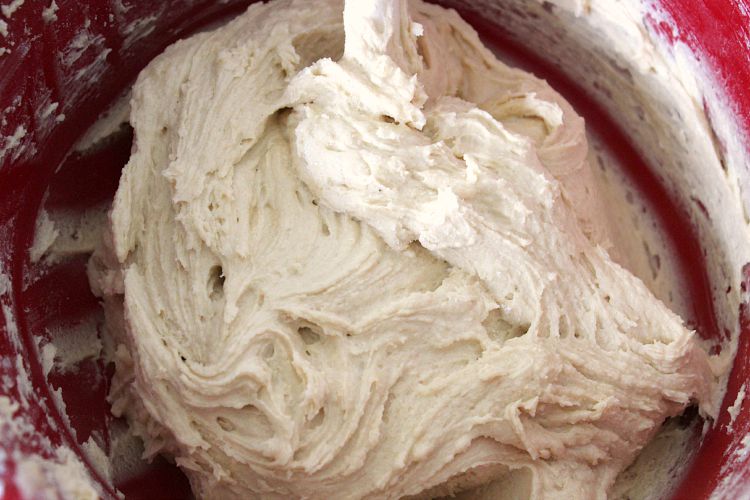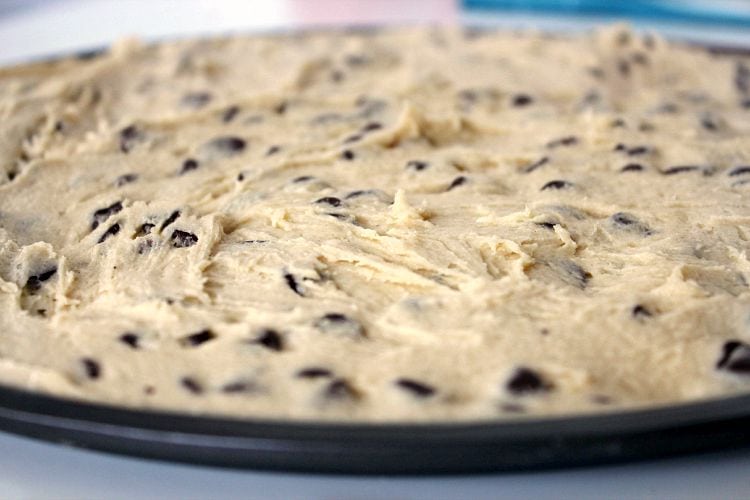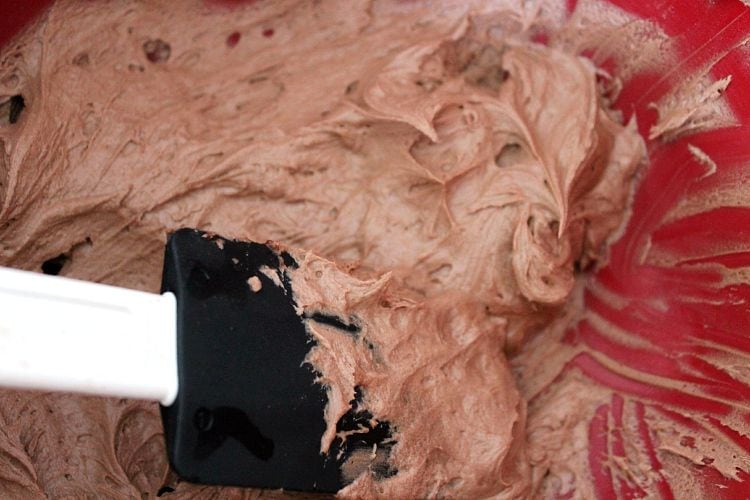 *No significant difference has been shown between milk derived from cows treated with the artificial growth hormone rbST and non­rbST­treated cows.