Valentine's Day is just about to creep up on us, and if you're looking for a last minute treat to make for your sweetie, Chocolate Dipped Oreo Cookies are always a big hit. I used to shy away from dipping goodies in chocolate because the result was usually a thick, glumpy mess. It wasn't until I discovered the secret — coconut oil! — and my luck with melting chocolate turned around ... now there's nothing that I won't dip!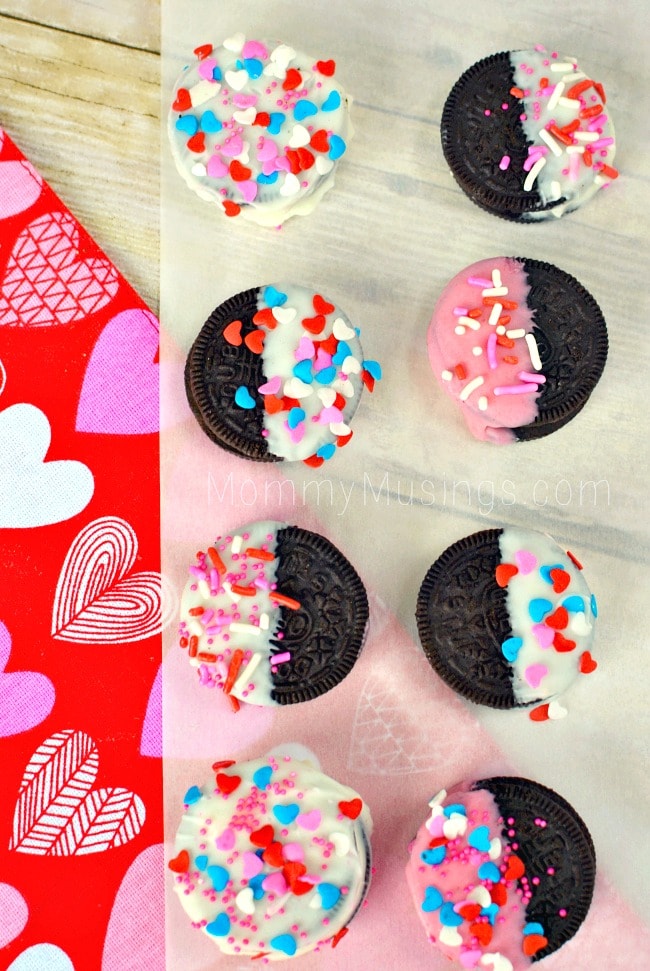 Chocolate Dipped Oreo Cookies Recipe
Ingredients:
1 bag Double Stuf Oreo Cookies
1 bag white Wilton Candy Melts
Red or pink food coloring (if desired)
2 tablespoons coconut oil
Valentine's Day sprinkles
Parchment paper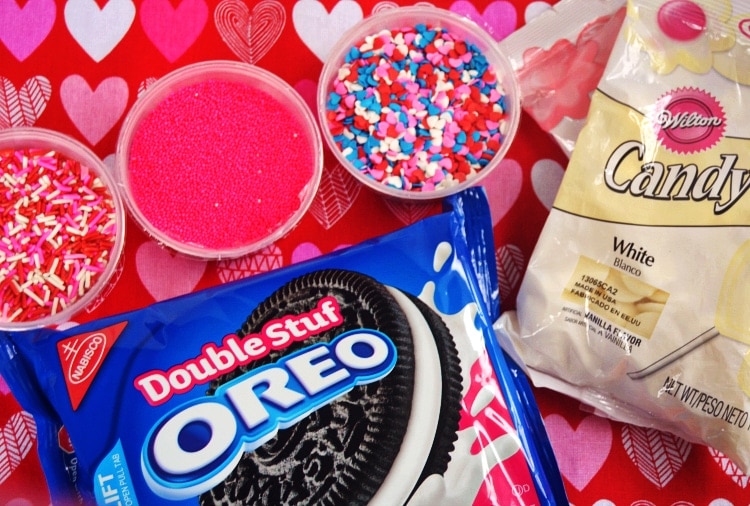 Directions:
Melt one bag of Wilton Candy Melts in a double boiler. If you don't have a double boiler, the microwave method can be used. I tried both and the double boiler is superior. You can easily make your own double boiler with a saucepan and a heatproof bowl (glass, metal, Pyrex). Fill the saucepan with 2 inches of water and bring to a boil. Place heatproof bowl with melting chocolate on top on saucepan, making sure the bowl fits snugly.
Add 2 tablespoons coconut oil to melted chocolate. Stir. The coconut oil is my secret ingredient for the perfect melting chocolate. The oil adds a slight coconut flavor, which I found to be very yummy! 
Optional: Insert a lollipop stick into the cookie prior to dipping for Oreo Cookie Pops.
Dip Oreo Cookies, one by one, into the melted chocolate. Set on parchment paper and add sprinkles. If you want to add a few drops of red or pink food coloring to the chocolate, do this after you have dipped all of your white chocolate cookies.
Let set to harden or transfer to fridge for quick set.
Happy Valentine's Day!