This post is brought to you by The Campaign for Tobacco-Free Kids. All opinions are my own.

Lung cancer and other illness from cigarette smoke has run rampant in my family. In less than 2 years, two of my uncles passed away from the disease due the habit. My father, who smoked from the time that I was young, has a serious heart condition that has been likely caused by smoking. And my grandfather on my mother's side also passed away from the disease.
You would think that with all this illness that traces back to a single cause, cigarette smoke, that it would be easy for family members to quit. Unfortunately, that hasn't been the case, and even my own husband has been struggling to quit smoking for good. As a non-smoker, it makes me sad and crazy to see so many people suffer from illness and disease that is mostly preventable.
Tobacco is the only consumer product that kills when used as intended, tying in the real cost of tobacco – 480,000 lives and $289 billion in health care bills and economic losses each year.
Beyond the billions of dollars in healthcare costs each year brought on by smoking, the real cost can be measured in how it affects families. I've seen the devastation in my own family, which is why it is so, so, so important that I show my daughter the dangers of smoking, and why it's simply a bad idea.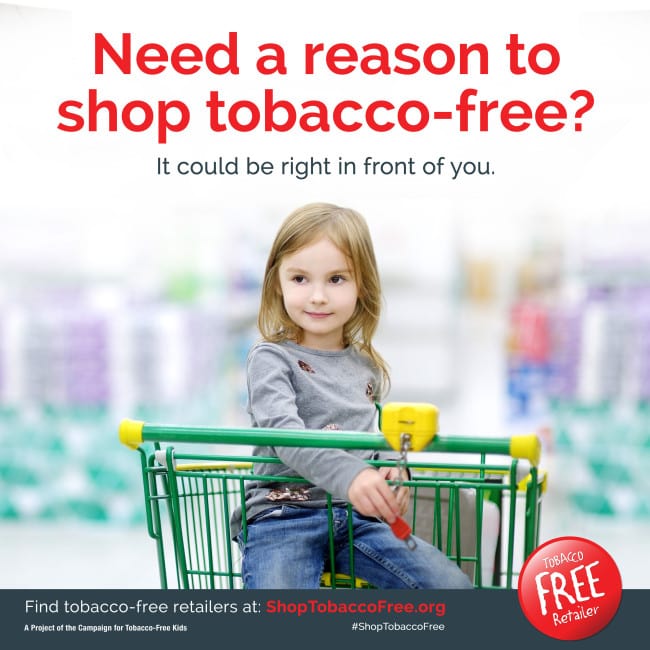 One of the ways that I have been leading by example is by shopping tobacco-free. I'm going to be honest, the task hasn't been easy because there are major retailers, that sometimes can't be avoided, that sell tobacco products. The advertising in these stores isn't hidden from minors either. A startling 5.6 million kids alive today will die prematurely from tobacco use unless we take strong action now to prevent it.
Did you know that tobacco companies spend $8.8 billion per year, $1 million per hour on marketing? Here are even more startling facts: http://shoptobaccofree.org/facts 
In addition to shopping tobacco-free (search your zipcode to see which retailers in your area are tobacco-free.), I'm telling the other retailers to go tobacco-free — with enough pressure, there's a good chance that they will change their policy, as CVS has recently done. Here's the current 'Wall of Shame' where you can send a message.
By showing our children how harmful and unhealthy smoking is, we can change the future of this $35 billion+ industry.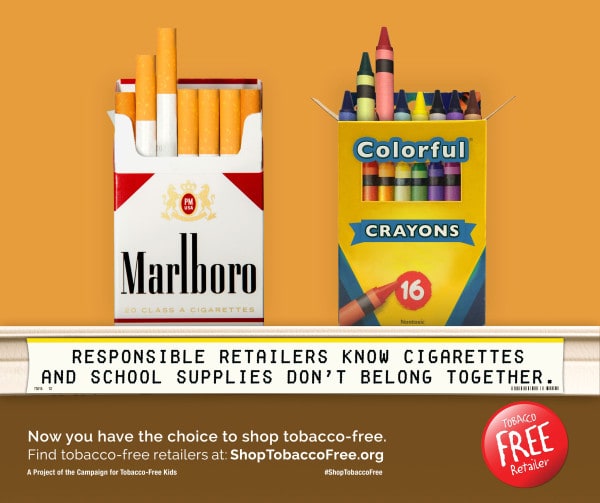 Help Create a Tobacco-Free Generation
You can join the shop tobacco-free movement by using all of the resources available at ShopTobaccoFree.org and supporting Tobaccofreekids.org with hashtag #ShopTobaccoFree. Feel free to grab the button below for use on social media!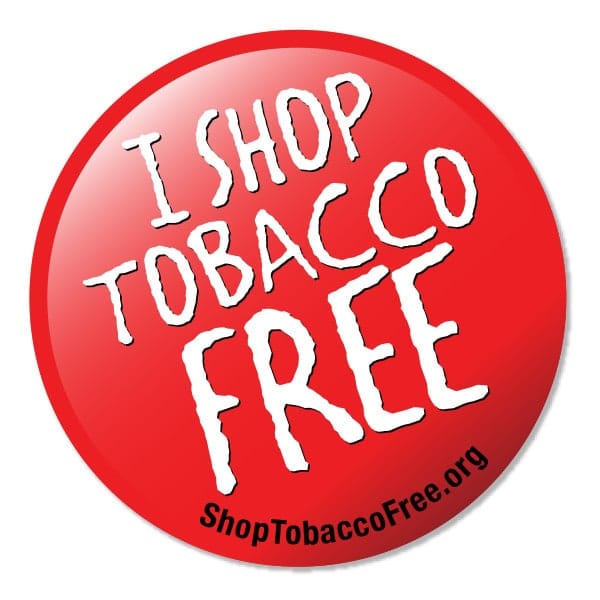 Has tobacco affected someone in your family — What's your reason to #ShopTobaccoFree?