Think Disney Cruise Line only sails from Florida? Think again. Since the new Disney Dream made its home in Port Canaveral, the Disney Wonder has made its way to the west coast for sailings from the Port of Los Angeles and Alaska. Now, with the new Disney Fantasy getting ready to set sail in 2012, Disney has announced new itineraries for the Disney Magic & Wonder:
For the first time ever, Disney Cruise Line will set sail from three new ports in 2012 – New York, Seattle and Galveston, Texas – making the Disney family cruise vacation more accessible to guests around the country.  Additionally, the cruise line will offer more choices than ever before with several new itineraries planned.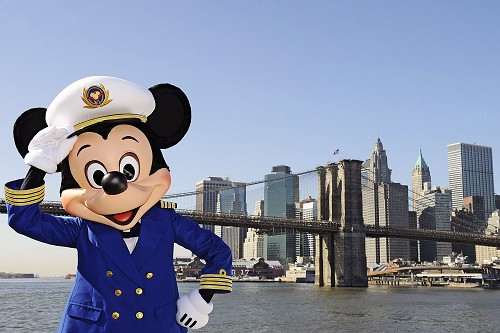 2012 New York Schedule
Beginning May 25, 2012, the Disney Magic will sail a total of 20 cruises from New York – including eight-night cruises to the Bahamas and five-night cruises up the New England coast to Canada plus two-night cruises that will give a sampling of the Disney Cruise Line experience over a weekend.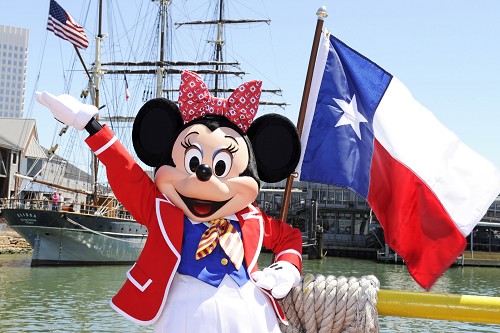 2012 Galveston Schedule
Beginning Sept. 22, 2012, the Disney Magic will sail 12 seven-night cruises from the Port of Galveston to the Western Caribbean. Ports of call include Grand Cayman and Mexico's Costa Maya and Cozumel.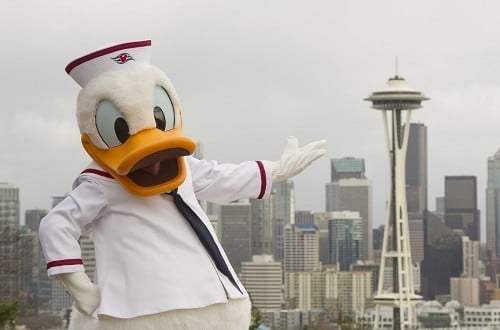 Disney Wonder will continue sailings on the west coast in 2012, with a special voyage to Hawaii:
2012 Seattle Schedule
Beginning May 28, 2012, the Disney Wonder will sail a total of 14 seven-night cruises from the Port of Seattle to Tracy Arm, Skagway, Juneau and Ketchikan, Alaska, as well as Victoria, British Columbia.
2012 Los Angeles Schedule
The Disney Wonder is scheduled to continue sailing seven-night Mexican Riviera cruises from the Port of Los Angeles for the majority of the year – throughout winter, spring and fall. Additionally, the Disney Wonder will sail four seven-night Pacific Coast cruises from Los Angeles (on Sept. 16, Sept. 23, Sept. 30 and Oct. 7), calling on San Francisco, San Diego and Ensenada, Mexico. For the first time, the Disney Wonder will offer a special 15-night voyage to Hawaii from Los Angeles, calling on Hilo; Kahului, Maui; Honolulu, Oahu; Nawiliwili, Kauai and Ensenada, Mexico.
The Disney Dream and Fantasy will sail year-round from Port Canaveral:
2012 Port Canaveral Schedule
The Disney Fantasy and Disney Dream will continue to sail a variety of Caribbean and Bahamian itineraries departing from Port Canaveral. The Disney Fantasy will depart on her maiden voyage March 31, 2012, and will sail out of Port Canaveral on seven-night Caribbean itineraries – alternating eastern (St. Maarten and St. Thomas) and western (Grand Cayman, Costa Maya, Cozumel).  Special Eastern Caribbean sailings in November and December 2012 stop at St. Thomas and San Juan, Puerto Rico. All Disney Fantasy itineraries include a stop at Disney's private island, Castaway Cay. The Disney Dream will sail three-, four- and five-night cruises from Port Canaveral to the Bahamas and Disney's private island, Castaway Cay.  Five-night itineraries include two stops at Castaway Cay.
To learn more about Disney Cruise Line or to book a vacation, guests can visit disneycruise.com, call Disney Cruise Line at 888/DCL-2500 or contact their travel agent.