Trying to break the Disney Dream down to a top 10 list was no small feat. A top 100 list probably still couldn't do it justice. There is so much to see and do on the Disney Dream that the whole experience was somewhat overwhelming. It's that good overwhelming that makes you want to come back for more. During my 2-day media preview cruise I tried to experience as much as I could. Here are 10 of my favorite things about the Disney Dream:
1. AquaDuck -The first water coaster at sea did not disappoint! The coaster --because it's way more than a water slide-- spans 765  feet giving you a birds eye view of the decks below. At one point, the ride takes you 12 feet over the side of the ship.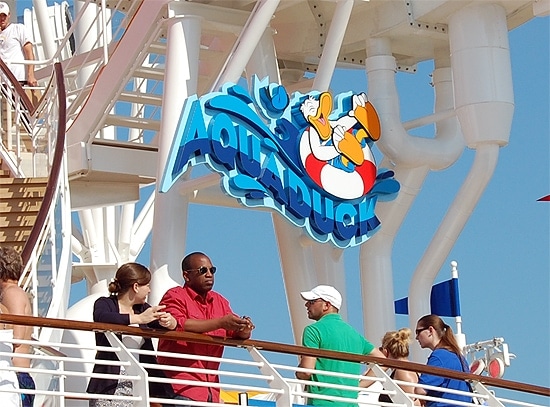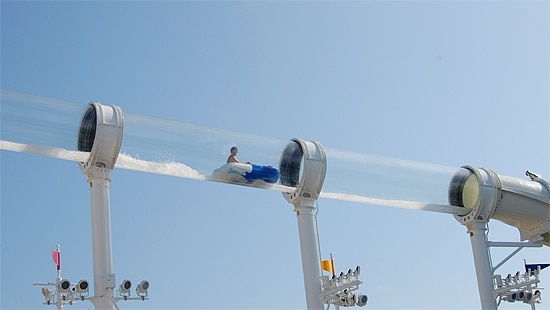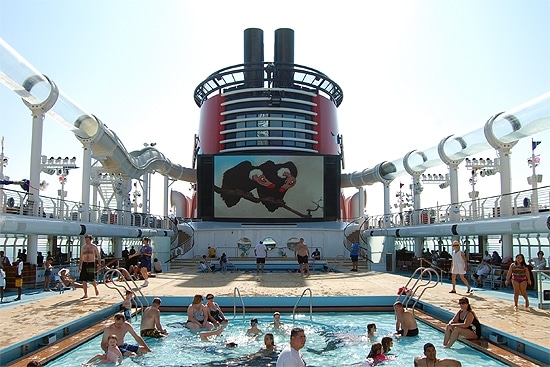 2. Animator's Palette - All of the dining on the Disney Dream was excellent, however, Animator's Palette delivered a one-of-a-kind experience that only Disney could conceive. Characters from Finding Nemo come to life using the same technology as Turtle Talk with Crush at Epcot.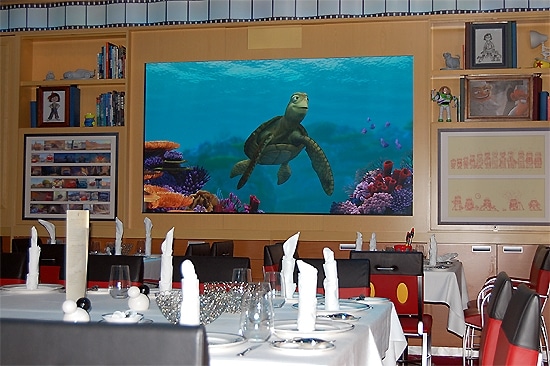 3. Oceaneer Club & Lab - I was totally blown away by the childcare on the Disney Dream. The highlight was the Oceaneer Club and Lab for kids 3-10. Once inside, kids are free to roam from club to club. There are games, activities and crafts that will keep you children entertained for hours.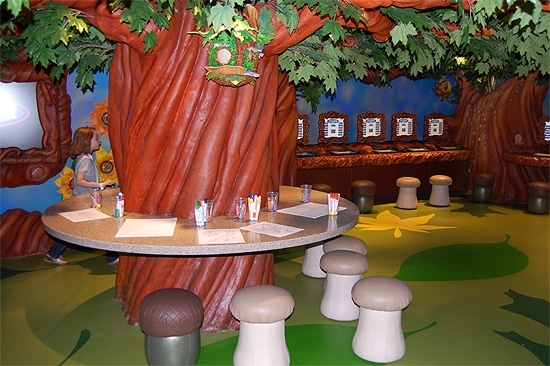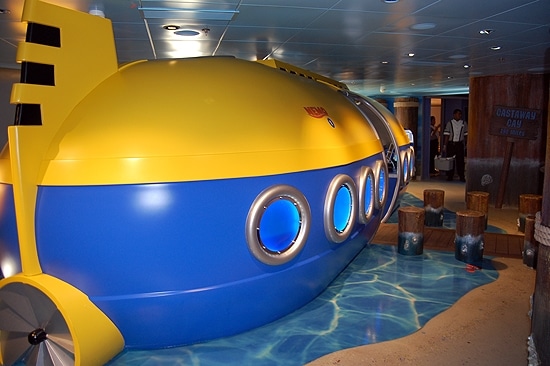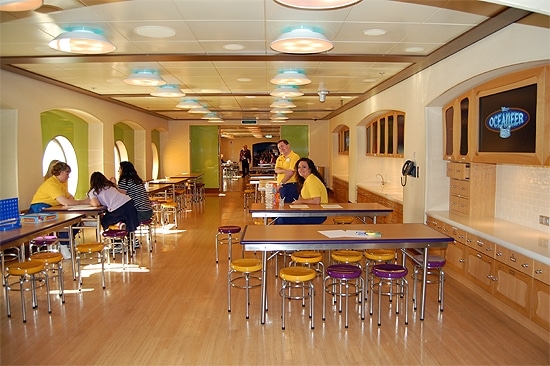 4. Castaway Cay -Yes, I know Castaway Cay is not on the Disney Dream, but a stop at Disney's Private Island is reason enough to book this Disney Cruise. I love that Castaway Cay was built for families in mind. There are play areas for children of all ages, including the new Pelican Plunge. Child care is also included if you want some time alone time at Serenity Bay- the adult only beach.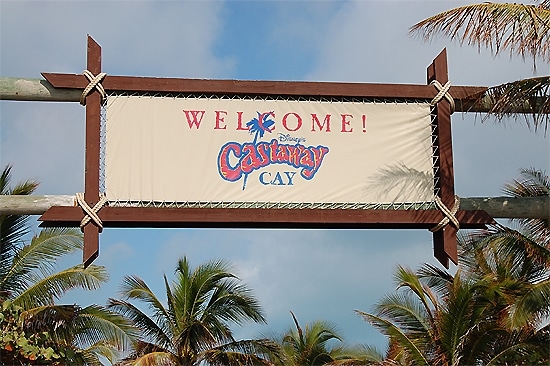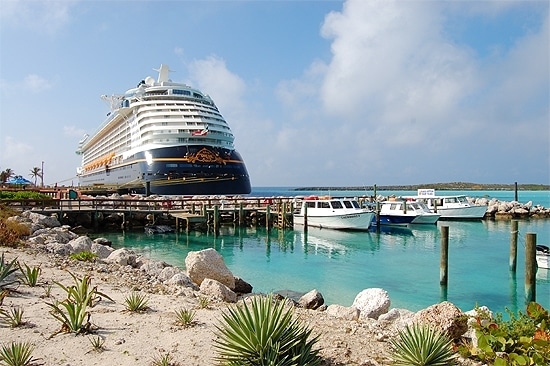 5. Pink at The District - There are five unique venues at The District, but my favorite was Pink- the champagne bar. This luxe space was the perfect spot for an after dinner drink with friends.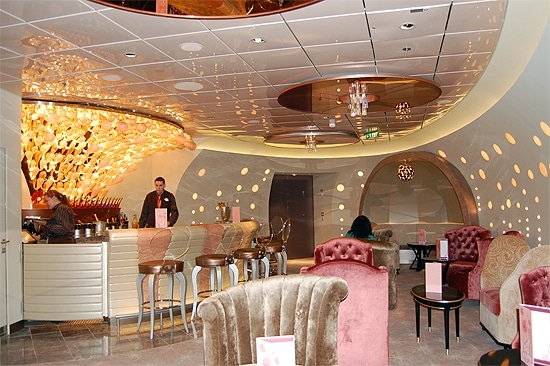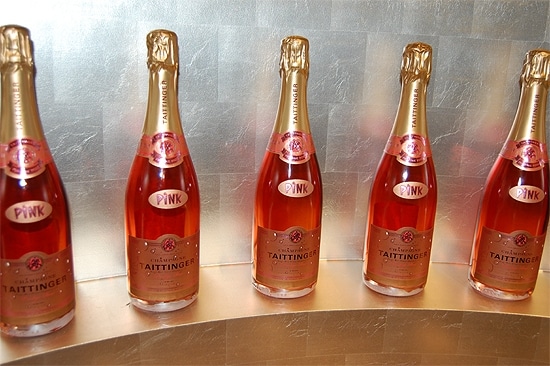 6. Nemo's Reef - One of my biggest complaints on other cruise ships is the lack of water play for young kids. Every ship usually has a pool and waterslide, but they are often overcrowded. Nemo's Reef is a covered water play area with no standing water. Even my six-year-old had a blast!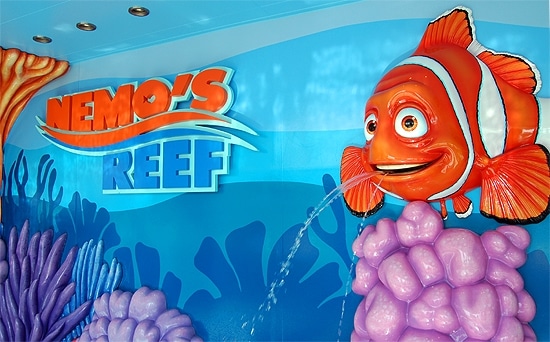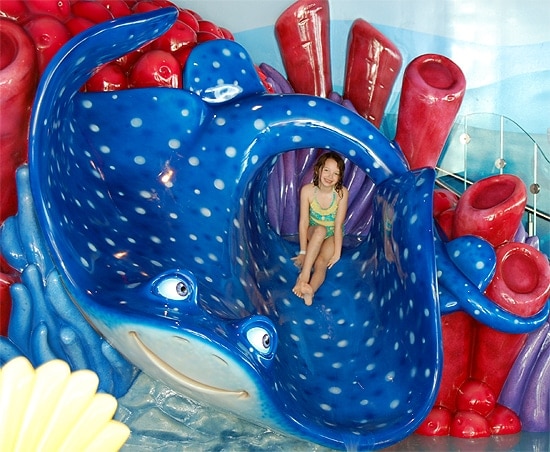 7. Wave Phone - I hope the wave phone becomes a standard on every cruise line, because once you cruise with it, you'll never want to be without it. The Wave Phone is a shipboard phone that allows you to make calls on the ship (wave phone to wave phone, or stateroom).  This eliminates the need for walkie-talkies and is a great way to keep track of the kids or other members of your party. Genius!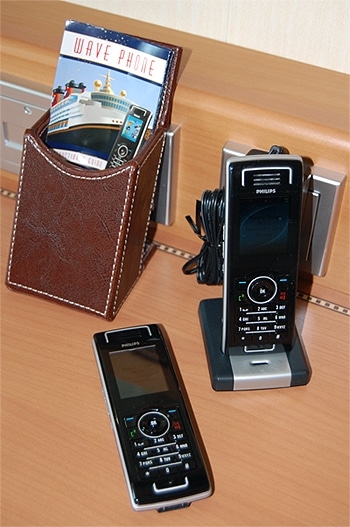 8 .Bathtub - A first for me on a cruise ship was the in-cabin bathtub.  If you have never cruised before, a bathtub is a luxury item. On Disney Cruise the bathtub is standard in most cabins.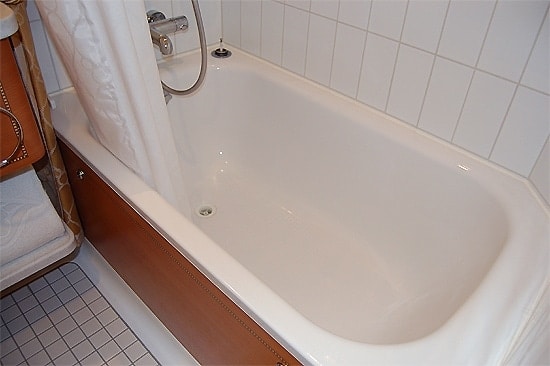 9. Disney's Believe Stage Show - Entertainment on cruise ships can be iffy...but not on the Disney Dream. New on the Disney Dream is "Disney's Believe"- a full blown musical production featuring your favorite Disney characters. I have to warn you though, bring the tissues!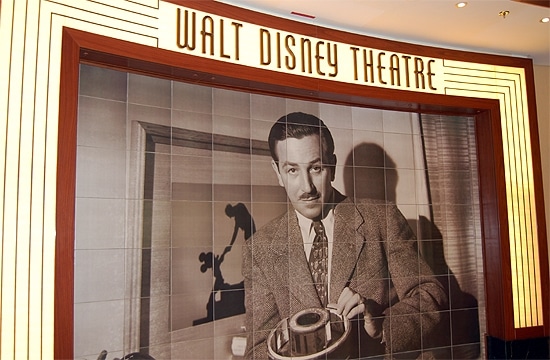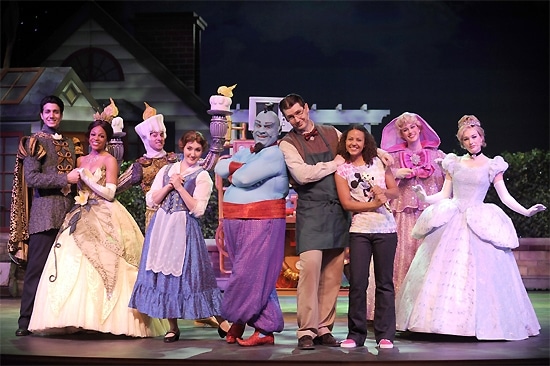 10. Art Deco Decor -Every little inch of the Disney Dream is stunning. The ship makes you feel as if you're on a luxury ocean liner of years past. Disney did an excellent job of blending elegance within a family-friendly environment.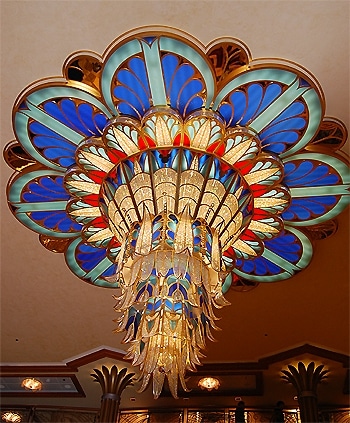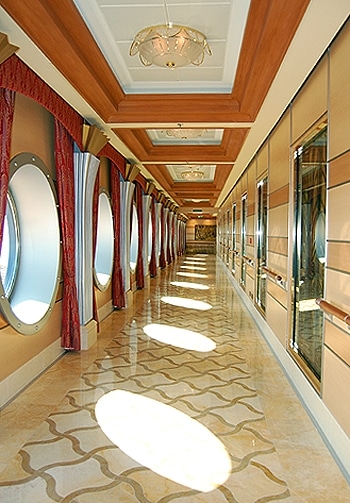 I was invited, along with my family, on the Disney Dream Christening Cruise. Most expenses were paid. All opinions are my own.