This post is brought to you by TruMoo. All opinions are my own.
Chocolate milk is no doubt one of my daughter's most requested beverages. She's loved it since she was a little kid, and now that she's entering her tween years, she'll still asking for it regularly. And I totally get it— chocolate milk is delicious! 
I've been buying TruMoo for the past couple of years because it's ready-to-serve —there's no powder or syrup to mix— and it's a great source of protein without any additives like high fructose corn syrup or growth hormones. We both love the flavor, and sometimes when I'm craving something sweet I will pour myself a glass. TruMoo is a nutritious and delicious treat for adults and kids alike!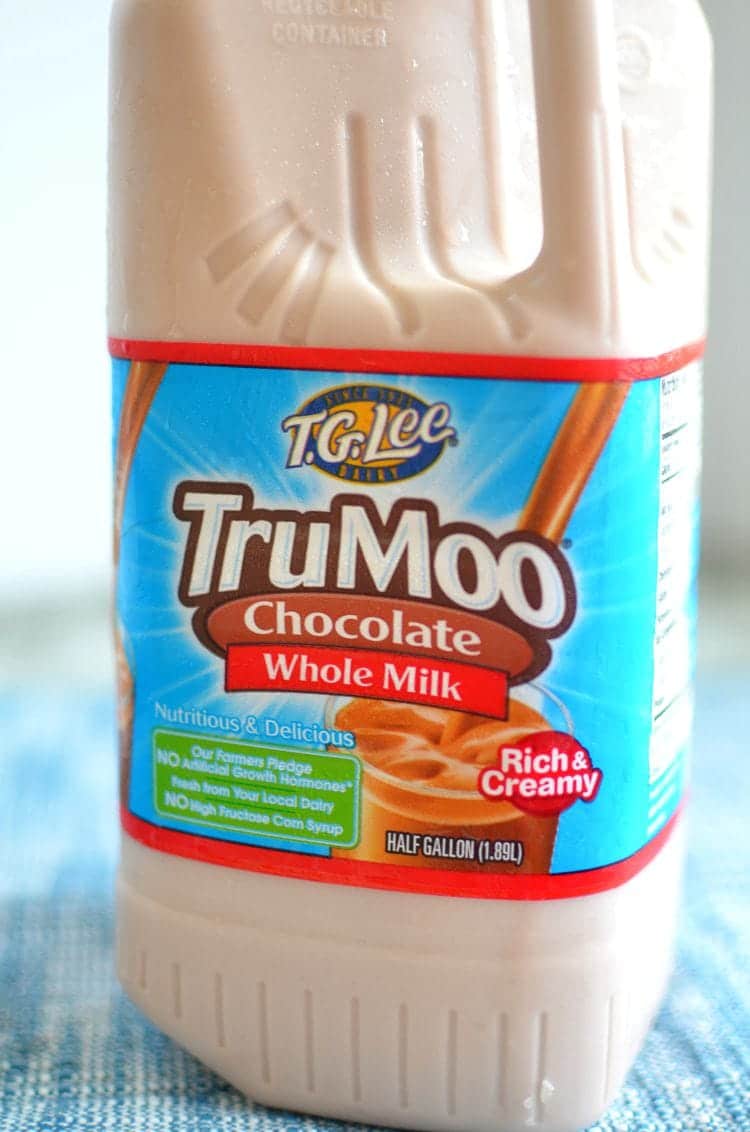 As the summer is coming to an end, my daughter and I have been spending extra time together as she prepares to go back to school. BTS shopping is never as fun as it sounds, and after long afternoons of trying on clothes and finding elusive items on the supply list (I'm looking at you erasable colored pens!), all we want to do is decompress at home and indulge in something chocolatey — it really helps with the back to school madness!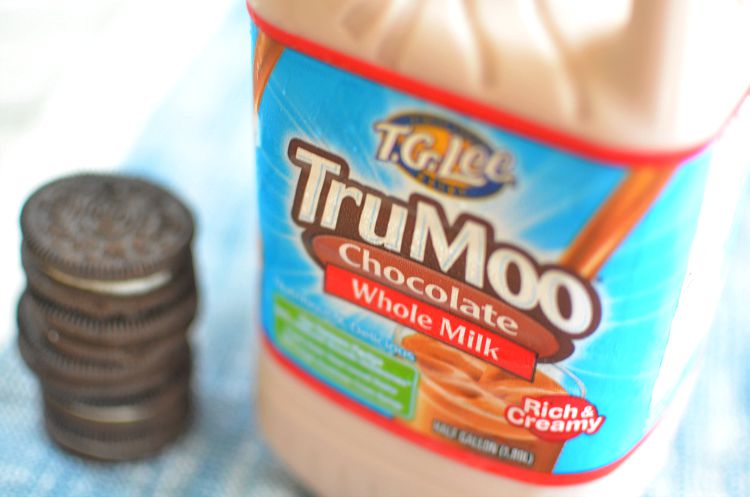 Since I already had TruMoo Chocolate on hand and vanilla ice cream, it was a no brainer to whip up a thick and delicious milkshake. On my daughter's request we added chocolate sandwich cookies. The result was a Double Chocolate Cookies N' Cream Milkshake that rivaled anything we could have ordered at a ice cream parlor or fast food chain. It was just the treat we needed, and I kind of loved our mother-daughter bonding time as we gathered the ingredients and blended our milkshakes together 😉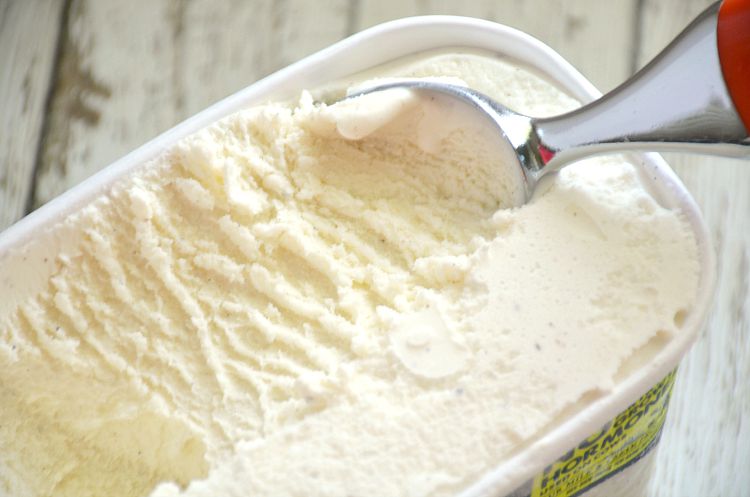 Double Chocolate Cookies N' Cream Milkshake Recipe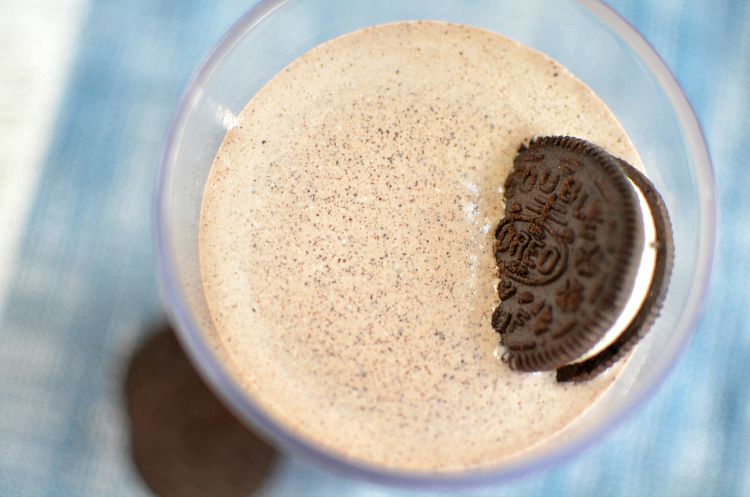 Double Chocolate Cookies N' Cream Milkshake Recipe
A delicious cookies n' cream milkshake made with TruMoo chocolate milk, vanilla ice cream and chocolate sandwich cookies
Ingredients
4

chocolate sandwich cookies

2

cups

vanilla ice cream

½

cup

TruMoo Chocolate Milk
Instructions
In a blender, pulse chocolate sandwich cookies for a few seconds until crushed. Add ice cream and Trumoo Chocolate. Blend until smooth. Serve immediately.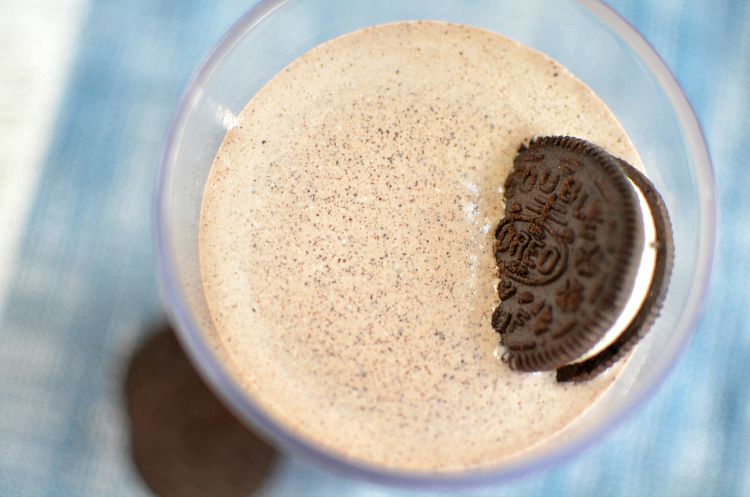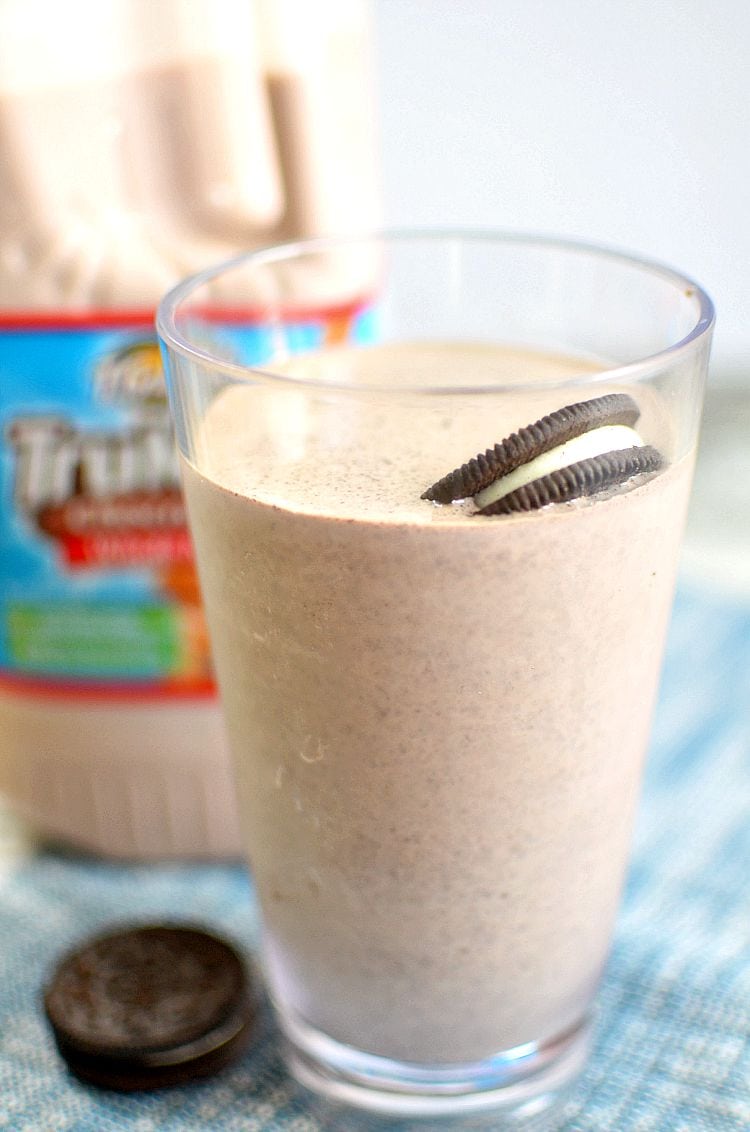 To lighten up this recipe by making it into a smoothie, you can substitute ice cubes for the ice cream and use low-fat cookies. 
Here are few other quick and easy smoothie recipes:
TruMoo Banana PB&J Smoothie
TruMoo Chocolate milk, fresh banana, peanut butter & grape jelly
TruMoo Chocolate-Berry Blast Smoothie
TruMoo Chocolate milk, frozen mixed berries, golden flaxseed meal
TruMoo Fuel Up Smoothie
TruMoo chocolate milk, fresh baby kale, almond butter, ice
Smoothies made with TruMoo Chocolate Milk are a great source of protein whether they're enjoyed as a delicious breakfast, after school snack, or energizer before a game!
TruMoo Chocolate Milk is available in the dairy case at grocery and convenience stores nationwide, retailing for $2.99 for half gallon, $4.49 gallon and $1.49 single serve. TruMoo is also available at Wendy's locations from coast to coast.
For more information and recipes visit www.TruMoo.com and follow on www.facebook.com/TruMooMilk, www.twitter.com/TruMooMilk and www.pinterest.com/TruMooMilk.