I'm simply obsessed with LeSportSac's new "It's a Small World" collection featuring designs inspired by Mary Blair.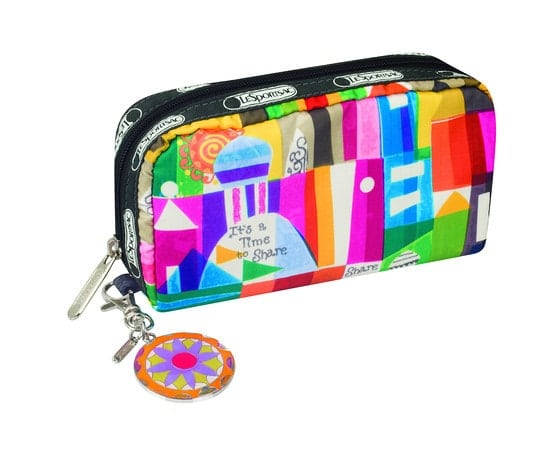 And the patterns shown in this post are just the beginning! The entire collection includes five seasonal deliveries, each inspired by a specific country. In addition to celebrating a country, each delivery will be anchored with a Signature Tote and a colorful print that pays tribute to the unique facades and architectural works of Disney's "It's a Small World" theme park attraction.
The collection kicks off with a celebration of Tahiti -- I'm just loving these mermaids ... and I know my daughter will, too!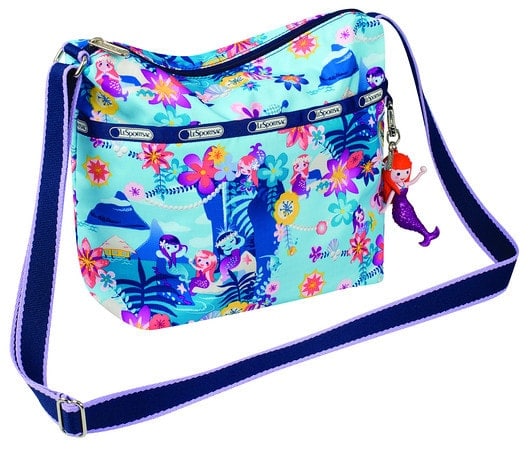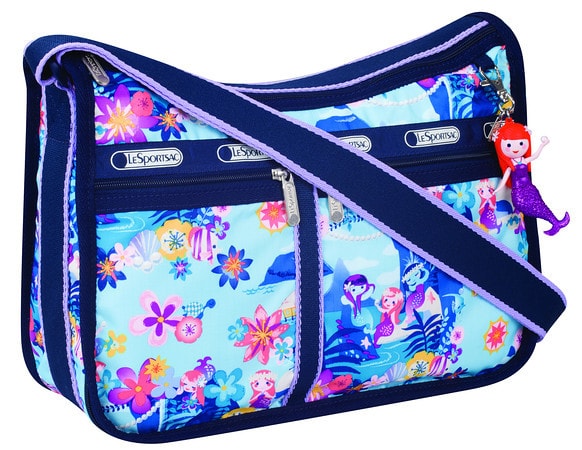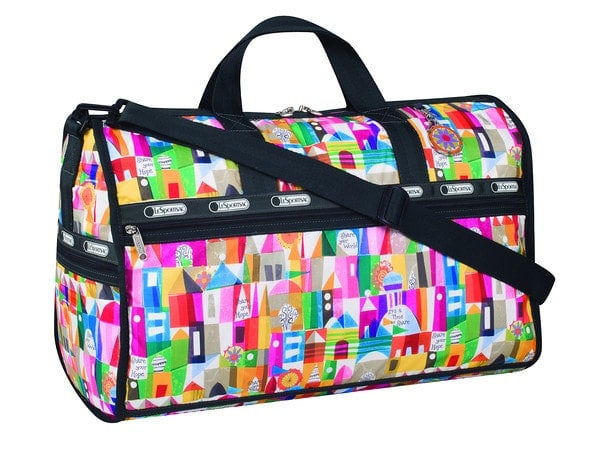 The "It's a Small World" attraction, which debuted at the New York World's Fair in 1964, was created by Walt Disney both as a salute to UNICEF and his belief that everyone is united in their love of children and dreams of a better tomorrow. In keeping with the original philanthropic message of "It's a Small World," Disney will make a donation to UNICEF in honor of "It's a Small World" and all product in the Disney It's a Small World by LeSportsac collection will include a special hangtag sharing the history of the original attraction and the connection to UNICEF.