I've been head over heels for L'OCCITANE ever since I discovered their line of face care products about a year ago. What started as a small luxury has become a little bit of an obsession as I pick up a new product every time I'm in the vicinity of a store -- which lately seems to be at airports.
I really have it bad for L'OCCITANE's newest collection -- Cherry Princess -- and I can't wait to check it out for myself. This limited edition line is just in time for Valentine's Day and I'm hoping it will stick around for awhile so I can pick up a few of the travel sizes.
Cherry Princess is described as a yummy blend of grapefruit, cherries and soft woods. Here are the items currently on my wish list:
Cherry Princess Solid Perfume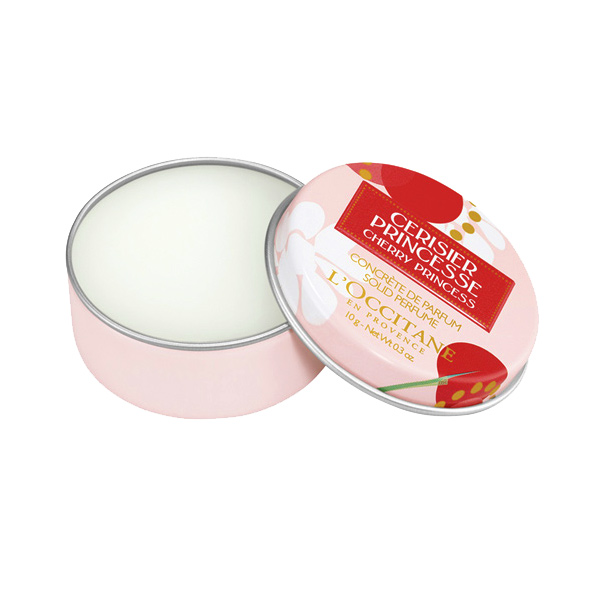 Cherry Princess Hand Cream
If you haven't tried L'OCCITANE, you're in for a treat. Behind the best anti aging skincare line is a story linked back to the lands of Provence -- with time-tested techniques, essential oils and a sustainable development program -- it's one of my favorite brands to pamper my skin with.